The Land's Garden Grill Restaurant Now Offers Breakfast and Lunch Reservation Options
July 28th, 2015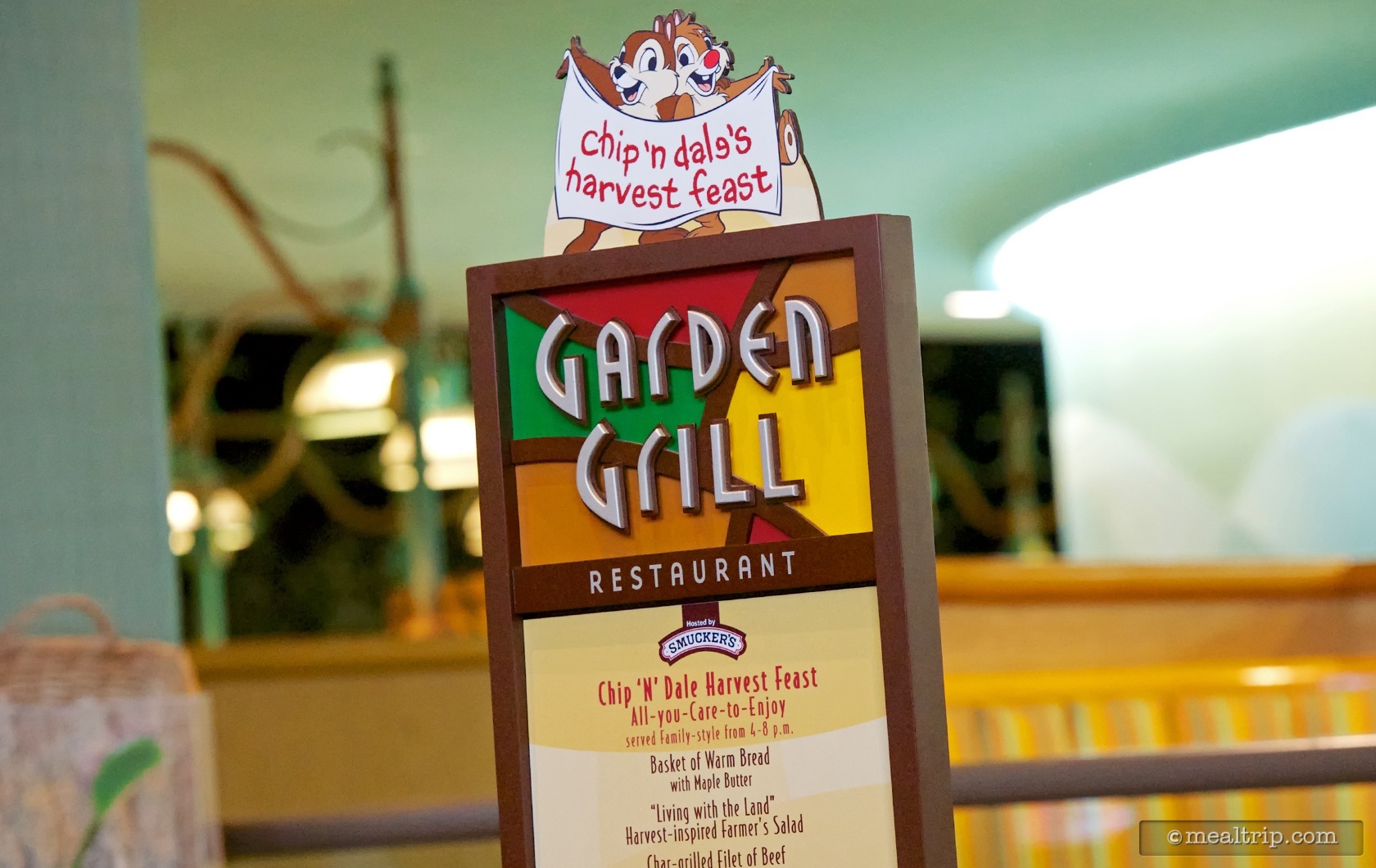 Starting November 8th, 2015 the often rotating Garden Grill Restaurant in Epcot's The Land Pavilion will begin serving a breakfast and lunch period in addition to dinner!
This does not appear to be just for the holidays at this time, as all three periods are showing as "available" beyond the traditional holiday end-dates.
(Another interesting fact though... the Garden Grill's Breakfast and Lunch periods have been added to the popular Candlelight Dining Package as well. Those are available for booking as of today, July 28th, 2015!!!)
As far as we know, both new periods will be character meals, served family-style and all you care to eat. At the moment, it looks like the lunch and dinner menus will be very similar, while the breakfast offerings have not yet been (officially) posted, items like biscuits and gravy, scrambled eggs, crispy bacon, Mickey waffles, and "Chip's Sticky Bun Bake" have been mentioned.
The chefs at the Garden Grill have always tried to work a couple of food elements into the menu that have been grown in the on-site Living with the Land Greenhouse and we hope that this will continue at breakfast as well. (If you can't tell... we're most excited about the new breakfast offerings, and are greatly hoping there is a little something more than the usual western-standard items on the family platter.)
The character lineup doesn't seem to change much from period to period, featuring Chip n' Dale along with Pluto and Mickey throughout the day.
We've added the two new periods to our database and will update with new information about these two great new offerings as soon as it's available. We'll have breakfast item photos and a review shortly after the first day, on November 8th, 2015.
If you've been to the Garden Grill recently, we would love to hear what you thought about it. Log into Mealtrip.com and leave a review today!