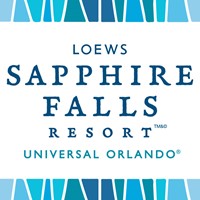 The Sapphire Falls Resort's Rum Dinner takes place a couple times a year, somewhere on the Loews Sapphire Falls Resort property. Some of these have been indoors, some start indoors and go outdoors, some are all outdoors… you really have to read the description carefully to figure out what's going on for which dinner. The event itself follows the same format though… a rum sampling reception (usually with passed small bites) and then moves to a multi-course, seated dinner. A representative from a rum distillery presents a rum cocktail to pair with each course and one of the chefs from Sapphire Falls usually also says a few words about the item that is paired with the rum cocktail.
The event usually takes place from 6:00pm - 9:00pm
The Sapphire Falls Rum Dinner is an "adults (ages 21+) only" event.
Please check the most recent menu page (below) for pricing information and a more detailed description of a particular rum dinner.
A link to purchase tickets is posted at the end of each of the menu page articles.