Farewell Terrace Garden Buffet
February 6th, 2015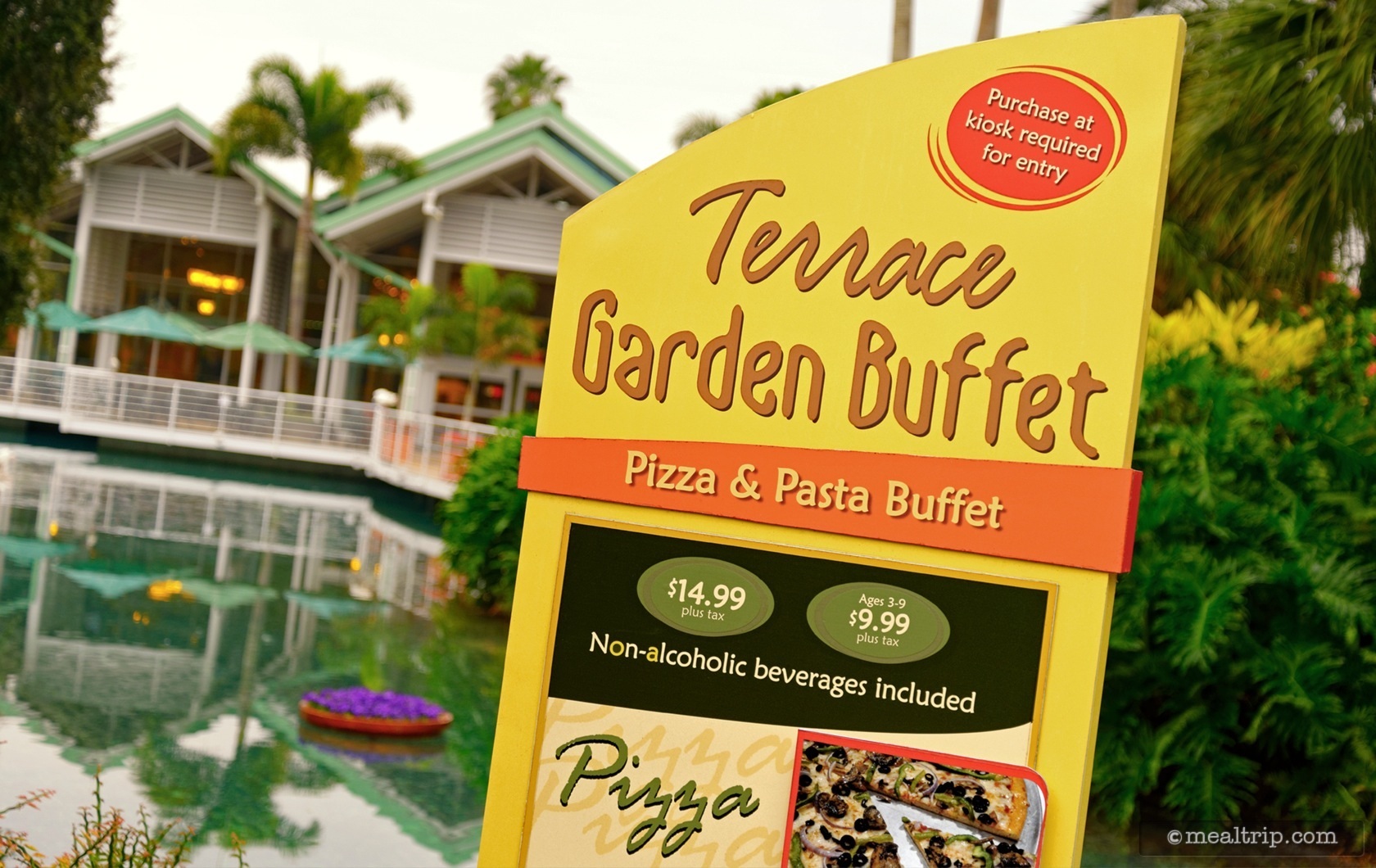 SeaWorld Orlando bids farewell to the Terrace Garden Buffet and introduces a new location, the
Terrace BBQ
.
Well… "new location" is a bit of a stretch. The old Hospitality House didn't get much of a make over in this re-concepting of sorts, just a new menu, a few new signs, and an a la carte format. Gone is the salad, pasta, pizza and dessert buffet line format, and in it's place, you will find a somewhat option-limited chicken and ribs a la cart menu that now looks much more like the menus at other
SeaWorld Orlando restaurants
than the unique buffet menu that it replaces.
The BBQ does seem to be somewhat different than the variety being served at Voyagers Smokehouse. Perhaps a bit less smokey, but more tropical in nature, with a slightly spicy and more pepper-based flavor.
As always, we will leave the older Terrace Garden Buffet ratings and photos in the system for historical reference. While those photos and information are no longer available form the Mealtrip
SeaWorld Orlando
listings page, you will find a collection of "Locations The Have Closed" at the bottom of our
site map page
.