Farewell Seaport Market Jumbo Turkey Legs
October 28th, 2021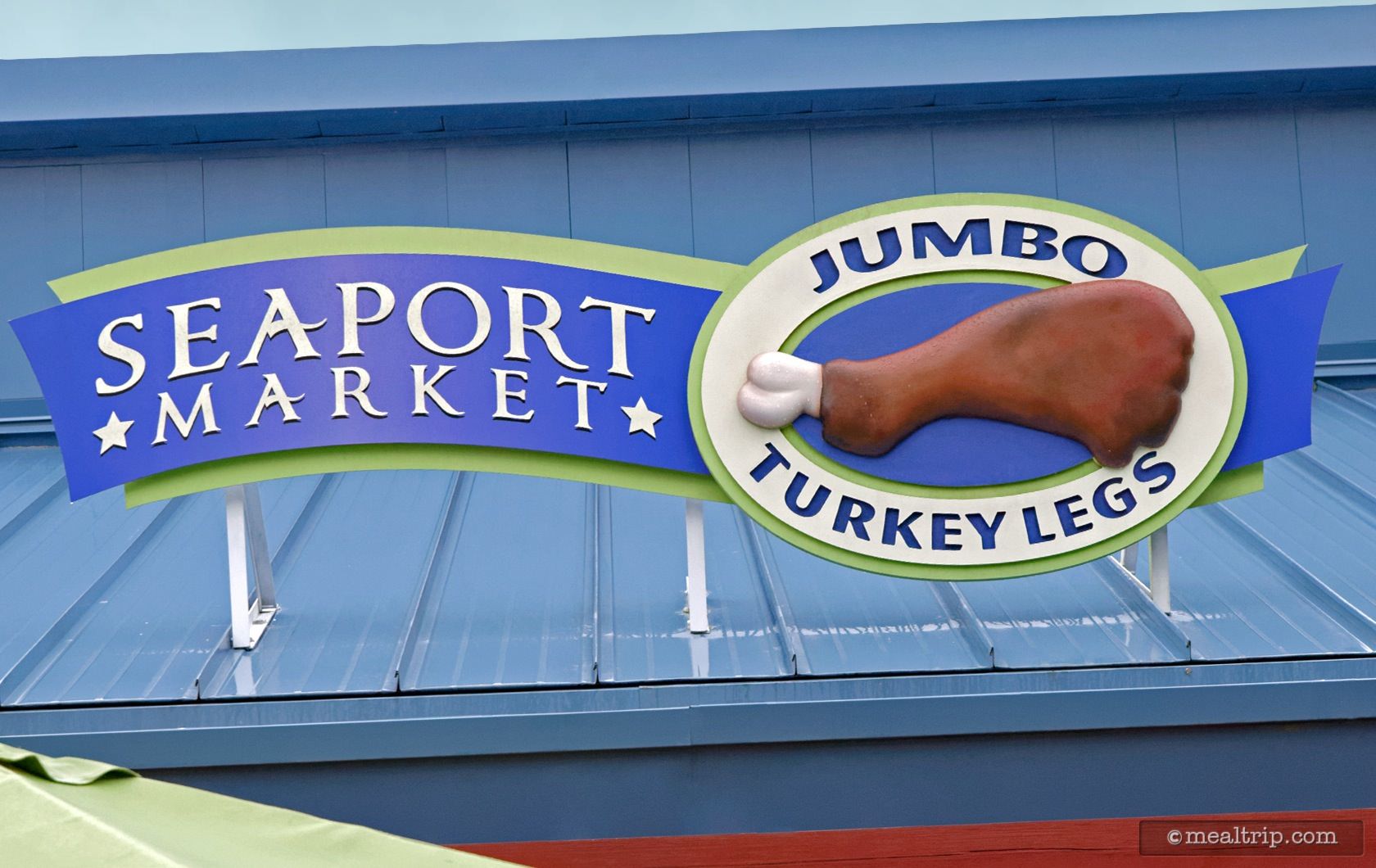 With a heavy heart, the time has come to bid a fond farewell to the
Seaport Market Jumbo Turkey Legs kiosk
at SeaWorld, Orlando. I never got a chance to try a Turkey Leg from this popular location, but it has been closed for a very long time now.
I was hesitant to remove the listing from the
Mealtrip.com directory
though... the Seaport Market Kisok has been one of the more sought-after locations, driving traffic from near and far.
I had hoped, beyond hope, that the cute little building would once again reopen and begin serving those (I'm sure) tasty turkey legs, but alas — the signs are down (and have been for quite some time).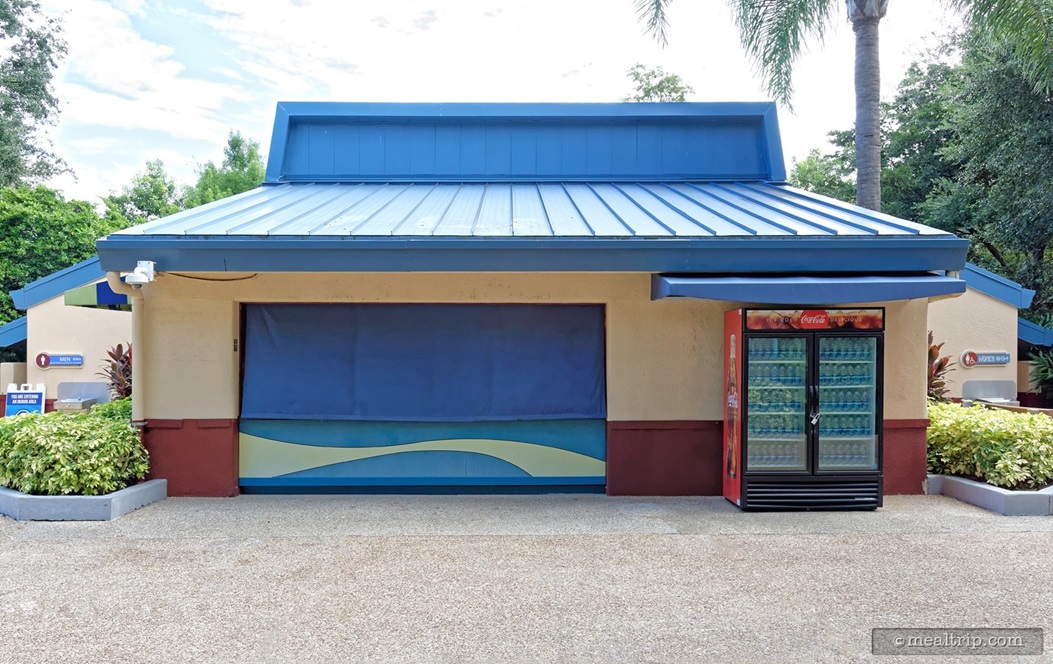 This had been the Seaport Market Jumbo Turkey Leg stand, but the signs are down, and only a cooler with bottled water remains. (The water is pad locked in that cooler by the way, for safe keeping, I'm sure.)
I feel it might be a little misleading, to keep the location here in the directory. Restaurant listings though — never really go away here at Mealtrip — they just get placed on the
"Locations That Have Closed"
list, and so that's where you'll find my much loved, and highly missed Seaport Market Jumbo Turkey Legs kiosk listing.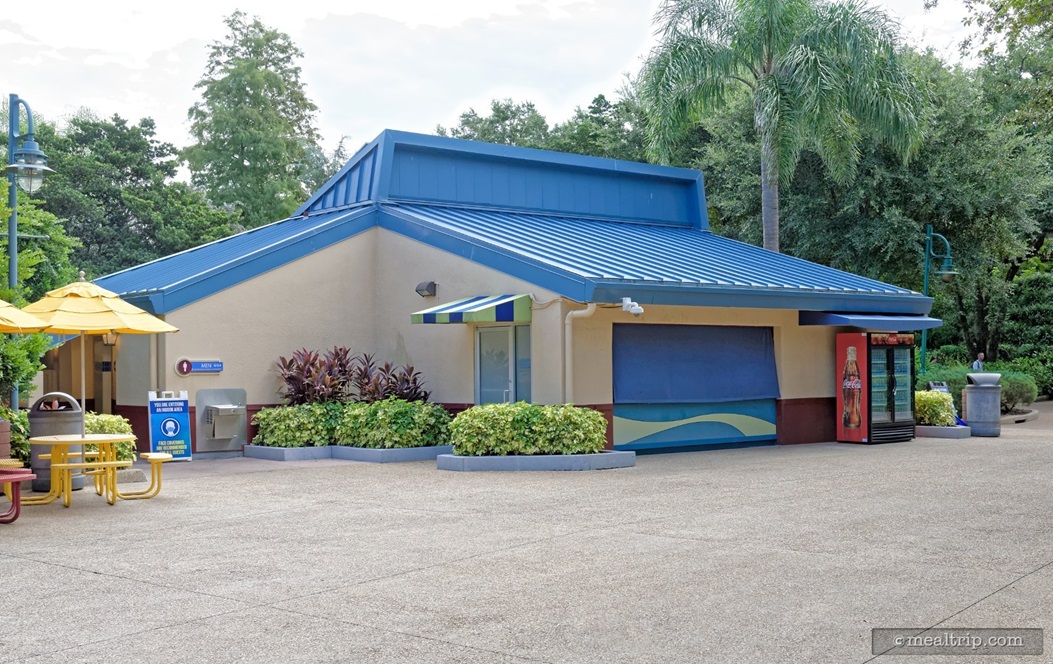 There is still a restroom around the back and left-hand side of the location though, and as far as we know... it's still a functioning restroom that we've seen people come in and out from.
I think more than anything, the demise of this turkey leg kiosk and the nearby
Seaport Pizza
location (which I'm also moving to the "Locations That Have Closed" list as of today) — is a change in foot traffic at
SeaWorld
.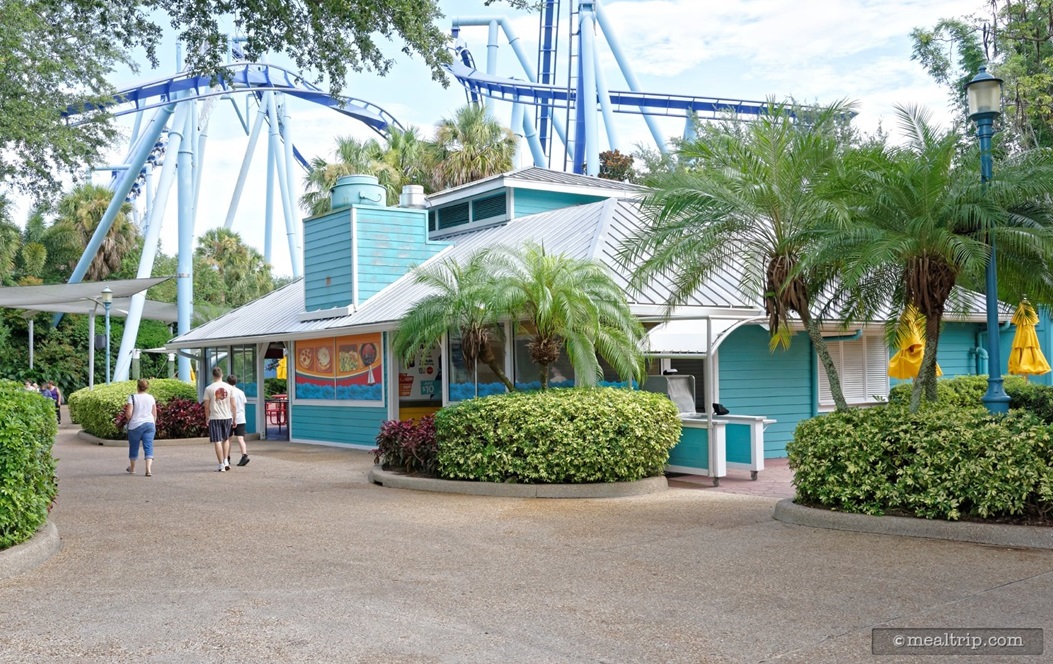 The old Seaport Pizza location is also missing most of it's signage, and the building is starting to look a little run down. So we're calling this one "closed" too.
Ever since the Antarctica area opened years ago, fewer and fewer people would choose to walk the less-than-scenic path along the backside of
Voyager's Smokehouse
in order to get to the Dolphin Theater and visa-versa. Then once the
Mama's Pretzel Kitchen
and Sesame Street Land opened with a couple new food trucks — demand for places to eat was just spread out too thin, to keep so many locations open.
The Seaport Pizza location is actually still on the SeaWorld map, so you never know (and… it's not really advantageous to tear down a location that's been permitted for food preparation) — maybe one day the Seaport Pizza location could be something again.
But wait — does that mean there's no more savory giant turkey legs to be found in all of SeaWorld???
Fear not turkey leg fans, I was able to find this one turkey leg for sale on a recent trek around the park.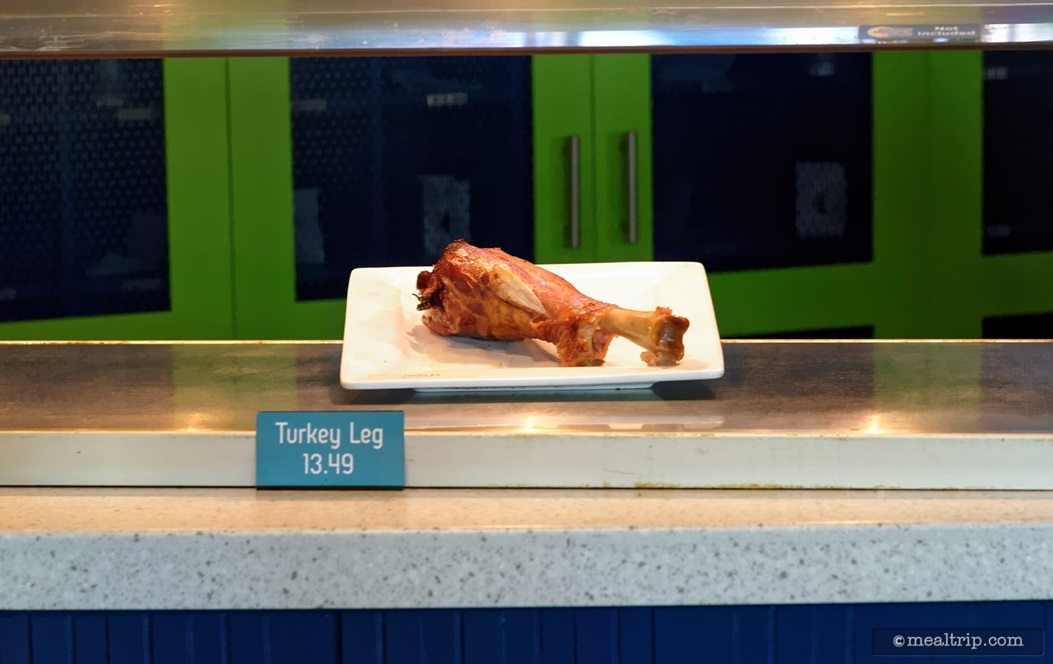 Hello Giant Turkey Leg!!!!
I don't know why there was just one turkey leg, and I'm not sure if there will be a turkey leg available every day — but SeaWorld's
Waterway Grill
had exactly one turkey leg available on the day that I was walking around!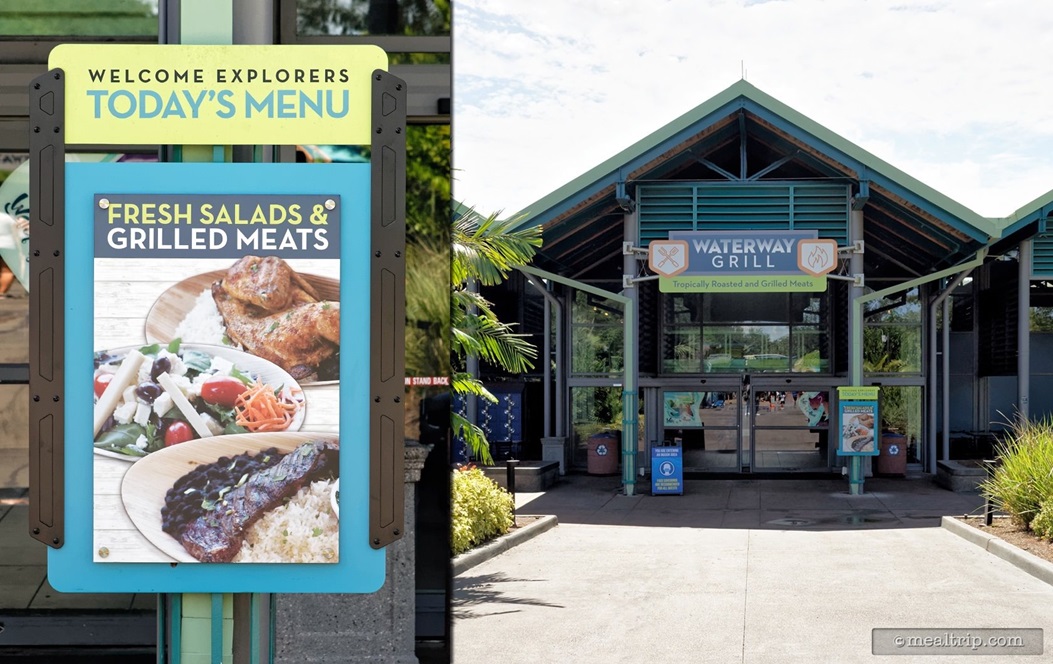 On a recent trek through the park, I found a Giant Turkey Leg at the Waterway Grill/Bar location.
This would be where all the beer taps are — you just walk directly into the center of the Waterway building and head straight back to the counter. The main
"Waterway Grill" restaurant
ordering line is on the far left — that's not where the turkey legs are. There's a giant keep-warm device to the left of the beer taps — and that is where I found exactly one, hot, ready to eat turkey leg... although, I'm sure they have more than one.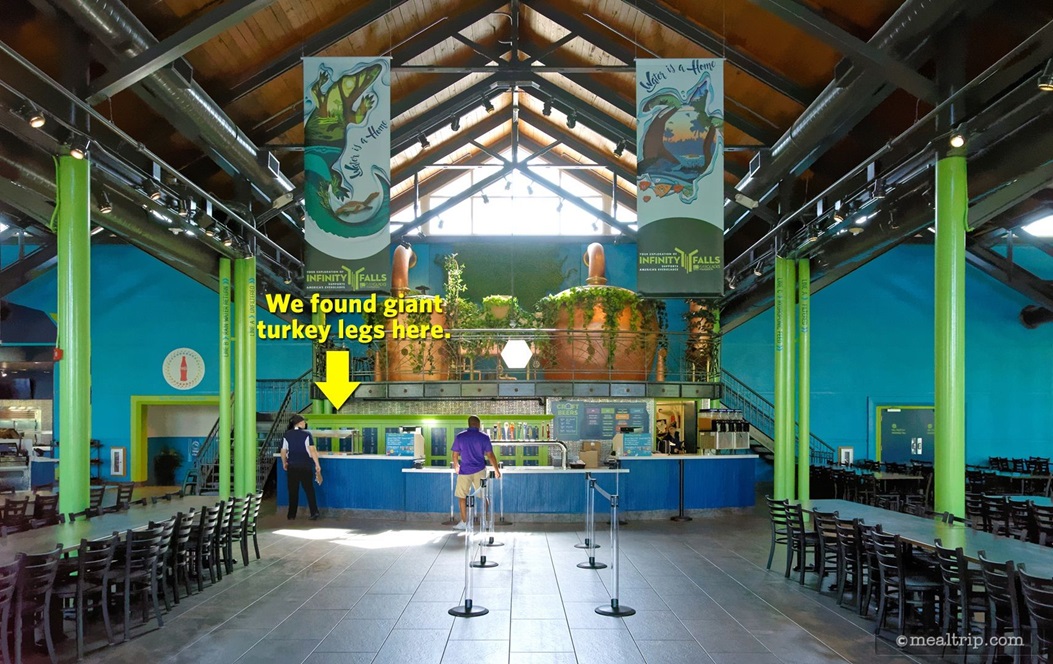 If you walk straight into the front of the Waterway Grill, you'll technically be in the "Waterway Bar" area (most of the food ordering for the "Grill" is on the far left). Look for the "keep warm" area to the left of the beer taps — that's where I found the lone Giant Turkey Leg!
A sign outside the location reads, "Fresh Salads and Grilled Meats" and the giant turkey leg does indeed fit into one of those categories. I have no way to know if the turkey leg makes a daily appearance, but I'm guessing, just based on how popular they are… there's probably at least one location on any given day that you could find a giant turkey leg at SeaWorld.
While this removal does make our
SeaWorld, Orlando dining page
seem a little shorter — that's just temporary. After examining the Sesame Street Land Food Trucks, I will probably add those to the directory, along with a couple of the recently renamed loations.
I've been busy behind the scenes, updating some of the other pages here on Mealtrip, so hopefully — as we move into the holiday season, things will look a little more current and in-line with the locations that are available.