Goodnight Osborne Lights... Farewell, and Thank You!!!
September 11th, 2015
Hollywood Studios
. It does not sound like the display will be moved to another location in the foreseeable future either, so if you like the twinkling lights… this is your last year! The display will be shown nightly from November 6th, 2015 until January 3rd, 2016, at which time the lights will go off, for what could be a very, very long time.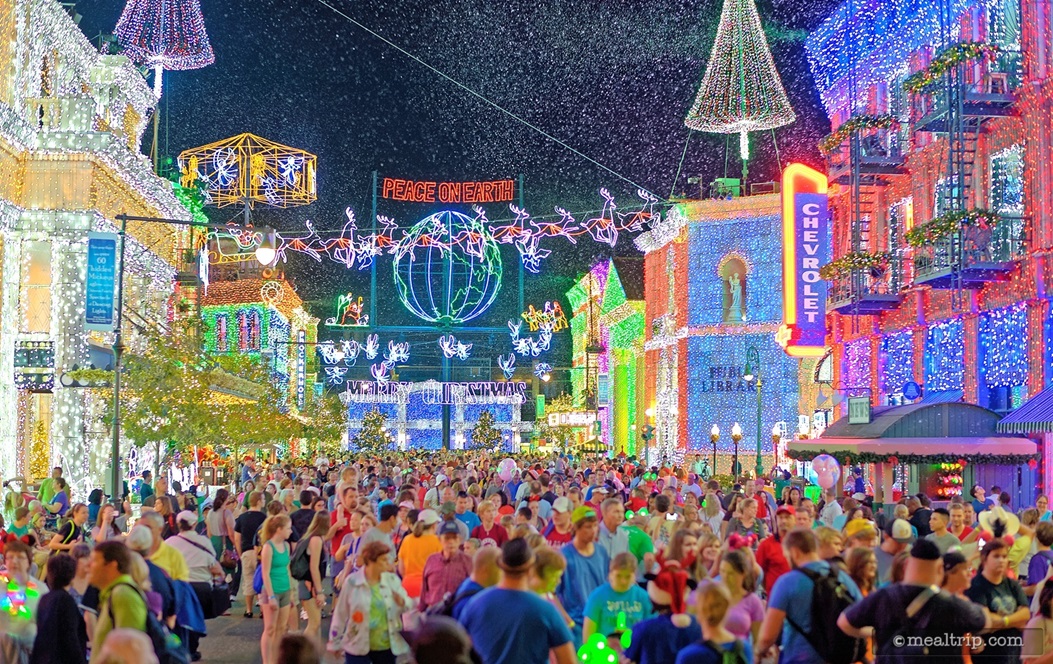 Progress is, what it is… and Disney is paving the way for what will be the new Toy Story Land and an expended Star Wars themed area at the park. I'm sure those areas will be great (and we're still wondering about the fate of
Mama Melrose's
… at this point, nothing is safe), but I don't mind saying that there's a tear in my eye as I write this.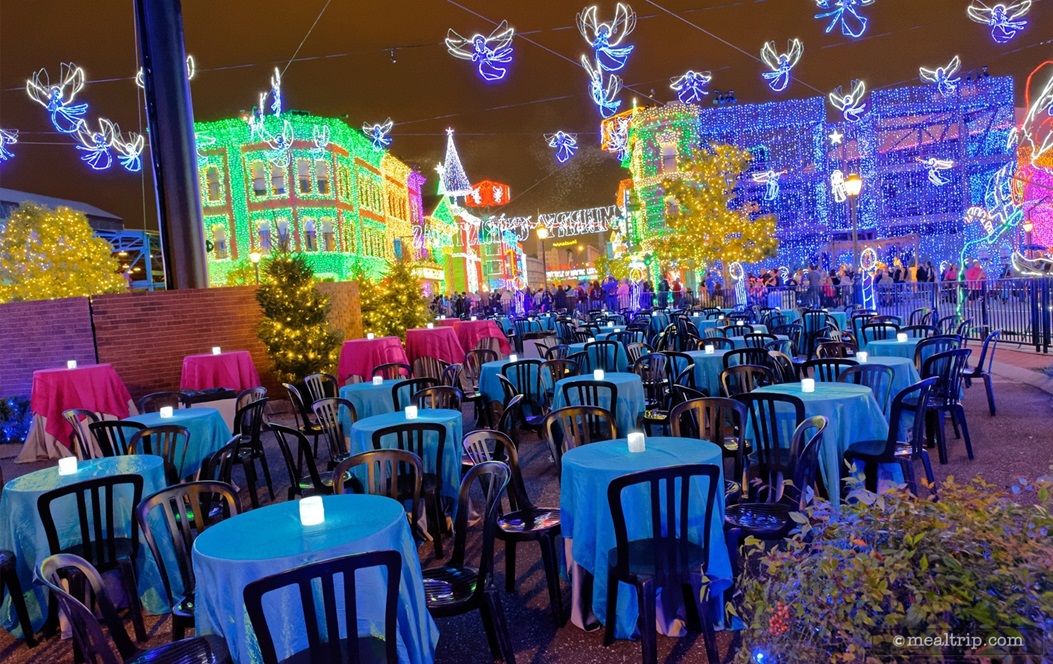 2015 will be the last year for the Osborne Dancing Lights at Hollywood Studios.
Not because I have an affinity for small plasticy LED lights, but because Jennings Osborne was the kind of guy who not only devoured life, but enjoyed every last morsel of it. If you're going to do a thing, do it big, and never forget that being successful means nothing if you loose whimsical and fancy. Thank you for living large Mr. Osborne, and thank you for the purple cat.
I also have to give a special shout out to John Phelan for his diligent effort and many years of hard work to bring the Osborne lights to Hollywood Studios and that magic that he saw in them, to a world-wide audience.
This is a foodie website though, and naturally there is going to be one… last… (drumroll please)… Merry & Bright Dessert Party, celebrating the Osborne Family Spectacle of Dancing Lights!!!!
Actually, this was a very nice event last year… as long as it wasn't raining on the night you decided to go. Last year it was called the "
Frozen Holiday Premium Package
", and from a culinary standpoint, a bit of a mashup between the general holiday's and Frozen. (You can
see our photos and review from the 2014 "Frozen Holiday Premium Package" event here
.) The best part about the package, was the seating… yes… I said "seating" for watching the Osborne Lights.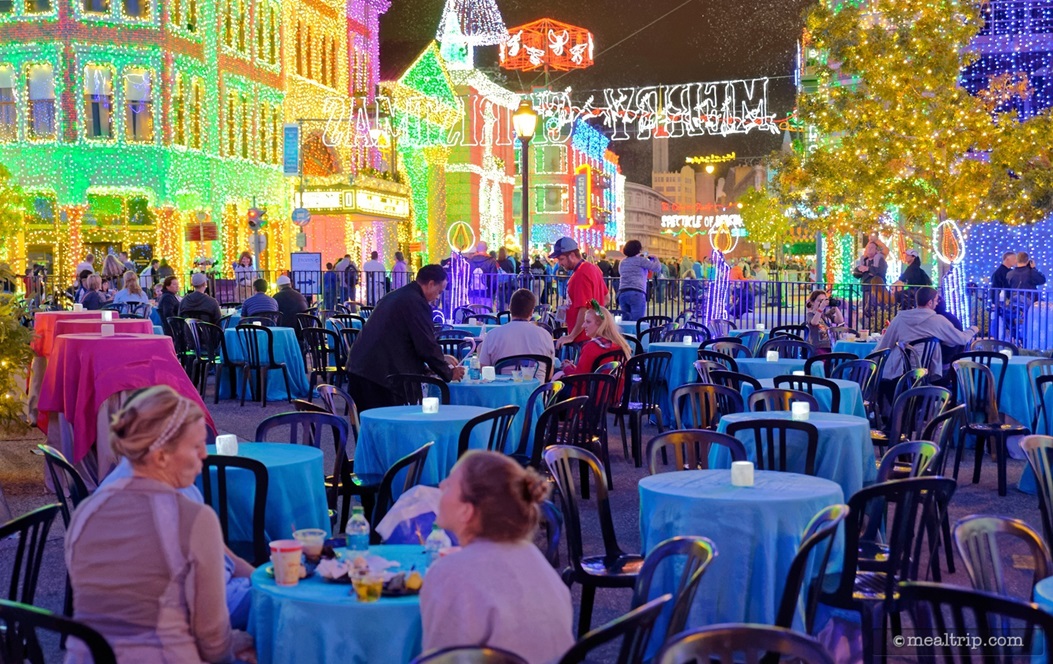 The view of the Osborne Lights from the reserved dessert party area was really special, because there were chairs... and empty space to move around in.
A large area under the "Angel Globe" at the Lights, Motors, Action, end of the Avenue of the Americas was "reserved" and fenced off just for premium package guests and the dessert party. It was incredibly special to watch the lights, seated in a chair, without being packed in like sardines. There were "adult" beverages as well… as many "adult" beverages as you wanted to drink in fact, and while they weren't all great examples of what a cocktail could be… there was bourbon and rum galore.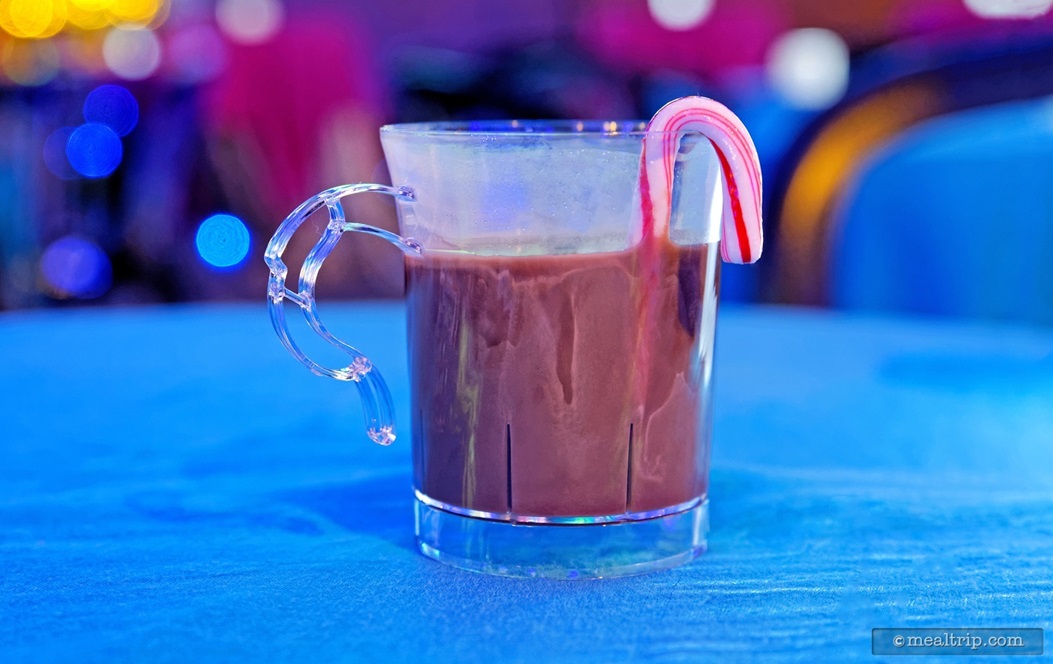 A Peppermint Sauna Hot Chocolate at the 2014 dessert party featured hot chocolate and Bailey's Irish Cream.
We're not sure about all of the details for this, final year's dessert party, but it sounds like it will be a little more focused around the Osborne Lights and a little less on Frozen. The Merry & Bright Dessert Party will be held from November 6th, 2015 until December 30th, 2015), and full details will be available sometime before September 16th, 2015. Booking for the event (this one is going to go fast folks)… will begin on September 16th, 2015. We will try and keep you posted when more details are available.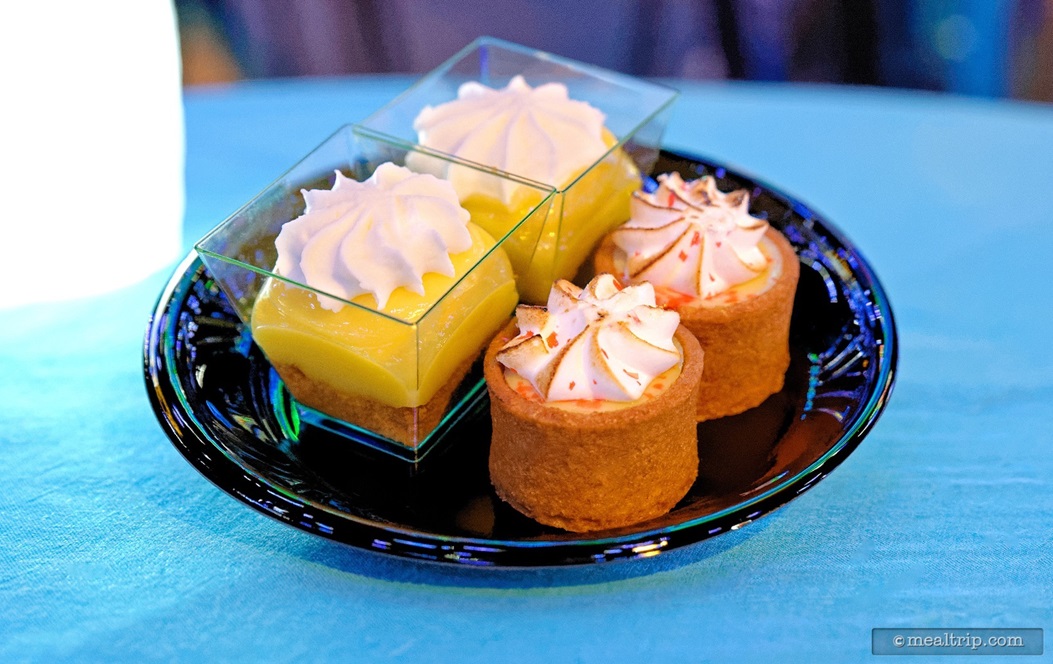 Just a couple of the desserts from the 2014 Hollywood Studios Holiday Dessert Party.
But wait… there's one more foodie event... and while we don't have details on this one yet either… it's also going to be very, very, very, popular. The "Merry & Bright Dinner Reception" for the Osborne Lights will ONLY be taking place on January 1st, 2nd, and 3rd, 2016… which also happens to be THE VERY LAST three nights that the popular holiday light display will be shown.
You'll be sure to shed a tear, and a few dollars for this one because it's said to feature a selection of small bites including beef, shrimp and turkey, plus wine, beer and specialty beverages! Could 2016 be the year for a new Protein Party model???? I'm soooooo excited!!!!!
The cost and specific details for the Merry & Bright Dinner Reception at Hollywood Studios has not yet been released, but will follow the same timeline as the dessert party… full details will be available sometime before September 16th, 2015 and booking for the event… will begin on September 16th, 2015.
Good luck to everyone that wants to go!!! We're sure the spirit of Jennings Osborne will be knocking around on those last three nights.
Long live the Purple Cat!!!!!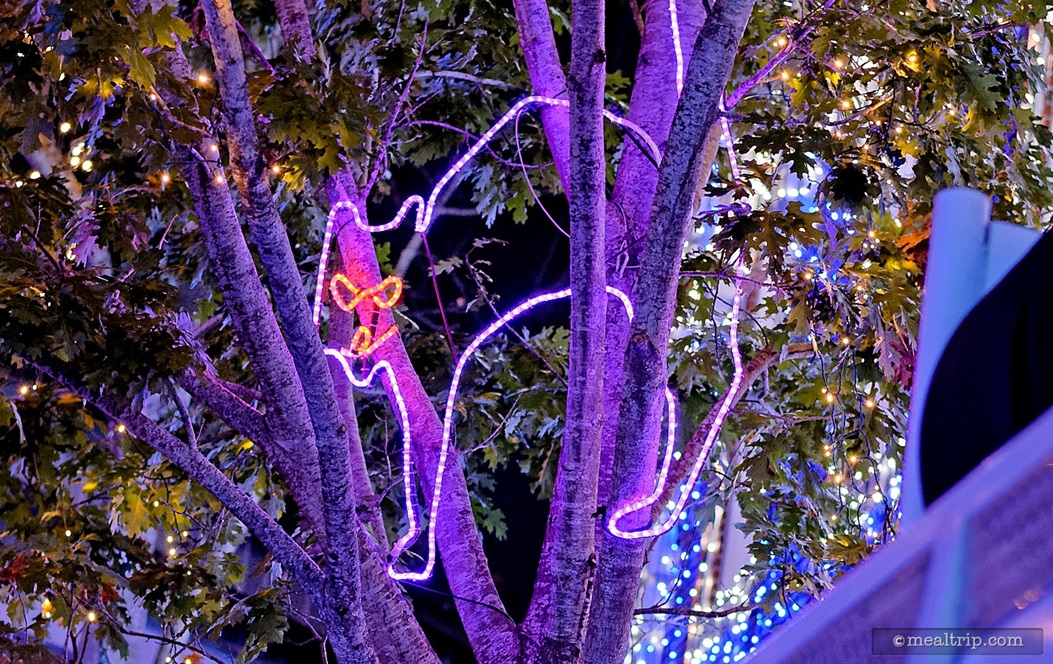 The Purple Cat.