FREE Beer at Seaworld, Orlando
From May 8 - July 27, 2023
May 14th, 2023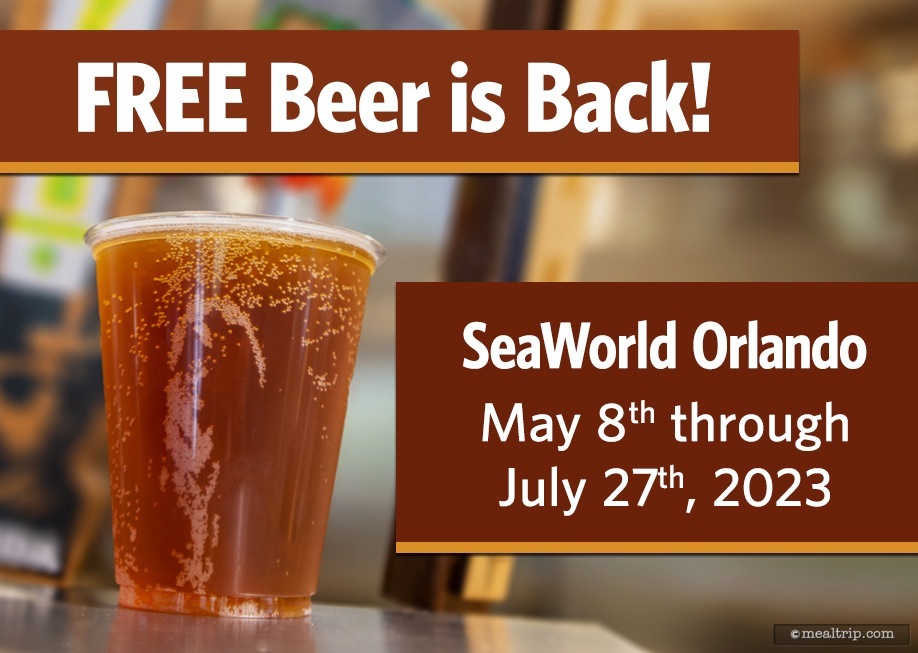 SeaWorld
is changing things up a little bit this summer with a new festival that they're tentatively naming "
Summer Spectacular
". The long new festival replaces "
Electric Ocean
" and runs from May 27th, 2023 through September, 4th 2023.
Astute festival travelers may notice that
SeaWorld's popular Craft Beer Festival
also takes place on the tail-end of the new Summer Spectacular period. The
Craft Beer Festival
runs from July 28th, 2023 through September, 4th 2023.
If the thought of keeping track of all those dates feels a little overwhelming, SeaWorld's got just the thing you need to make it all better…
FREE Beer
.
From now (May 8th actually), right up until the Craft Beer Festival starts (July 27th, 2023) — guests 21 and older can pick up a totally FREE 7-ounce beer over at the
Waterway Grill Bar
from 11:00am until one hour before the park closes.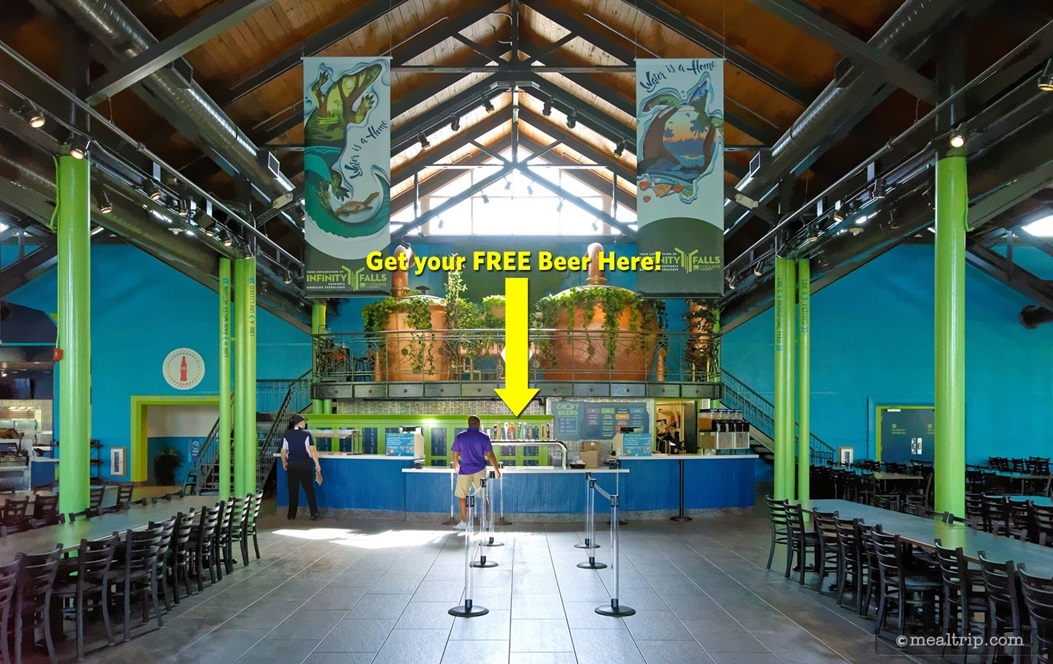 The Waterway Grill Bar area is probably going to be a little more crowded on free beer days.
They usually have a couple different beer options on-tap back there, and if there's a line... at least it's in a giant air-conditioned building.
You'll need proof of age (legal ID or Driver's License) and the ticket you used to get into the park with (day pass, annual pass, fun card, they're all eligible — they just need to scan it so you don't get two free beers each day). You also can't already be intoxicated — so make this your first stop, if you're going to be drinking all day.