SeaWorld Orlando, Aquatica Orlando, and Busch Gardens Tampa are Going Cashless
Your Cash is No Good 'Round Here
August 27th, 2023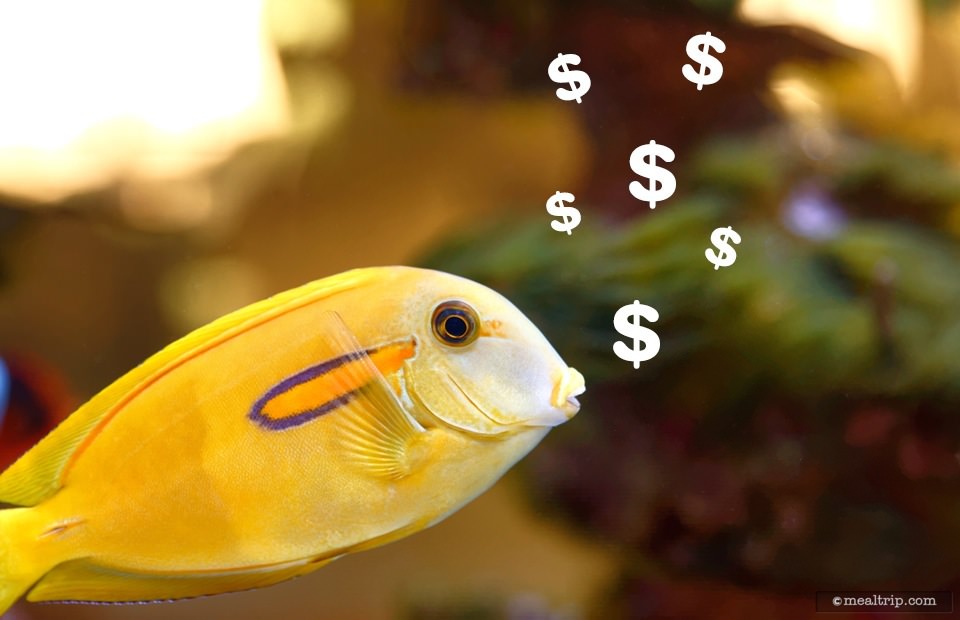 Beginning on August 30th, 2023, SeaWorld Orlando, Aquatica Orlando, and Busch Gardens Tampa
will no longer be accepting cash payment at any of it's register locations — that includes restaurants, retail stores, games, ticket windows, and parking toll booths. Yes, parking toll booths will no longer accept cash.
Putting a positive spin on it — just tap your credit card, debit card, or smart device with Apple Pay or Google Pay anywhere you would normally use cash. It's faster, more secure, and convenient, so you can spend less time in line and more time having fun!
Being the realist that I am and looking at this from a business side of things — not accepting cash means you no longer need cast members that know how to count cash, you no longer need to take the time to distribute "change" money and collect cash anywhere in the park, you no longer need to hire accounting staff to count cash at the beginning and end of each shift. This is a fairly innocuous way for any business to reduce operating costs.
As I mentioned above, pretty much any credit card, debit card, or smart device with Apple Pay or Google Pay that you normally use at stores anyway, will be accepted throughout the park.
So what if you don't have one of those or want to let your kids roam free in the park for a couple hours — but don't want to give them your phone? Well, SeaWorld, Aquatica and Busch Gardens have set up cash-to-card machines at several locations throughout the park that will turn cash into a Visa Prepaid Debit Card.
This is way better than turning your cash into a SeaWorld or Busch Gardens Gift Card to use — because a Visa Prepaid Debit Card can be used anywhere Visa is accepted. Meaning, if you have a balance of $8.23 left on a Visa Prepaid Debit Card when you leave the park — you can just use that at any Starbucks or McDonalds or Walmart — basically anywhere you shop — so you're not giving SeaWorld or Busch Gardens your leftover money.
These little cash-to-card kiosks work like ATM machines, except they only take money in, and give you back a debit card. There's no fee to use the cash-to-card kiosk machines in SeaWorld Orlando, Aquatica Orlando, or Busch Gardens Tampa. If you put $20 in, you'll get a Visa Prepaid Debit Card out with $20 loaded on it that's ready to use.
There's no minimum, you can insert $1 and it'll give you a Visa Prepaid Debit Card with $1 on it (for now anyway), and there's a maximum of $500 that can be loaded onto each card.
You can't leave a balance on the card forever though… if you don't use the Visa Prepaid Debit Card in 90 days, Visa will start deducting $4 from the card each month you don't use it — until there's no money left.
Oh, there's sooooo many more words — if you want to read them all, here's a direct link to various pages on the SeaWorld, Aquatica, and Busch Gardens official websites for more information…