Summer Wine Experience at Wine Bar George
Learn How to Taste Wine with a Master Sommelier
August 10th, 2023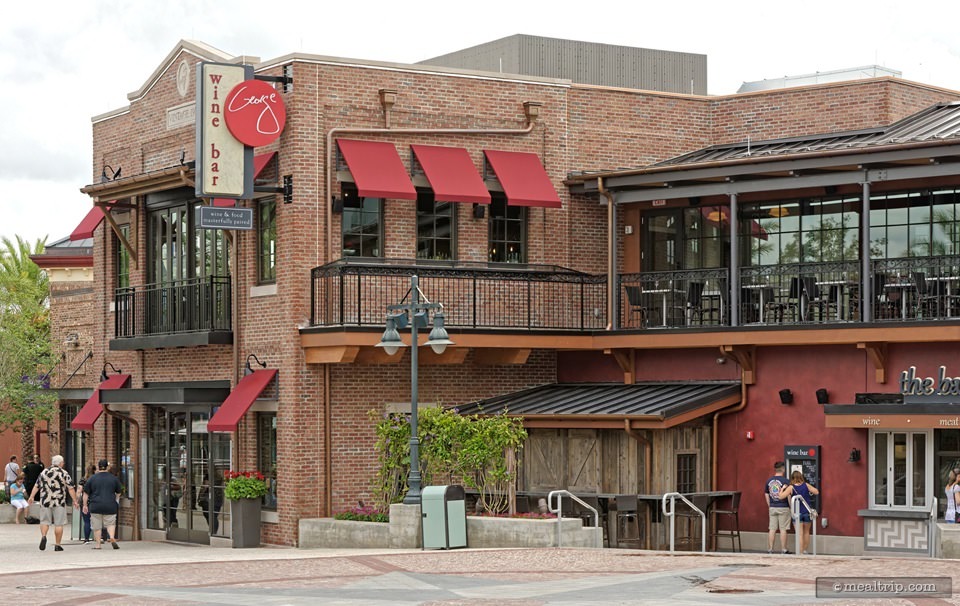 There's only 273 Master Sommeliers in the world, and one of them is George Miliotes, owner of
Wine Bar George
at
Disney Springs
. If you're interested in hearing what a Master Sommelier has to say about wine, and participate in a "blind" tasting of six different wines (chosen by George Miliotes)... you're in luck, because there's an event scheduled at
Wine Bar George
that pretty much sounds exactly like that.
I'm still not sure if the event will feature new wine that's been made for drinking in the summer — or if the event at
Wine Bar George
is taking place in the summer, and is simply new.
Either way, the $110 per person, per day event ($120-ish by the time you add a ticket processing fee) — will take place on multiple days in August and September — and includes six different glasses of wine, some cheese, and charcuterie.
The wine will vary a little from day to day, so there is a plausible reason to go on multiple days. (I don't think there's going to be a list of which wines are going to be presented on which days though, sorry.)
Wednesday — August 2, 2023

Monday — August 7, 2023
Tuesday — August 8, 2023
Monday — August 14, 2023
Tuesday — August 15, 2023
Monday — August 21, 2023
Tuesday — August 22, 2023
Monday — August 28, 2023
Tuesday — August 29, 2023
Tuesday — September 5, 2023
Wednesday — September 6, 2023
Monday — September 18, 2023
Tuesday — September 19, 2023
Monday — September 25, 2023
Tuesday — September 26, 2023
Naturally, most of these take place on a Monday, Tuesday, or Wednesday, from 12:00pm to 1:30pm.
There's nothing quite like drinking 6 glasses of wine, in 90 minutes, when it's 100 degrees outside — and then going back to work. Salutsiesta! (That's a new French-Mexican word I just made up to prove I'm not letting AI write my articles — and to express good wishes or friendly feelings before drinking a bottle of wine and then taking a nap.)
To purchase tickets directly from the Eventbrite website and to read more about the event —
click here
.
Here's the PR words, as written by the PR people...
Enjoy a memorable event with George Miliotes, one of 273 Master Sommeliers in the world, and owner of Wine Bar George at Disney Springs. Guests will learn to taste wine like a professional with a "blind" tasting of six different wines. Hear firsthand from George about his journey through the wine world and what it takes to become a Master Sommelier.
This 90 minute event is led by George in a relaxed setting on select afternoons in August. Each of the wines are hand-selected by George and vary by event. This experience includes cheese and charcuterie. Doors and the event open at noon. Tickets are non-refundable.