My Current Thoughts About Festival of the Arts Food Booths (2017)
January 21st, 2017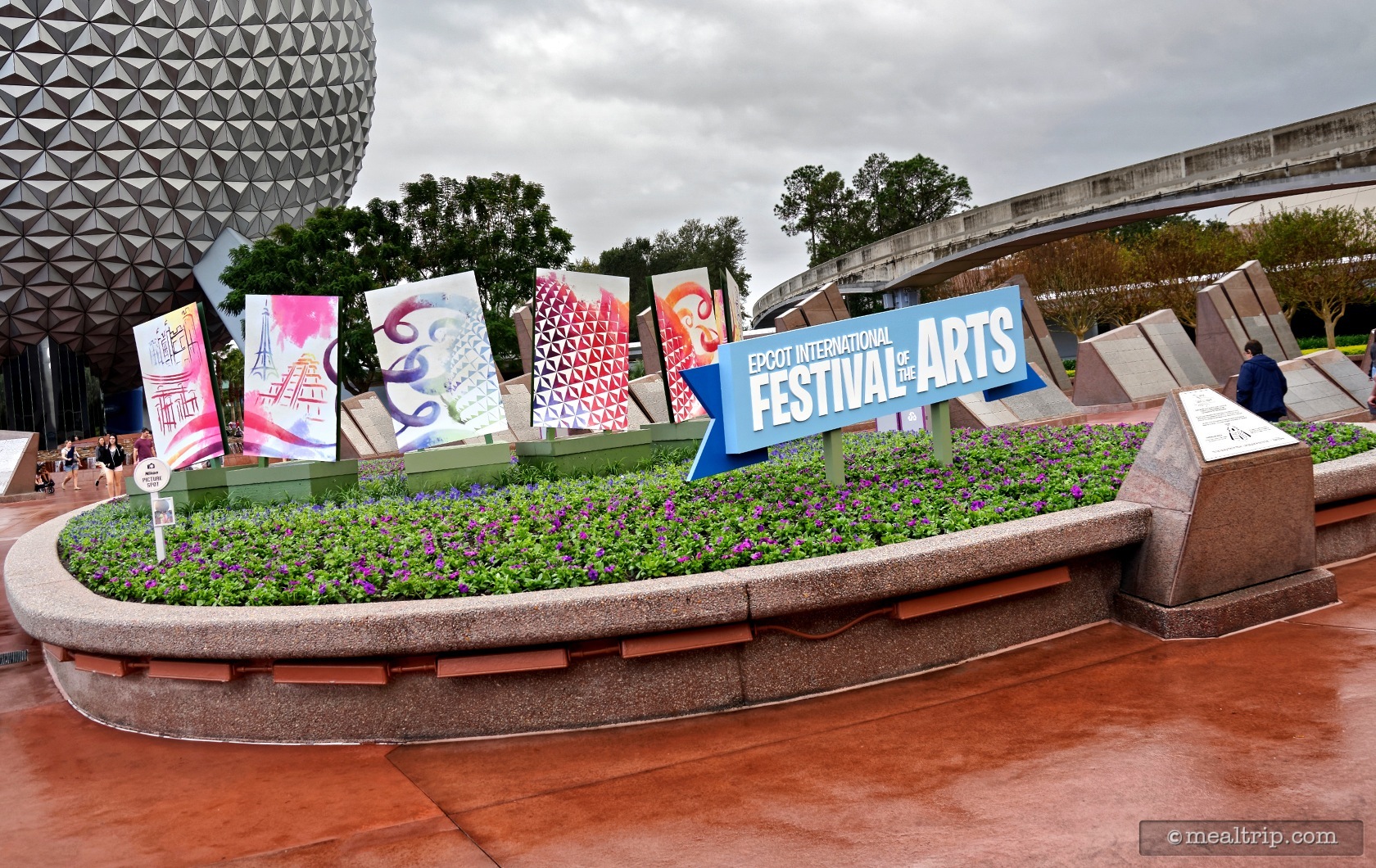 If you have been following Mealtrip for a few years, you may remember that I used to cover ALL the kiosk food at these festivals. I would post "take a photo of every single dish" type of articles for at least five different festivals in the early days of Mealtrip.com.
I don't really do that anymore. Oh sure, I still like the food at the kiosks. Maybe one day I will do that again. Over the last five or six years, the food items have become… less diverse in the number of ingredients that they use and almost specifically made to appeal to a larger group of people instead of being about culinary discovery.
I get it, (i.e. financial margin) but it wasn't like any of Epcot's festivals was doing poorly enough to change the formula away from "creative culinary"… to "food for the masses".
These days... if you see something on a menu board, and can identify with the protein or main ingredient… you'll probably like the item. If not, stroll on to the next booth. That's really my recommendation for the current state of festivals here at Epcot.

Just a few of the Festival of the Arts food booths.
Part with $40 early on and get a festival-branded gift card… that should be enough to get you three savory items, a dessert type of item, and one beverage sample. Walk around, have fun, but don't let the food-booth activity take away from dining at one of the amazing restaurants that Epcot (or the Disney park system) has to offer.
Even though a sit-down meal is going to be more expensive (slightly), the experience of sitting down, talking to servers from the countries they represent, reading the menu, finding ingredients that you may not see every day, having creatively plated and prepared food brought to you by experienced cast members… it's worth the extra couple of dollars, and is that thing that Epcot can still do… that you just can't get anywhere else.
If I didn't own a website that reviewed dining locations and food-based events inside theme parks, would I do it again… or would I come back and do it again year after year? Probably not.
Food festivals happen at various times of year in all the major cities across America these days. Many of those feature the best chefs and restaurants that the host city has to offer… and are probably a good bit less expensive.
Some of the food options at the 1st Annual Festival of the Arts.
Disney can still do large events better than anyone… but as food festivals become more commonplace (for me) there seems to be less and less that distinguishes Epcot food festival kiosks, from food festival kiosks elsewhere. Add in the 20% higher per-item prices than what you'll find "outside the gates", and then add in the $100+ "cover" that it will cost you to get into the park (you do still need a ticket to get into Epcot)… it all becomes a little less palatable than the total cost of the experience would indicate.
Alternatives? Heck… I'd take $40 to
Trader Sam's (Polynesian Resort)
,
La Cava del Tequila (Epcot)
or the
Nomad Lounge (Animal Kingdom)
, where I can get a chair, air-conditioning, top-notch service, and some pretty amazing small plates of food… (even if I decide not to have an adult beverage)… and easily match or exceede the food quality, originality, and plating that you'll find at the festival food booths.
Options are great. Disney is an amazing place for offering up so many amazing events and locations to try over the course of any given year. No matter when you visit, there's a good chance something unique will be going on. That is simply, amazing.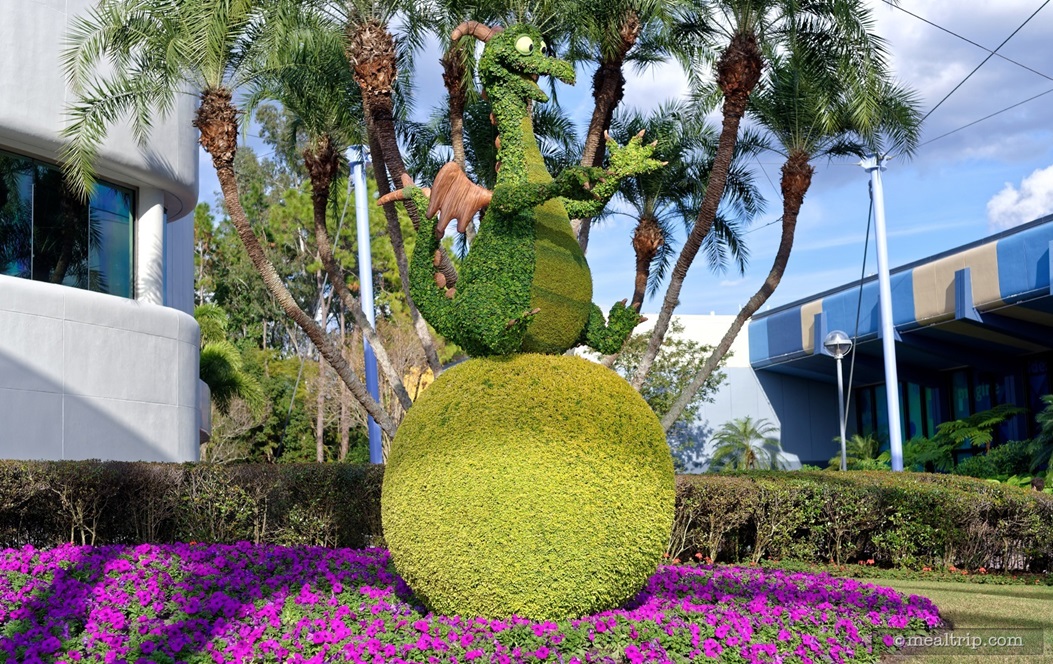 Figment topiary at the 1st Annual Festival of the Arts.
One or two people do read my editorials though, and so I feel like I should put my two cents out there. As far as these food booths go, either the prices need to come down 15-20%, or the number of unique, core ingredients and preparation methods need to come up a little bit to make the food booth experience what it had been in years past (the years that made these festivals legendary in the first place).
I want guests to fall in love with the festivals, the same way I did all those many years ago.