Saturday Stroll-Around Day Three
March 29th, 2017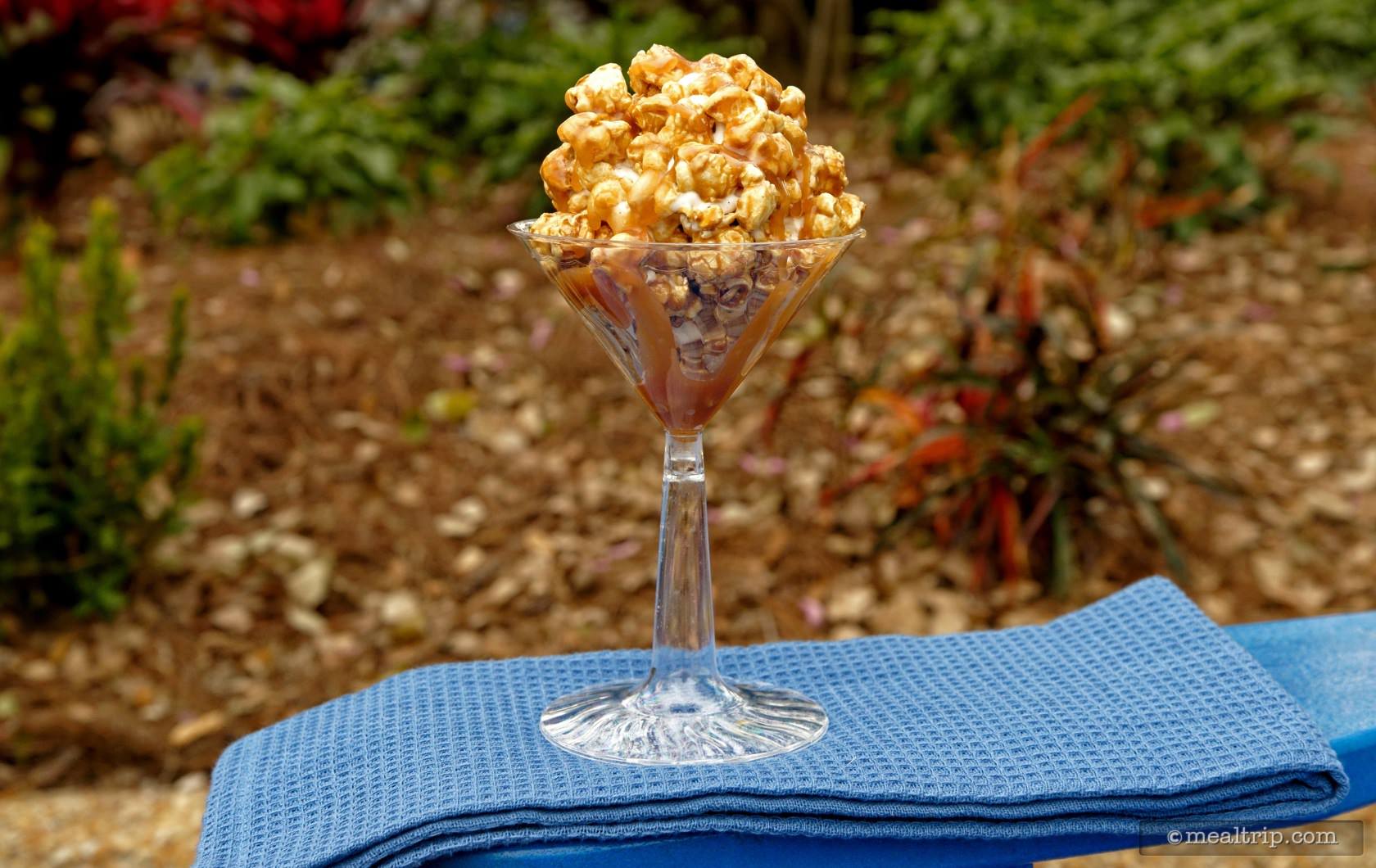 There are just so many flavors to experience at the
SevenSeas Food Festival at SeaWorld
that we decided to take another walk around the Marketplace loop and try some new dishes. While it is true that some of the marketplace kiosk are open daily (for Spring Break) from March 17th, 2017 until April 16th, 2017… ALL of the booths are only open on Saturdays (until May 13th, 2017).
There's no doubt that the
Food & Brew Sampling Lanyard
is the way to go here, for just $40 you'll get a lanyard which entitles you to 10 samples at any of the marketplace kiosks, regardless of the posted price of the sample. That makes everything you see below just $4.00 per item! If you do decided to pay for each item individually, the average price is around $5.16.
My first stop on day three was at the Caribbean Market to check out the
Cinnamon Slow Roasted Pork Belly
with Sweet Plantain Mash and a Red Wine Reduction
The flavors were all there, but if you are unfamiliar with Pork Belly, there is a little pillow fat in the product… that's the way it's supposed to be. Some people like that, some don't.
I still think the
Shrimp Cake
with Jicama Slaw and Key Lime Mustard is the best item at this kiosk.
I tried it earlier in the festival and it may well end up being one of my top five "must try" items at the SevenSeas Food Festival.
I'm sure the most popular item at the Brazilian Market is the
Grilled Churrasco Skirt Steak
, but there's another great little item here that not too many guests try.
The "served cold"
Salpicao Brazilian Chicken Salad
is a very hearty, sweet and savory "prepared" salad… and not the "leafy" salad that you might think it is.
Traditionally it's served with little shoestring potatoes, so we're not sure what happened here. The extra "crunch" would have made this a perfect
Salpicao Chicken Salad
.
The Polynesian Island kiosk is located across from the Gulf Coast Market kiosk… and both are notable for being under an even larger hanger-like structure. If it's raining… I wouldn't mind getting caught in here for a half hour. You certainly wouldn't go hungry. The Polynesian kiosk has items that you usually associate with Hawaiian cuisine (i.e. savory with a sweet fruit note). The
Loco Moco
seems to be a very popular item at the kiosk, and while I'm not a fan of the grilled Spam movement, I was game.
This dish really wins in the "breakfast" category. The
Loco Moco
featured scrambled eggs, white rice, a pineapple chunk, grilled spam with brown gravy and Japanese Seaweed Salad for color (I love Japanese Seaweed Salad). There's a lot of stuff on that plate and it all goes together very well. I'm still not a huge fan of Spam though.
Directly across from the Polynesian kiosk is the Gulf Coast kiosk where I picked up the
Cheese Grits & Shrimp Casserole
. Now this one is supposed to be served in a clear plastic martini glass. It was not. They ran out. It was instead served in a black styrofoam dish.
I don't know if it was my disappointment in the plating, or just the lack of… well… volume here. This is one of those dishes that should have been amazing, and it just fell a bit short. The grits were not cheesy enough to have "cheese" in the description, and when they say "shrimp"… they mean "one shrimp".
It was a decent sized shrimp and for $4 (with the sampling lanyard), I guess that's okay… but for the "street price" of $5.75 (and without the showy glass), it didn't really do anything for me.
After a rather disappointing
Peking Duck Lo Mein
item from the Asian Market on a previous visit, I went back to give the
Toffee Banana
a try. While the battered Banana topped with Sesame Seeds was good… I wasn't crazy about the somewhat lackluster glaze (which I'm guessing is what made the whole thing "Toffee"-like). The Vanilla Ice Cream was a nice cool side note to the warm battered banana. I think with a little more tweaking, this could be a great item. It's just not there yet.
I'll end my day three walk about on a high note though… thanks to the Korean Market kiosk. The
Bingsu Salted Vanilla Ice Cream
topped with Caramel Popcorn is one of those simple "don't miss" items from the festival.
It's a great, slightly messy street food item that packs warm caramel popcorn around a salted scoop of vanilla ice cream… with a little bit of extra caramel sauce for good measure. Simple, fun, delicious. You must get one of these! It's served in a plastic martini glass, it's a bit of a spectacle, but it's oh so good!
Even though I have sampled an item now and again that I'm not over the top in love with, I still feel like just trying the item is a win… mostly because it's not breaking the bank. Those Sampling Lanyards that are available really are a great deal, and allow you to take a chance on something that you maybe wouldn't try otherwise. That is the main point of a food festival after all, and when you start adding in all of the beer, cocktails, and a couple of wine selections here and there… it's great fun knowing that you can get a $40 10-sample lanyard that will enhance your whole day at
SeaWorld Orlando's SevenSeas Food Festival
, without constantly having to think about the cost.