Beach Nights Are Back at Aquatica Orlando
The Popular Holiday Extra Adds Saturday Night Hours and Movies — All Included with Park Admission
October 25th, 2023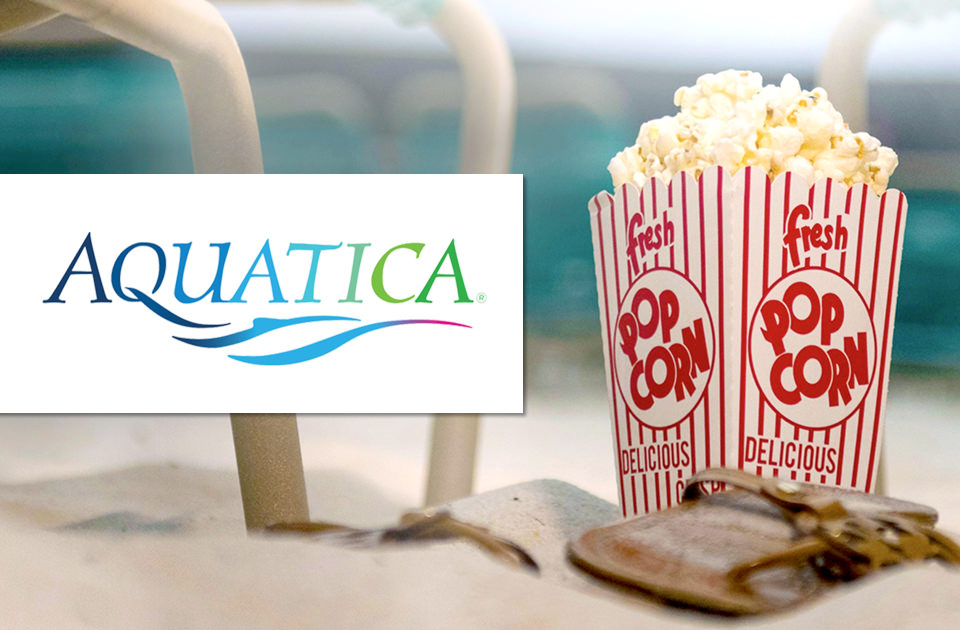 If you're going to Aquatica Orlando
on any given Saturday from October 28th, 2023 through December 23rd, 2023 — there are a couple bonus hours and a fun movie series that have been added to the lineup.
It's something Aquatica calls "
Beach Nights
" and just as soon as it gets dark (the actual time changes a bit because it gets darker earlier on each Saturday over the course of the series) — there's a different holiday movie shown on… the beach. (I've never been to Aquatica, so I'm guessing there's only one beach… well, just look for a bunch of people gathering somewhere as the sun goes down.)
Guests are encouraged to bring a towel or take a seat in one of the many lounge chairs available and enjoy the special Holiday Beach Night experience. Fresh popcorn, various food & snack items along with hot chocolate, drinks and specialty cocktails will be available for purchase at Kura's Beachside Panini and Motu's Beach Bar.
Here's the Holiday Movie Lineup for 2023
October 28 – Hocus Pocus
November 4 – The Muppet Christmas Carol
November 11 – National Lampoon's Christmas Vacation
November 18 – The Grinch (2018)
November 25 – The Polar Express
December 2 – Elf
December 9 – The Santa Clause
December 16 – The Polar Express
December 23 – Elf
Once again, Holiday Beach Night is only on Saturday's, but it's a FREE perk if you're already in the park.
There's also a little something special for Aquatica Orlando Annual Passholders… there's a FREE bag of Popcorn waiting for you! That's right, each Aquatica Orlando Annual Passholder can get one complimentary bag of popcorn, every Saturday night. Just go to the popcorn stand and they'll scan your pass and hand you a bag of popcorn!