Last Call for 2016's Flower and Garden Festival Food Items
May 4th, 2016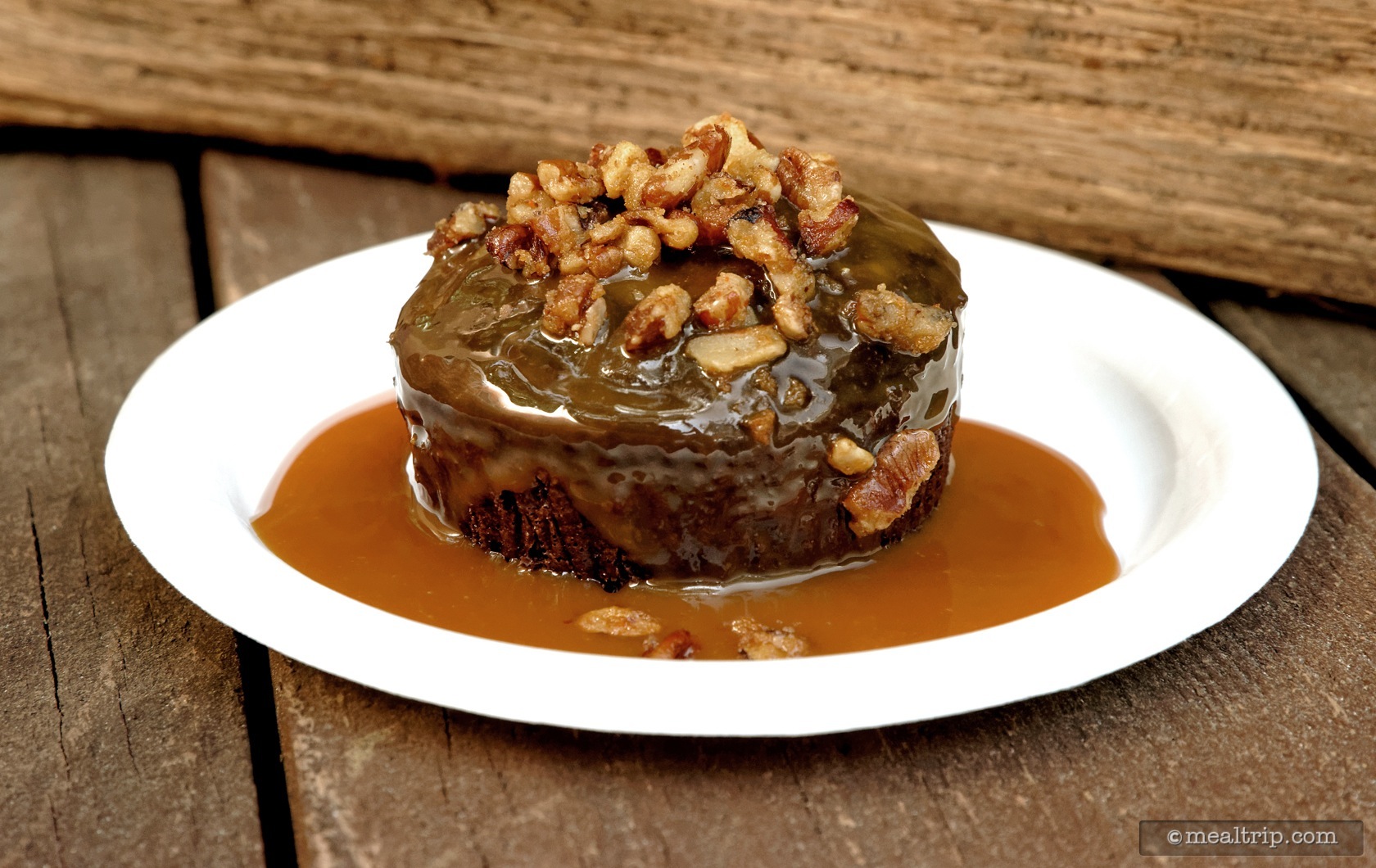 It's hard to believe that in less than a month, the 2016 Flower and Garden Festival at Epcot will be over! Since the festival began (and after my last post about the Festival's new Bauernmarkt kiosk), I have had the chance to sample a few more items at the 12 other "Outdoor Kitchen" food booths around World Showcase.
The new La Isla Fresca kiosk near the front entrance of World Showcase (veer to the left if you're standing in Future World and looking at World Showcase) is offering a Jerk-spiced Grouper or Chicken item with Mango Salsa, Chayote and Green Papaya Slaw, along with a Lime-Cilantro Vinaigrette.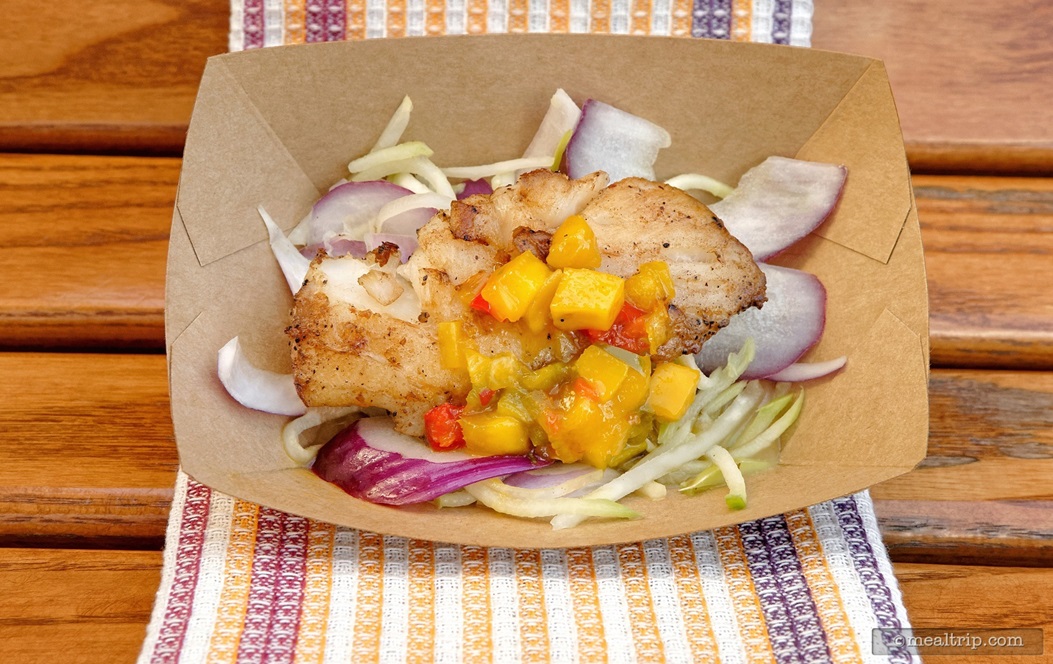 The "Jerk-Spice" on the Jerk-spiced Grouper or Chicken with Mango Salsa, is not really that "hot".
For those that are truly Jerk-Spice connoisseurs, you will probably find this way too mild. In fact, the whole dish is fairly mild and focuses more on overall appeal, rather than hitting really hot spice notes. I have tried both the chicken and the grouper, and the grouper version is my personal favorite. When grilling these tiny cutlets "made to order"… chef skill does come into play. I believe my chicken dish was either overcooked or allowed to rest too long, and we've heard stories about the fish being "over-rested" as well.
Consistency, is one of the biggest issues at these small kiosks when multiple-step dishes are being made. It's too bad, but it's true. My best advise is to actually wait until the kiosk is a little busy. If there's nobody in line, there's probably some food under a heat lamp.
France's Fleur de Lys kiosk almost never disappoints, and this year is no exception. You can easily buy all three food items at the kiosk and call it lunch! A new "vegetarian friendly" item really stood out for me though, and that's the Alsatian Onion Tart with Sautéed Onions, Thyme, and Rosemary on a Flaky Puff Pastry.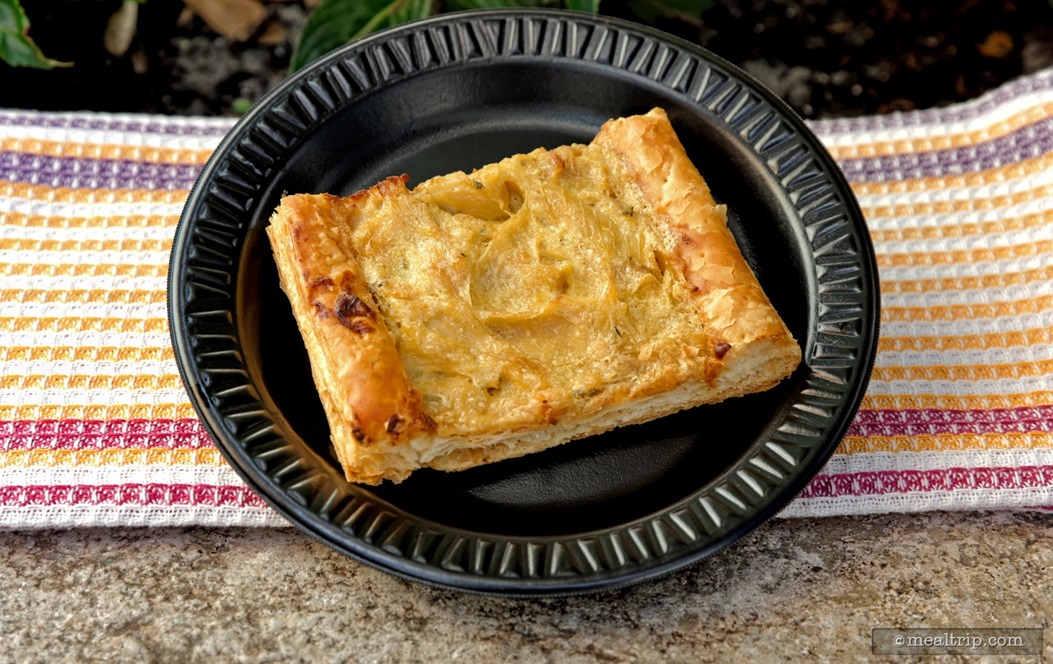 The Fleur de Lys kiosk in the France Pavilion offers this warm Alsatian Onion Tart with Sautéed Onions, Thyme, and Rosemary on a Flakey Puff Pastry.
If you've tried the Alsacienne Flatbread at the nearby Chef de France, this is very similar, (although without the bacon naturally), and it is one of those items where the photo doesn't really do it justice. The sautéed onions and herbs are between the golden baked creme fraiche top and flakey bottom crust, and when everything is fresh, you really can't go wrong combining onions, a light creme cheese, and herbs. At $4.50, it's on the lower end of the festival's price scale, and it gets my "if you're only going to try a couple of things, make this one of them" vote.
The Hanami booth in the Japan Pavilion at Epcot has always offered great fresh (and very accessible) sushi and innovative "frushi" dishes during the Flower and Garden Festival, and so this year's Beef Teriyaki Udon came as a bit of a surprise. It may seem pricey at $5.95, but this is one totally flavorful item that's gets another of my "don't miss this one" votes.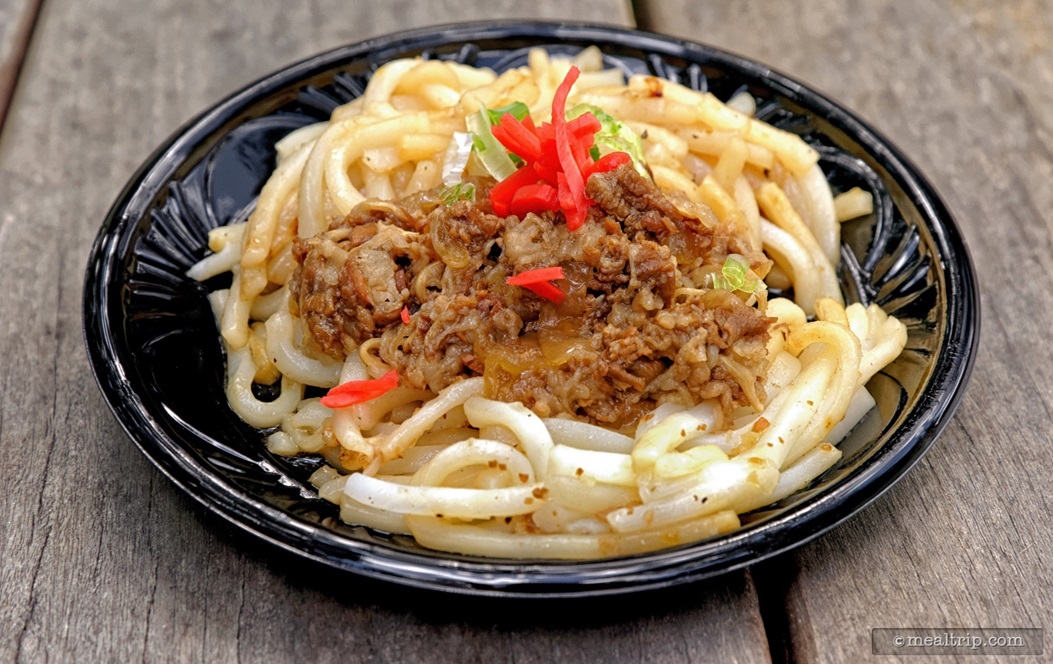 Hanami's Beef Teriyaki Udon has been a real guest favorite for the 2016 Flower and Garden Festival.
The thin sliced beef, onions and fresh noodles are tossed to perfection on the grill with a bit of soy and ginger. There's a "craveability" here that you don't get with some of the other dishes at the festival, that sort of makes me wish I had one to eat, right now!
Finally, we couldn't leave the festival without checking out the American Pavilion's "Smokehouse" and their new dessert. Gone is unique sweet and savory Piggylicious Bacon Cupcake, and in it's place there is a Warm Chocolate Cake, with Bourbon-salted Caramel Sauce and Spiced Pecans.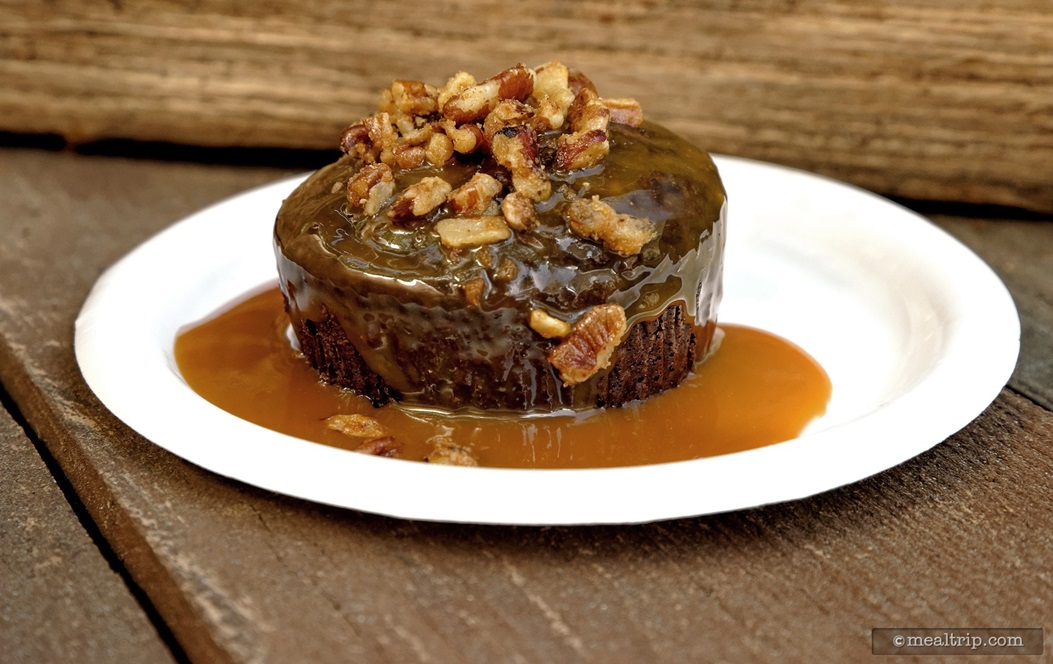 This is the Warm Chocolate Cake, with Bourbon-salted Caramel Sauce and Spiced Pecans from "the Smokehouse" booth near the American Pavilion at Epcot, and is available only during the Flower and Garden Festival.
The Bourbon-salted Caramel Sauce is the real star of the dish. Usually, when you see an alcohol named in a dessert sauce, it's very subtle. Not so with this tiny bit of thick caramelized goodness… you'll definitely taste the Bourbon in there, thanks in part to the contrast of the salt. The cake though, seems to be more of a vehicle for the caramel, and not very chocolatey on it's own. If it were me, I'd toss some dark, thick cut, chocolate chips in the cupcake to really bring out the chocolate flavor a bit more. Even the pecans are subdued by the bourbon caramel. All in all, there's a great dessert in there somewhere, but at the moment, the bourbon sauce is the only component that is ready for stardom.
I couldn't be happier that the "Outdoor Kitchens" have returned to the Flower and Garden Festival this year. While there aren't as many selections (and only half the booths) as there are at the annual Food and Wine Festival, the lines are a bit shorter, the crowd levels are a little lower, and the food items are all really good. While there aren't as many "vegetarian friendly" items as you might think there would be at a Flower and Garden Festival, the dishes are somewhat lighter than they are at Food and Wine, which makes strolling around World Showcase just a bit easier!