There's a New Walt Disney World Annual Passholder Magnet — And It's Dumbo!!!
January 17th, 2023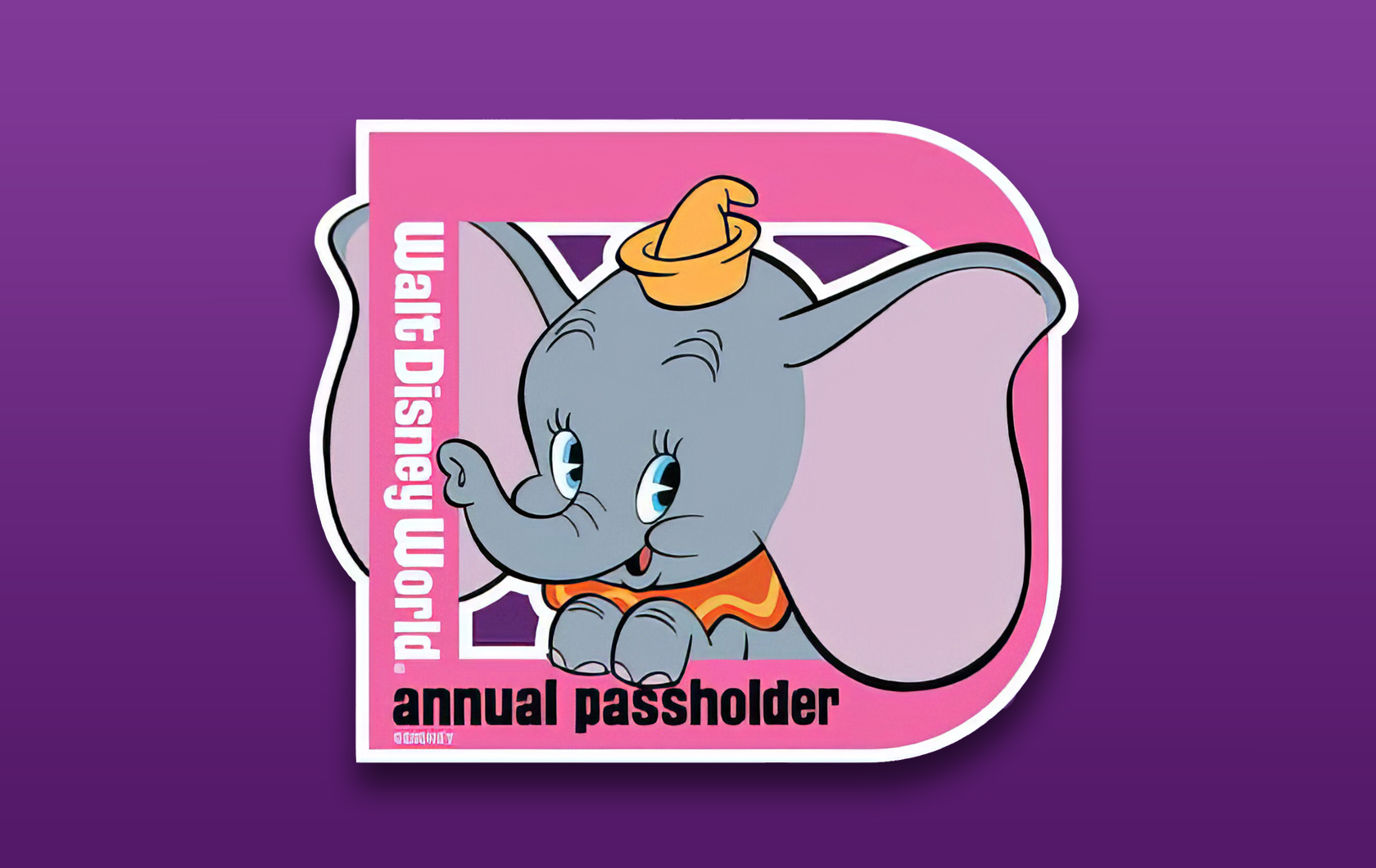 Oh my gosh, he's so cute!!! And it's not another retro Mickey. I mean, I like retro Mickey, but I've got a half dozen of those retro Mickey magnets already. I think they might actually be multiplying when I stick them on the refrigerator. That's a story for another time.
This cute new Dumbo Passholder Magnet will be available starting January 18th, 2023 at Epcot, and will be available until February 20th, 2023 (or until supplies run out).
Now let's not all go and form a giant line on the first day... each Annual Passholder can only get ONE magnet… you have to physically be in Epcot, with your Annual Pass (digital or physical), and have a government issued photo ID to prove that you — are you. Because I'm 100% certain the folks that operate Disney can count... there's really no reason for them to run out of magnets until much closer to February 20th, 2023.
It's been said, that there won't be a Virtual Cue system in place for these (to start with anyway). Every passholder that wants one, will have to actually get in line with all the above mentioned credentials. The pickup location is the new(ish) Creations Shop at Epcot. If you haven't been to Epcot in a while, it's the big gift shop near the front of the park — where the old "Mouse Gears" used to be.
Here's all the details, in bullet form…
What : Walt Disney World Annual Passholder Magnet - Dumbo Edition
How Many : One Per Annual Passholder
When : January 18th through February 20th, 2023
Where : Epcot - Creations Shop
Times : From 9:00 AM to 9:00 PM
Requirements :

Physically Present
Physical or Digital Valid Annual Pass
Government Issued Photo ID
While you're at
Epcot
, be sure to check out all the
Epcot International Festival of the Arts
exhibits, shows, food and beverage offerings! Oh who am I kidding — it's the primary reason they're distributing the Dumbo Magnet in Epcot — but I mean, there's some cool extra stuff around to look at and eat.
If you want to check out this year's
Festival of the Arts Menus, click here
.
I've also posted a list of which Broadway stars are appearing as part of the "
Disney On Broadway Concert Series
" — and on which nights during the festival.
Click here
to check out the
Disney On Broadway Concert Series Schedule and Dining Package information page
.