Free Beer, Giant Yellow Birds, and Elmo Breakfast Buffets at SeaWorld Orlando
January 16th, 2023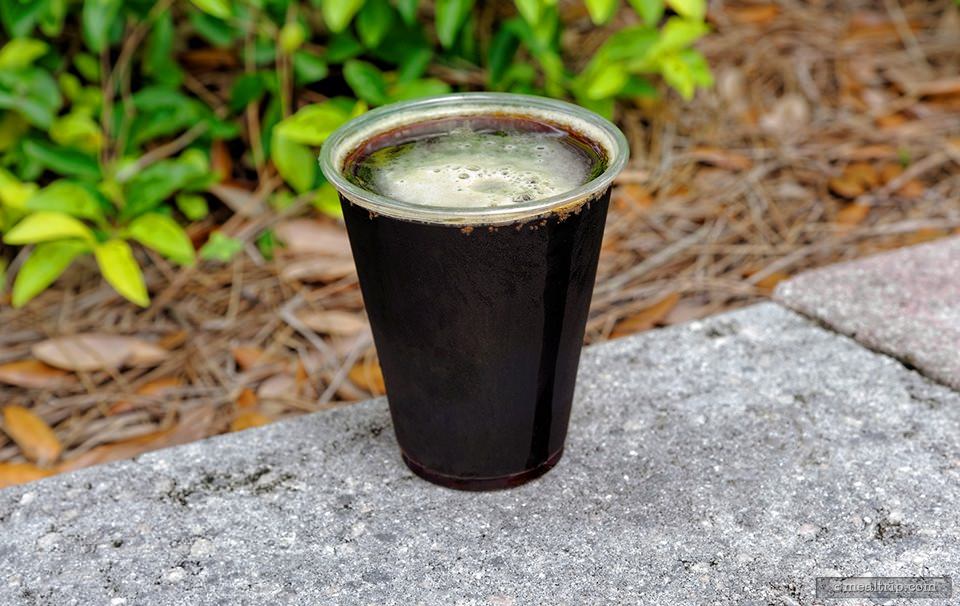 From time to time, there's Free Beer at SeaWorld
… and one of those times is from now (January 14th, 2023) until January 31st, 2023. All you have to do is prove that you're 21 or older, and head on back to the
Waterway Grill
bar between 11am and park close for a totally free 7-ounce draft beer!
This isn't just a deal for passholders, it's anyone that's in the park! You do have to show proof of age, so you will need your ID and the ticket that you used to enter the park with… annual pass, single day ticket, fun card, free friend ticket, etc. — because everybody gets one free beer and they'll scan your ticket as a way of counting that you got your free beer that day.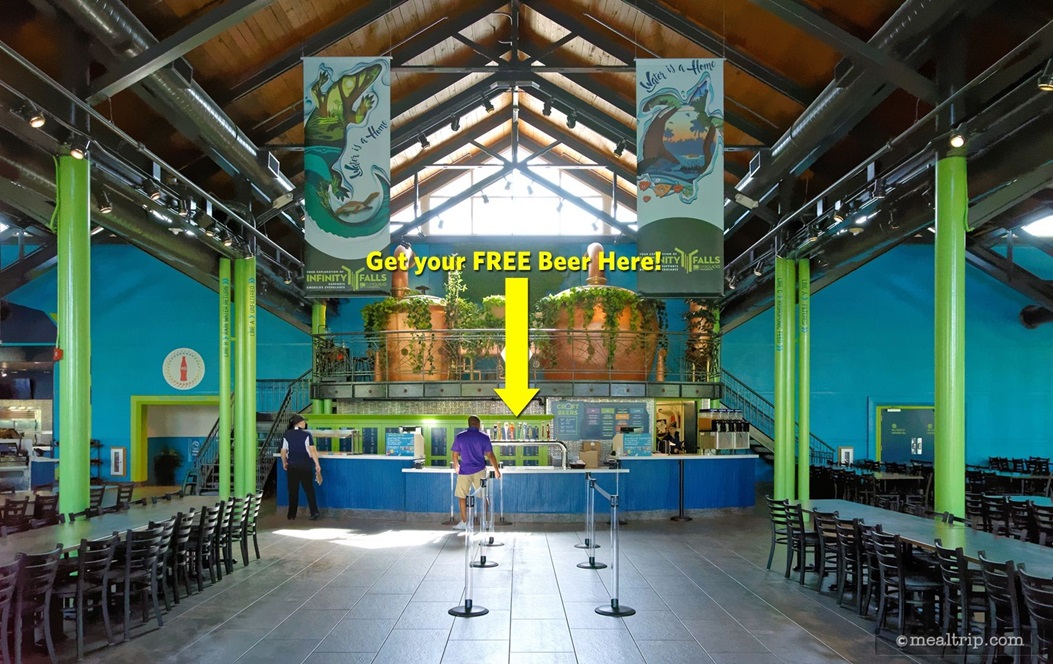 The Waterway Grill (Bar) is right in the center of the Waterway Grill building. You can see the beer taps all the way in the back. It's likely to be a little more crowded on free beer days.
Because it's worth mentioning, if you already look or act intoxicated — they won't give you a free beer either. So head over there before you start day-drinking.
In other news, (that I don't feel is totally unrelated) … the popular
Sesame Street Kids' Weekend
is taking place this weekend (January 21 & 22, 2023). There's Storytime with Big Bird, the Sesame Street Party Parade, and the Everyday Heroes Club where kids can earn Everyday Hero Badges!
There's also something called "Oscar's Trash Art Activity" — where kids can learn how to turn trash into works of art — however, Oscar won't be present at the activity — but there will be trash, and art, and kids. Did I mention you can get a free beer over at Waterway Grill? The free beer is just 1,056 feet from Oscar's Trash Can — oh yes ... I've counted the feet.
Next weekend, (January 28th and January 29th, 2023) is
Elmo's Birthday Weekend
— where you can celebrate Elmo's Birthday with special meet-and-greets, an interactive DJ dance party, and even more surprises!
On the left, a pile of Elmo Plushies. On the right, Big Bird shows up at the "Breakfast with Elmo and Friends" buffet.
Breakfast with Elmo and Friends
On all four of those weekend dates I just mentioned (Jan. 21, 22, 28, and 29) there's a
"Breakfast with Elmo and Friends" buffet
— all of which, are actually pretty great, low stress ways to meet some Sesame Street characters and have a decent meal.
Breakfast starts at 9am on all four days, is located in the spacious
Seafire Grill
— and is priced around $35 for adults and $17 for children 3-9 (infants between 0 and 2 are free). You will still need a SeaWorld admission ticket (or annual pass, etc) to get into SeaWorld, but it's probably the best meal you'll get all day.
Enjoy Chef carved Brown Sugar Glazed Ham served with Bacon and Turkey Sausage Links. Plus traditional buffet items like Biscuits & Sausage Gravy, Scrambled Eggs & Western Omelet Eggs, French Toast Sticks, Potato Tots, Freshly Cut Seasonal Fruit, Yogurt with Topping Bar, Assorted Cereals, and Freshly Baked Pastries. Assorted beverages like milk, juice, and coffee are also available.
Tickets for the "Breakfast with Elmo and Friends" buffet do occasionally sell out in advance, so if you want to go, I'd recommend getting tickets ahead of time directly from the SeaWorld official website. Here's a link directly to their page for the
"Breakfast with Elmo and Friends" buffet
…
click here
… and scroll down to the middle of the page.
The weekend after that "February 3rd, 2023" kicks off the popular, multi-month long
SeaWorld Seven Seas Food Festival
. To find out more about that event and to see everything we ate last year — check out our
main information page for SeaWorld's Seven Seas Food Festival
.