Chef Art's Florida Fish Camp Set to Open at Disney Springs in 2016
July 7th, 2015
Chef, restauranteur, philanthropist, and just an all around great guy
Chef Art Smith
has finally leaked a tiny bit of information about another new restaurant coming to Disney Springs in 2016. Chef Art's Florida Fish Camp is in the planning stages now but is set to open in the Spring of 2016 and looks to bring a little slice of Southern cuisine and charm to Disney Springs.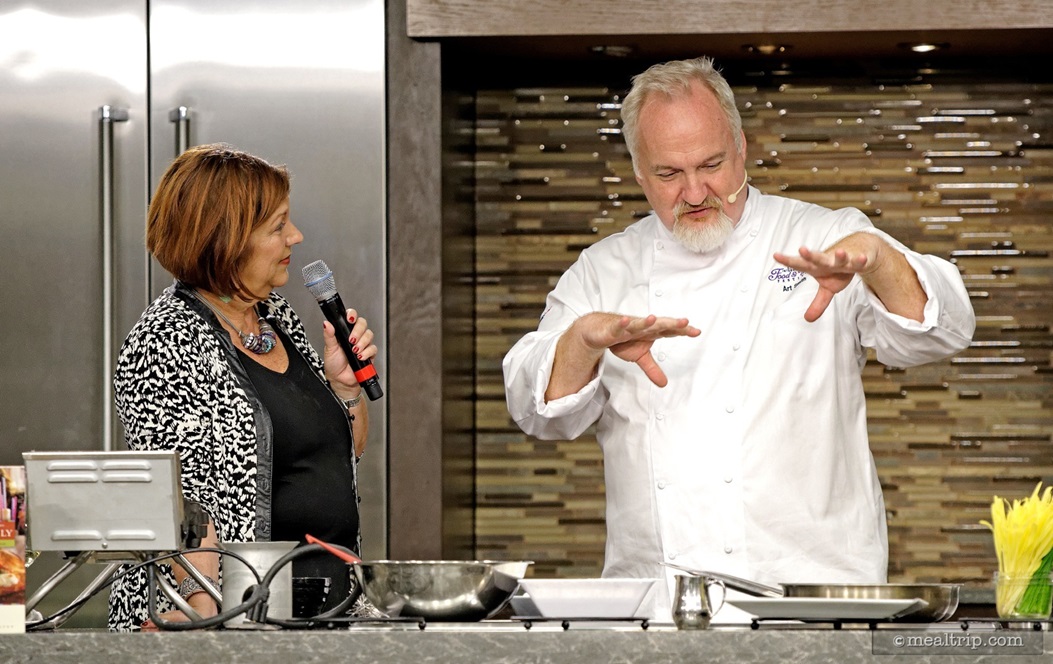 Chef Art Smith working his fried chicken magic at a recent Culinary Demo at the
Epcot Food and Wine Festival
.
It's far too early to be talking about menus but Chef Smith just makes the best fried chicken, ever... period. If you want to get just a sample of what Chef Smith can do for Southern cuisine, a little road trip may be in order. Chef Smith is the executive chef and co-owner of the
Southern Art & Bourbon Bar
located in Atlanta, Georgia, just one of five restaurants that are currently in Chef Smith's portfolio.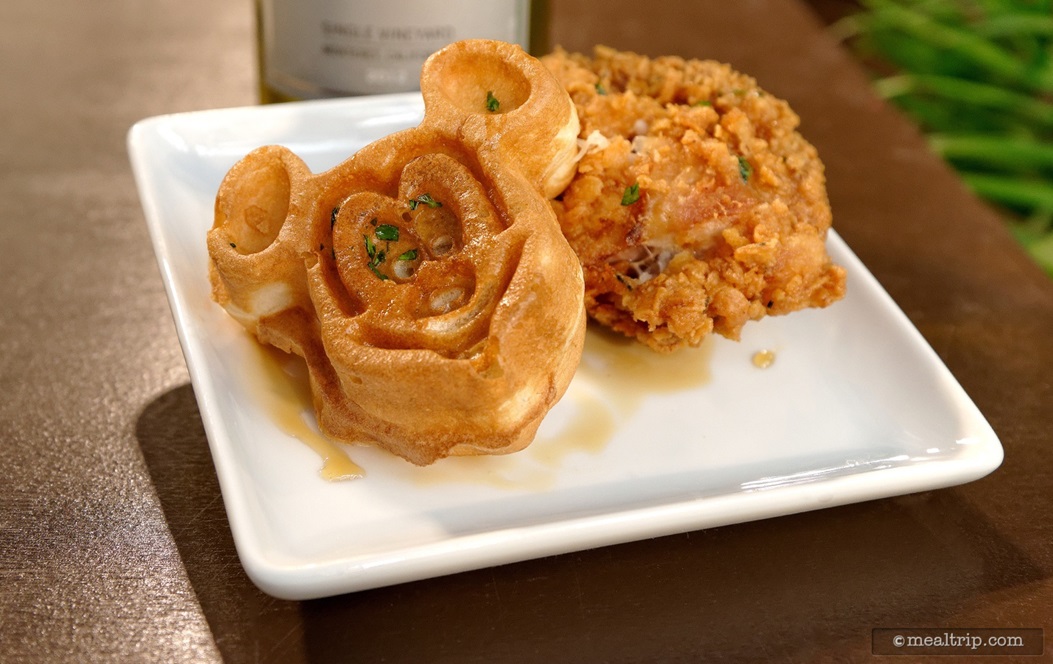 We don't yet know if Southern Fried Chicken will even be on the menu at the new Chef Art's Florida Fish Camp at Disney Springs, but if it is... we hope it comes with a cute Mickey Waffle! Chef Smith prepared this dish at a recent Culinary Demonstration.
The breakfast, brunch, lunch, and dinner menus at
Southern Art
all feature his Buttermilk Fried Chicken, so it doesn't matter when you go…. just order the fried chicken, and then you'll know why I'm super excited by even the possibility of THAT fried chicken no longer being an eight hour drive from my house!
(I know… at the moment it seems like it takes eight hours just to get into the parking garage at Disney Springs, but trust me, once the construction is completed, it will be great!)
You may recognize Chef Smith because the two-time James Beard Award recipient has made regular appearances on programs such as Iron Chef America, The Today Show, Nightline, Fox News, Extra, BBQ Pitmasters, Dr. Oz, Oprah, Top Chef, and Top Chef Masters.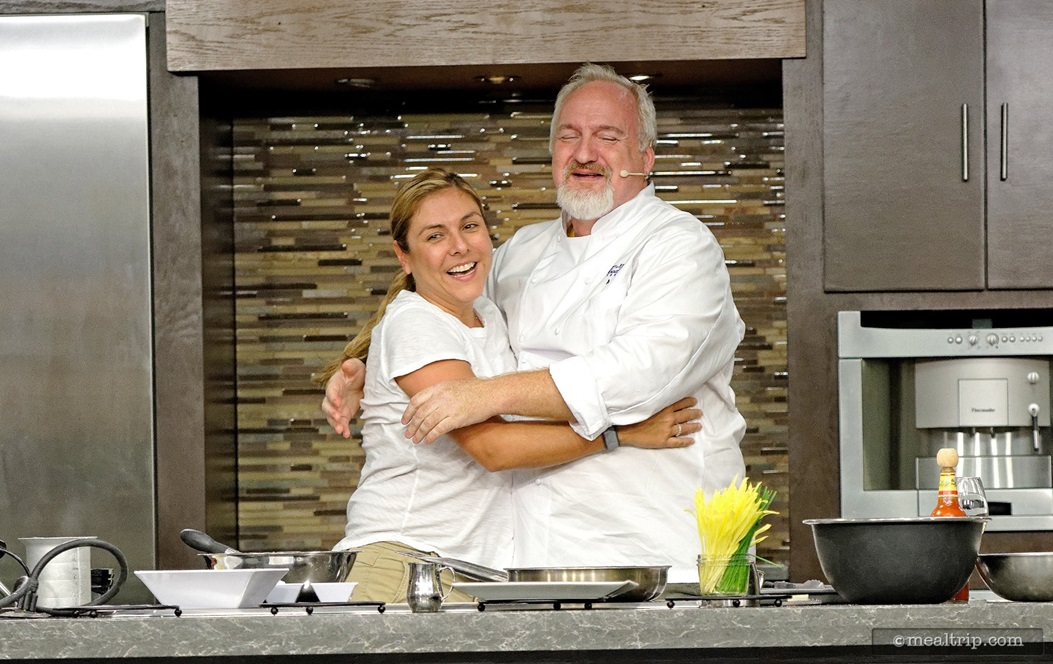 We're just about as happy about dining at the new 'Chef Arts Florida Fish Camp' as Art Smith is to be opening it! We will have to wait until the spring of 2016 for the eatery to open in Disney Springs.
Art Smith was born in Florida and while attending Florida State University he completed culinary internships with the Walt Disney Magic Kingdom College Program, so this is a bit of a triumphant homecoming for the master chef.
With five other restaurants to run, we don't expect Chef Smith to be at the restaurant all the time, but if you have had the opportunity to eat at
Table Fifty-Two
in Chicago or
Art and Soul
in Washington D.C., you know that even when he's not there... everything from the food to the atmosphere and the service all remain top-notch.
There is an experienced restaurant management team behind this one, and we can't wait to dine at Chef Art's Fish Camp in 2016!

Have you eaten at any of Chef Art Smith's restaurants? Are you excited about getting to try some great Southern cuisine at Disney Springs! Let us know in the comments below!