MorimotoFest Sounds A Little Like Last Year's 12 Beers of Christmas at Morimoto Asia
September 28th, 2019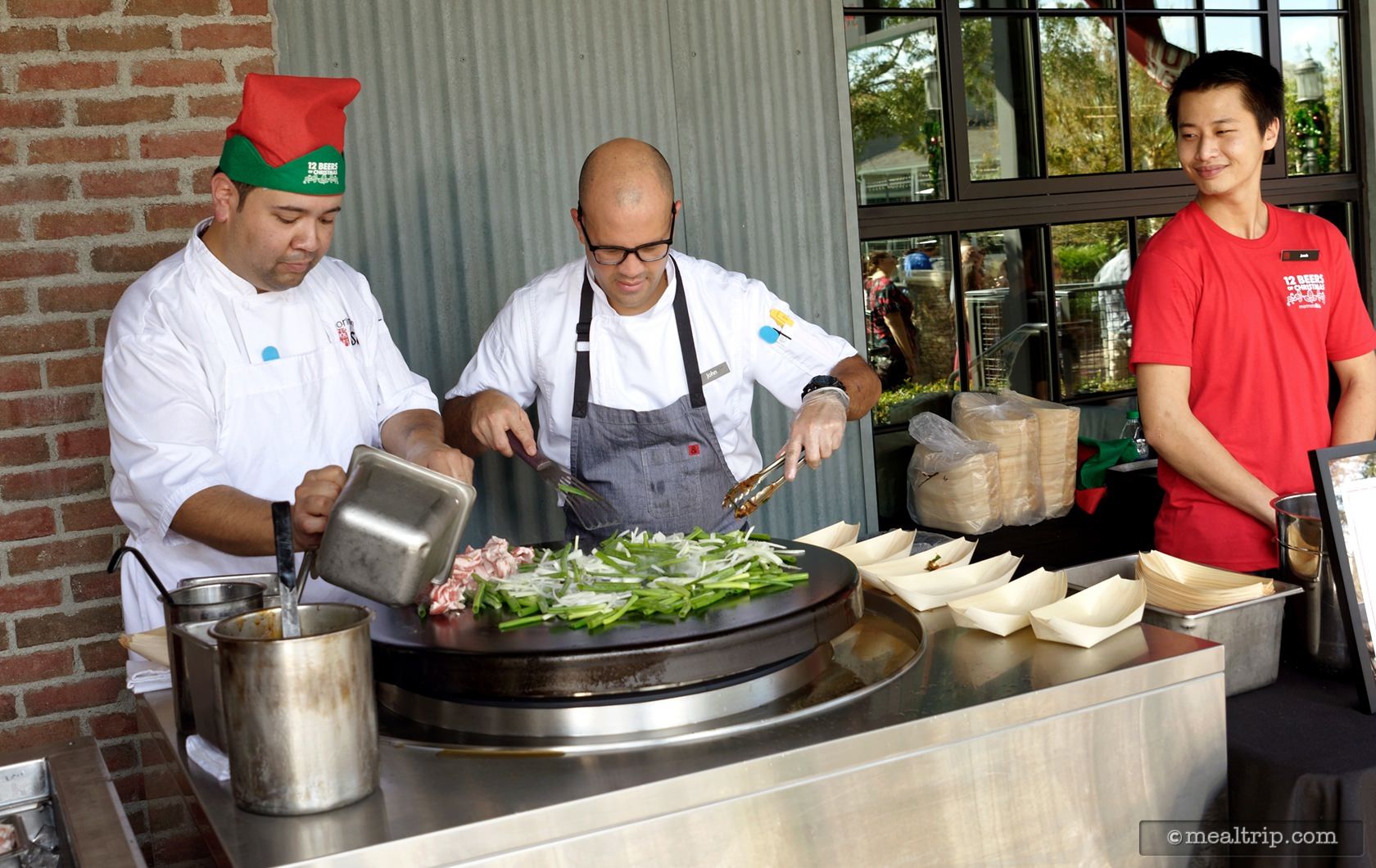 Morimoto Asia in Disney Springs
hosts separate ticketed events every now and then. One of which took place in early December 2018 called
"12 Beers of Christmas"
.
This year (2019) a very similarly priced event called
"MorimotoFest"
takes place on Sunday, October 6, 2019 from 12:30pm - 3:00pm — which could very well be (more or less) the same event... just at a slightly earlier time of the year, to coincide with chef Morimoro's appearance at year's
Epcot International Food & Wine Festival
.
Either way, I thought I'd do a little recap of the 2018 event now, because there are still a few tickets left for this year's "MorimotoFest" event on October 6th. No matter what the events are called or when they take place — the event team at Morimoto Asia always seem to bring their best.
There have been a couple of these ticketed events at the restaurant in the past... all with different themes, but basically the same format (with a few variations here and there). They usually include a number of tasting stations and a number of beverage stations, positioned throughout the restaurant — which you have access to for no additional charge, for the education of the event. It's basically a really great cocktail party.
Many of the people that I talked to (including myself), thought that last year's "12 Beers of Christmas" was one of the best event deals of the year. As an added bonus, Morimoto himself was there, and spent an ample amount of time meeting, greeting, and taking photos with the guests.
Be sure to check out the photo gallery for this one (link located on this page), there are 50 photos from the event with captions — they do a far better job of conveying just how cool this one was, than I could explaining it with a lot of words. And if you like what you see — the 2019 "MorimotoFest" is shaping up to be a very, very similar looking event.
If you would like to check and see if there are any tickets left for the 2019 "MorimotoFest" — here's the current link we have ...
https://store.patinagroup.com/event/morimotofest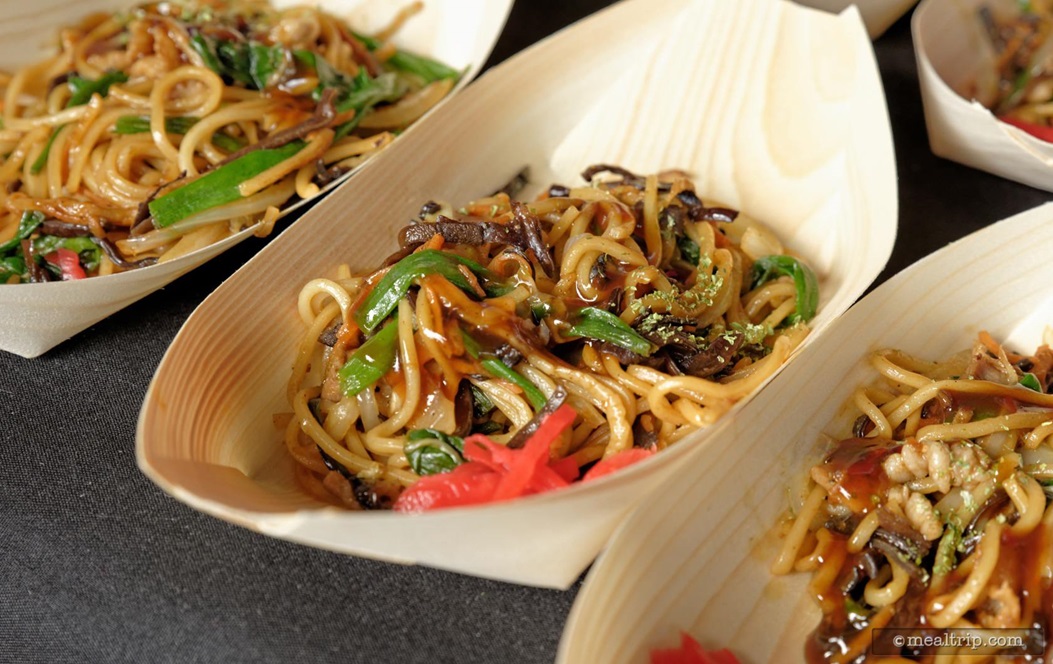 The generous portion of Yakisoba was delicious. It's a familiar combo of pork, cabbage, soba noodles, and okonomi sauce.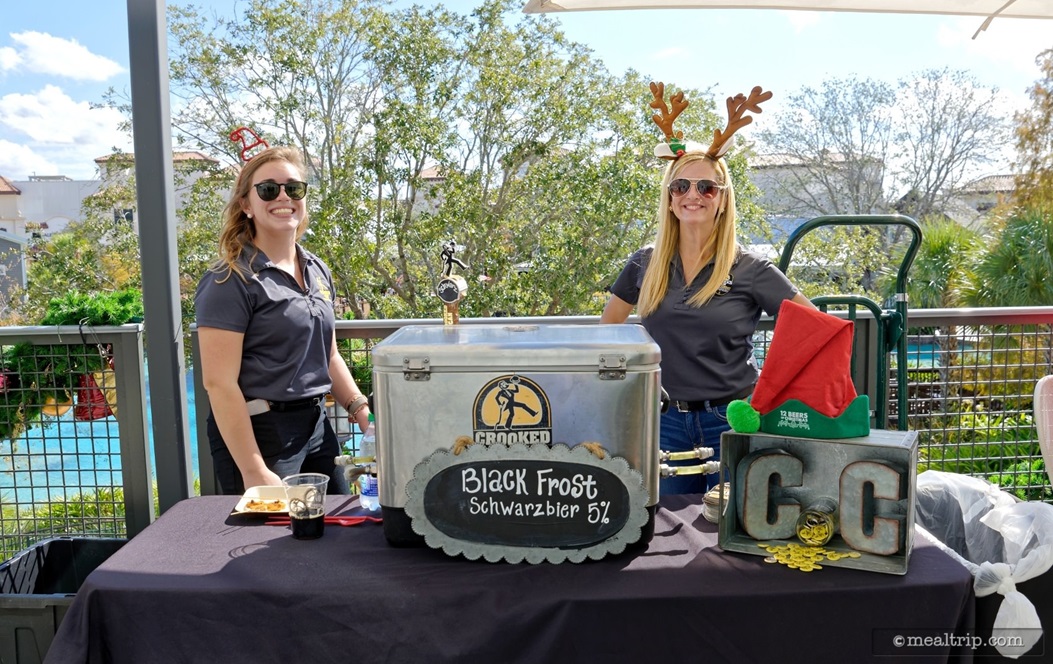 The ladies from Crooked Can brought the brewer's "Black Frost Schwarzbier" to the event.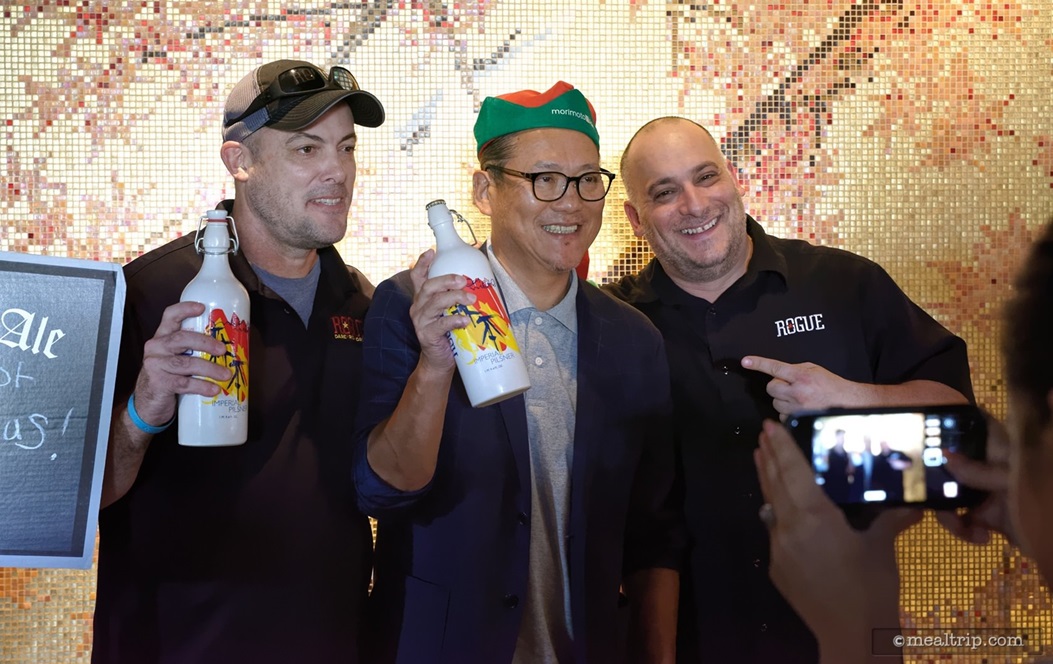 Chef Morimoto was at the event, taking photos with his own Morimoto Imperial Pilsner which is brewed by Rogue Ales in Newport, Oregon. Very cool bottle too!