Free Beer Returns to SeaWorld (During the First Half of Electric Ocean 2022 Anyway)
June 11th, 2022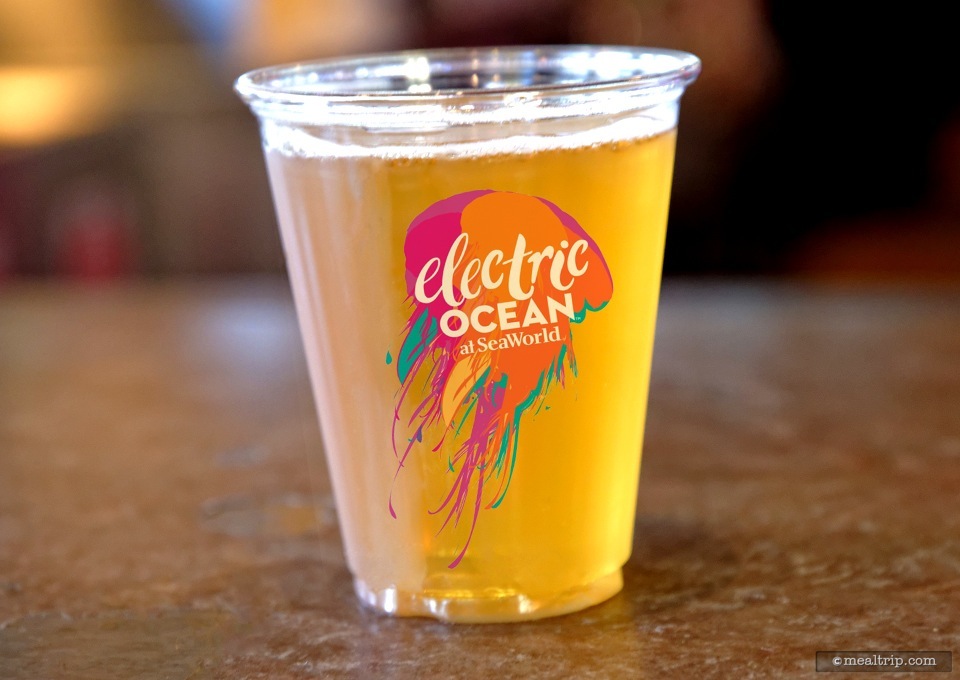 From now (ostensibly) June 9th, 2022 until August 4th, 2022 guests who are 21 years and older (and have a valid ID) can pick up one complimentary 7-once beer over at
SeaWorld's Waterway Bar
(or
Waterway Grill
as it's marked on most maps) from 10:30am until one hour prior to park close!
Sure, a 7-ounce cup isn't very big, but it's FREE… and it's not just for annual passholders either. The free beer offer is for anyone that's 21 years and older and in the park, even if you got into
SeaWorld
using a single day pass.
When was the last time you tried drinking a free passholder magnet? (I'm looking at you Disney.) It's beer ... it's free ... it's a good thing.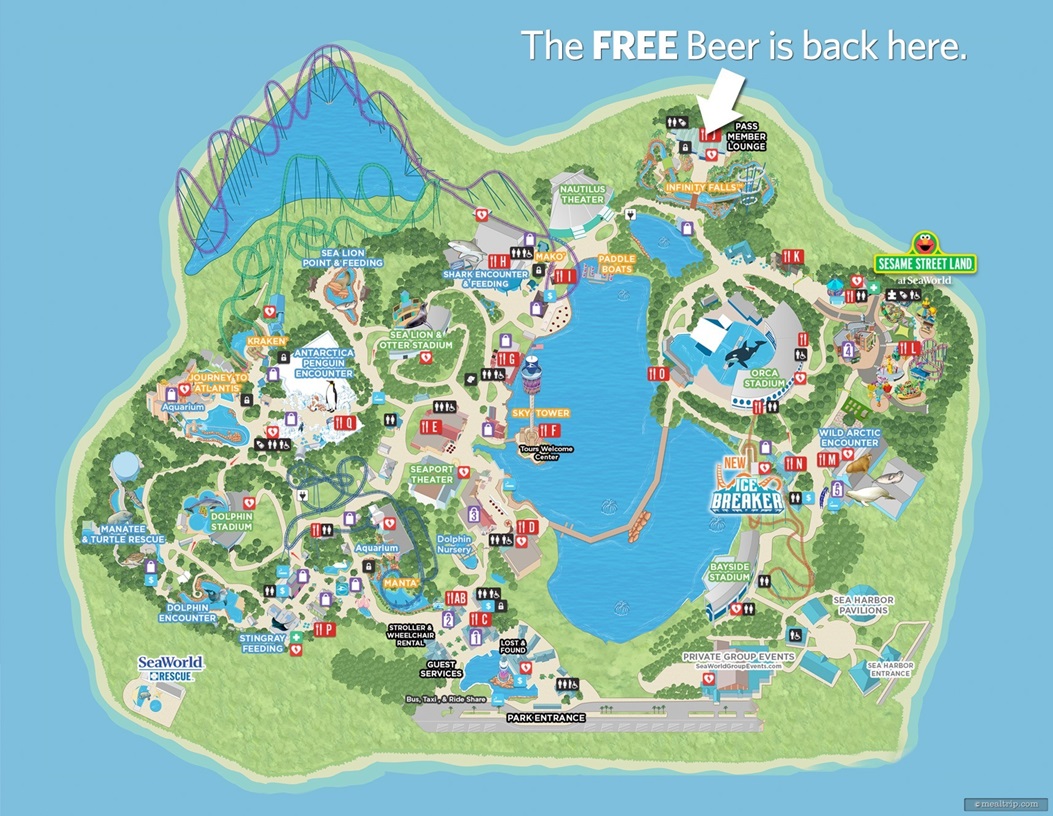 The FREE Beer offer is taking place from June 9th, 2022 until August 4th, 2022 at the Waterway Grill at SeaWorld, Orlando.
Other things that need to be mentioned … Your cup won't have an Electric Ocean logo on it. I added that logo to the cup in Photoshop because I thought it looked better than just a 7-ounce plastic cup with beer in it. Only valid at SeaWorld Orlando. SeaWorld reserves the right to refuse service of any alcoholic beverage to any guest who is unable to provide proper identification or appears to be intoxicated. Legal Proof of Drinking age is required for all alcohol consumption. Not valid for any other discounts. Offer valid only from June 9 – Aug 4, 2022 at Waterway Grill. Please drink responsibly.