Free Beer All Summer Long?
May 17th, 2018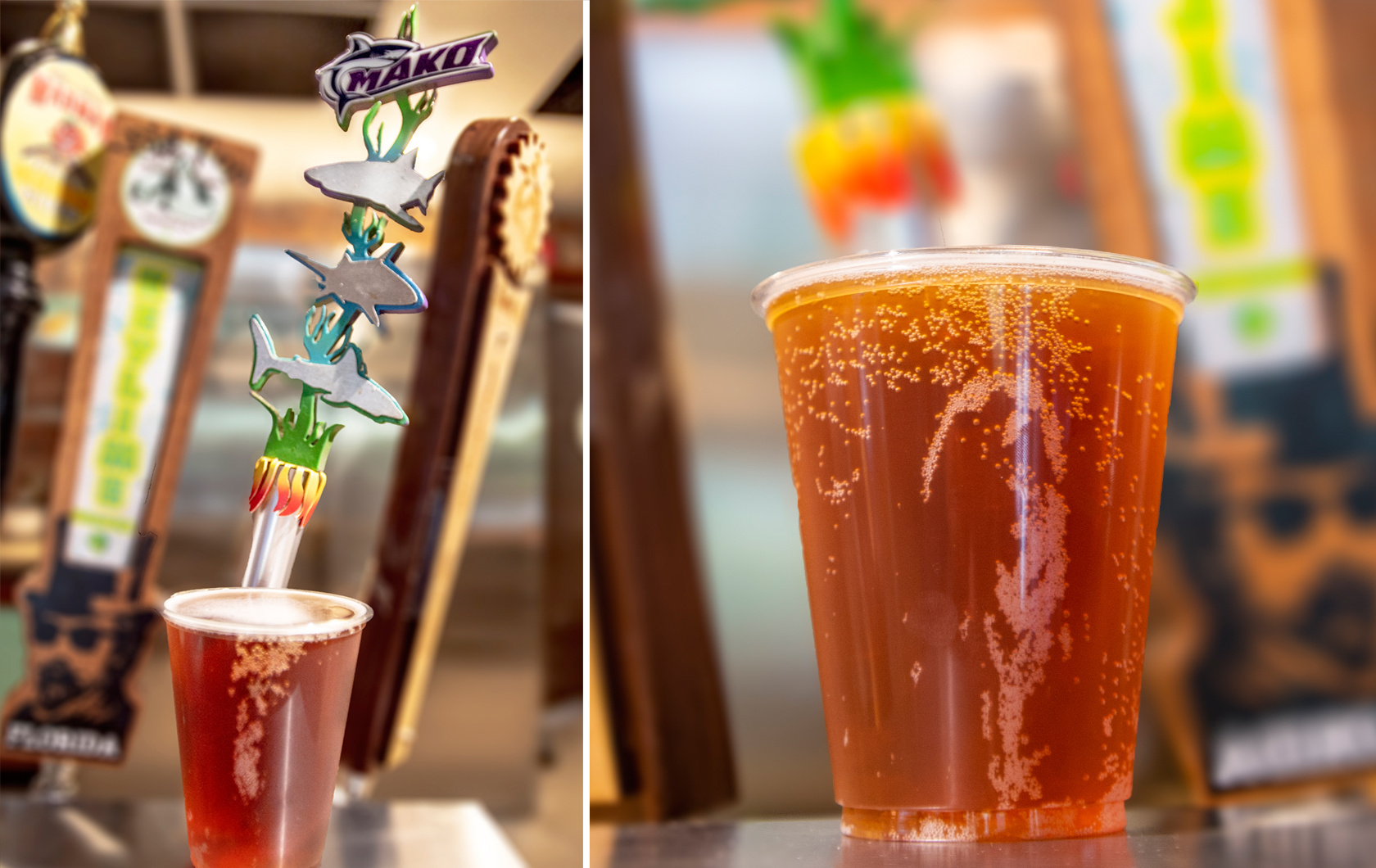 Well, it may not be the most inspired couple of photos that SeaWorld has ever sent us but -- it's free beer time!!! Starting
Friday, May 18th, 2018
and running through
Sunday, September 2nd, 2018
-- park guests that are 21 years of age and older can pick up not just one, but two complimentary 7 ounce beers per day at
Mama's Pretzel Kitchen Patio
!
We're not exactly sure how SeaWorld Orlando is going to keep track of all this and it will be a beer of their choosing, it is still -- two 7 ounce draws of free beer!!! A couple of drafts that have been mentioned so far are Mako Red Ale, Bud Light, Coors Light, Miller Light, and Yuengling… more may be offered throughout the run of the "Free Beer All Summer Long" campaign. (We're pretty sure that only one of those will be available on any given day though… i.e. if the free beer of the day is Miller Light… that will be the only choice.)
If that wasn't cool enough, two dining locations will offer a "Happy Hour" each day beginning at 4pm until park close. The park's
Flamecraft Bar
along with
Sharks® Underwater Grill Bar
(technically, just the bar, not the restaurant)… are said to offer BOGO's (that's buy one, get one free) offers on all drink and food items. What????
The media release I have says "both locations feature a variety of domestic and craft beer, mixed drinks and sharable appetizers" … so we'll have to see how all of this plays out. A true BOGO would suggest there's no mixing and matching here, so for example, if you get a plate of nachos, you'll get another plate of nachos free.
Heck, sounds good to us! We'll have to check it all out and see what we find. If you head out there and collect any info before we go… let us know either here, or on our Facebook page at
https://www.facebook.com/MealtripReviews
.