Pam Smith RDN
Turkey, Mushroom, Wheatberry and Kale Meatballs with Roasted Vegetable Orzo
Original Event Date, Sunday, October 26, 2014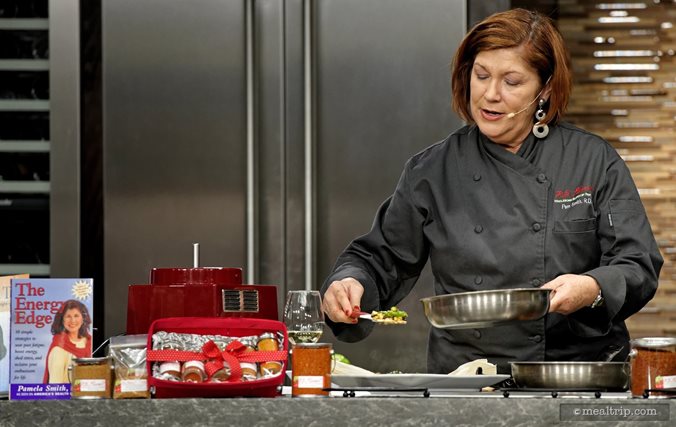 Chef Pam Smith prepared this delicious tapas style Mediterranean plate at one of her own Culinary Demos in 2014.
The Meatballs themselves were made with turkey (not beef), and a roasted mushroom base. Using a little bit of her own
P.S. Flavor! Creole Kitchen
spice blend, together with the orzo made this one yummy and light dish, that would be perfect at any spring or summer tasting party!
The dish was paired with Banfi's Centine 2012 Toscana which exhibits firm tannins but is a little fruit forward at the same time. With hints of dark cherries and blackberry, the wine paired surprisingly well with the dish, probably because of the mushroom blend in the meatballs themselves. A complex food and wine pairing to be sure. I wish I had some more of both right now!
Pam Smith, RDN
Festival Emcee, Nutritionist, Author and Creator of P.S. Flavor! Wholesome Blends
Sunday, October 26, 2014 | 3:00pm