Heather McPherson, Katie Farmand, and Pam Brandon
Sauteed Greek Shrimp and Feta with Orzo
Original Event Date, Saturday, November 8, 2014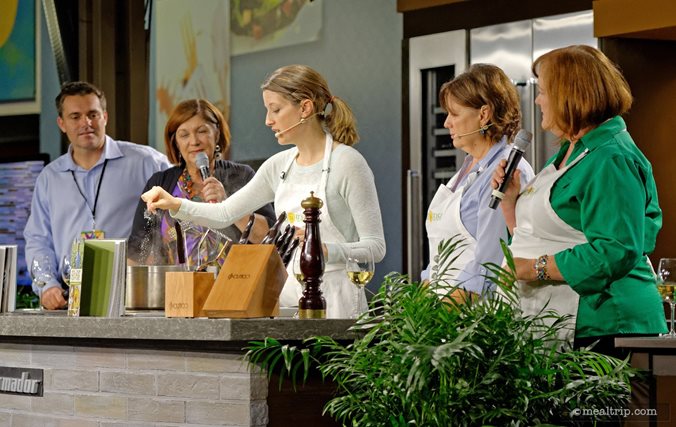 Central Florida authors Pam Brandon, Katie Farmand and Heather McPherson are no strangers to Epcot's Food and Wine Festival or the Flower and Garden Festival Demo programs. Their books "Field to Feast" and "Good Catch" have been the center point of several demos over the years.
For this particular demo late in the 2014 Food & Wine season, they demonstrated how to prepare a very light and almost spring-like Sautéed Greek Shrimp with Feta and Orzo, which is a recipe taken from their "Field to Feast" book.
Heather McPherson, Katie Farmand, and Pam Brandon

Authors of
"Field to Feast"
Saturday, November 8, 2014 | 5:00pm
THE DISH : Sauteed Greek Shrimp and Feta with Orzo
WINE PAIRING : Grgich Hills Estate Chardonnay, Napa Valley, California