Epcot Food & Wine Menu Boards with Prices and Food Photos for 2018
September 3rd, 2018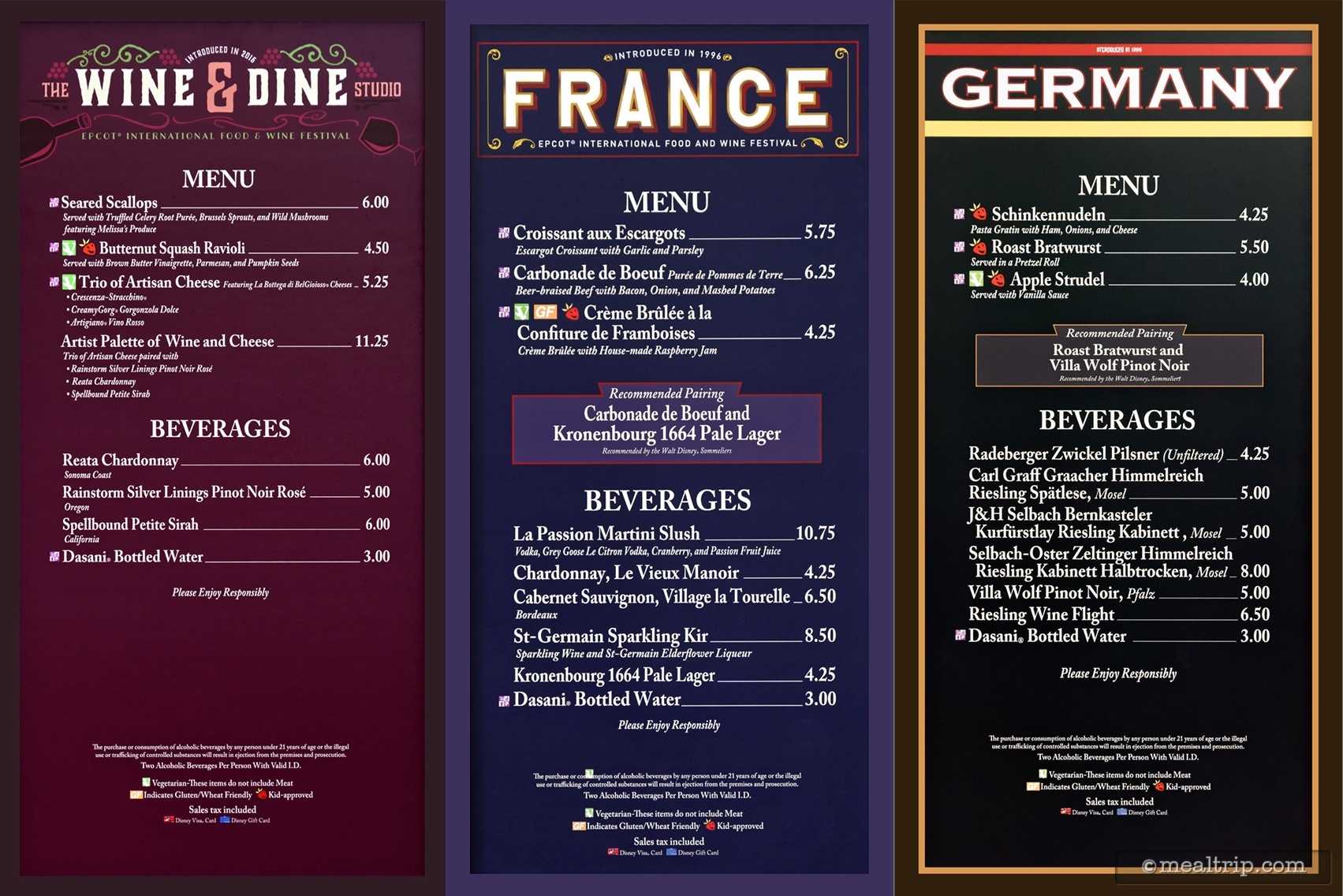 Below are our beautifully squared off, easy to read, menu boards and prices for the 2018 Epcot International Food and Wine Festival's "Global Marketplaces" (aka food booths).
If you happen to be a
Pinterest
user, individual squared off menu boards have been uploaded to our
gallery on Pinterest
. They fit
so
nicely in your phone's display!
Those menu boards can be found here...
Pinterest Menu Boards for Epcot's 2018 Food and Wine Festival
.
I'm going to start on the west side of the park in Future World with the "Light Lab" and "Flavors from Fire" areas, work my way down to World Showcase going through what is now being called the "Culinary Corridor", backtrack a bit and pick up Hawaii, then head west toward Canada, walk all the way around World Showcase, pop over to the Taste Track booth, and end up in the Festival Center (which is back in Future World) at the far east side of the park.