Bier Fest Menu Boards with Prices for 2018
September 7th, 2018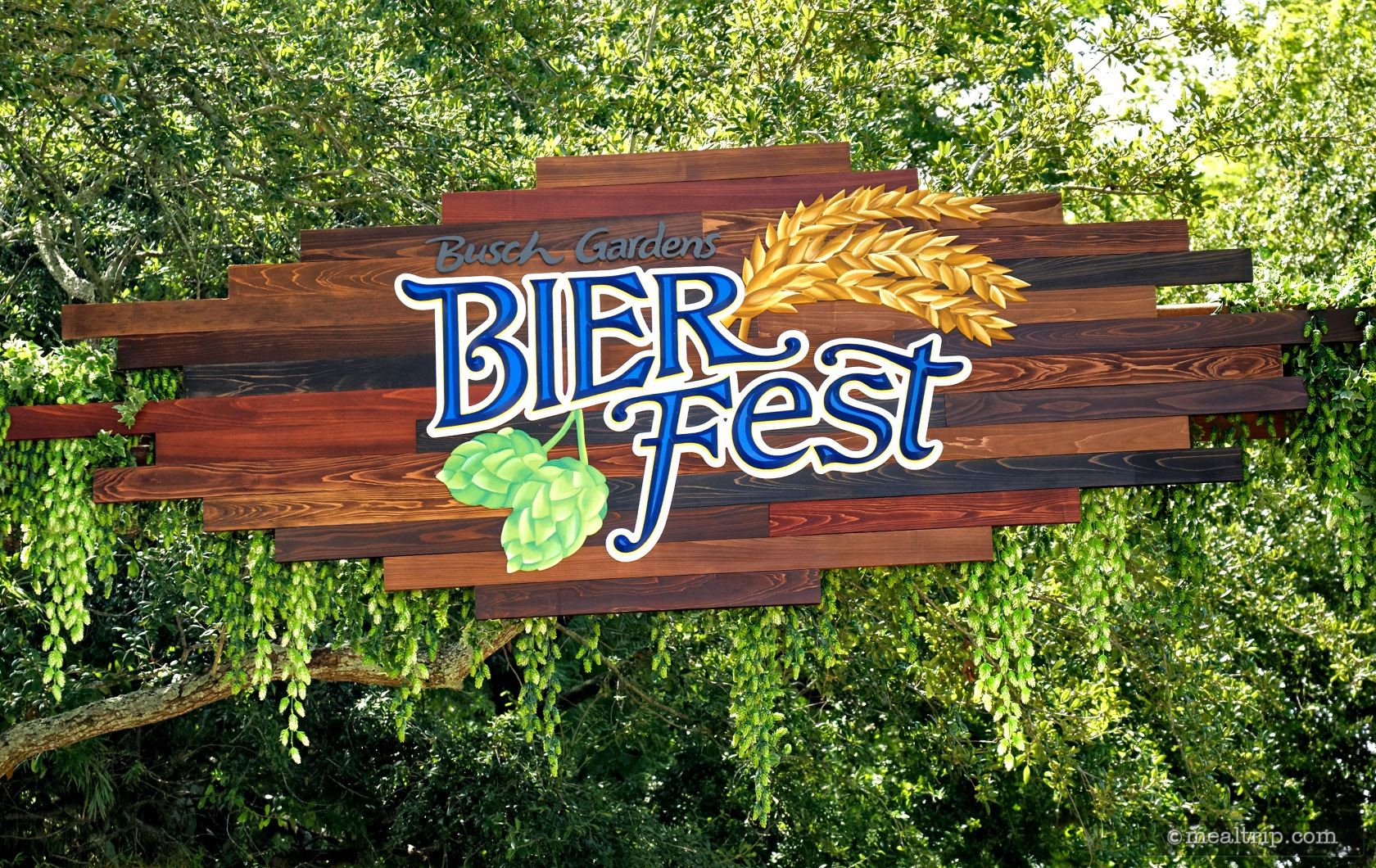 Below are our beautifully squared off, easy to read, menu boards and prices for the 2018 Bier Fest at Busch Gardens. Tampa.
If you happen to be a Pinterest user, individual squared off menu boards have been uploaded to
Busch Gardens board on Pinterest
. They fit so nicely in your phone's display!
That menu board can be found here...
Pinterest Menu Boards for Bier Fest 2018
.
Each of the food and beer samples
can be purchased individually, however the best "deal" (and what seems to be a little more fun) is the purchase of a Sampling Lanyard.
It's a punch-card system where you can pre-purchase food and beer entitlements in a group of 5 or 10. The 10 Sample Lanyard is $49 — which means each food or beer sample is just $4.90.
There are two additional experiences that can be purchased here at the Beir Fest Information and Welcome Kiosk for 2018 — A Wine Tasting and Bourbon Tasting which take place at kiosks located in the middle of the festival area.
If you're looking directly at the Welcome and Information kiosk for Bier Fest 2018, off to your right is a giant "Beer Board" that displays all of the Beers that are available that day. If a particular beer runs out, the board is updated with it's replacement!
The images below include a map of the Bier Fest 2018 area along with each of the menu boards with prices for each of the food and beer booths along the path!
Number 14 (at the very bottom) is the GartenGate dining location, but there was not a green "14" circle on any of their menu boards. That's ok though — they have air conditioning — which makes up for the missing dot number.