Food and Beverage Menu Items for the 2023 Viva La Música at SeaWorld, Orlando
April 28th, 2023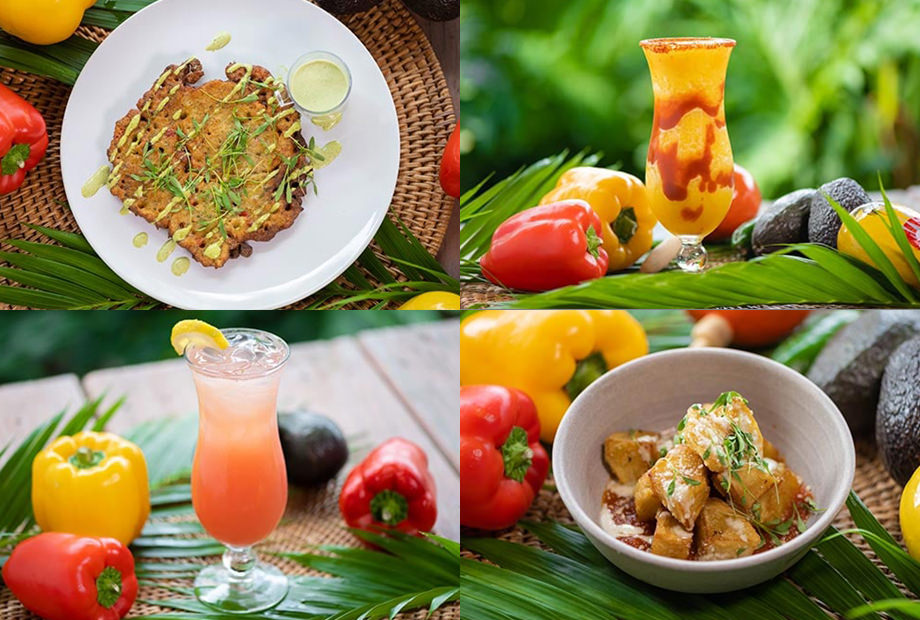 It's almost time for Viva la Música at SeaWorld, Orlando!
The popular mini festival is only four days long this year — May 13, 14, 20, and 21, 2023 (those are all on a Saturday or Sunday), and starts the weekend after the
Seven Seas Food Festival
ends.
The family friendly Latin celebration is rumored to be bigger and better this year with a wide selections of great music, authentic cuisine, crafts and more! It looks like the "food booth" names have changed this year, to represent different regional cuisines — so that's very cool!
There's no "Sampler Lanyard" to try out all the food and beverage options like there is at many of the other SeaWorld festivals. Everything is going to be "out of pocket / retail" priced — so what you see on the menu board, is what each items costs.
It doesn't look like we're going to get a map of where the food booths are this year, but my guess is, all the booths will be located in the usual spots around the big lake-in-the-middle of SeaWorld. If you haven't been to
SeaWorld
in a while grab a general map and head over to the
Seafire Grill
/
Flamecraft Bar
area — there will probably be signs in and around that area that will get you going in the right direction.
Below is a list of the food and beverage items that should be available at this year's festival. Food booths open at noon (12:00pm) on all four festival days.
1 - Puerto Rico
FOOD
Bacalaitos
Deep Fried Cod Fritters, Spicy Aioli, Cilantro
Mofongo
Mofongo De Yuca, Shrimp, Creole Sauce
Yuca Fritters
Fried Yuca, Ajilimojili Sauce
BEVERAGES
Frozen Piña Colada
1954 Pineapple Juice, Coconut Cream, Don Q Rum, Cherry Garnish
Coconut Paradise
Don Q Coconut Rum, Guava, Coconut Water
2 - Venezuela
FOOD
Arepas de Pabellon
Arepa, Sweet Plantain, Carne Mechada, Black Beans, Salsa Tartara
Reina Pepiada
Chicken Avocado, Salsa Tartara
BEVERAGES
Guarapita Rum Punch
Passion Fruit, orange juice, Don Q, Orange Wedge
3 - Peru
FOOD
Papa a la Huancaina
Yukon Gold Potato, Peruvian Cheese Sauce
Ceviche de Rocoto
Mahi, Sweet Potato, Rocot, Lime Juice, Onion, Cilantro
Lomo Saltado
White Rice, Sauteed Beef, Onion, Tomato, Cilantro
BEVERAGES
Pisco Sour
Pisco, lemon, Lime, Simple Syrup
4 - Cuba
FOOD
Ropa Vieja
White Rice, Shredded Beef, Cilantro
Pan con Lechon
Cuban Bread, Slow Roasted Pork, Marinated Onions
BEVERAGES
Mojito
Don Q, Mint, Lime, Mint Leaf
5 - Colombia
FOOD
Mini Bandeja Paisa
White Rice, Beans, Ground Beef, Pork Belly, Sweet Plantain
Pan de Bono
Yuca Cheese Bread, Honey Butter
Arroz con Leche
BEVERAGES
Coco Loco
Coconut Cream, Coconut Water, Tequila, Vodka, Rum, Lime
6 - Beer Garden
BEVERAGES
Modelo Especial
Dos Equis Lager
Corona Extra
Coors Light
Heineken
Sweet Water 420
7 - Salted Rims
BEVERAGES
Mango Margarita
Passion Fruit Margarita
Watermelon Margarita
Jalapeño Margarita
If you want to read and see more about the
Viva La Música Festival event at SeaWorld
,
click here
and check out our
SeaWorld, Orlando Viva La Música page
!