Electric Ocean Concert & Band Schedule for 2022
June 17th, 2022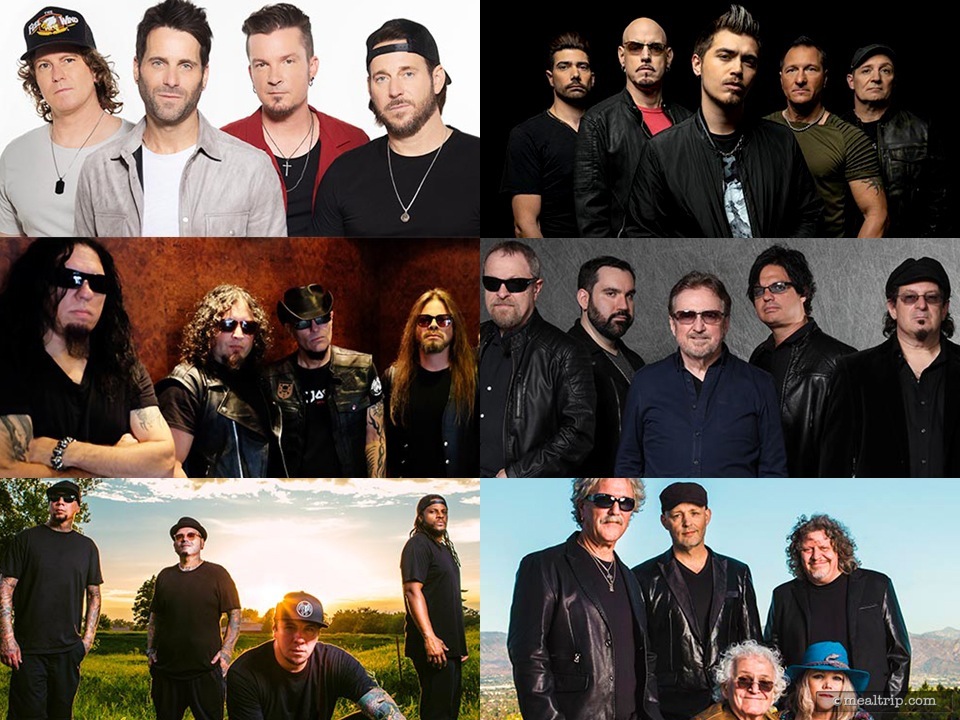 Oh cool ... there's going to be a couple of concerts for
SeaWorld's Electric Ocean
celebration this year! The concert series gets off to a slightly delayed start (because Electric Ocean is going on right now)… but it looks like there's going to be performances on most Saturdays and Sundays starting with Saturday, July 9th, until Sunday, August 7th, 2022.
That end-date is significant because
SeaWorld's Craft Beer Festival
is set to start on August 5th — it looks like Electric Ocean and the
Craft Beer Festival
are going to overlap for about a month. Things are getting busy at SeaWorld this summer!
The concerts are taking place in the (air conditioned) Nautilus Theater, and in most cases start twice a day at 4:00pm and 7:00pm. A full schedule isn't available yet, but I'll keep this page updated as new information is released.
To Be Announced
Saturday, July 9
4:00 p.m. and 7:00 p.m.
Parmalee
Sunday, July 10
4:00 p.m. and 7:00 p.m.
Fuel
Saturday, July 16
4:00 p.m. and 7:00 p.m.
Chase Matthew
Sunday, July 17
4:00 p.m. and 7:00 p.m.
Queensrÿche
Saturday, July 23
4:00 p.m. and 7:00 p.m.
To Be Announced
Sunday, July 24
4:00 p.m. and 7:00 p.m.
To Be Announced
Saturday, July 30
4:00 p.m. and 7:00 p.m.
Blue Öyster Cult
Sunday, July 31
4:00 p.m. and 7:00 p.m.
P.O.D.
Saturday, August 6
4:00 p.m. and 7:00 p.m.
Jefferson Starship
Sunday, August 7
4:00 p.m. and 7:00 p.m.
While general seating is available to park guests at no additional cost, there is one level of "paid reserved seating" available… which is an additional $9.99 or $19.99 depending on which band you want Reserved Seating for. Those seats are closer to the stage (usually front and center), and general admission seating fills in around and behind the reserved seating.
It's best to purchase the paid seating levels online before you go, as some shows will sell out in advance. The official
SeaWorld ticket page
for those can be found here — just scroll down to about the bottom of the page where it reads "
Electric Ocean Concert Reserved Seating
".
If you want to read and see more about the
Electric Ocean event at SeaWorld
, click here and check out our
SeaWorld, Orlando Electric Ocean
page!