Loews Resorts at Universal Orlando
Harbor Nights La Dolce Vita 2021
September 17th, 2021
It's back! Harbor Nights La Dolce Vita
is an amazing one night event over at the Loews Portofino Bay Hotel — that hasn't been around for almost 18 months.
It's taken a loooong pause because of that pesky airborne virus that took over the world — but now that various restaurants, buffets, and large scale foodie events are gradually being planned again — I couldn't be happier to see
Harbor Nights
back on the schedule.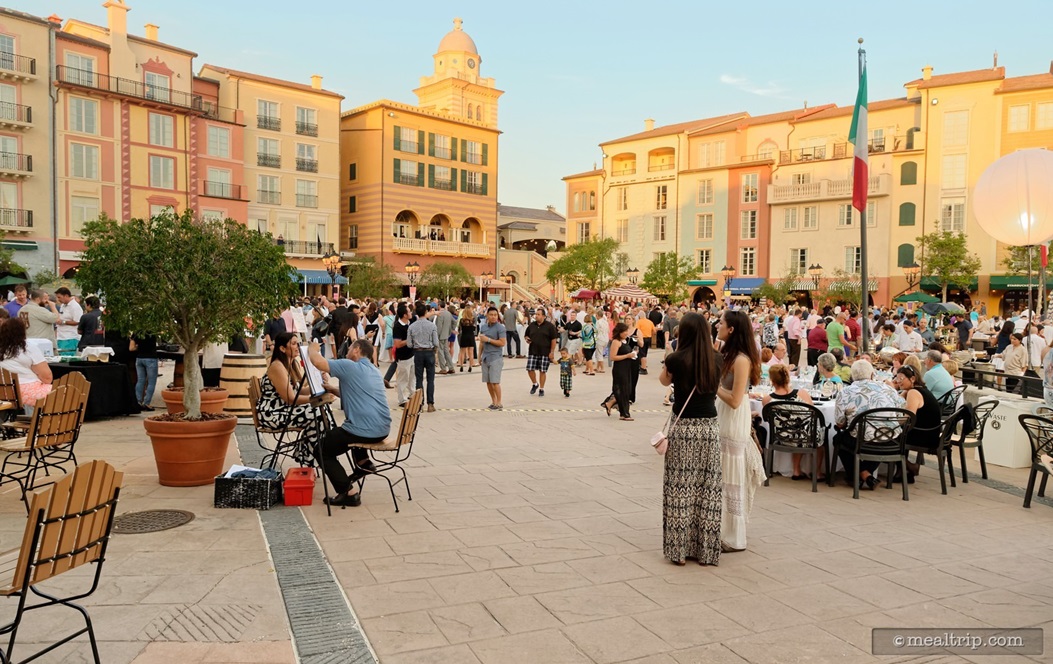 The seasonal event's full name is "Harbor Nights — La Dolce Vita" and will take place on Friday, October 22nd, 2021. (If you miss this one, there's usually another one around the Holiday's called
Holiday Harbor Nights
.)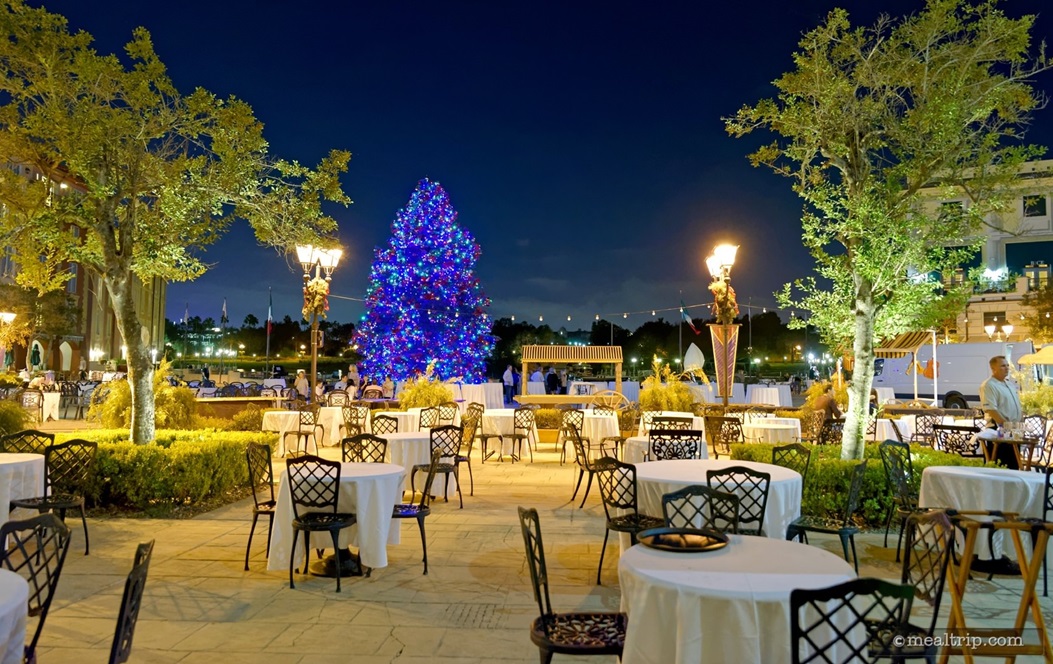 At $69 (per person, plus tax) for a "Standing / Strolling" ticket, it's one of the best "deal" around for a large-scale event. You'll get access to all the live entertainment (there's usually a band and live opera singers on one of the balconies that take turns performing at multiple times throughout the night), and all the food and beverage stations that are located on the main Piazza. You can visit the food and beverage stations as often as you would like over the course of the two and a half hour event!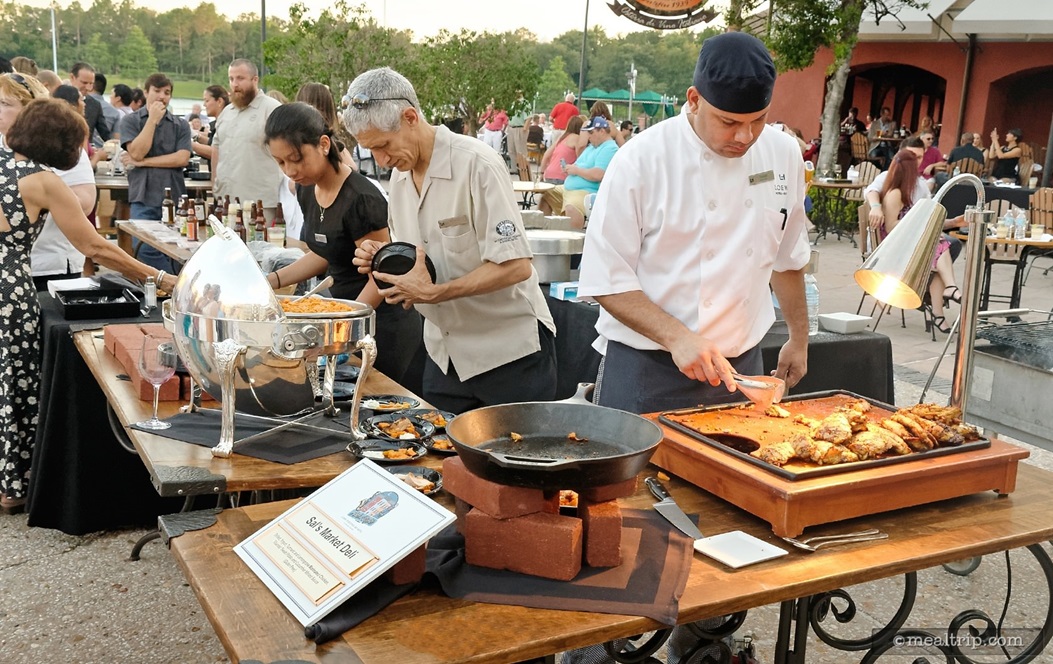 For $99 (per person, plus tax) for a "VIP" ticket — you get everything I mentioned above, plus — a reserved place to sit down for the entire night, and some additional hors d'oeuvres (which have been really great in the past) and an exclusive food and wine station.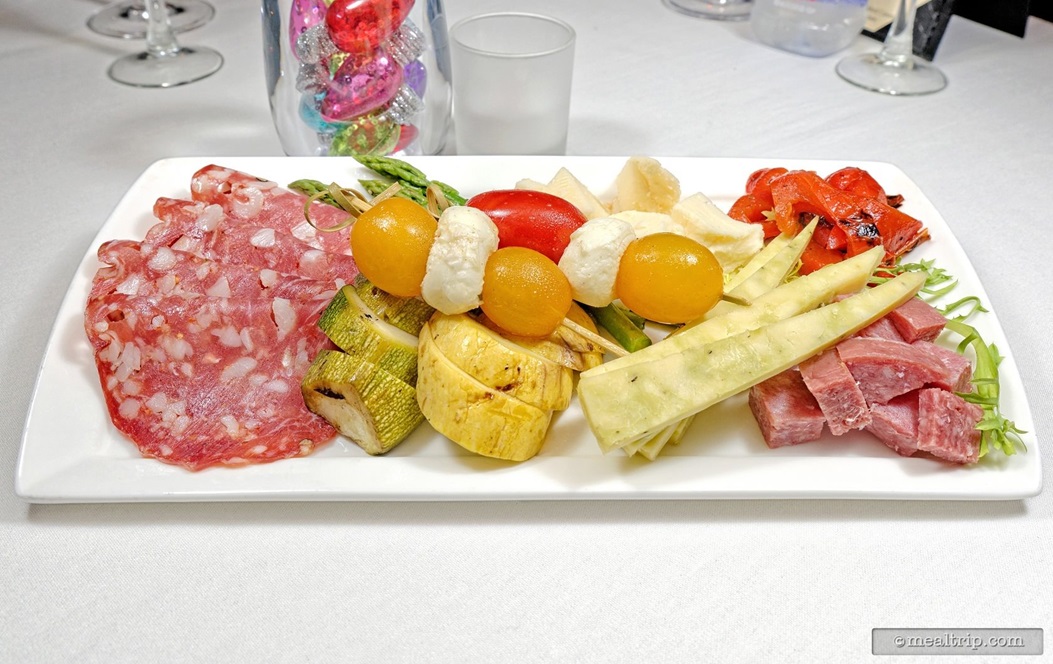 The "exclusive food and wine station" serves the same food that's offered on the main Piazza — but lines can get long, so having a couple of stations dedicated to the VIP guests makes trying out all the food and wines a little easier.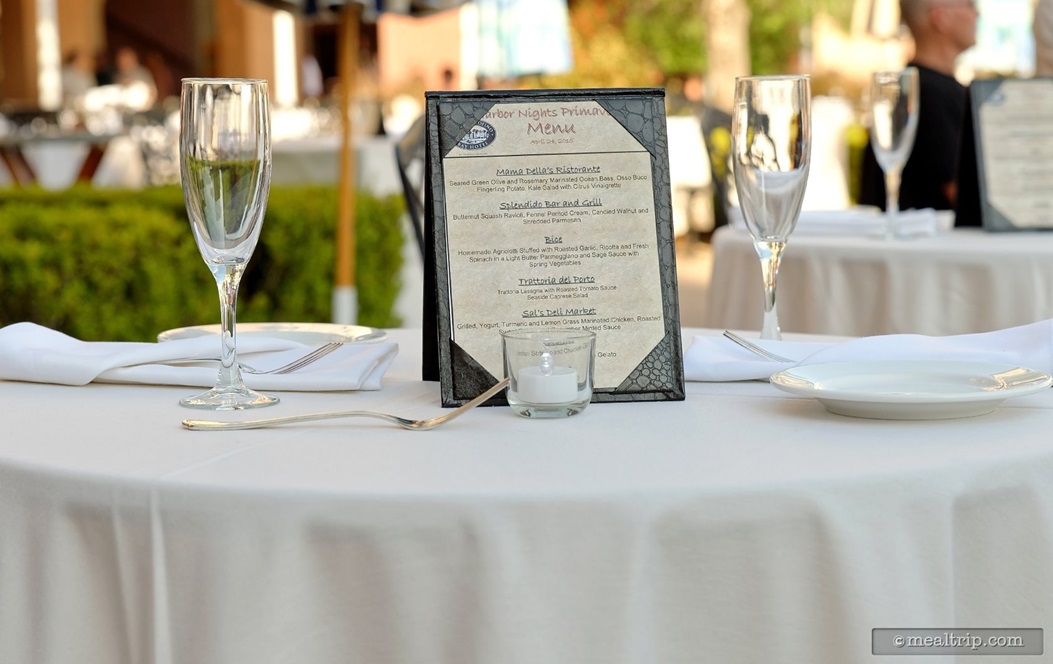 So basically, this is a stroll around to each station event — to try out the food and wine that they are offering — and then move on to the next station. It's all free-roaming so you can go wherever you want. If you find something you really like, you can totally go back for seconds, or thirds, or fourths! The stations are named after some of the restaurants at the Portofino Bay Hotel, so there's the "Mama Dells's Ristorante" station and the "Trattoria del Porto" station, etc.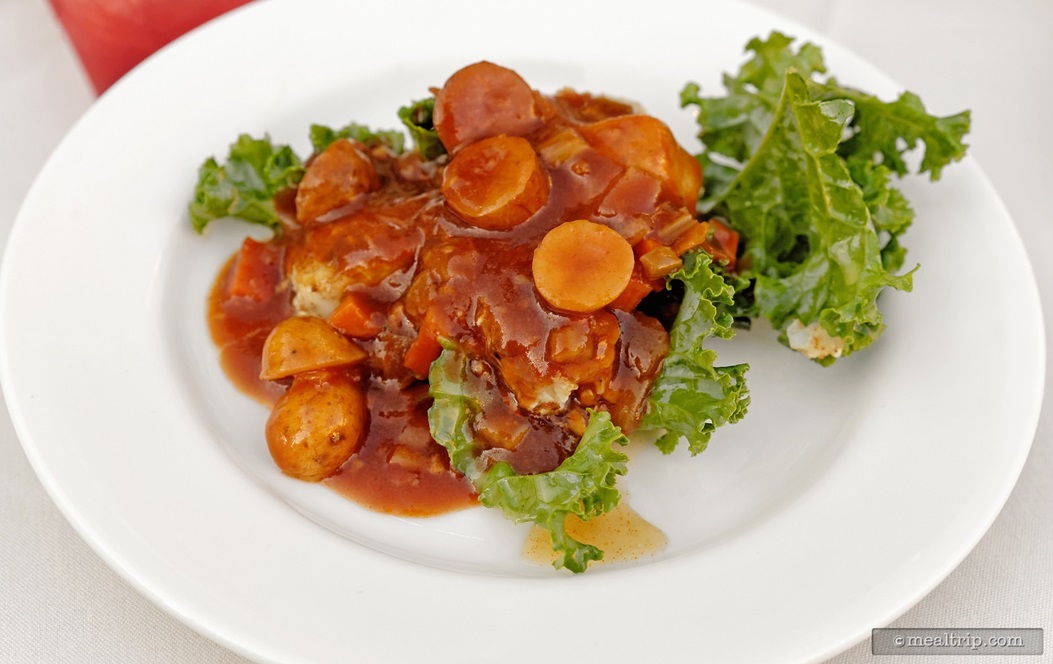 There have been little standing tables set up here and there, but they're only intended for temporary occupation and as a place to put your plate and glass down momentarily, before moving on to the next station. If you like having a place to sit though — the $99 VIP ticket is the way to go.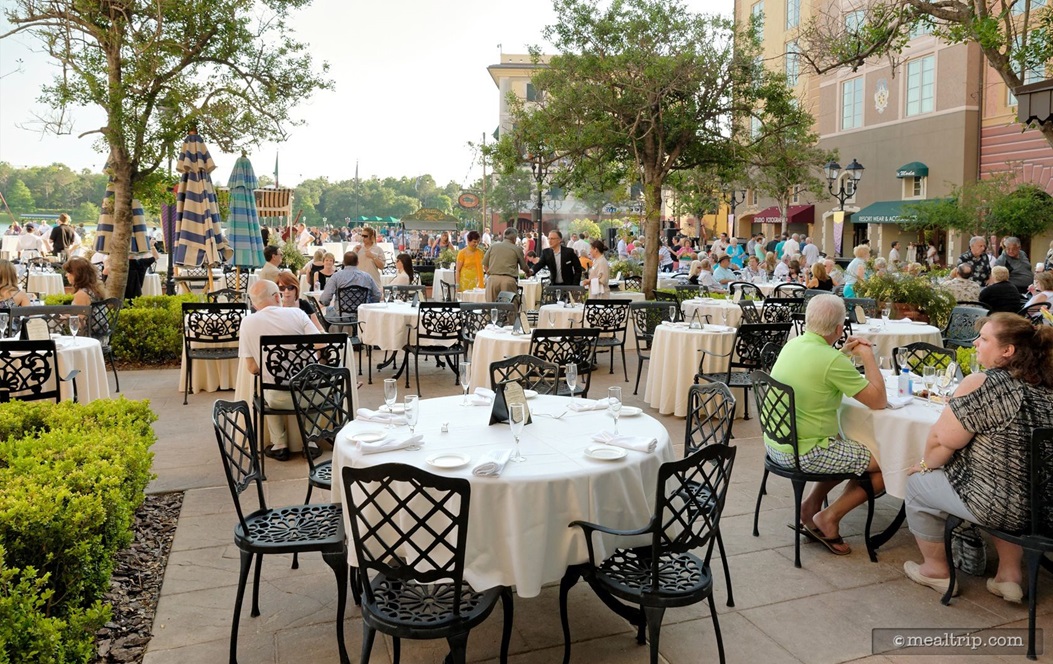 Here's a list of the food stations and wines that will be offered at the
October 22nd, 2021 Harbor Nights
.
Food Stations
Gamberi Genovese
Sauté shrimp in pesto sauce, roasted pepper sauce.
Mama Della's Ristorante
Red Wine Braised Beef
Cheese polenta rustica, pickled heirloom tomato and fresh chives.
Trattoria del Porto
Panino Prosciutto
Napoletano flat sub, prosciutto, artichoke and fresh mozzarella.
Splendido Bar & Grill
Focaccia Pizza
Tomato ragu, cured meats and mozzarella cheese.
Sal's Market Deli
Chicken Cacciatore
Served with rosemary roasted potatoes.
Bice Ristorante
Desserts

Pumpkin Spice Gelato
Gelateria
Triple Chocolate
Gelateria
Apple Spiced Crème Cake
Milk Chocolate Raspberry Panna Cotta
And here's a look at the wine that will be available for the October 22nd, 2021 event...
Sparkling Wines
Roscato Rosso Dolce Gold
Sparkling Red Wine — Italy
Lunetta
Prosecco — Italy
White Wines
Barone Fini
Valdadige Pinot Grigio — Italy
Masi Modello
Bianco — Italy
Terra D'Oro
Chenin Blanc Viognier — California
Susana Balbo
Crios Torrontés — Argentina
La Gordonne
Font Freye Rosé — France
Ziobaffa
Pinot Grigio — Italy
Red Wines
Mezzacorona Dinotte
Red Blend — Italy
Ruffino
Chianti Superiore — Italy
Querceto
Chianti Classico — Italy
Tormaresca
Cabernet Sauvignon — Italy
Nèprica Primitivo — Italy
Fantini
Montepulciano D'Abruzzo — Italy
Sangiovese Terre Di Chieti — Italy
I have posted a couple of reviews with lots of photos from some of the other seasonal Harbor Nights events (they all pretty much follow the same format though, just the food and wine offerings change a bit with the seasons).
Click here to check out the very popular Holiday Harbor Nights event
that usually takes place the day after Thanksgiving to kick-off the holiday season in style!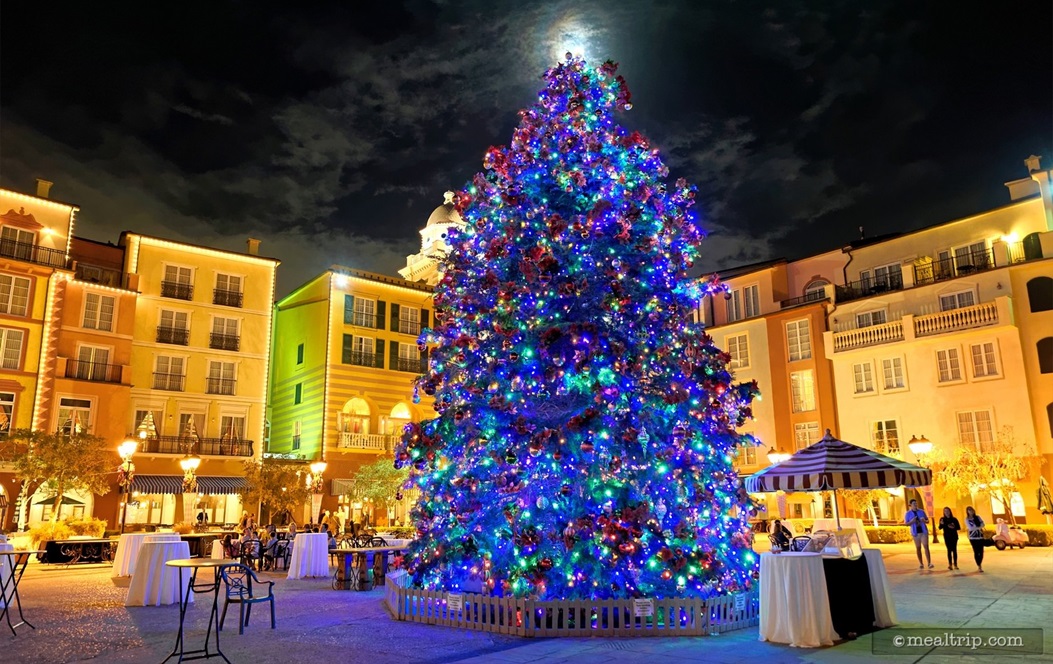 There's also a
Harbor Nights Primavera
event which takes place in late May to mid-April that welcomes in spring —
click here
to read more about that event.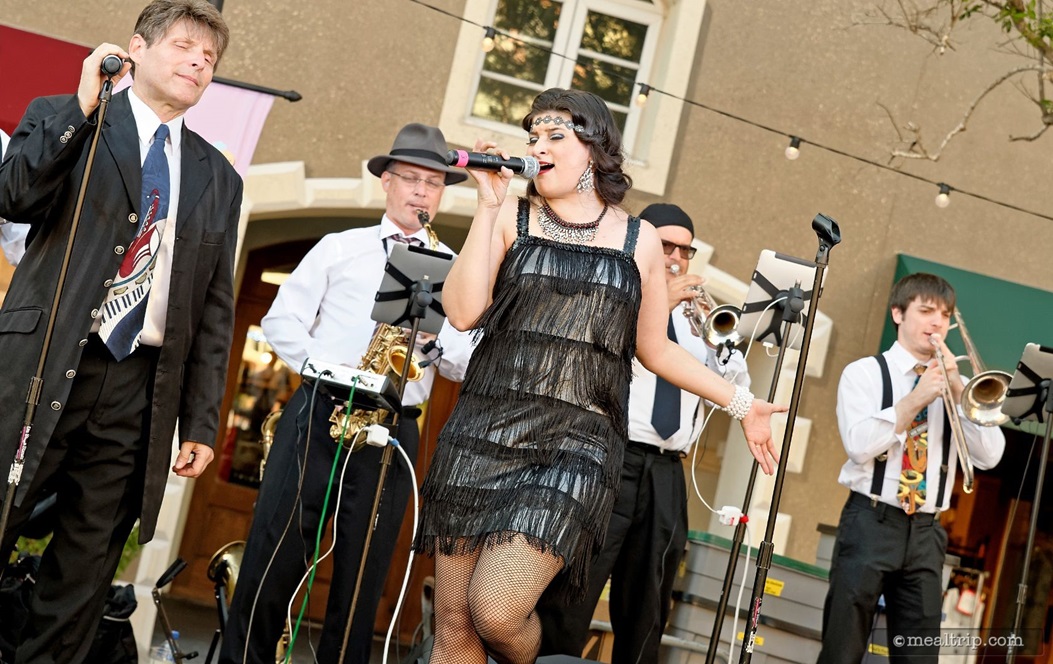 The Harbor Nights events are all outdoors in the main Piazza, but if it really looks stormy, there is an indoor option available, and that has been used a few times in the past!
More information and a direct link to purchase tickets is available directly from the Harbor Nights official event page —
click here to open that in a new window
.