The NEW Monorail Dinner Party is a Real Thing & Happening Soon!
November 29th, 2016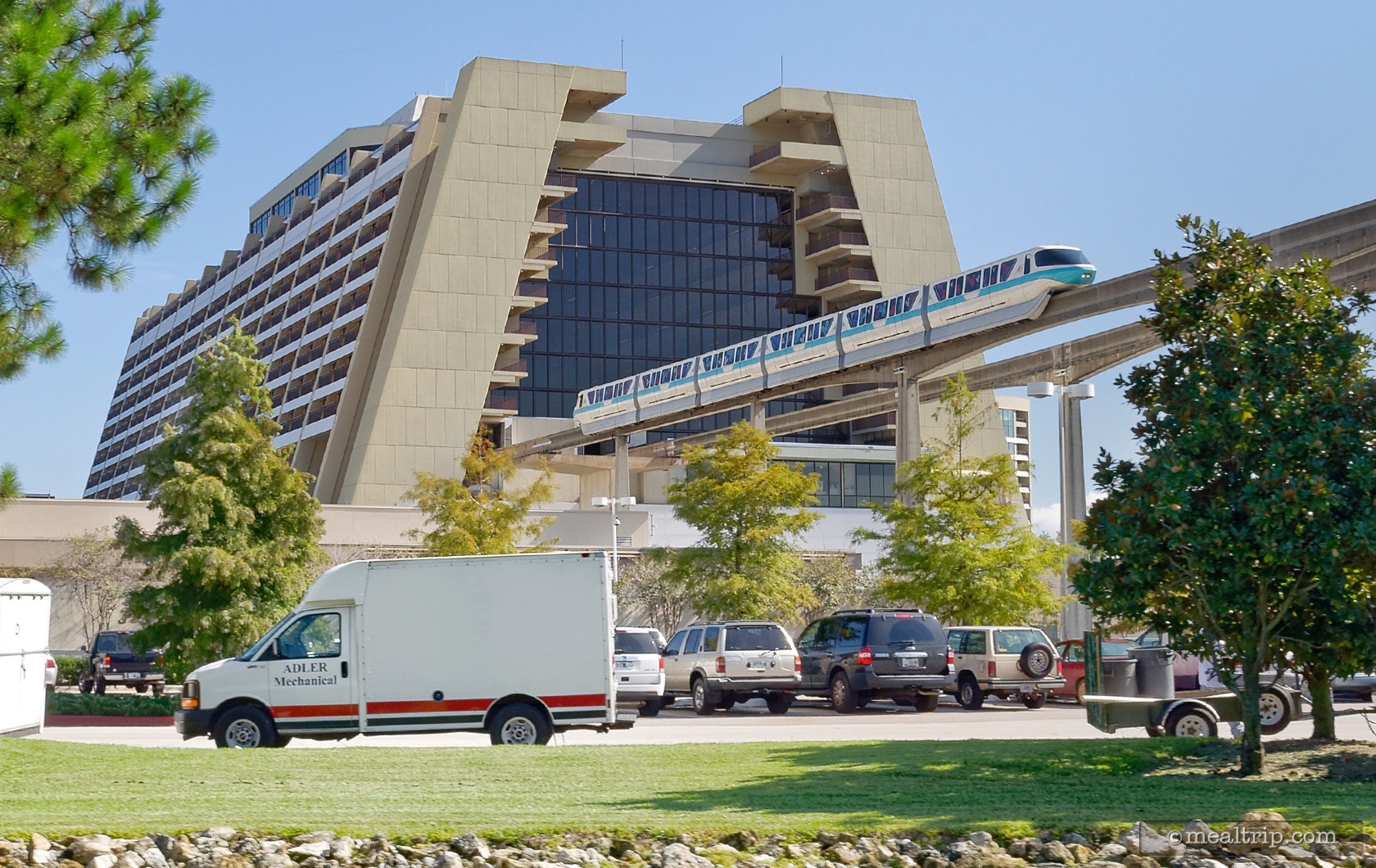 Well, it was bound to happen eventually. We finally have a Monorail Dinner Party… which actually sounds like a much better idea than the Monorail Dessert Party I predicted would happen several years ago.
Beginning on December 2nd, 2016 and continuing through the foreseeable future (or at least on select Tuesday, Friday and Saturday evenings through March 2017) you can take part in the new
"Highway in the Sky Dine Around"
. No, I'm not kidding.
It's a five course, $150 (plus tax) trip around the Seven Seas Lagoon that will stop for sumptuous offerings at the big three Magic Kingdom Resorts. Appetizers and check-in takes place at the
Contemporary's Wave
where a specialty cocktail awaits along with a casual mix and mingle with your fellow diners over appetizers.
Next, you'll board a Monorail (and thankfully not have to get off at the Ticket and Transportation Center for any of the courses), and get off at the
Polynesian Village Resort
. Here, it appears as though you'll get… well… more appetizers and cocktails, but this time, of a more tropical nature.
Soon, you'll be whisked away (via Monorail again, because "Highway in the Sky…" and all of that), to the culinary crown jewel resort, Disney's Grand Floridian. The "main course" portion of the meal will take place in
Citricos
. The menu is said to be from the Chef's "special main course selection".
I have to break in for a little editorial comment here… obviously there's never going to be a published menu for all of this. I'm sure the offerings will be very similar from night to night, but until we've gotten past several of the events and specific information starts getting out, there's no way to tell what exactly is going to be on the menu. I hope… beyond hope and reason, (because I tend to be a little pessimistic about these things)… that this will all be executed at the high culinary level that's we've come to expect from all of the restaurants on this futuristic whistle stop tour of resorts.
Before leaving the Grand Floridian, guests will be escorted from Citricos to the well appointed (and for the time being, very gingerbready) main lobby where "course four" takes place. Champagne and a selection of artisanal cheeses are on offer.
The final Monorail trip takes guests back to the
Contemporary Resort
for course number five, an indulgent assortment of desserts, cordials and coffee on a private patio. The final course naturally takes place just before and during the "Wishes" fireworks over Cinderella Castle, so everyone should have a great view to cap off the night's event.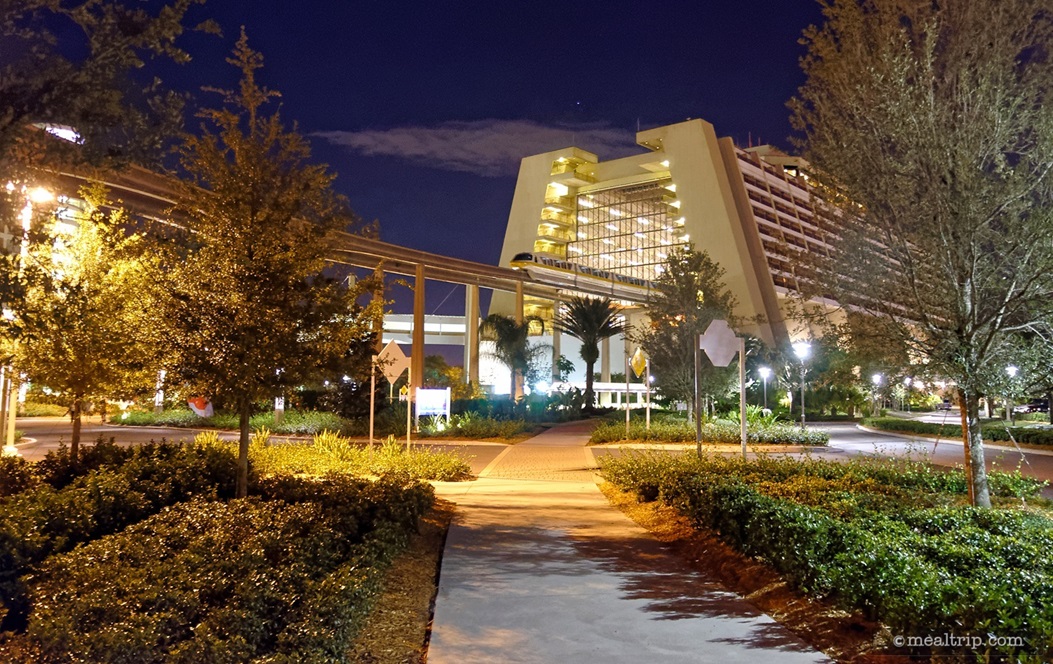 The Highway in the Sky Dine Around event ends at the Contemporary, just in time for "Wishes" and an indulgent assortment of desserts, cordials and coffee on a private patio.
Okay, back to the editorial… it was either this, or the "Parking Lot Fireworks Tailgate Dessert Party"…. and just between you and me… I think they've made a good call with this one. A plain old "normal" five course dinner at Citricos is going to set you back at least $150, so if the culinary is executed extremely well… this will actually end up being a "good deal" in addition to sounding like a whole lot of fun.
Personally, I can't wait to see what all is involved. Booking should be available later today (11/29) but as many of you know, it sometimes takes the reservation phone cast and the website booking page time to catch up with newly released information.
For complete official details on this great new dining event, visit the official Disney site….
Click Here
. Reservations are HIGHLY recommended.
UPDATE
: We went on the first night of the new Highway in the Sky Dine Around event.
Click Here to read our review
. We also have more than 70 images in our
photo gallery page for the Highway in the Sky Dine Around event
.
As always… Happy Mealtripping!!!