The Name Change Game Sweeps Over Animal Kingdom Kiosks
December 15th, 2015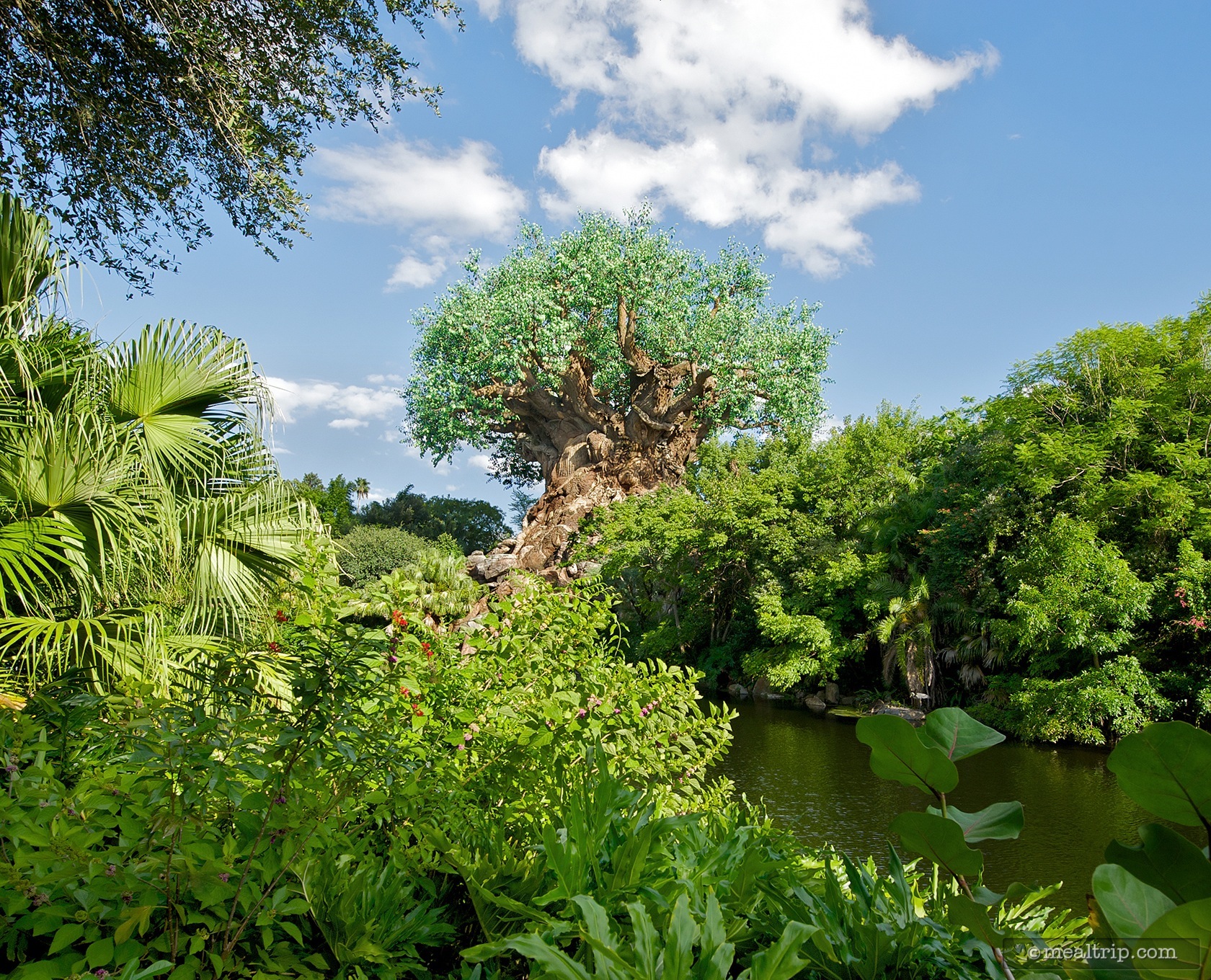 Not too long ago we tried a great Lobster Mac and Cheese at a very oddly named "Beastly Kiosk" somewhere in Animal Kingdom. These one or two item kiosks reminded me a bit of Epcot's Food and Wine Festival, in that you could walk around the park and sample various semi-ethinic cuisines. I also made a few remarks about the future of these locations not being certain because Animal Kingdom is going through some growing pains, and that we would just have to wait and see if these kiosks would remain after the dust settled.
Seemingly overnight, there have been no less than five name changes to these kiosks, but no major changes to the booths themselves (or the food and beverages they serve). The IT department has also updated many of the online and digital maps to reflect these changes, and so one would expect to see the changes on the printed maps soon as well. (They do still have printed maps somewhere, right?)
These changes can only mean one of two things. One, they could be trying to erase all memory of your food experiences by cleverly changing the booth names, and hoping you don't realize that you're eating at the same place. Because none of these locations every really served "bad" food (in fact, quite the opposite), I don't think that's the case.
Instead, I hope that it means these kiosks are here to stay and will soon be easier to locate. Strolling around Animal Kingdom and sampling the various foods and beverages that are begin offered can be a fun "adult" way to enjoy Animal Kingdom. In order for my idea of a "year round ethnic food festival" to be a reality though… seating… needs to be addressed.
Have you even really looked at the guests at Animal Kingdom? I have… and you know what... 80% of them look like they would rather be sitting down somewhere (the other 20% are already sitting down). If you have decided to try an "adult beverage" at one of these kiosks along with a single food item, Disney wants you to part with $20. If you're just going with a soda, you're close to $15, and food alone… $10. A typical family of four could drop $50-$60 at a kiosk, and still have no place to go, other than on top of a garbage can or the cold hard ground.
It is an issue. I know it's not just me because most of these items require a fork and a way to hold the dish. My Lobster Mac & Cheese from the kiosk formerly known as "Beastly Kiosk" for example… with the item in one hand (along with a paper receipt) , I would also have a fork, a beer, and my camera bag (and let's just hope a text doesn't come in because you don't want to know where the smart phone is right now)... there are simply not enough appendages coming out of my body to hang and hold all of that stuff.
Alas, maybe it will get better… maybe it won't. At least it looks like the multitude of small food booths are here to stay… for a little while longer anyway. Here's a list of what has been changed….
• Beastly Kiosk … is now "
Eight Spoon Cafe
"
• Odd Window to the right of Flame Tree BBQ … is now "
Isle of Java
"
• Nameless glazed nut and beer kiosk across from Tusker House … is now "
Mahindi
"
• Garden's Kiosk … is now "
The Smiling Crocodile
"
• Special Diet and Allergies Kiosk … is now "
Terra Treats
"
• Upcountry Beverages … is now "
Warung Outpost
"
… and as far as we can tell, the names of "
Bradley Falls
" and "
Mr. Kamal's
" kiosks have remained unchanged.
I will be cautiously updating the Mealtrip.com database over the next few days to reflect these changes. Happy Mealtripping!!!