NEW Symphony in the Stars : A Galactic Spectacular Dessert Party
December 3rd, 2015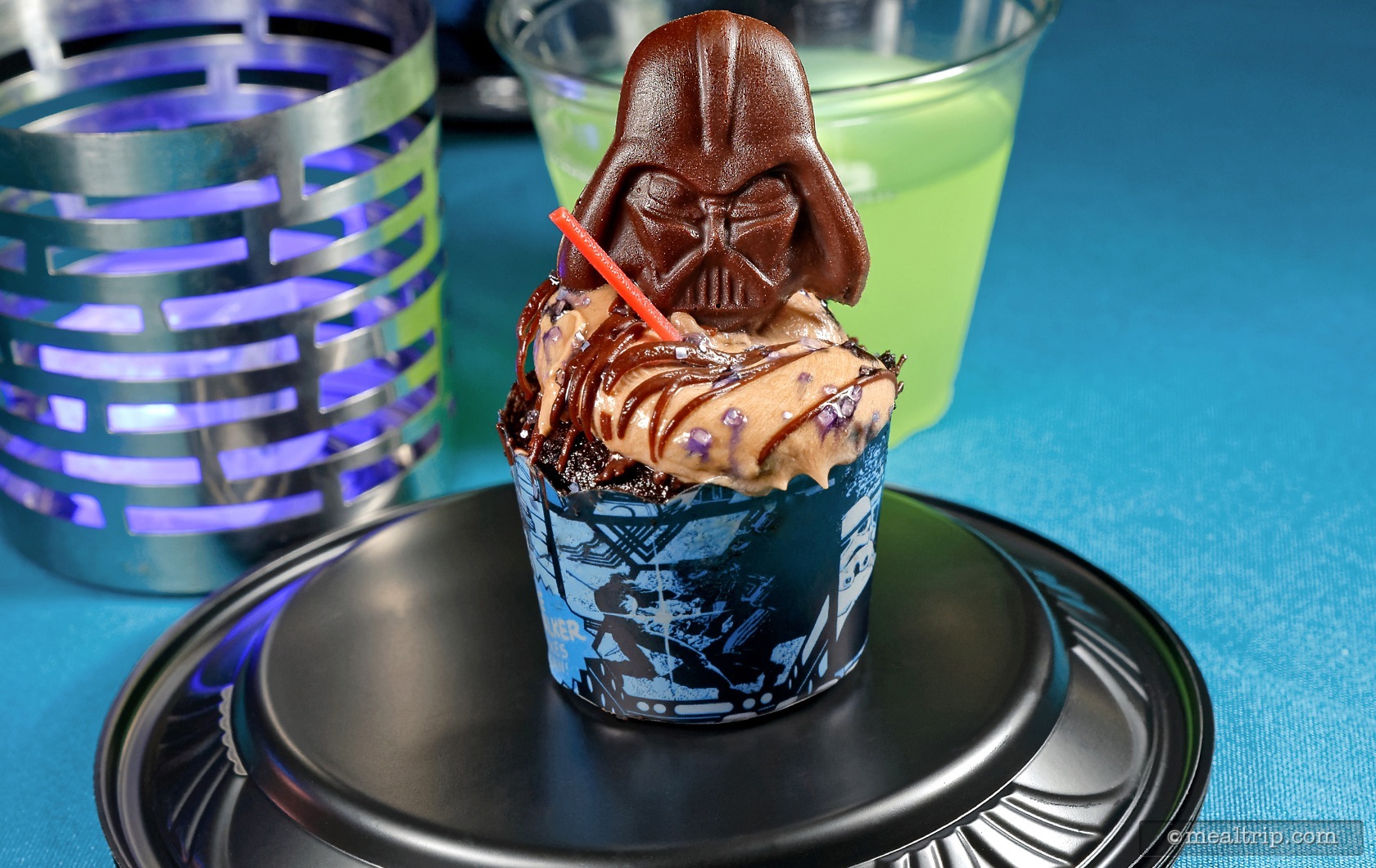 We have just received word that a new Star Wars themed dessert party named the
"Symphony in the Stars: A Galactic Spectacular Dessert Party"
is set to debut at Hollywood Studios beginning January 5th, 2016 and running on select evenings until March 19th, 2016. (Please check with Disney's online booking page for specific dates and times.)
The event is set to take place in the "Center Stage" area which is between Min and Bill's Dockside Diner and, well… the "center stage". Firework location permits have recently been applied for (and we can only assume that it's for this event), so we should see a more centered display, all the way down Hollywood Boulevard. It's too soon to tell if the view of the fireworks will improve from this familiar dessert party location. The "center stage" itself is shaping up to be a bit less high, so this might turn out to be an even better viewing experience.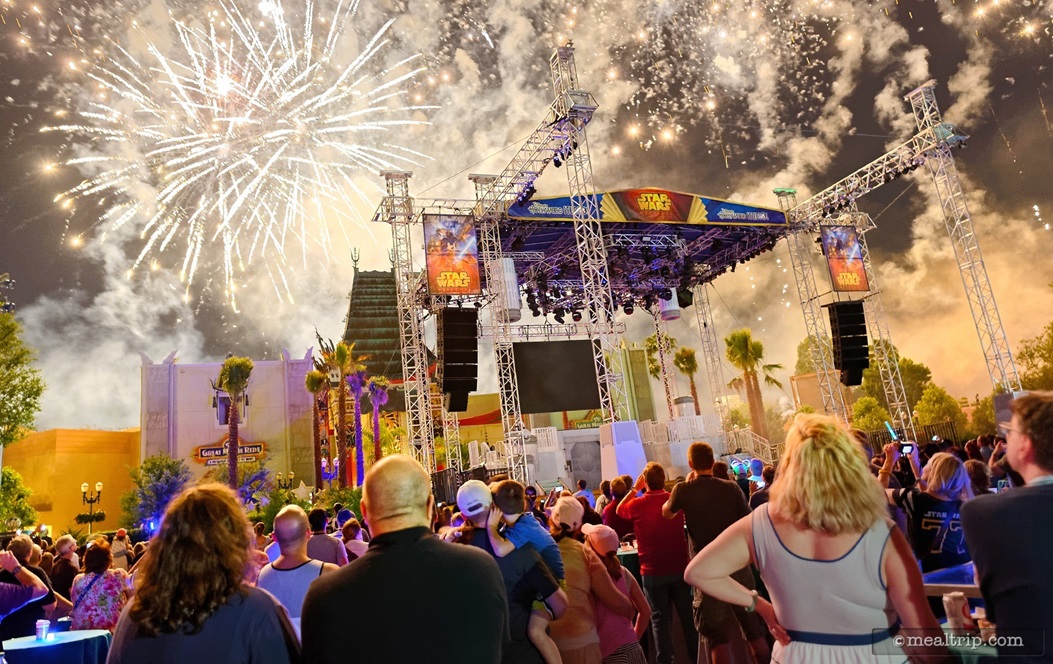 The view of the fireworks from inside the dessert party area was partially obstructed by the stage during 2015's "Feel the Force Star Wars Dessert Party". That stage, is now much lower.
As the case is with most Hollywood Studios Dessert Parties, alcoholic beverage options will be available for adults and juice-only based versions will be available for the younglings.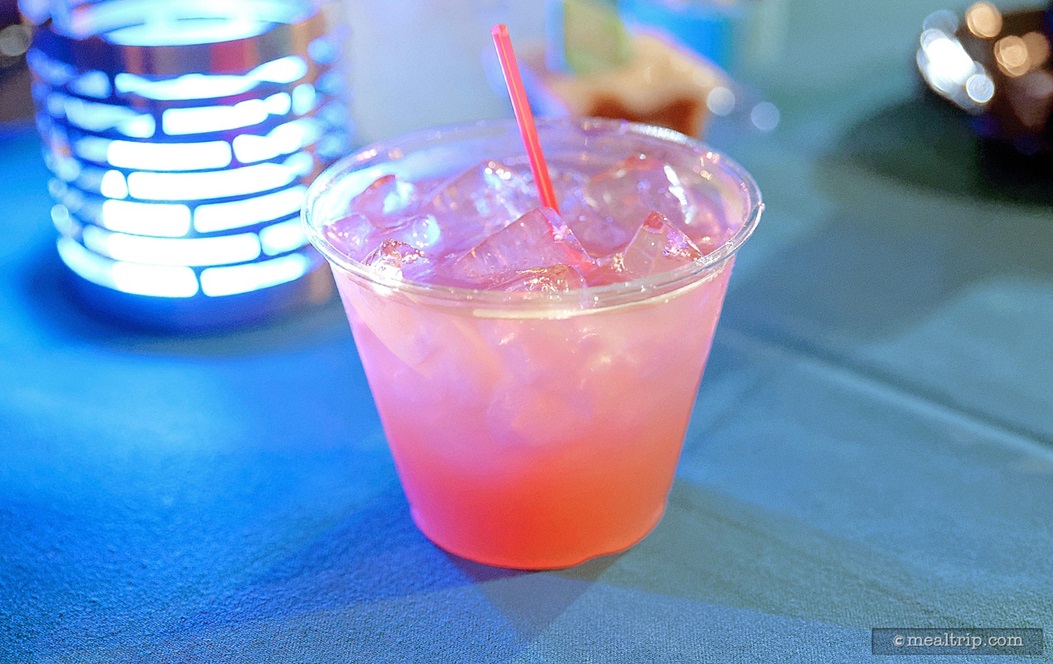 A very pink "The Force" is typical of the adult beverages available at the Star Wars themed dessert parties. This cocktail is made with pomegranate lemonade and bourbon.
Many have asked how the adult beverages work at these parties... basically, it's like an "open bar cart" that only has two or three alcoholic-based options. You tell the bartender what you want, they make it, and hand it to you… there's no additional cost involved.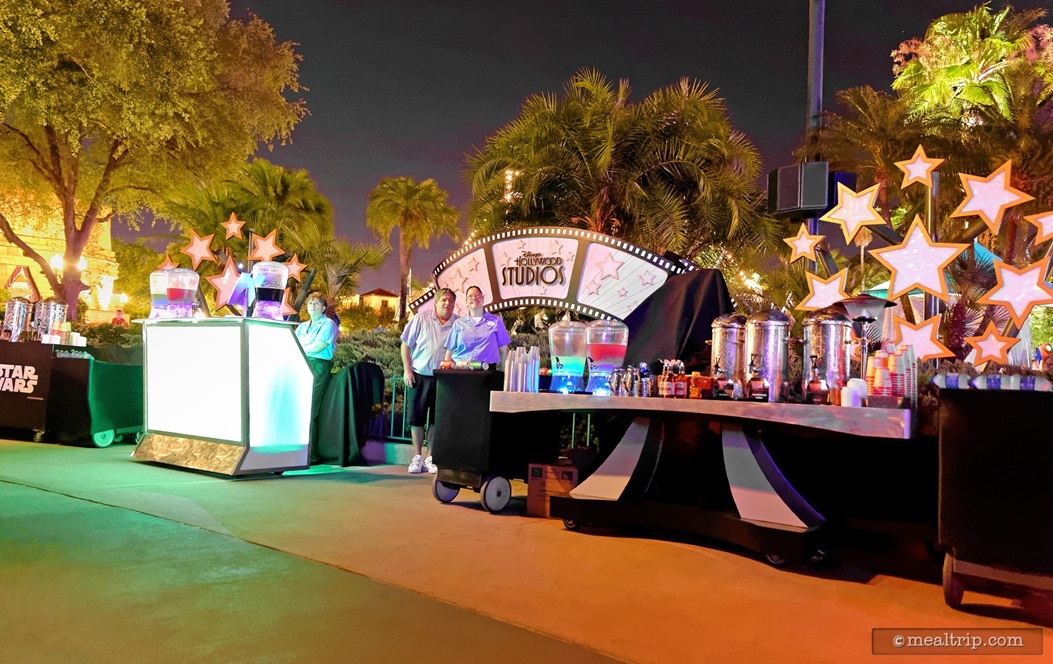 The "adult beverage station" is on the left and a coffee, tea, and juice table are on the right at the 2015 Star Wars Dessert Party.
The "adult beverage cart" stays open for the duration of the dessert party, or until the fireworks begin, whichever comes first.
There will also be a dessert buffet table or two (or four, or six, depending on the turnout, these things do tend to scale a bit), chocked full of Star Wars themed desserts, and while there are no doubt going to be some changes here and there (because the pastry chefs at Hollywood Studios are not droids), we expect the desserts to be very similar to those served at last year's "
Star Wars - Feel the Force Premium Package Dessert Party
".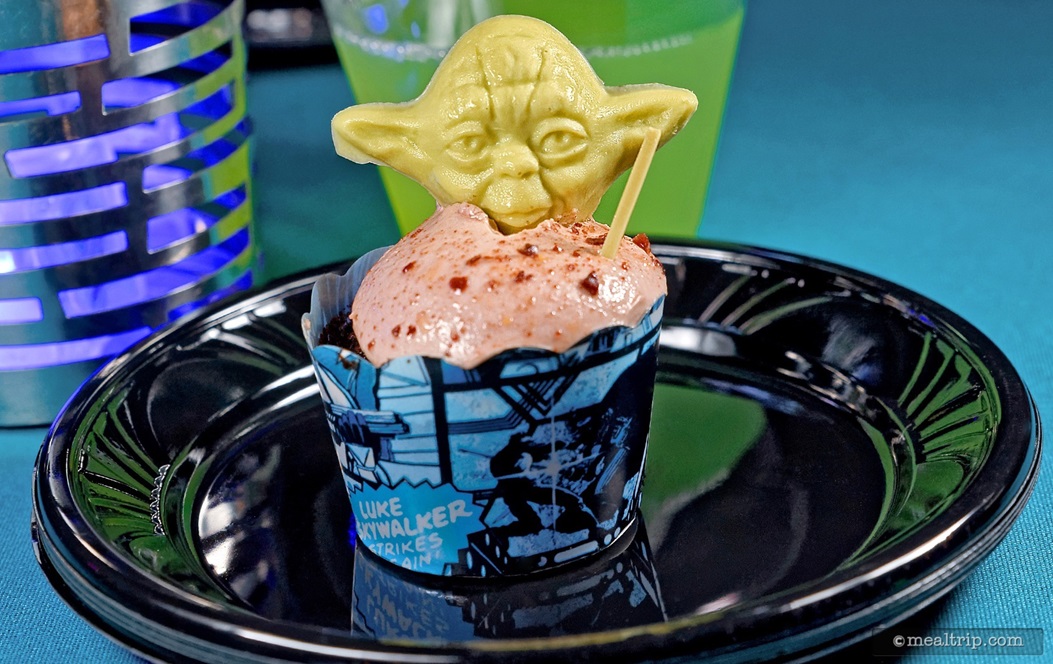 A Hazelnut Buttercream Yoda Cupcake with a matching tiny lightsaber.
To check out some of those offerings,
click here
, and scroll down to the bottom of the page for the dessert photos.
Although not well known, Darth Vader's lesser known cousin "Vinny Vader" is somewhat smaller, but equally as ambitious. The pastry chefs at Hollywood Studios did an excellent job of capturing his likeness in dessert form.
Also similar to previous year's Star Wars themed dessert parties, there will be no seating. Shared standing tables are usually dotted around the area, with a few lower tables to accommodate Wheelchairs and ECVs.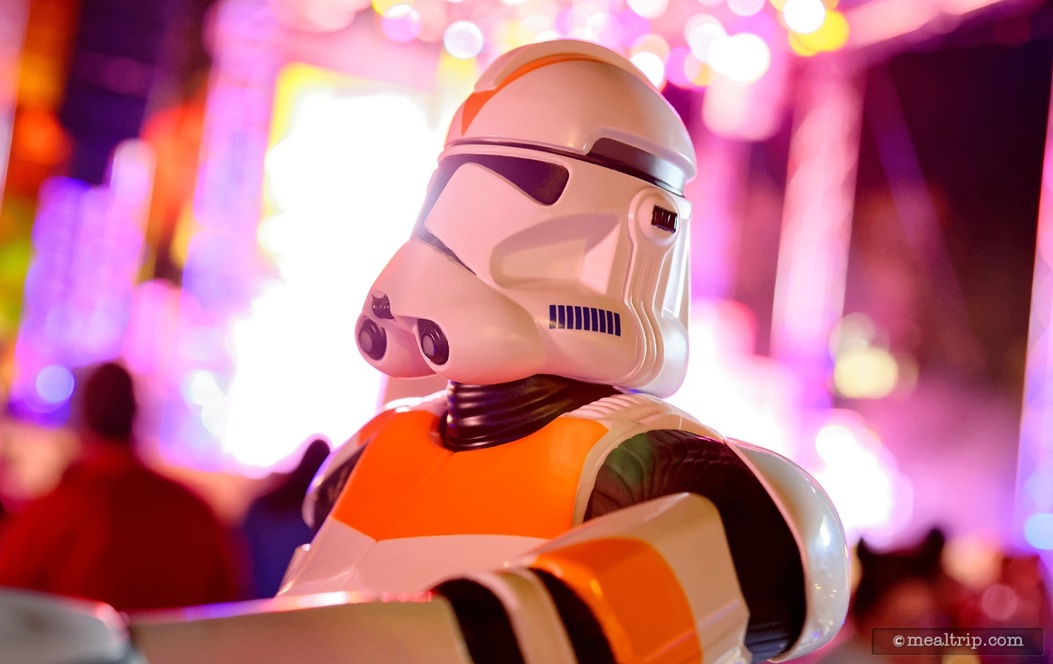 Three-foot tall Stormtrooper models guarded the desserts and acted as buffet table centerpieces at previous Star Wars Dessert Parties.
While previous year's events had included premium Star Wars parade viewing locations along with an ice cream, popcorn, and soda party of sorts in the morning… the new "Symphony in the Stars" Dessert Party does not include those things… mostly because the morning parade has been removed from the schedule. The cost of the new Star Wars Dessert Party however, has not decreased (but on the bright side, it hasn't increased either) and is $69 per adult and $39 for children ages 3 to 9; tax and gratuity are included.
You will however, receive a handy dandy souvenir stein featuring Chewbacca… so there's that!
As always, advanced reservations are highly recommended as all things Star Wars plus all things Disney will equal a very, very popular event.