2019 Eat to the Beat Concert Schedule
May 8th, 2019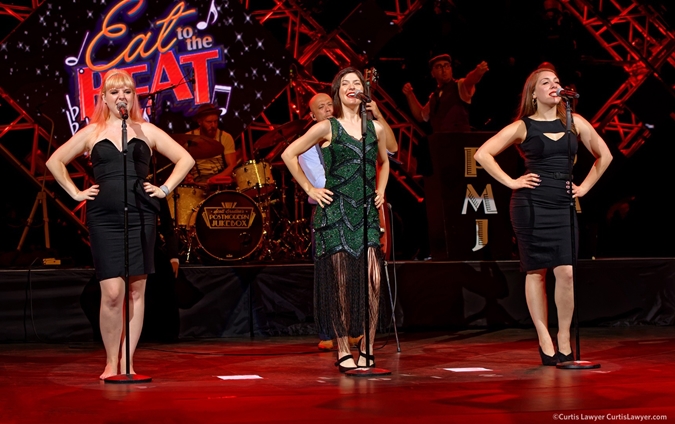 The Eat to the Beat concert series features three nightly performances from popular bands at the American Garden Theater which is located in the American Pavilion at the back of Epcot. While the concerts are free with your admission to Epcot, you can also purchase an "Eat to the Beat" Concert Dining Package, which includes a sit down meal at a pre-determined restaurant and a guaranteed seat for one of the concerts. (Entertainment subject to change without notice.)
There are brand new showtimes for the Eat to the Beat concert series in 2019!
Showtimes – Fridays and Saturdays : 6:30 PM, 7:45 PM and 9:00 PM
Showtimes – Sunday through Thursday: 5:30 PM, 6:45 PM and 8:00 PM
Don't know who some of these band are? Click on any of the information below to view one of that band or artist's videos on YouTube. (We've made every attempt to link to the "official" video upload for each group, in some cases though, it's not entirely clear. I've done my best.)
TBD


November 12 through 14


frequently perform "TBD"