SeaWorld Orlando's Ignite Fireworks Private Viewing Happy Hour Menu and Event Info
June 10th, 2023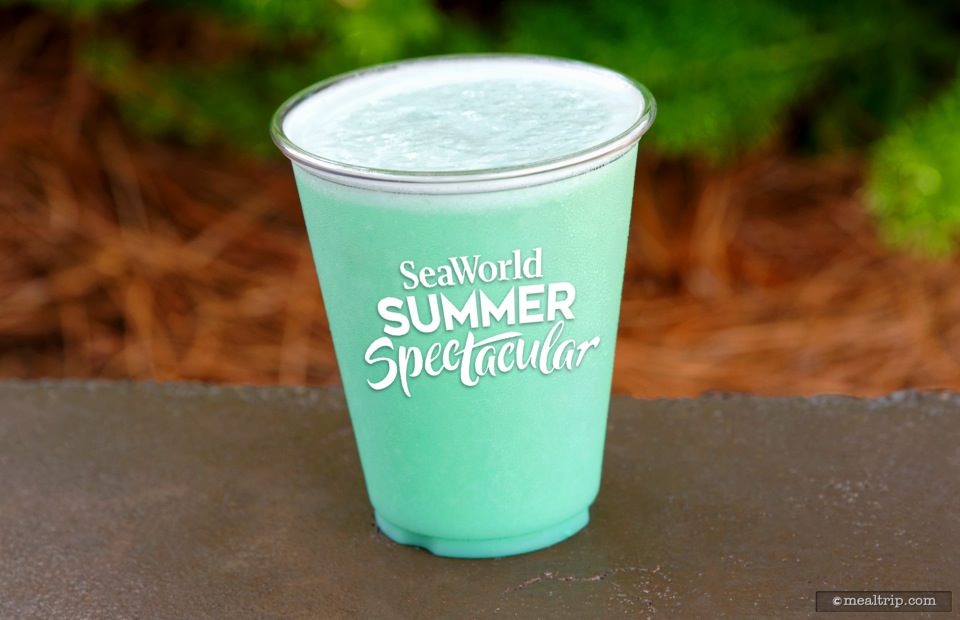 It's back for a second year! SeaWorld's all-inclusive Private Viewing Happy Hour
is available on Saturday nights from now until September 2nd, 2023 (and on Tuesday, July 4th, 2023). The event features specialty cocktails and Mediterranean inspired food along with a dedicated spot to watch the fireworks from the Lakeside Grill's waterfront patio.
The event starts at 9:00pm and guests are encouraged to arrive 15 minutes prior to the reservation time… the fireworks are at 10:00pm. (Except for July 4th, 2023 … the event starts at 10:00pm and the fireworks are at 11:00pm).
The price did go up five bucks from last year, but since everything else in the world has also gone up — it doesn't seem terribly out of line now. Tickets start at $84.99 for adults (plus tax, brings that to $90.51) and $34.99 for children ages 3-9 (plus tax, brings that to $37.26). However — no matter what ticket you get, only adults 21 and over are permitted to consume alcohol.
The event is "all-inclusive" so once you buy your ticket, no additional money is required… (tipping, etc.). The food and beverage samples are all you care to enjoy for the "happy hour" — which is literally one hour before the fireworks start. Once the fireworks start, no more food or beverage will be available.
Let's check out what's on this year's menu...
Food
Toasted Cuban Sliders
Boom-Boom Beer-Battered Shrimp
Crispy Pork Dumpling
Grilled Chicken Skewers
Assorted Cupcakes
Beverage
Pipeline
Bacardi Rum, Tito's Vodka, Hendricks Gin, Orange Juice, Peach Schnapps, Pineapple Juice, Grenadine
Kraken
Tito's Vodka, Midori, Green Apple, Pineapple Juice
Ice Breaker
Spiced Rum, Passion Fruit, Lemonade, Sprite
Mako
Milagros Tequila, Lime Sour, Blueberry, Pineapple
Assorted Draft Beer Selection
This limited time event happens on every Saturday beginning May 27th through September 2nd from 9pm-10pm. Check-in begins at 8:45pm. This Happy Hour experience will also be available on July 4th, 2023 from 10pm-11pm, with check-in beginning at 9:45pm. Guest must be 21+ to purchase or consume alcohol.
For more information and to purchase tickets to this event, please visit the
SeaWorld Office Website
(
click here
) — the
"SeaWorld Orlando Ignite Fireworks Private Viewing Happy Hour"
information should be right under the first paragraph.