Viva La Musica at SeaWorld - Concert Series List and Schedule for 2022
May 10th, 2022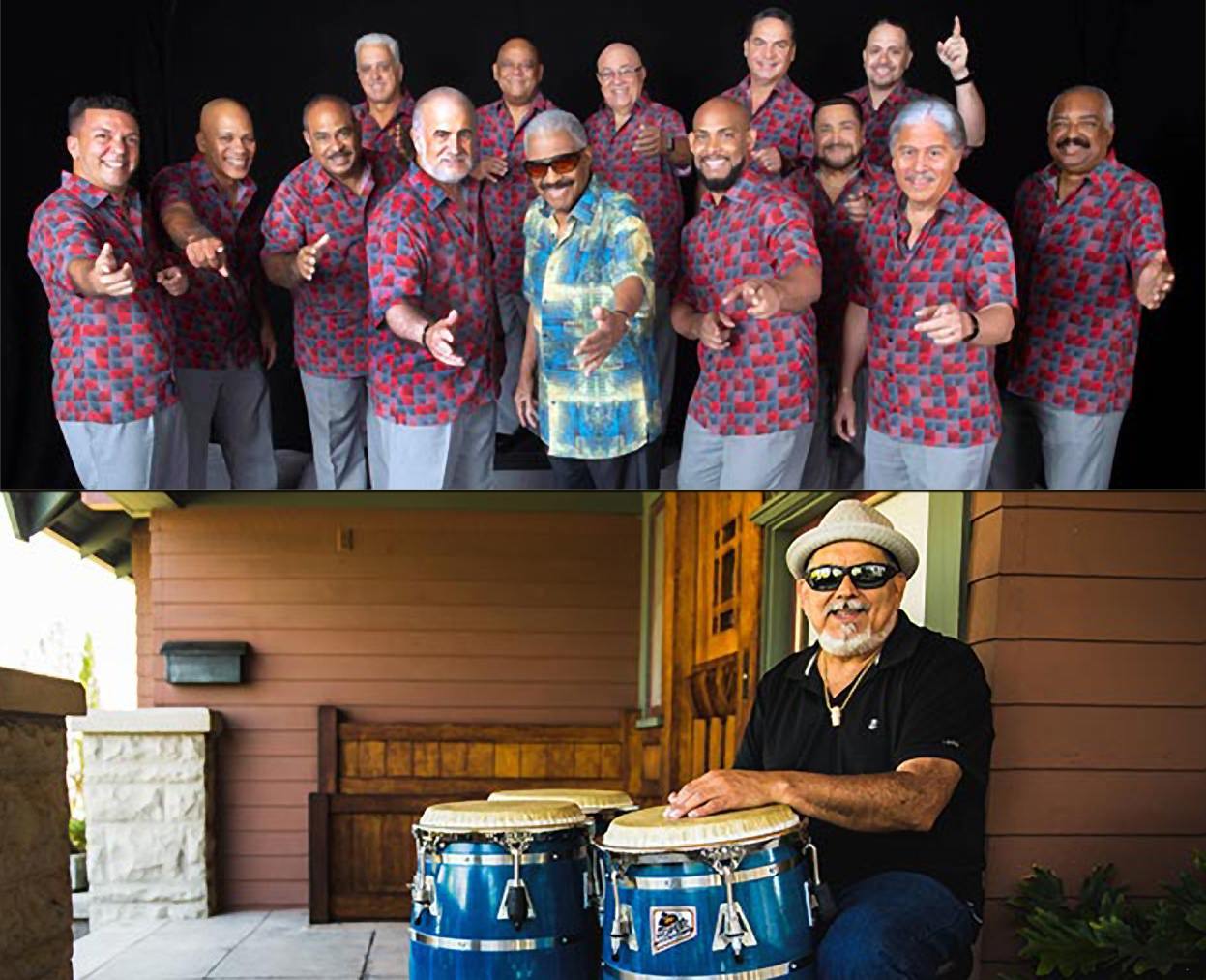 It looks like there's going to be four "main feature" groups performing at this year's
Viva La Música
. These main performances will take place in the Nautilus Theater two times on each of the festival days (2pm and 5pm). The Nautilus Theater is actually a great concert venue — it's indoors so there's air conditioning and the audio team does a great job with the sound!
While the concerts are free for those guests in the park on any of the
Viva La Música festival days
— reserved seating is also available for each of these main feature groups and starts at $9.99. The reserved section is closer to the stage, but you should still plan on getting to the Nautilus at least 20 minutes before the show starts. Even though the "area" is reserved, individual seats are not.
Grupo Mania
Saturday, May 14
2:00 p.m. and 5:00 p.m. at Nautilus Theater
Releasing their first album in 1993, Puerto Rican merengue group Grupo Mania has been a staple in Latin music for decades. The group has gone on to win a Grammy Award for Best Merengue Album and several Grammy nominations.
El Gran Combo
Sunday, May 15
2:00 p.m. and 5:00 p.m. at Nautilus Theater
El Gran Combo is a is a Latin Grammy and Billboard Latin Music Award-winning Puerto Rican salsa orchestra that has been performing for more than 50 years and is still going strong. The group received the name "The University of Salsa", due to the sheer number of famous salsa musicians and singers who have been associated with it. El Gran Combo is an international sensation, playing for audiences around the world.
Poncho Sanchez
Saturday, May 21
2:00 p.m. and 5:00 p.m. at Nautilus Theater
For decades, Poncho Sanchez has been creating rich music that embraces a combination of straight-ahead jazz, gritty soul, and infectious melodies and rhythms from a variety of Latin American and South American sources. Be there as this Grammy award winner and Latin Jazz icon lights up the stage!
Proyecto Uno
Sunday, May 22
2:00 p.m. and 5:00 p.m. at Nautilus Theater
Proyecto Uno is a Dominican-American hip hop/Merengue group which helped popularize a style of music which blends merengue with techno, dancehall, reggae, and hip-hop/rap music. Formed in 1989, the EMMY-nominated group has gone on to win Billboard Latin Music Awards and New York ACE Awards.
If you're interested in purchasing reserved seating for any of the concert days — it's best to purchase those online before you go, as some shows will sell out in advance.
The official SeaWorld ticket page for those can be found here
.
If you want to read and see more about the
Viva La Música Festival event
at SeaWorld, click here and check out our
SeaWorld, Orlando Viva La Música
page!