2020 SeaWorld Orlando Seven Seas Food Festival Concert Series Schedule Part One
January 22nd, 2020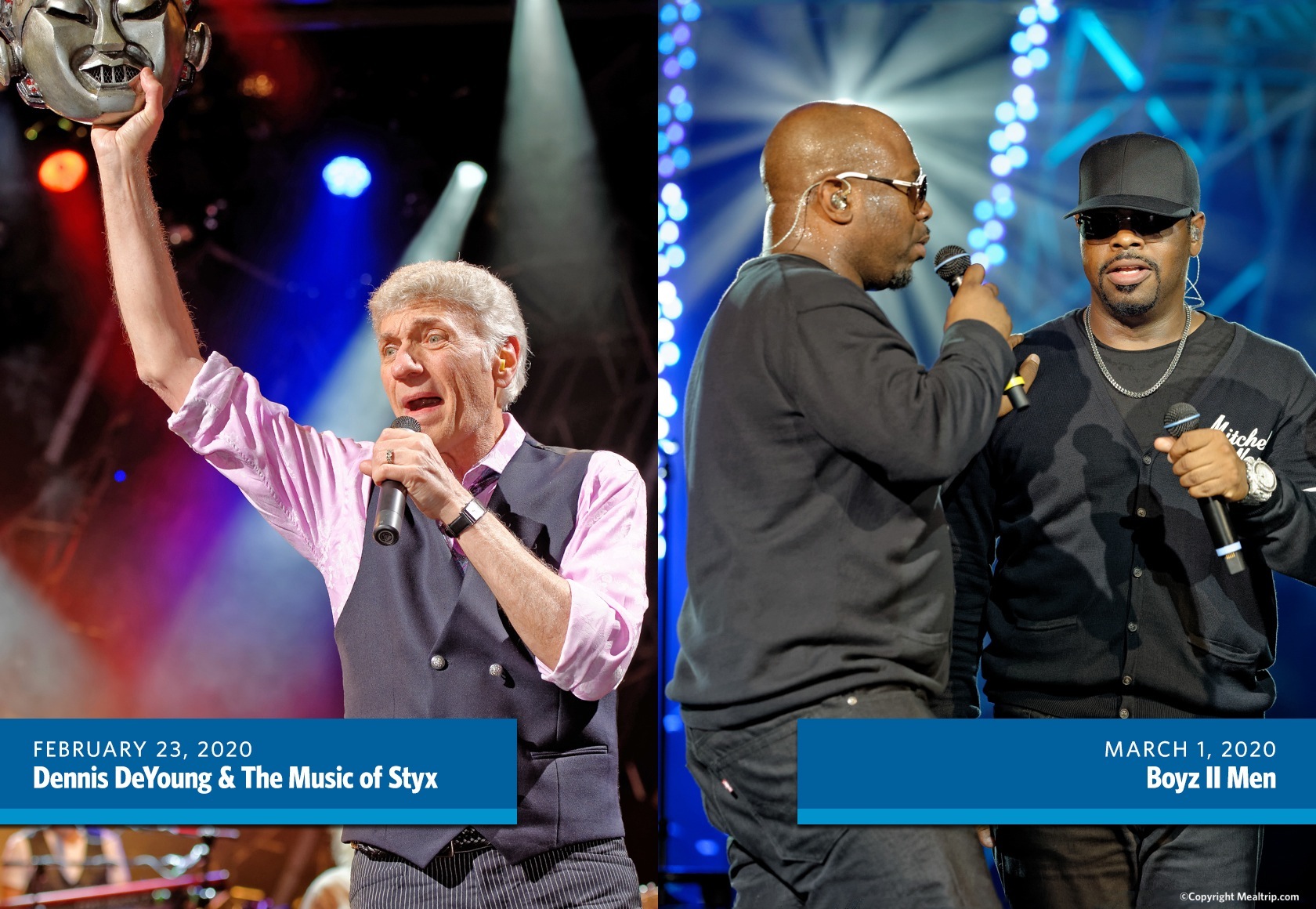 We're starting to get a couple new pieces of information about the upcoming
Seven Seas Food Festival at SeaWorld, Orlando
— which takes place Fridays, Saturdays, and Sundays from February 7th, 2020 through May 3rd, 2020.
In addition to being a great street inspired food and beverage fest, there's a concert series that takes place on Saturdays and Sundays during the festival — and there's some pretty cool bands on the schedule!
To keep peaking our interest, SeaWorld releases concert info in three stages. So with the exception of one TBA — this is the first round of performers for this year's festival.
If you click on one of the group names below, we'll pop open a new window featuring an official YouTube video of one of their hits.
While the concerts are free once you're in the park, there are three kinds of seat upgrades this year — that will get you even closer to the action!
There are
Reserved Lower Stadium Seats for $9.99
,
Reserved Floor Seats for $29.99
, and
Reserved Premium Floor Seats for $49.99
. The additional stadium seating that is marked in gray, is all available at no additional charge, on a first-come, basis. Park admission is not included
(but is necessary)
and is in addition to the prices listed above.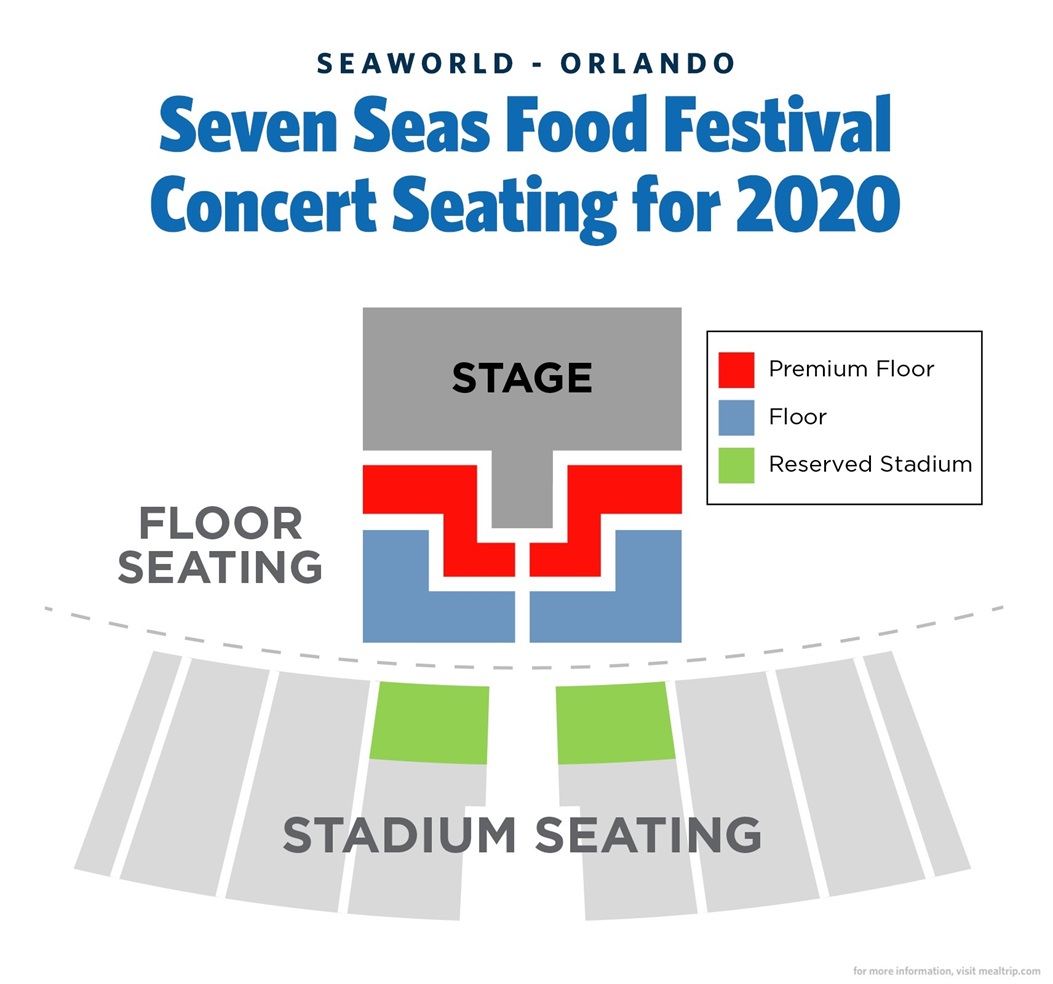 The Seven Seas Food Festival Concert Series Seating Chart for 2020 at SeaWorld, Orlando.
Click here for additional upgrade and pricing information
for the SeaWorld Orlando's Seven Seas Festival Concerts. The shows all start at 6:00pm, unless otherwise noted.
Be sure to check back with us here at Mealtrip.com for additional band and performance information for this year's Seven Seas Festival Concert Series!