Epcot Festival of the Arts — Food Booth Menu Boards and Prices for 2020
January 18th, 2020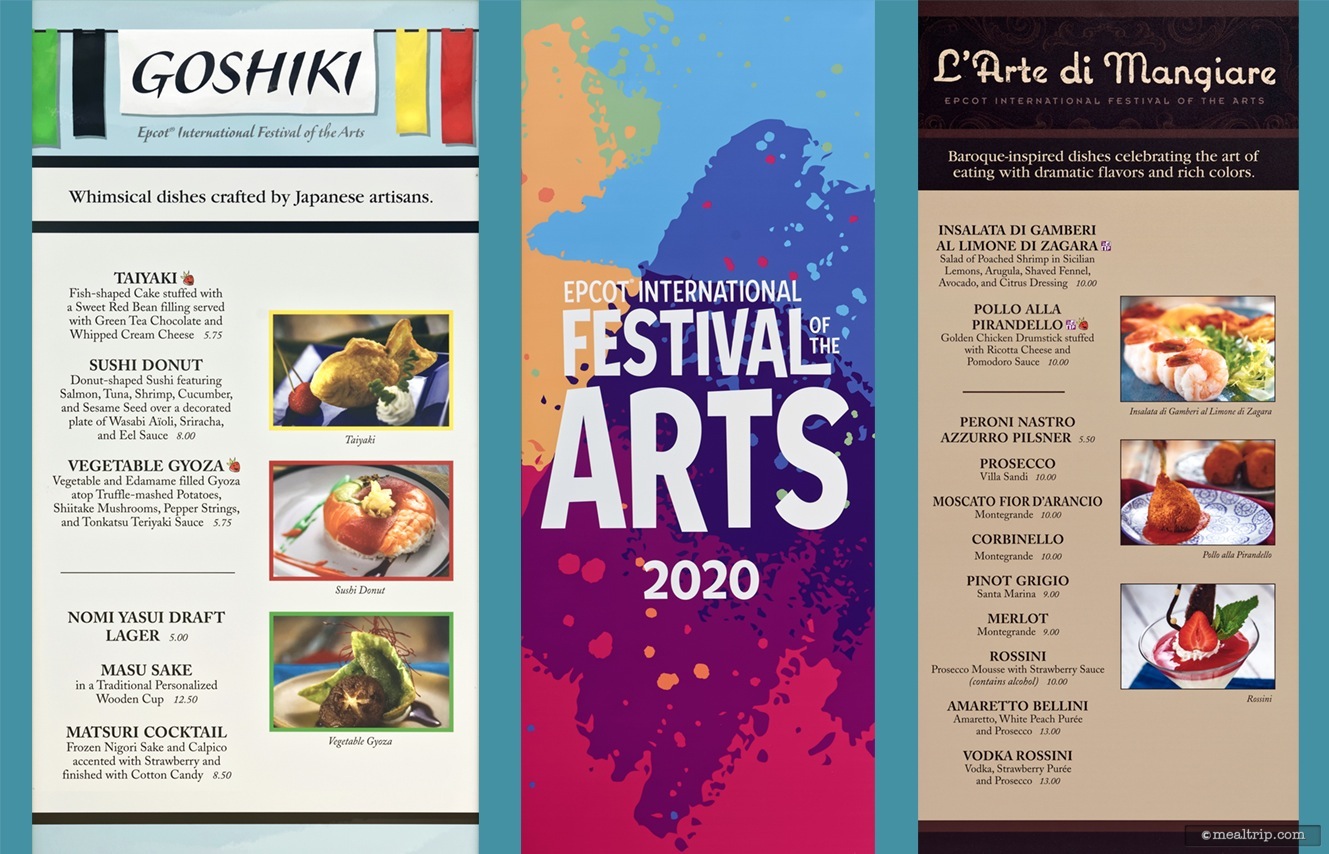 Below are the squared off, easy to read, menu boards and prices for the 2020 Epcot International Festival of the Arts' food booths.
If you happen to be a Pinterest user, individual squared off menu boards have been uploaded to our gallery on Pinterest. They fit so nicely in your phone's display! Those menu boards can be found here...
Pinterest Menu Boards for the 2020 International Festival of the Arts at Epcot
.
Like Instagram better? I've uploaded the menu boards on Instagram as well. You can bookmark them, and then always have the menu board with you, no matter where you're at!
Click here to visit @Mealtrip on Instagram if you want to check those out!

If you want to
eat
one of everything this year — you'll need around $340. Drinks not included.
Click Here to visit our main page for Epcot's International Festival of the Arts
.