SeaWorld, Orlando Craft Beer Festival 2020 - Walkaround Number Two
September 2nd, 2020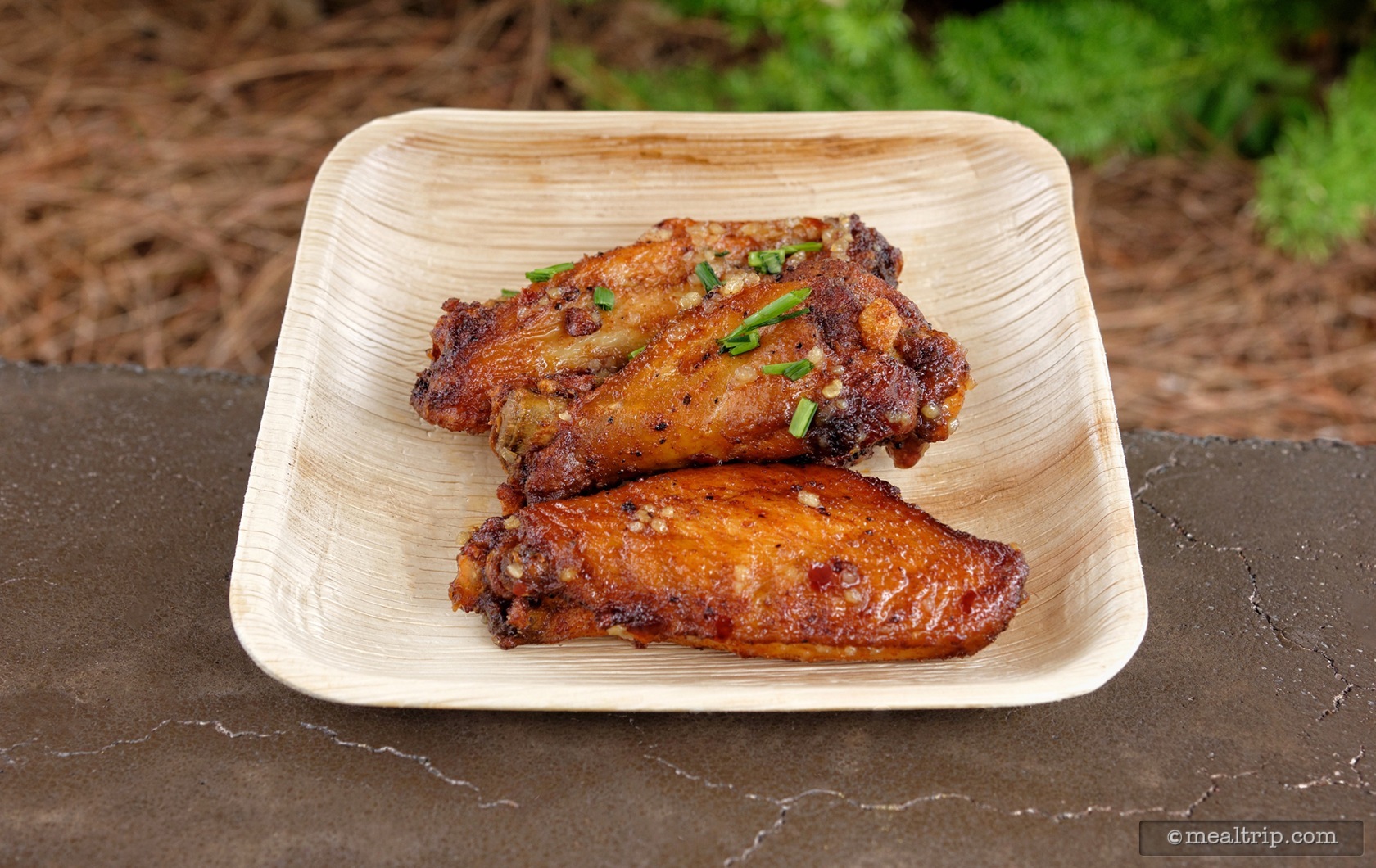 SeaWorld, Orlando is hosting it's 3rd Annual Craft Beer Festival
on weekends from August 15th until September 20th, 2020 — and there's some great breaking news… they've added Friday's to the line up as well!
On Friday ... September 4th, 11th, and 18th, 2020 the food and beverage booths will open at 3pm! On Saturdays and Sundays, the booths will open at 11:30am! The booths usually stay open until one hour before park close… but a couple may stay open longer if there's a line! :)
You do still need an advanced reservation and park ticket (or annual pass) to get in — so if you're interested, now's the time to start checking into availability for this Friday, Saturday, and/or Sunday!!! This weekend is also special because it's this year's final run of Electric Ocean Remix from 7pm until 10pm, including the "Light Up the Sky" fireworks at 9pm!
But let's get back to the Craft Beer Festival and take a look at some of the amazing food and beverage items I sampled on my second walkaround!
There's a great new booth called "Go for the Grain" that's located behind a gift shop which is across from the Shark Encounter (and next to the tail end of Mako, right before it goes back into the load/unload area).
The seating area offers some great covered and full sun seating options, and — I wish this little spot had a better name so everyone could find it more easily. I think I'll start calling it "Sharks Grotto" (totally just made that up, don't start looking for it on the map).
At first glance, it might appear that this is a vegetarian booth, because you'll find a Fried Green Tomato Slider and the Impossible Burger at this location.
But it's not, because they also have this amazing little Yuengling® Bratwurst Roll at the "Go for the Grain" booth.
They're a little hard to see, but on top of the bratwurst are some Yuengling® Black and Tan Caramelized Onions, and on top of those is some whole grain mustard! Whole grain mustard is a lot of fun because it's adds a little texture pop to the mix (when you get one of those mustard seeds) and this variety was not as "in your face" strong as some of the more typical "yellow" everyday mustards are.
Also on the Bratwurst were a couple of "cured cucumbers" - or very lightly seasoned house made pickles, depending on how you look at it. I gotta say though… for a "simple Bratwurst", this was really well put together, the flavors and textures were great — and I totally want another one right now!
Also at the "Go for the Grain" booth is this very interesting Fried Green Tomato Slider, which is served on a pretzel bun. It's topped with a single fried onion ring, some arugula, and a little dollop of Pimento Cheese.
There's some confusion surrounding green tomatoes (there are some, fully ripe, green varietals out there), but usually... an "unripe" version of a red tomato is used when frying — because it's a little more firm, and holds up better during the high heat sear.
This little slider will give you a good idea of what a Fried Green Tomato is — and it sure is pretty! For my tastes… I wish there would have been a little more Pimento Cheese on there. I was really counting on the Pimento to add some creaminess and salinity to the slider… then again… more cheese might have muted the Fried Green Tomato — it probably comes down to personal tastes.
Next up, I'm swinging back around to get another one of those Sam Adams® New England IPA Drunken Shrimp Tacos from the "Sam Adams Best Bites" booth. The Drunken Shrimp Taco is presented "open faced" in a soft shell, and is served with a Serrano and Coriander Salsa Verde — which is oh so good.
This is definitely one of my top picks from the festival, partly because that Salsa Verde is just such a different and refreshing flavor when compared to everything else at the festival.
In addition to just really liking this taco … I wanted to see if it would pair well with the Frozen Passion Fruit Mimosa that was being offered at the "Best Bites " booth. What??? Oh yeah — I forgot to mention, almost every food booth has a unique frozen cocktail — so if you're not into beer… there's something else interesting to pair with the food options! (If anyone is reading this, I wouldn't be opposed to a Cocktail Festival at some point. Just saying.)
Oh my goodness, I can't imagine the Frozen Passion Fruit Mimosa pairing with anything, as well as it did with the Drunken Shrimp Taco and Salsa Verde!!!! I could eat and drink these all day long!
While I'm sort of in this end of the park, if you take a couple more steps around the promenade (like you're going to Sesame Street), you'll eventually come across Mama's Pretzel Kitchen, which is serving Pretzel Nuggets (presumably with a dipping sauce) and Cinnamon Sugar Nuggets.
If I'm not mistaken, these are usually available throughout the year — but they're still really great, if you're in the mood for some fresh pretzel bread.
If you're looking for a place to take a festival specific photo, there's a great, "group sized" festival backdrop located next to Mama's Pretzel Kitchen (if you're looking directly at Mama's Pretzel Kitchen, it's on the right hand side of the building). It's got lights, so if the sun starts going down you can still use it — and it really is big enough for a large group photo!
It has the festival logo, a lot of really cool wood accents and some window box type displays with (plastic) greenery and some beer bottles.
Because my previous frozen cocktail experiment worked out so well, I decided to head back over to the Yuengling Pub Grub booth and try out another libation that I've had my eye on.
The Yuengling Pub Grub booth is where those amazing Yuengling Traditional Lager Battered Fish and Chips came from, and honestly… I think as far as pairings go, beer is your best choice.
There's another one of my "Must Try" picks at the Pub Grub booth though, and that's the Yuengling Golden Pilsner Cured Chicken Wings.
If you look really close at these wings, you'll notice some small diced specs of something stuck to the pilsner cured wings… and I'm convinced that's diced garlic. So you know these are going to be some kind of awesome!
Wings aren't always known for having a ton of meat on them (and these are bone-in wings, not glorified chicken nuggets), but I have to say, I was pleasantly surprised by the amount of really good, juicy, chicken meat there was under that gorgeous golden exterior.
So what did I have my eye on for pairing with these little gems? A very blue Frozen Mermaid Colada was quietly spinning around a frozen drink machine at the back of the booth and I had been thinking about it, ever since I saw it! The blue frozen cup of cocktail perfection included a really nice mix of Spiced Rum, Blue Curacao, Coconut, Pineapple, and Lime.
The frozen cocktails at the booths are not heavy on the alcohol side of things (you'll have to head over to the Flamecraft Bar for a "very" adult drink), but that really doesn't bother me at all… the Frozen Mermaid Colada was smooth, and creamy, and blue, and frozen — and just tasted great! And surprisingly, a really good pairing with those Yuengling Pilsner Cured Chicken Wings!
There is a small special entertainment stage for the festival located across from the Shark Encounter Aquarium. It's in about the best area that it can be in, considering we're all still observing 6-foot distancing guidelines.
The masked singer was actually really great (sorry I didn't get his name), and if you happen to pass by and he's out there, playing and singing — give him a couple of claps and encouragement. Live street-side entertainment is really, really, tough when you're audience is technically not supposed to "gather" in front of you.
For my last bite of the day, I'm heading over to the Brews and Chews booth to try out the Mojo Roasted Heritage Pork Waffle Potato Nachos. This beautiful dish is topped with Avocado Crema and Cotija Cheese. This really is one beautiful item.
"Mojo" Roasted Pork is an item that you can actually make in a slow cooker, if you have some time. It's basically pork, slow roasted with some citrus, garlic, and herbs like cumin, cilantro, and/or oregano. This was a fairly mild version of Mojo, the citrus notes weren't really punchy, but the pork was very moist and slow cooked.
These are kind of a "poutine" take on nachos — with the toppings basically being placed on top of some waffle cut potato fries. It was very easy to pick up and eat, (a traditional "nacho" would simply break apart with all that weight on top of it). This is also the booth where the Buffalo Chicken Empanada came from — those are both (I would think), very kid-friendly items.
I had an amazing time at this year's Craft Beer Festival, and want to extend a very special thanks to SeaWorld, Orlando for inviting me out to experience the festival this year.
I felt like I was able to maintain social distancing for the duration of my visit… and the couple of times where the pathways became narrow… just hanging back a few seconds and waiting until it was clear made all the difference. It's a little more work than just walking around at one of the pre-covid festivals — but it was still a lot of fun and a totally doable experience.
The Craft Beer Festival at SeaWorld, Orlando is taking place on Fridays, Saturdays, and Sundays from now until September 20th, 2020. You'll need park admission (single day ticket or annual pass) AND a park reservation to get in.
This weekend (September 4th, 5th, and 6th, 2020) is your last chance to experience the Electric Ocean Remix for 2020, featuring fireworks at 9pm.
Another cool, overlapping bonus — happens on the final weekend of the Craft Beer Festival… on September 19th and 20th, 2020 only — you can experience the Craft Beer Festival and the Halloween Spooktacular on the same day! The daytime event features a slightly spooky trick or treat trail with some Halloween characters — all while observing physical distancing protocols.
Click Here to read more about the SeaWorld, Orlando Halloween Spooktacular events for 2020
!
If you want to take a look at some of the food items I sampled on my first walkaround, and read a little more about the physical distancing I encountered while at the Craft Beer Festival,
click here
!
To read more about the Sampling Lanyard options, click here to visit the official SeaWorld, Orlando page directly
!