Epcot Festival of the Holidays Menu Boards with Prices and Photos for 2022
December 2nd, 2022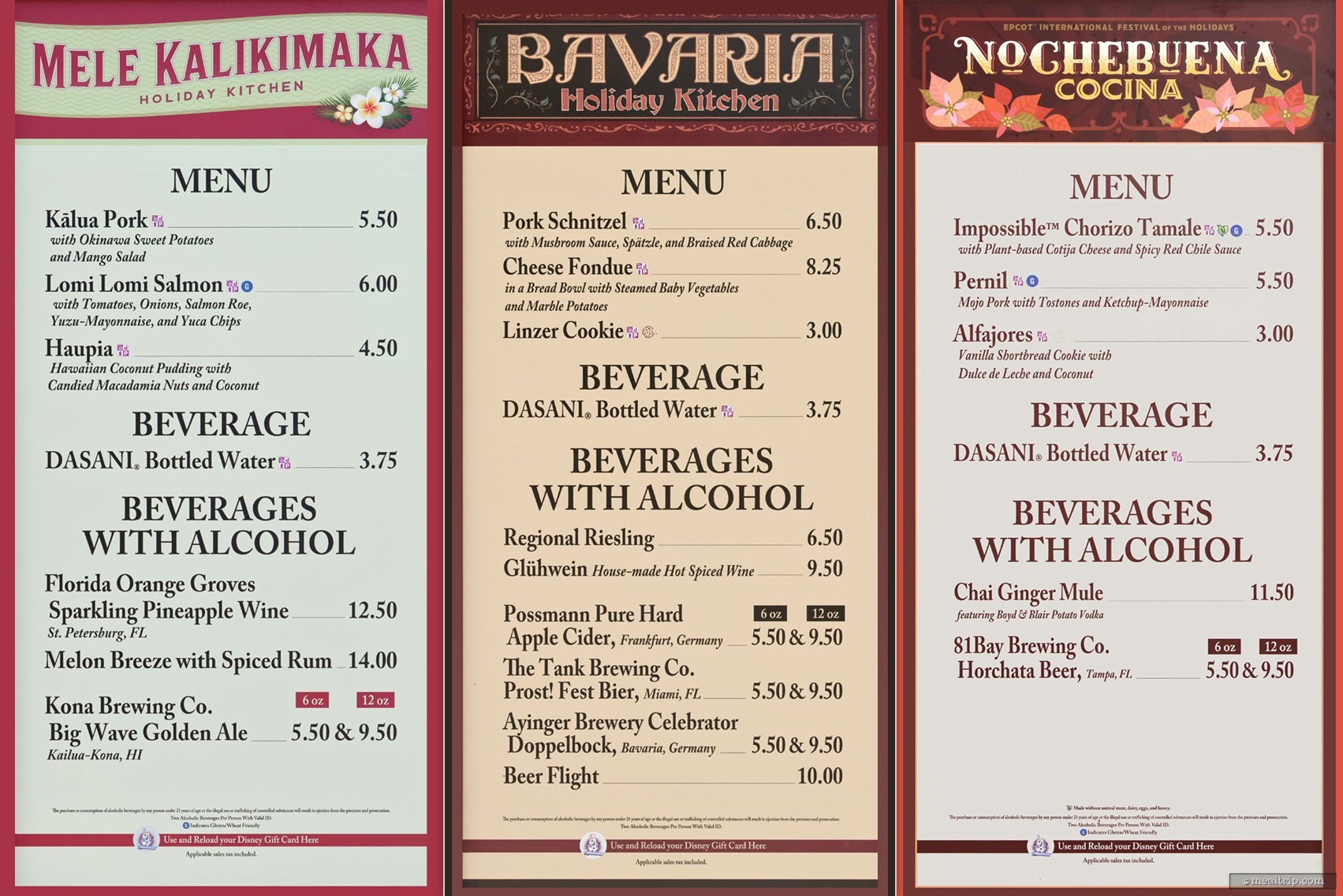 Below are our beautifully squared off, easy to read, menu boards and prices for the 2022 Epcot Festival of the Holiday's "Holiday Kitchens" (aka food booths).
If you happen to be a
Pinterest
user, individual squared off menu boards have been uploaded to our
Festival of the Holiday's board on Pinterest
. They fit so nicely in your phone's display!
Those menu boards can be found here...
Pinterest Menu Boards for the 2022 Festival of the Holidays at Epcot
.
The Holiday Cookie Stroll is a little scavenger hunt type game, but with cookies. First, pick up a festival passport, then purchase any 5 of the eight cookies pictured on the menu board and make sure you get a stamp in your passport for that cookie purchase.
Once you have collected five stamps, head on over to the "Holiday Sweets & Treats" Kitchen (located near the Port of Entry) and pick up your "completer cookie"... and possibly a gift pin, while supplies last.
If you would like to see and read more about
Epcot's Festival of the Holidays
,
click here
and head on over to our
main page for the festival
.