Busch Gardens 2023 Food & Wine Festival Concert List
January 11th, 2023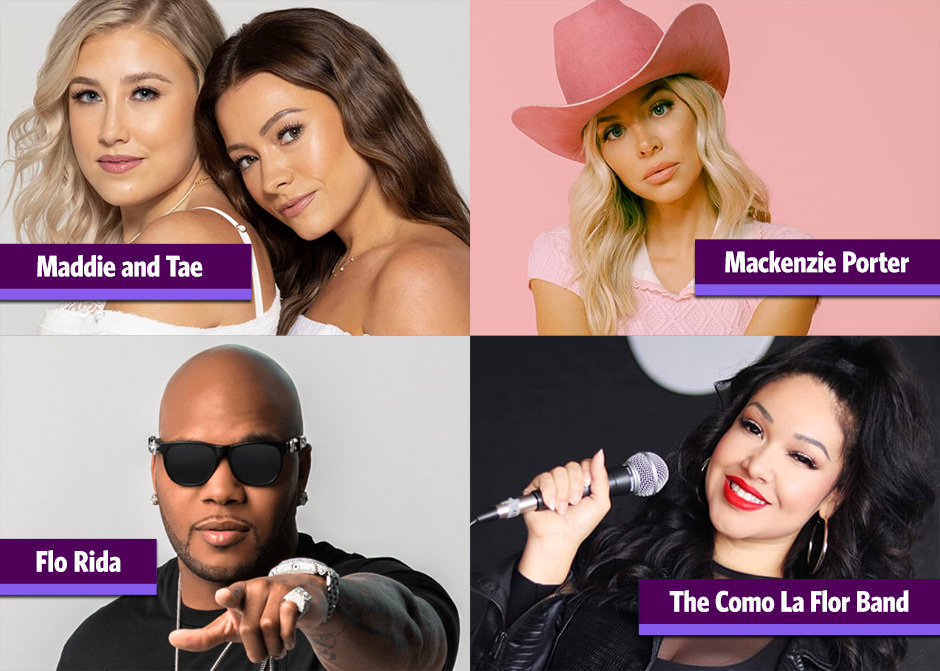 The Busch Gardens Food & Wine Festival in Tampa
will feature some great feature bands for their 2023 concert series — which will take place on Saturdays and Sundays only (plus at least one Friday). Last year, the concerts started around sunset, this year's exact start times, have not yet been released, but I suspect they will be around the same time. There's usually also a smaller stage closer to the food booth trail — that features local live music acts during the festival.
Concerts are included with daily admission to the park but ... there is a VIP Package Upgrade that will get you a best seat in the house with access to a reserved seating area on the concert field. In previous years, the VIP Package included a 5-item Food & Wine Festival Sampler Lanyard, and was priced in the $50-$55 range. Pricing and benefits for the 2023 VIP Concert Package has not yet been release, but I'll update that info here… when I get more info.
Kansas
"Carry On Wayward Son" & "Dust in the Wind"
Saturday, March 11, 2023
Maddie & Tae
"Girl In A Country Song"
Sunday, March 12, 2023
SWV
"I'm So Into You", "Right Here" & "Downtown"
Saturday, March 18, 2023
Dustin Lynch
"Cowboys and Angels"
Sunday, March 19, 2023
Rodney Atkins
"Watching You"
Saturday, March 25, 2023
Flo Rida
"Low" & "Whistle"
Sunday, March 26, 2023
TBA
Saturday, April 1, 2023
MacKenzie Porter
"Thinking 'Bout You" & "Coming Soon To A Bar Near You"
Sunday, April 2, 2023
+LIVE+
"Lightning Crashes", "I Alone" & "All Over You"
Saturday, April 8, 2023
The Fab Four
"Can't Buy Me Love", "Yesterday" & "Twist And Shout"
Sunday, April 9, 2023
38 SPECIAL
"Hold On Loosely", "Rockin' Into the Night" & "Caught Up in You"
Saturday, April 15, 2023
Mitchell Tenpenny
"At The End Of A Bar"
Sunday, April 16, 2023
TBA
Saturday, April 22, 2023
TBA
Sunday, April 23, 2023
Hoobastank
"Crawling In The Dark", "Running Away" & "Remember Me"
Saturday, April 29, 2023
TBA
Sunday, April 30, 2023
THE COMO LA FLOR BAND
Selena Quintanilla Tribute Band
Friday, May 5, 2023
TBA
Saturday, May 6, 2023
El Gran Combo
Grammy nominated album "En Cuarentena"
Sunday, May 7, 2023
Click Here to visit our Busch Gardens Food & Wine Festival Page
— where you'll find concert schedules along with food & beverage menu lists — and all of our other posts about this great annual festival.