Busch Gardens Bier Fest Menu Boards with Prices for 2019
August 18th, 2019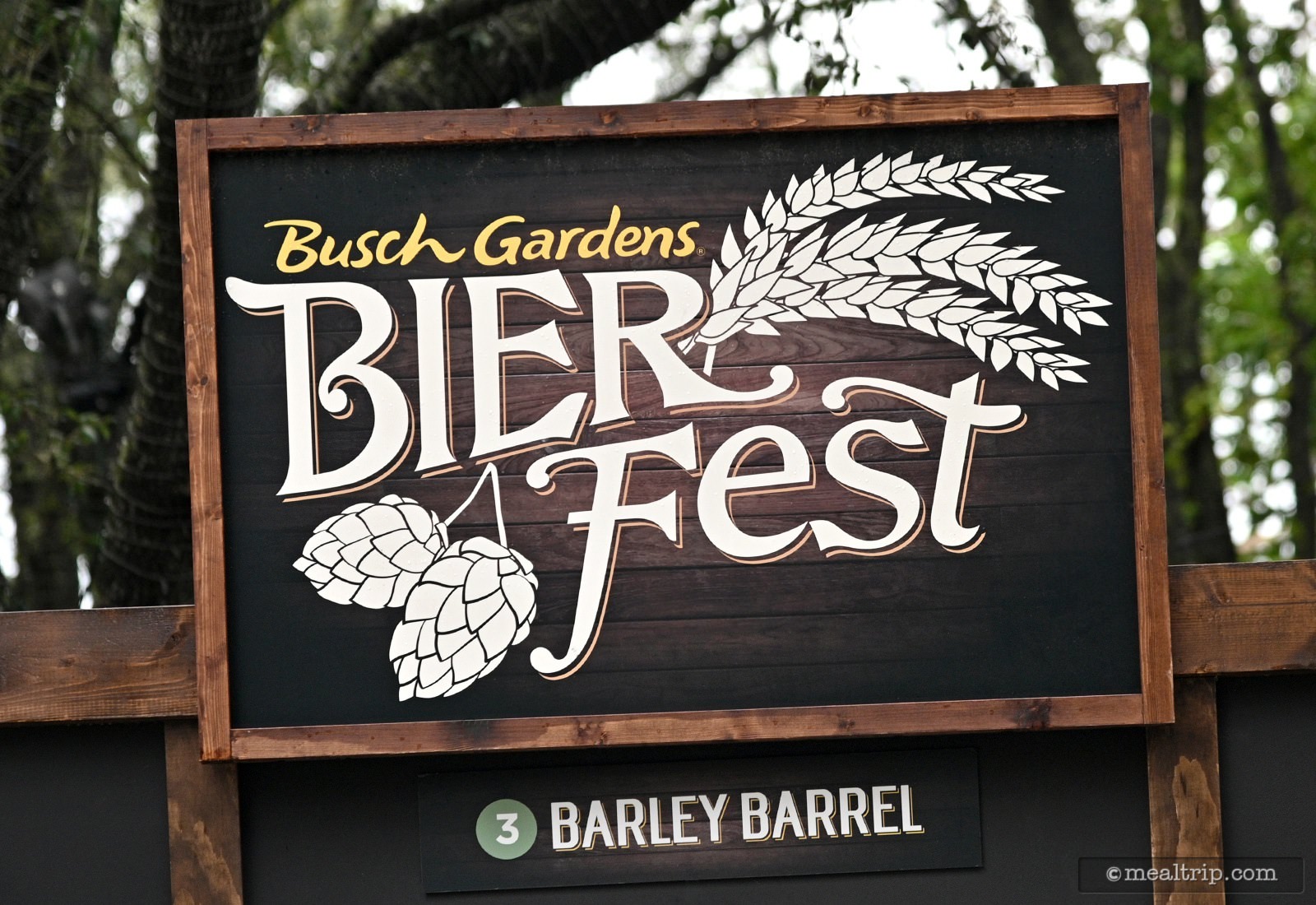 It's Bier season at Busch Gardens, Tampa!!! We're happy to share this year's easy to read menu & pricing boards from the 2019 Bier Fest at Busch Gardens.
If you happen to be a Pinterest user, individual squared off menu boards have been uploaded to our
Busch Gardens board on Pinterest
. They fit so nicely in your phone's display!
That menu board can be found here...
Pinterest Menu Boards for Bier Fest 2019
.
Just like last year, each of the food and beer samples can be purchased individually, however the best "deal" (and it seems to be a little more fun too) is the purchase of a Sampler Lanyard.
It's a punch-card system where you can pre-purchase food and beer entitlements in a group of 5 or 10. The "10 Sampler Lanyard" is $49 — which means each food or beer sample is just $4.90!
Directly across from the Welcome and Information kiosk for Bier Fest 2019 (just to the right of the event entrance), is a giant "Beer Board" that displays all of the Beers that are available that day. If a particular beer runs out, the board is updated with it's replacement!
The event layout for Bier Fest 2019 has changed from last year… for the better! Now there's a great "walking loop" around the main Bier Garten building. It's a well defined space, and it's easy to "start" anywhere on the loop!
Stay tuned to Mealtrip for a Walkaround report from Bier Fest 2019 to see some of the food items we sampled this year!!! For now, here's the menu boards and prices for Bier Fest 2019!
The Mealtrip.com visit to Bier Fest was hosted by Busch Gardens, Tampa. When accepting event invitations, we are not required to review the event, and/or review the event, food, beverage, or merchandise items favorably. Check out our FAQ page for more disclosure information.