Even More Bier (and Food) Is A Good Thing!
August 14th, 2018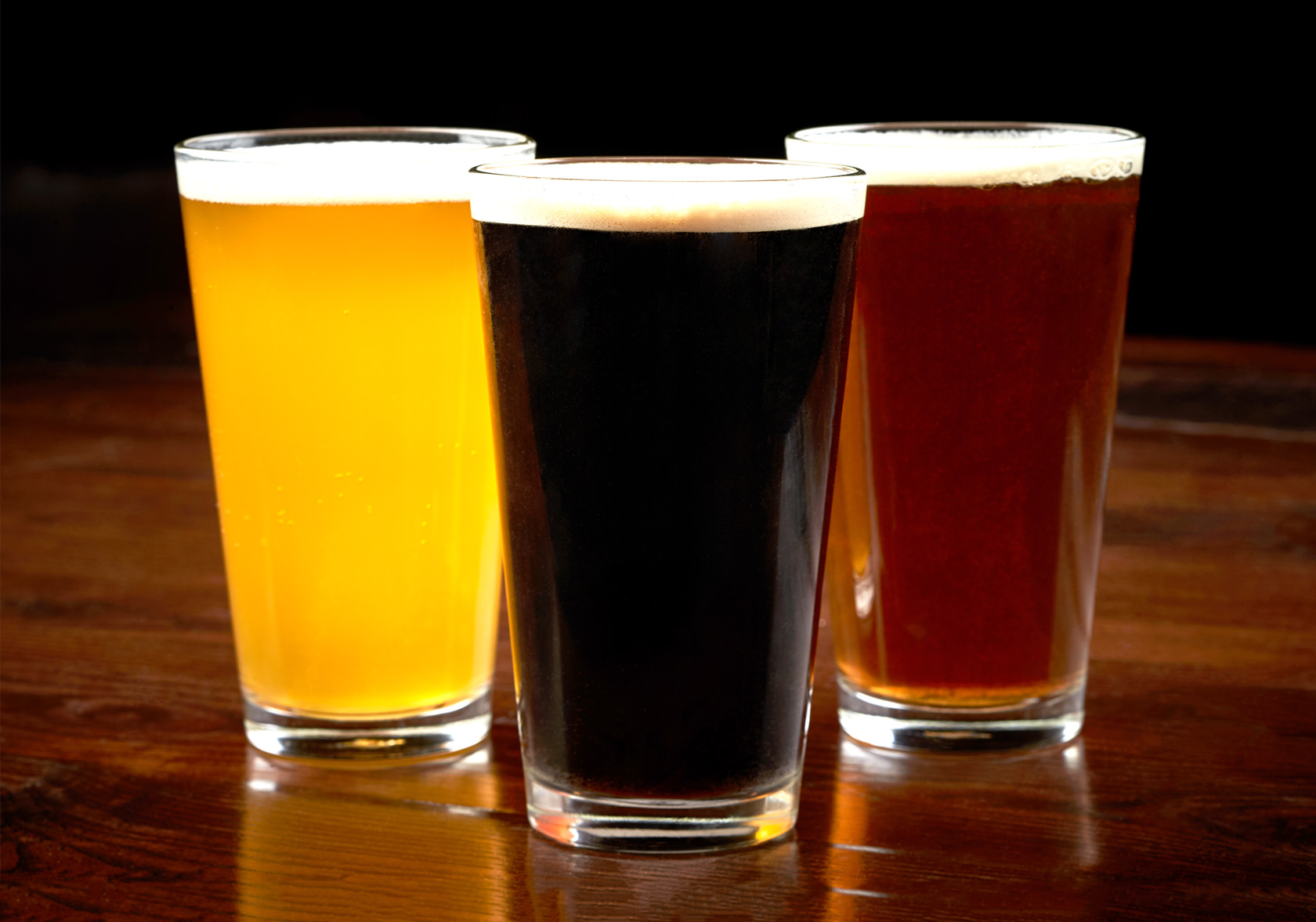 I just found out about another new festival on the horizon — and this one actually starts one weekend before the big E's Food & Wine Festival — and runs for a total of four weekends!
Busch Gardens, Tampa is hosting a brand new "Bier Fest" that's currently scheduled for 9 dates over a four week period (see the schedule below) and will feature more than 100 beers from 60 different breweries around the world! While a wide variety of beers will be available on each festival day, the selection will change and rotate a bit over the four-weekend festival — so there's plenty of reason to visit multiple times!
While we do like trying out different beers here at
Mealtrip.com
, we really like food — and the inaugural run of Bier Fest "Bites" menu sounds like it will feature some pretty great food items to pair with all of those beers. From some of the more traditional items that pair well with beers like Bratwurst Sandwiches and Fish and Chips — there's some amazing new pairing that we can't wait to try — like the fresh "Watermelon & Heirloom Tomato Salad" and the totally new and creative "Duck Lollipops & Summer Peach Salad with Gochujang Sauce" — and even a new "Impossible™ Slider" a 100% veggie burger that's built to look and taste just like meat!
I'm beginning to think we're going to have to change up the
Mealtrip.com
menu system to keep track of all these new festivals!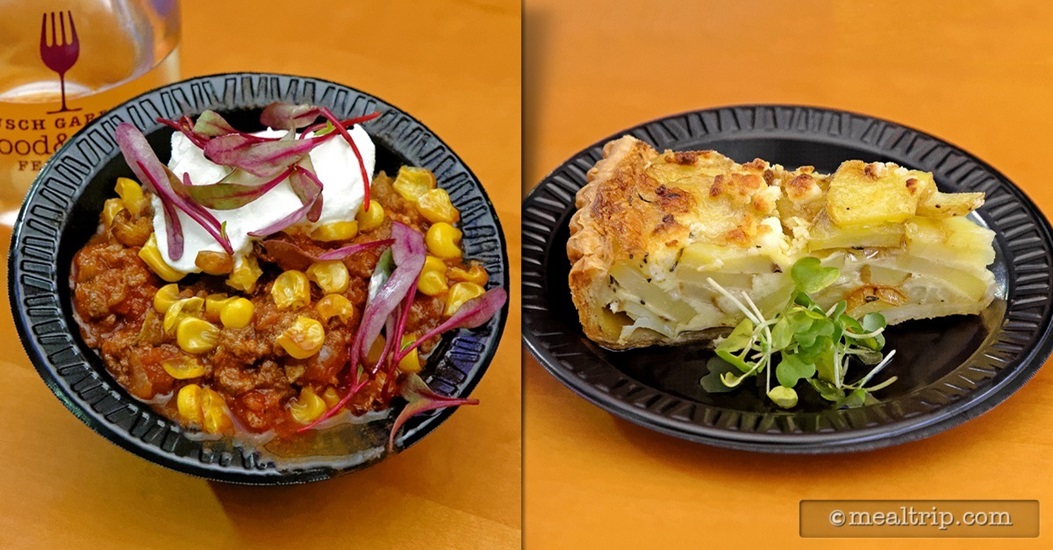 The food sample items for Beir Fest 2018 are said to be exclusive to this new festival! Because the festival doesn't officially start until August 25th, 2018 — I won't have photos to share until then — but I can't help but to think back on a couple of the amazing items that were available during the parks annual Food and Wine Festival. Pictured here are a Venison Chili (left) and a Potato Tart with Pistachio Oil!
The Busch Gardens Beir Festival and
SeaWorld's Beer Festivals
make use of a "Sampler Lanyard" system where you purchase a predetermined amount of samples on a "punch card and lanyard". It's a great way to pre-budget and not have to worry about money while you're strolling around eating and drinking. The more samples you purchase, the less each sample costs, and the lanyards are totally shareable within your party, so if there's two or more of you, the 10-sample lanyard is a great deal.
Annual Pass Members get a 10% discount on the 5-item sample card, and while there is no "discount" on the 10-sample card — Annual Passholders will receive an exclusive 12 sample card for the price of 10! It's not a discount, but it is a pretty great deal! The beer sample cups are 7oz and the food "sample" are tapas-sized portions.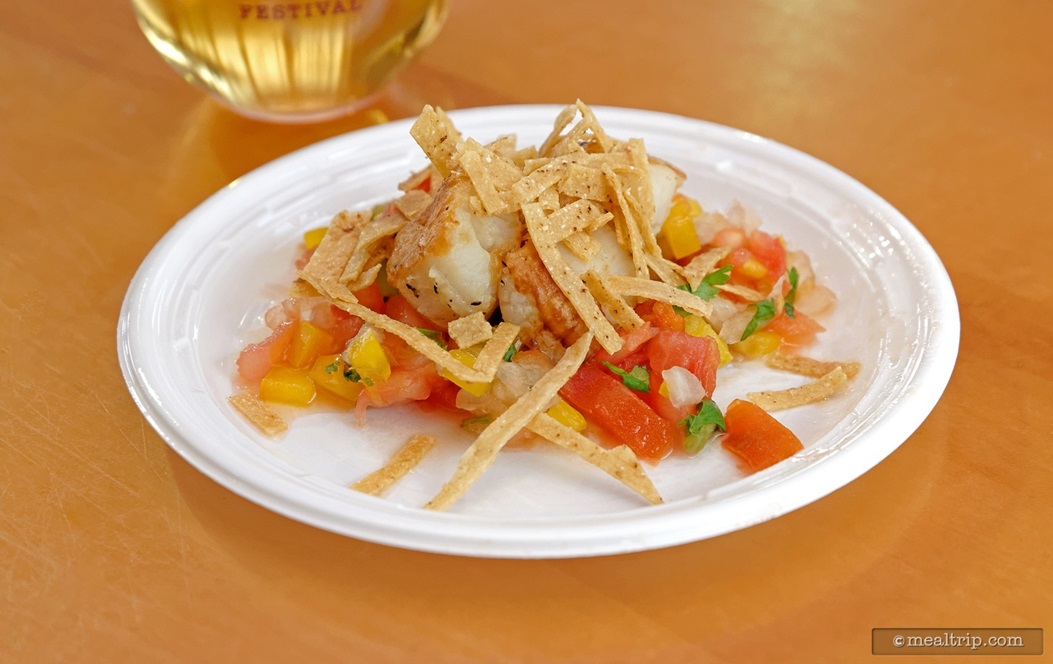 I could imagine these Pan Seared Diver Scallops with Tortilla Watermelon Salsa would pair really well with a beer! We'll have to wait and see what creations the chefs can come up with for the new Beir Festival. (This is also a great example of a typical portion size.)
I'll close out the article (below) with a list of the days and dates for the Busch Gardens, Tampa. 2018 Bier Fest! If you would like to get more festival details right from the
Busch Gardens, Tampa website — Click Here
.
I will keep you posted with some food pictures and a review just as soon as I eat and drink something from the festival!
August 25th, 2018 — Saturday
August 26th, 2018 — Sunday
September 1st, 2018 — Saturday
September 2nd, 2018 — Sunday
September 3rd, 2018 — Monday (Labor Day)
September 8th, 2018 — Saturday
September 9th, 2018 — Sunday
September 15th, 2018 — Saturday
September 16th, 2018 — Sunday