Food & Beer Menu Items for the 2020 Craft Beer Festival at SeaWorld, Orlando (Text List)
August 11th, 2020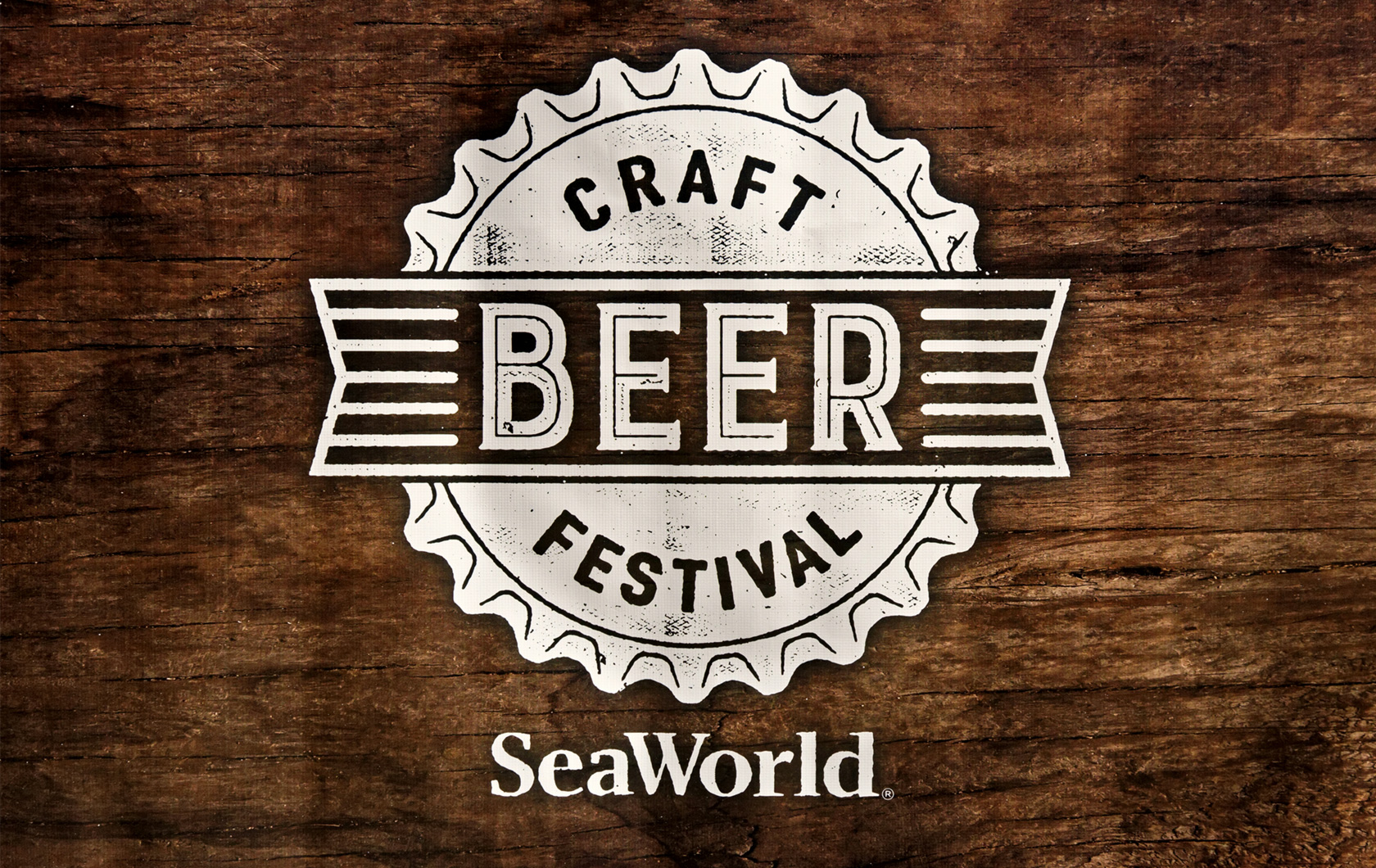 SeaWorld, Orlando's Second Annual Craft Beer Festival
kicks off on Saturday, August 15th, 2020 and takes place on weekends only — until Sunday, September 20th, 2020!
All of the event kiosks and booths will be outside the "normal" festival area (due to ongoing construction projects), so the map of where each location is almost necessary to locate all of them.
See the very bottom of this page for additional social distancing information during the festival. Sampler Lanyards are Back for 2020!
8 Item Sample Lanyards will be available for $45.00 and 12 Item Sample Lanyards will be available for $60.00 (plus tax).
Food & Beer Kiosk Locations for the 2020 Craft Beer Festival at SeaWorld, Orlando
Below is a list of the 20+ food items that are going to be available at this year's Craft Beer Festival. (Yes, the list starts with #5 and doesn't progress numerically... it will all make more sense when you start drinking beer... I'm sure.)
At the very bottom of this page, is a general overview of the breweries that will be featured at this year's festival. Various beers are available at the marked food booth locations, and selections change frequently enough to make publishing a list of "which beer is available at which location" a little difficult to keep up with.
5 - Café de Mar
Rainbow Cheesecake Cone
Peach Cobbler Cheesecake Cone -

NEW
6 - Brews and Chews
Pepper Smoked Brisket Slider - NEW
Served with a Sam Adams® Infused BBQ Sauce and Tobacco Onions
Buffalo Chicken Empanada - NEW
Served with a Buttermilk and Celery Dressing
Mojo Roasted Heritage Pork Waffle Potato Nachos - NEW
Topped with Avocado Crema and Cotija Cheese
8 - Nathan's Hot Dogs
Banana S'mores Bites - NEW
Foot Long Corn Dog
Served with a Jalapeño Mustard Sauce
9 - Yuengling Pub Grub
Traditional Lager Battered Fish and Chips - NEW
Golden Pilsner Cured Chicken Wings - NEW
Traditional Lager Battered Crispy Onion Rings - NEW
Served with Ale and Cheese Sauce
12 - Go for the Grain
Fried Green Tomato Slider - NEW
Served on a Pretzel Bun and Topped with an Onion Ring, Pimento Cheese, and Arugula
Impossible Burger™ Slider - NEW
Served with Lemon Hummus and Root Relish
Yuengling® Bratwurst Roll - NEW
Topped with Yuengling® Black and Tan Caramelized Onions, Pickled Mustard, and Cured Cucumbers
Reuben Spring Rolls - NEW
Corned Beef with Sauerkraut, Swiss Cheese, and Thousand Island Dip
13 - Sam Adams Best Bites
Sam Adams® Cream Stout Braised Short Ribs - NEW
Served with Smoked Cheddar and Onion Mashed Potatoes
Sam Adams® New England IPA Drunken Shrimp Tacos - NEW
Served with Serrano and Coriander Salsa Verde
Hot Chicken Slider - NEW
Topped with Habanero Jam and Pickles
16 - Waterway Bar
Summertime Jambalaya - NEW
Served with Andouille Sausage, Shrimp, Smoked Pork, and Yuengling® Golden Pilsner Cajun Rice
Brussel Spouts - NEW
Served with Bacon, Smoked Salt, and Lemon Mint Yogurt
17 - Mama's Pretzel Kitchen
Pretzel Nuggets
Cinnamon Sugar Nuggets
18 - Captain Pete's Island Hot Dogs
New England Chili Fries -

NEW

Crispy Waffle Fries
Topped with a Sam Adams® Boston Lager Chili
Featuring Beers From:
26 Degree Brewing
3 Daughters Brewing
Anheuser Busch
Accomplice Brewery and Ciderworks
Big Storm Brewing Co.
Big Top Brewing
Blue Moon Brewing Company
Bold City Brewery
Sam Adams Boston Beer Co.
Brew Bus Brewing
Brew Hub
Broski Ciderworks
Caribe Cider Company
Castle Church Brewing Community
Central 28
Cigar City
Coppertail Brewing Company
Crooked Can
Fat Point Brewing
First Magnitude Brewing Company
Florida Avenue Brewing
Florida Beer Company
Green Bench Brewing
Hidden Springs Ale Works
Islamorada Beer Company
Ivanhoe Park Brewing Company
J Dubs Brewing Co.
Keel Farms
Kona Brewing Company
Motorworks Brewing Company
Orange Blossom
Orange County Brewers
Orlando Brewing
Sailfish Brewing Company
Schofferhofer Brewery
Swamphead
Tampa Bay Brewing Company
Tomoka Brewing Co.
Wops Hops Brewing
Yuengling Brewing Co.
Social distancing guidelines are in effect at SeaWorld and will be enforced for all Craft Beer Festival activities throughout the park. Here's a small sample of Heath and Safety info from SeaWorld —
"In addition to these measures, SeaWorld's Craft Beer Festival will feature food and beverage festival locations appropriately spaced throughout the park to encourage physical distancing, modified food and beverage serving procedures, expanded areas of seating and high-top tables to enjoy festival food and beverage items, and the ability to offer touchless transactions at all festival locations."


If you want to read more about the
Craft Beer Festival event at SeaWorld
, click here and check out our
SeaWorld, Orlando Craft Beer Festival
page!