The Weather is Amazing Today! Who Wants A Beer?
November 3rd, 2018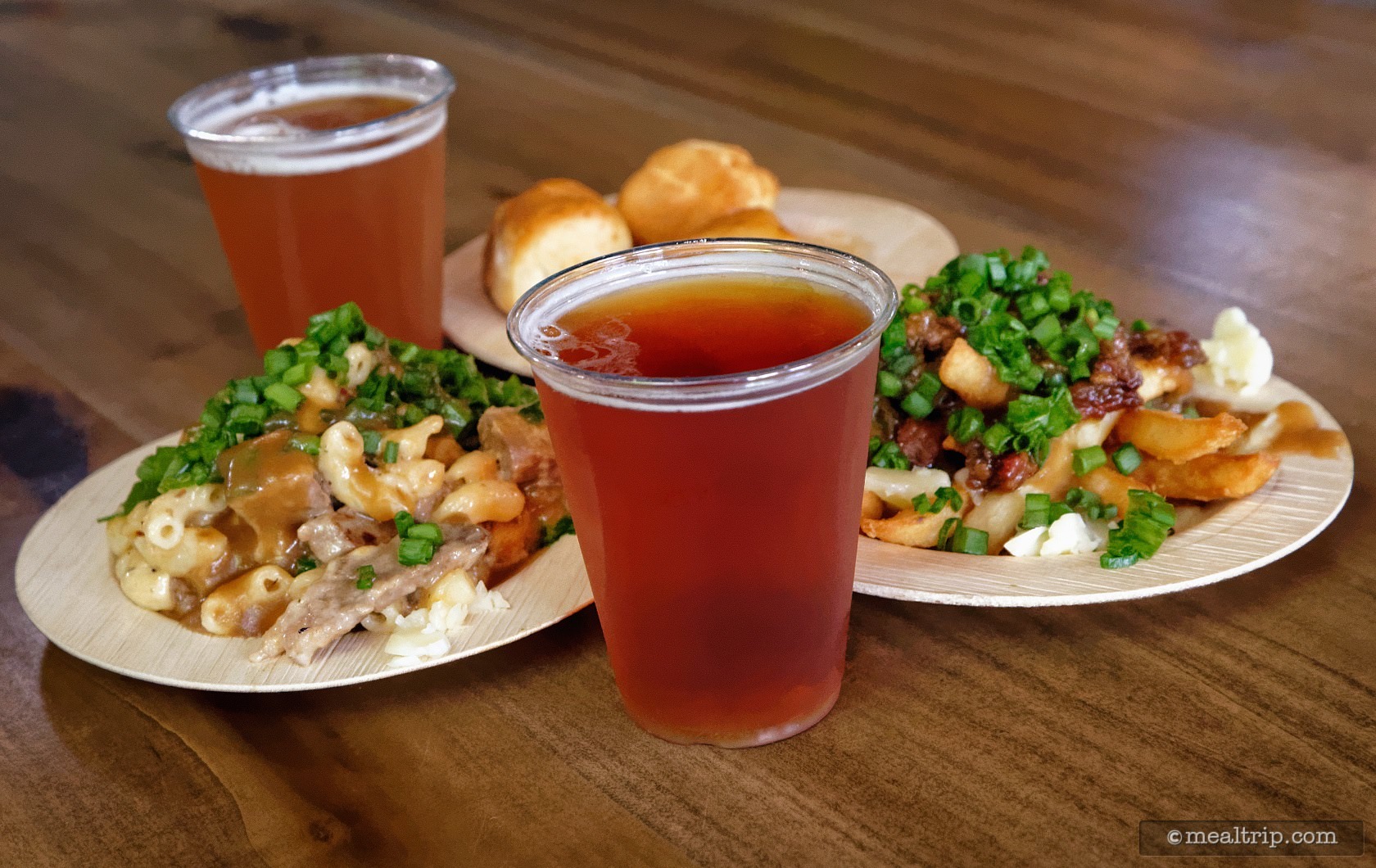 SeaWorld Orlando could not have requested a better day to kick off a new festival — it really feels like Fall out there, and there's nothing better than walking around, sampling food and some beer… right at the start of what is generally called "holiday season" around here
The 2018 Craft Beer Festival at SeaWorld Orlando kicks off today, and the very short four day festival is going to be a great addition to the park's busy festival line-up. The festival is going to take place on Saturday and Sunday, November 3rd, 4th, 10th, and 11th only (unless they extend it another week… we'll let you know if they do).
Featuring over 100 craft beers and more than 20 food samples, the festival is slightly different than some of the larger food-based festival offerings at the park. Because the "festival" area is transitioning from Halloween to Christmas decor… most of the food and beer locations are inside permanent (i.e. brick-and-morter) dining locations, centered mostly around the large lake in the center of the park.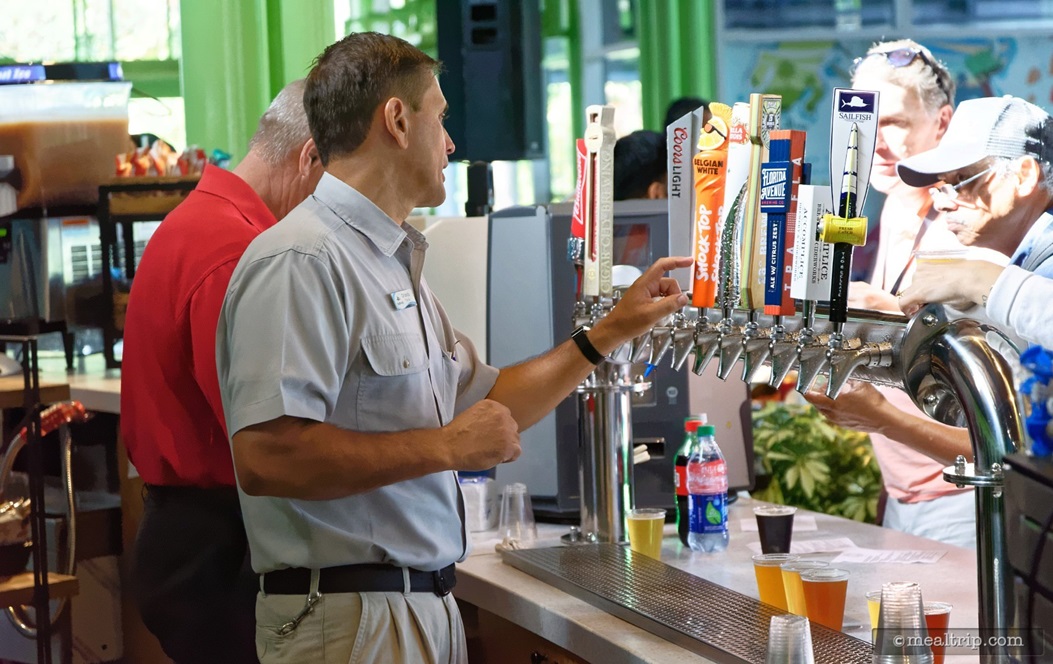 Some locations may have beer on tap, some might have cans, but there will be over 100 beers available on all four days of the festival.
Sampling lanyard will once again be available, and we really like them here at Mealtrip — because they're just so simple to use and allow us to focus on having fun without worrying about money so much. The lanyards are available in 8 and 12 sample options — and one "punch" is traded for either a beer or food sample. The 12 sample lanyard is the best deal at $54 (plus tax), making each food or beverage item just over $4.50. That's a pretty great deal compared with some other theme park based festivals.
At a preview event that took place a few days ago we had an opportunity to sample some of the food and beers that will be available… and it looks like chef Hector Colon has another winner on his hands here!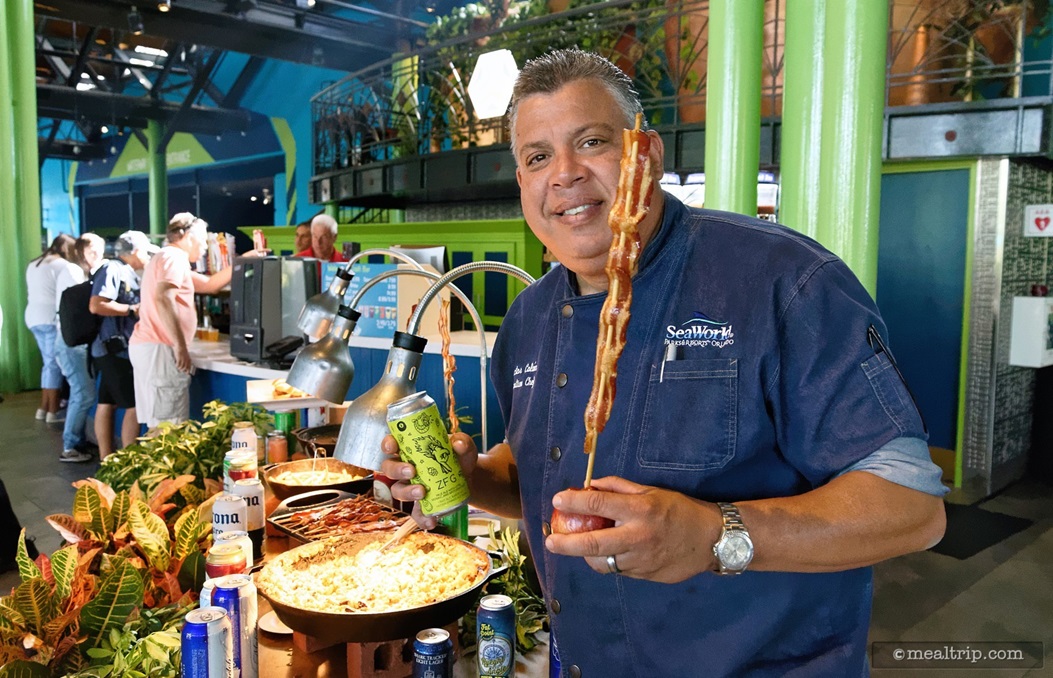 Executive Chef Hector Colon has done it again! He's put together another really great collection of "stroll around street food" that we've come to really enjoy at SeaWorld Festivals.
We've used the words "street food" a lot when talking about food-based festivals at SeaWorld, and this really is what SeaWorld seems to "get" — the food is just really good, fun, pairs well with beer, street food. Perfect for just walking around, sampling items as you go… and that's what a festival like this is all about.
Rather than go into a big review of each item here… I'll close with a bunch of food and beer photos of just a few of the items… because I want to get out there right now and try some more stuff right now!!!!
Like I mentioned, the new 2018 Craft Beer Festival at SeaWorld only runs on weekends this November (2018) — on the 3rd, 4th, 10th, and 11th — be sure to check this one out if you like beer and some really good fun beer paired food!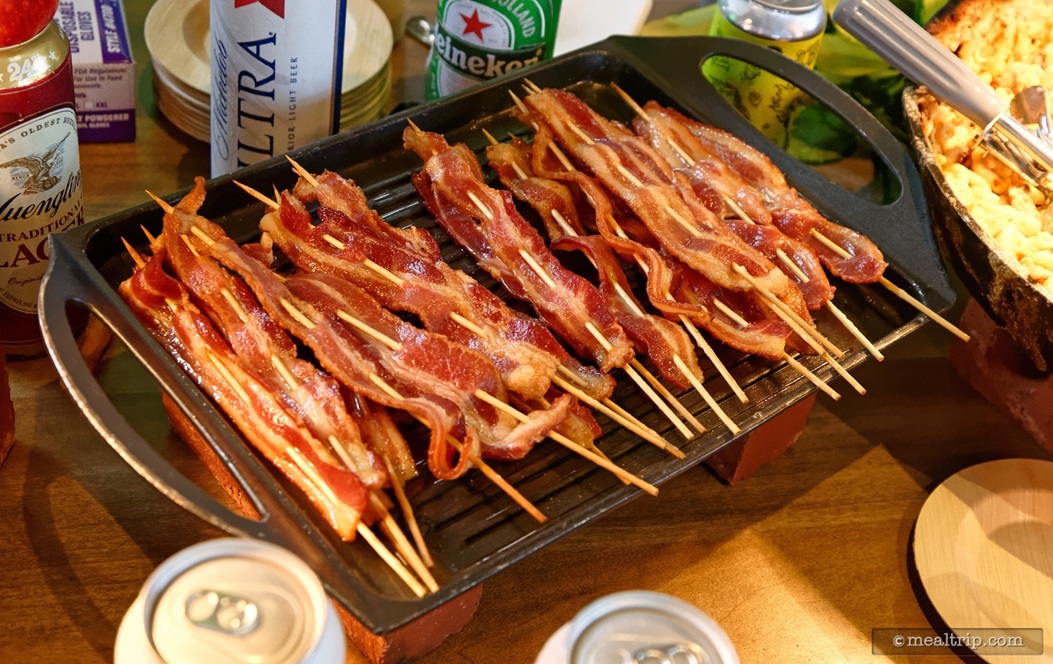 Who doesn't want to grab a beer when looking at a giant plate of bacon on a stick!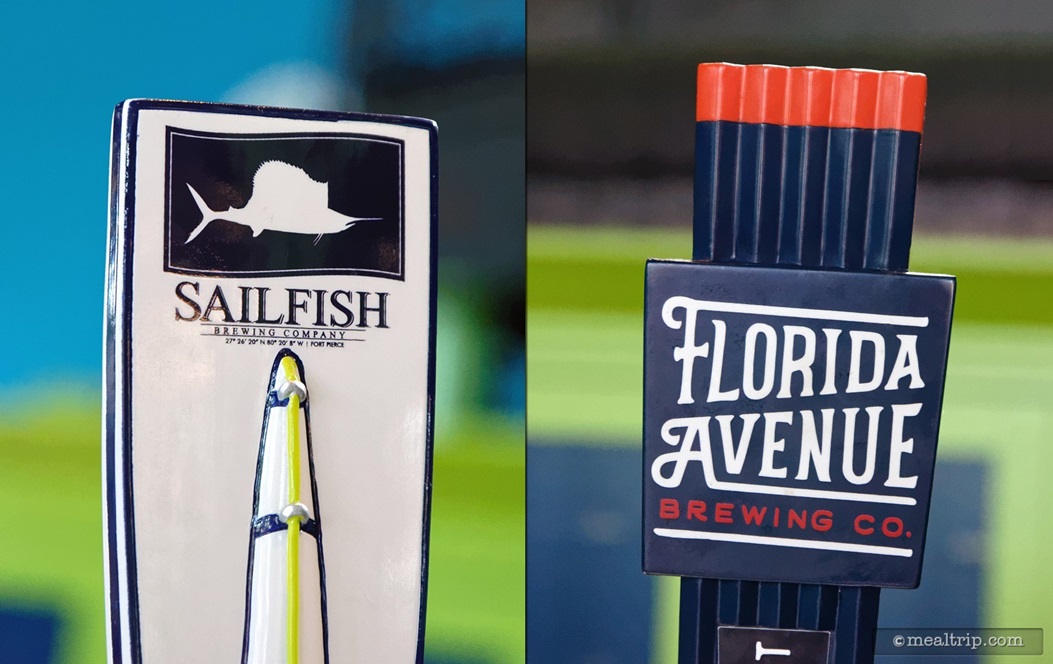 Here's a couple of the beers that we found on tap!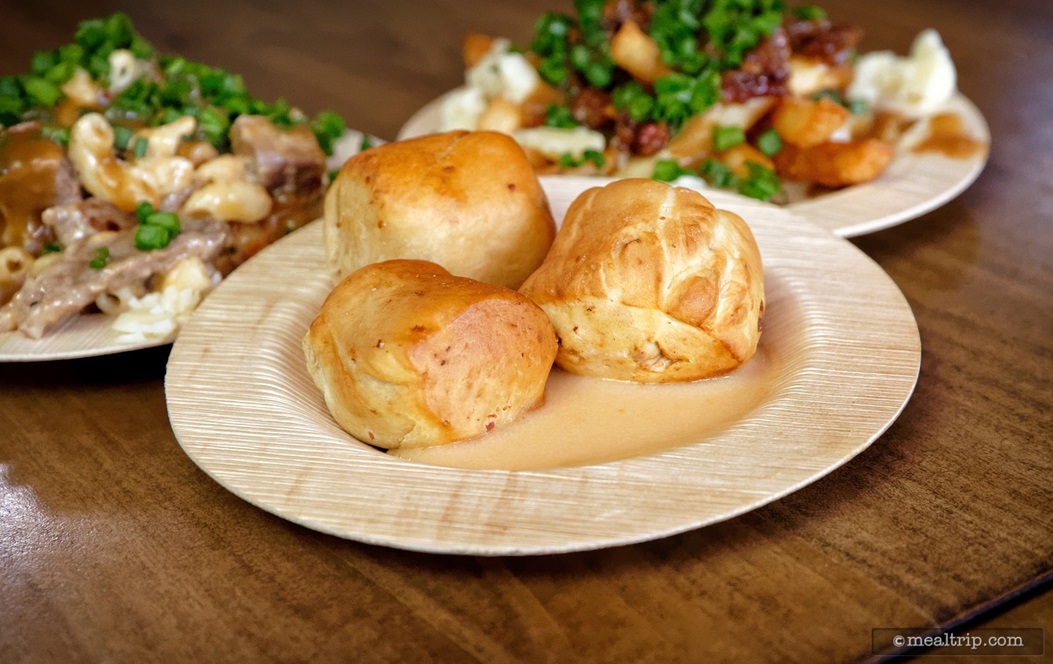 Infused Bacon Cheddar Pretzel Bites from Mama's Pretzel Kitchen Patio Bar.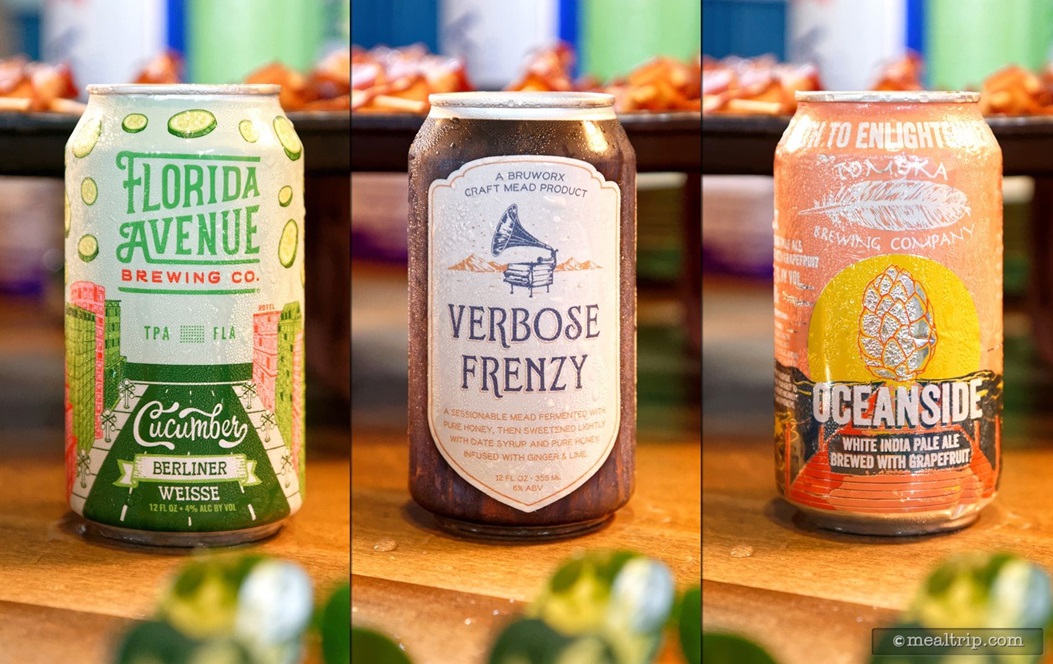 This really is a great opportunity to try out some different craft beers.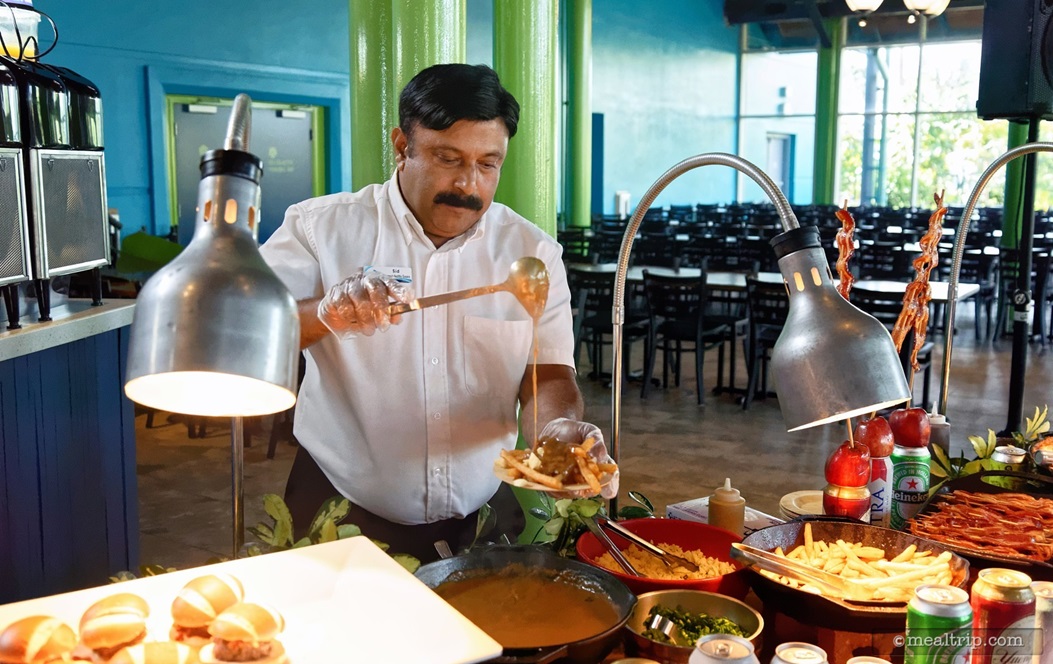 All of the food at the Craft Beer Festival is basically "assembled to order" so each of the components stay hot and fresh.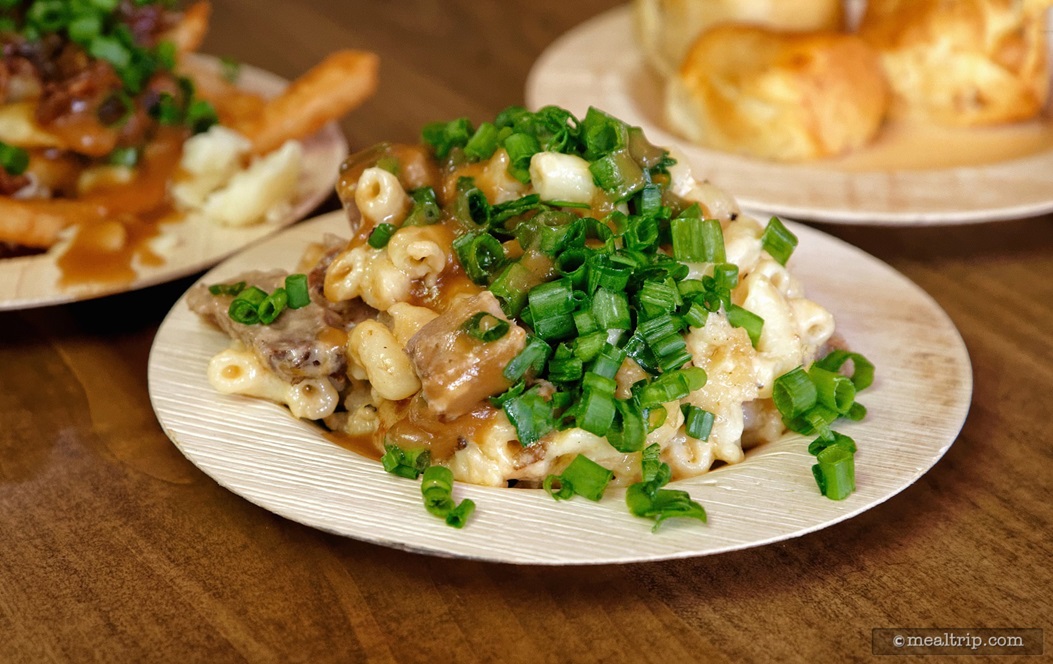 The Waterway Bar is offering up this BBQ Brisket Mac-N-Cheese dish which features Jalapeno Cheddar Pepper Jack Cheese Sauce, BBQ Brisket, topped with Spiked BBQ Sauce and a Parmesan Garlic Crust.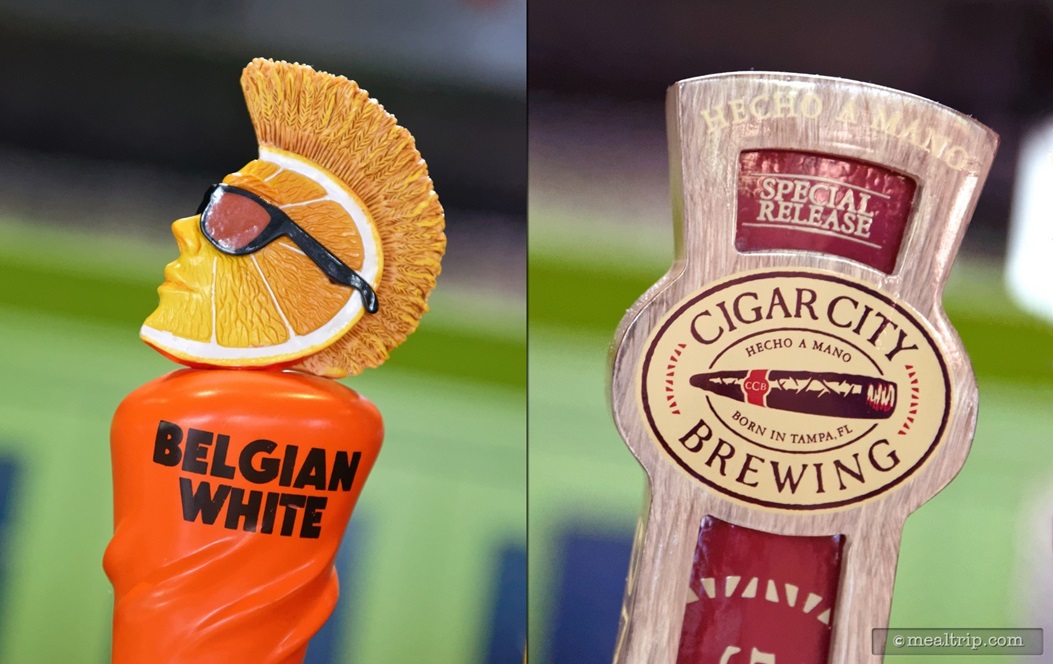 Beer pull tap handles are so much fun! We love seeing what the different breweries come up with.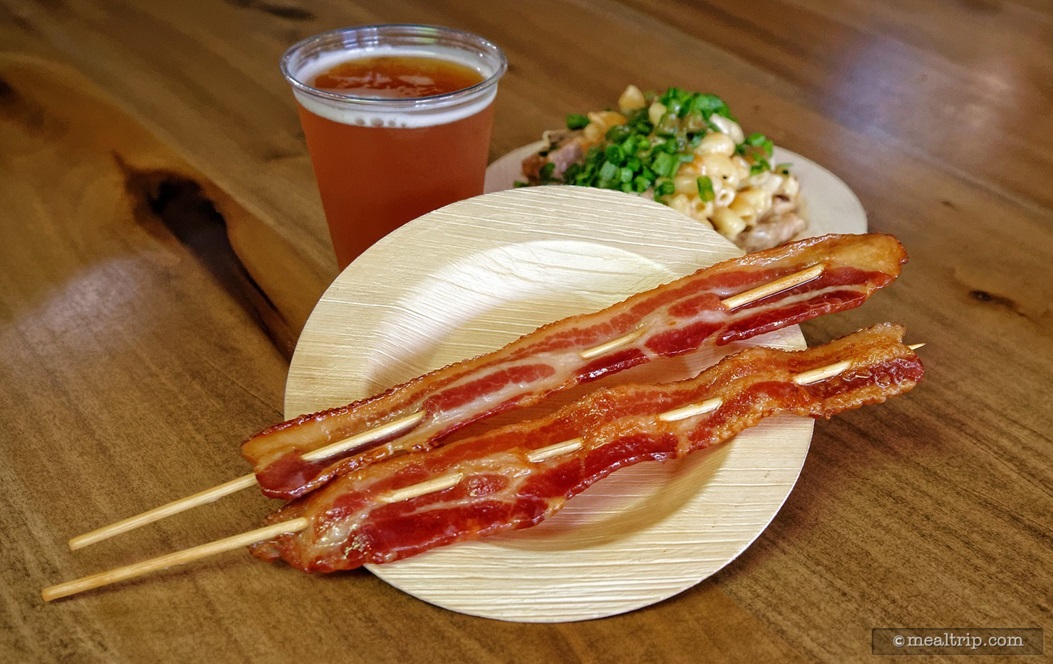 Mmmmmm... Candied Bacon on a Stick!!!!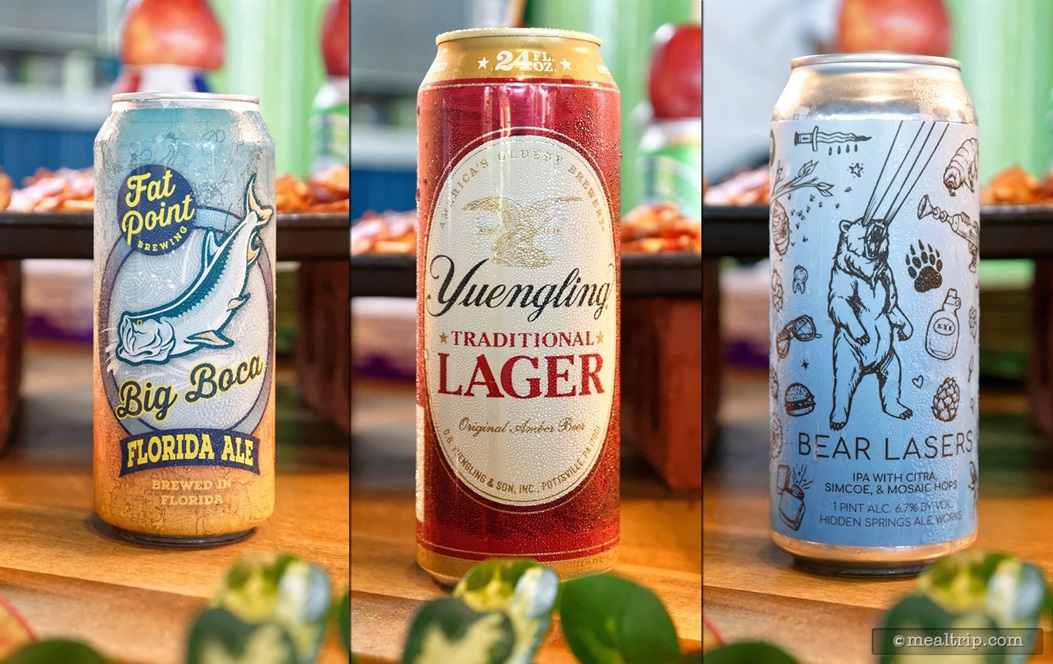 Some of the craft beers will be in cans (but will be poured in a 7oz sample glass for you)... there will be no can collecting here... but you can take pictures!!!
This Poutine sample (which is great combinations of fries, brown gravy, and cheese curds) is located at Shark's Kiosk.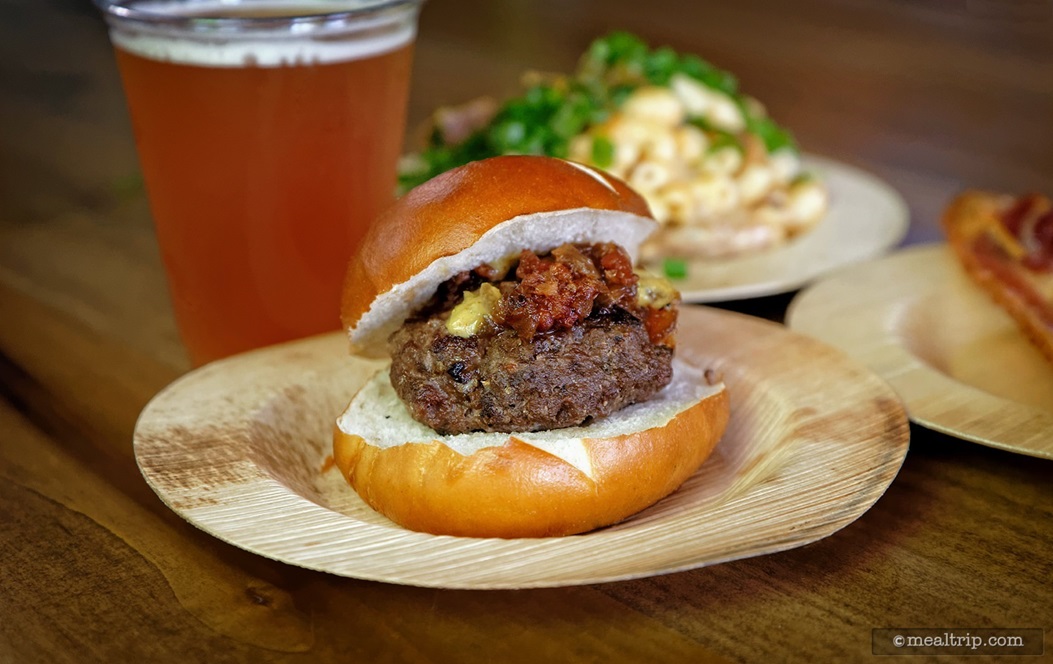 The Bison Slider, which is served with a lager bacon onion jam and minorcan mustard (which pairs so well with just about any beer) is available at Shark's Kiosk. We wish our sample had a little more of that bacon onion jam on it — because what was on there... was just so good!
Some of the information and photos for this article were gathered at media event sponsored by SeaWorld, Orlando, at which, Mealtrip.com was an invited guest.