SeaWorld Orlando Seven Seas Food Festival ::

Seven Seas Food Festival Menu Items and Prices for 2018 (Text List)

March 25th, 2018

SEAWORLD ORLANDO

If you find this post useful,

we'd love it if you would share it.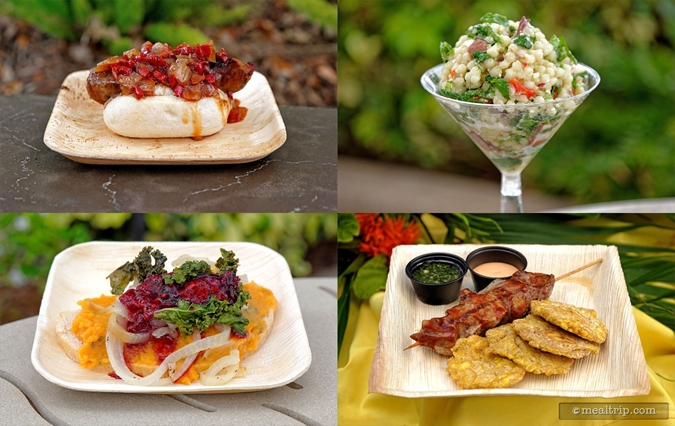 Here is a text-based line-up for (some of the) food booths, the booth names, and the food items that are available for
SeaWorld Orlando's 2018 Seven Seas Food Festival
. This list is for the 12
"Global Marketplaces"
-- they are at the heart of the annual festival -- even though there are a few additional kiosk and items available at other "normal" Sea World locations. The festival takes place on weekends only between those date spans.
There are little "Event Guide" booklets available to help guests find the various food and beverage kiosks which are located throughout the park. There's also a great couple of pages in the back of the booklet that highlight the Gluten-free, Vegetarian, and Vegan items at the festival.
Below is a list of the booth names and the food items they will be serving up during the
2018 SeaWorld Orlando Seven Seas Food Festival
. The first day of the festival is Saturday, February 17th, 2018.
Mexican Market

FOOD
$5.99 : Braised Chicken Adobo
$3.99 : Skewered & Grilled Corn on the Cob
$5.49 : Taco Al Pastor Achiote
$3.99 : Sopapilla - NEW
Caribbean Market
FOOD
$6.49 : Crab Cake - NEW
$5.49 : Seafood Ceviche - NEW
$5.99 : Cinnamon Slow Roasted Pork Belly
$3.99 : Papaya Candy - NEW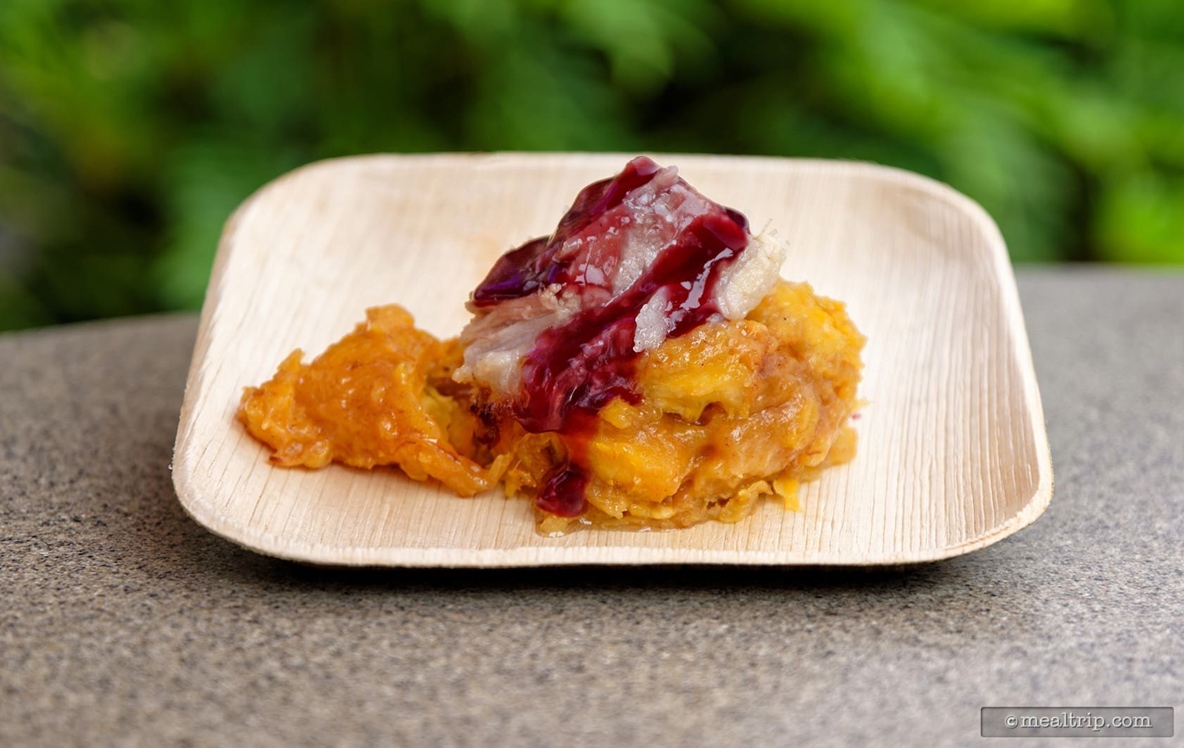 2018 Caribbean Market : $5.99 : Cinnamon Slow Roasted Pork Belly
All-American Market
FOOD
$5.49 : Chicago Hot Dog Slider - NEW
$4.99 : Coney Island Hot Dog Slider - NEW
$4.99 : New York Hot Dog Slider - NEW
Florida Market
FOOD
$5.49 : Conch Fritters - NEW
$6.99 : Wild Boar Smoked Cheddar Sausage - NEW
$6.49 : Shrimp Mac & Cheese
$4.49 : Key Lime Martini (dessert)
Mediterranean Market
FOOD
$7.49 : Sea Scallops Provencal
$6.99 : Grilled Lamb Chop
$4.99 : Mediterranean Couscous Salad - NEW
$4.49 : Chcolate Guinness Mousse Parfait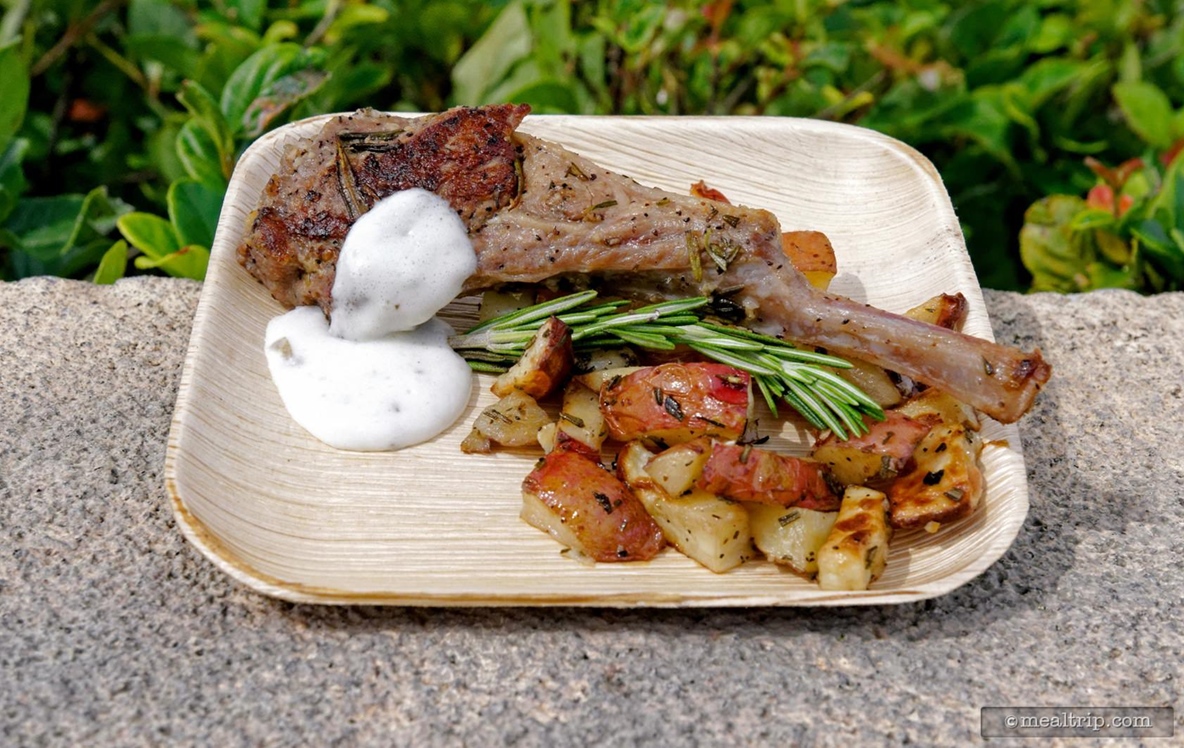 2018 Mediterranean Market : $6.99 : Grilled Lamb Chop
North Atlantic Market
FOOD
$8.49 : New England Lobster Roll
$4.99 : Sweet Corn & Cheddar Hushpuppies - NEW
$6.49 : Grilled Venison Sausage Slider
$5.49 : Grilled Tostada with Vegetable Spread - NEW
$4.49 : Banana Foster Cheesecake Cones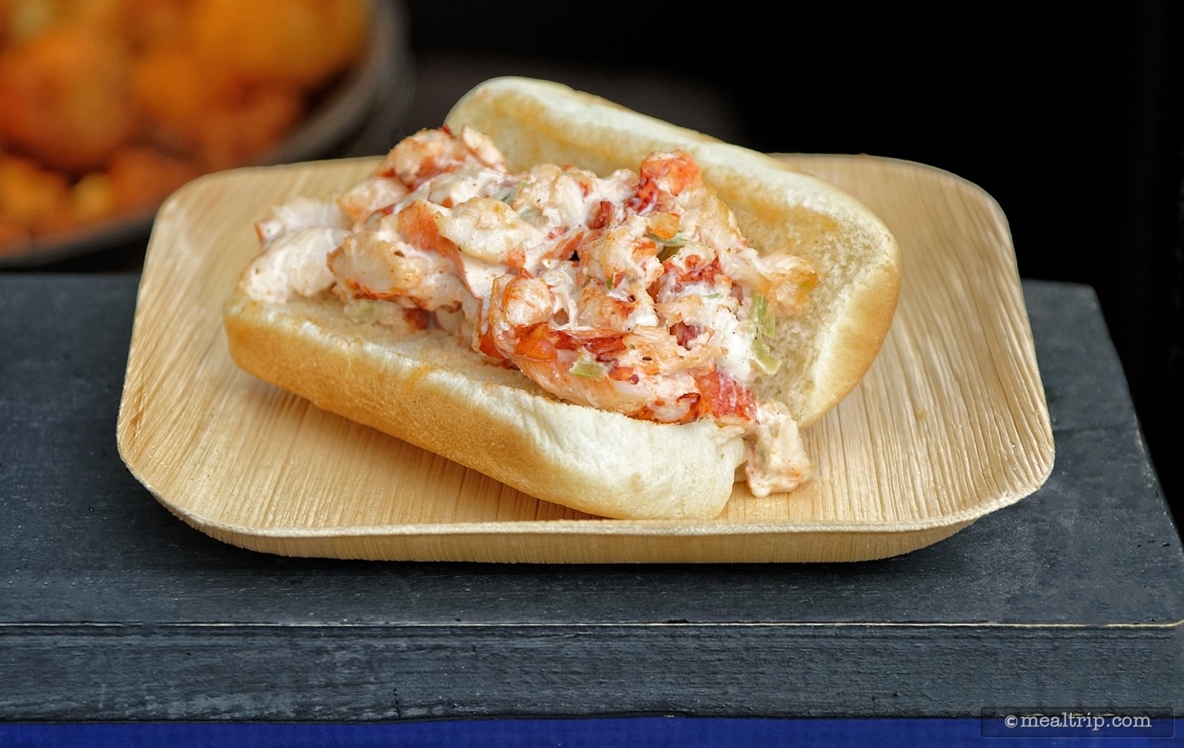 2018 North Atlantic Market : $8.49 : New England Lobster Roll
Pacific Coast Market
FOOD
$5.49 : Fried Calamari - NEW
$5.99 : Crispy Fish Taco - NEW
$4.49 : Deconstructed California Roll - NEW
$4.49 : Warm Pear Maple Cobbler - NEW
German Market
FOOD
$6.49 : Wiener Schnitzel Slider - NEW
$5.99 : Pretzel Wrapped Bratwurst - NEW
$6.99 : Knockwurst - NEW
$4.99 : Chocolate Dipped Footlong Pretzel - NEW
2018 German Market : $5.99 : Pretzel Wrapped Bratwurst
Polynesian Market
FOOD
$4.99 : Lumpia - NEW
$5.99 : Aloha Mixed Plate - NEW
$5.49 : Pineapple Tofu Poke Bowl - NEW
$4.49 : Hawaiian Pineapple Dream Cake
Gulf Coast Market
FOOD
$5.49 : Chicken & Sausage Gumbo
$7.49 : Shrimp Po Boy - NEW
$5.99 : Cheese Grits & Shrimp Casserole
$4.49 : Bread Pudding - NEW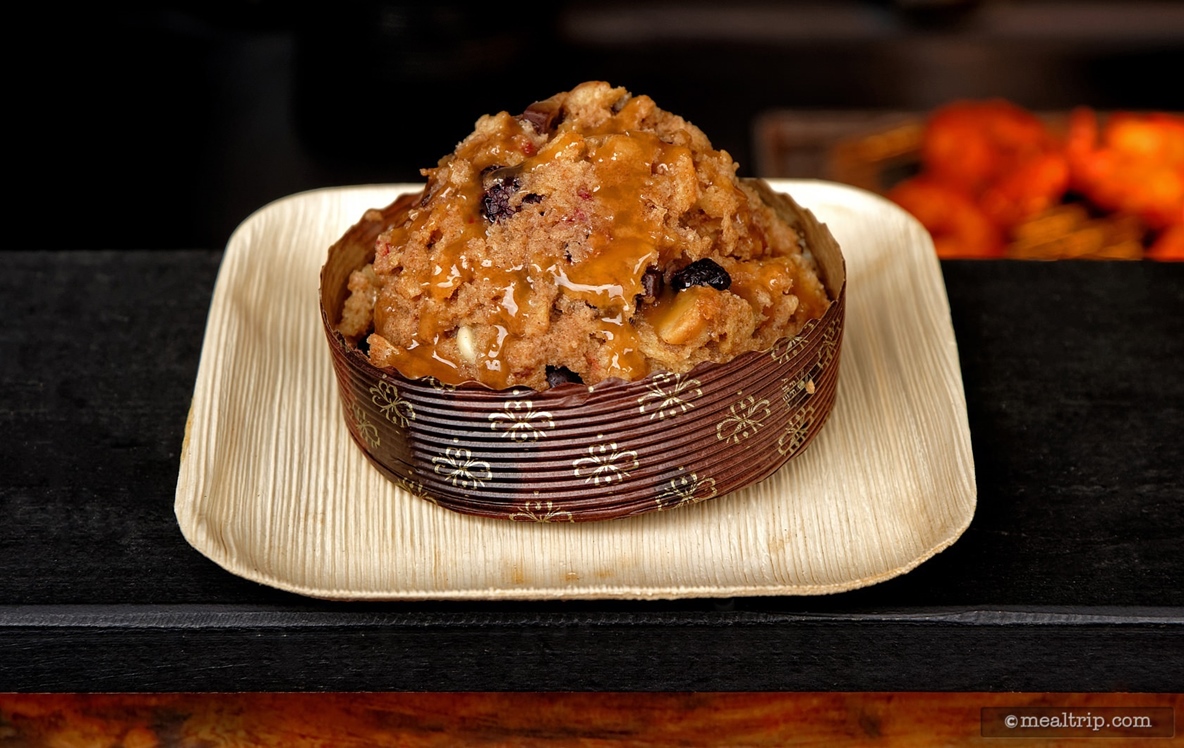 2018 Gulf Coast Market : $4.49 : Bread Pudding
Asian Market
FOOD
$6.99 : Peking Duck Lo Mein
$6.49 : Char Siu Bao - NEW
$6.49 : Skewered Pork Wrapped in Bacon - NEW
$5.49 : Kimchi Taco
$4.99 : Bingsu Salted Vanilla Ice Cream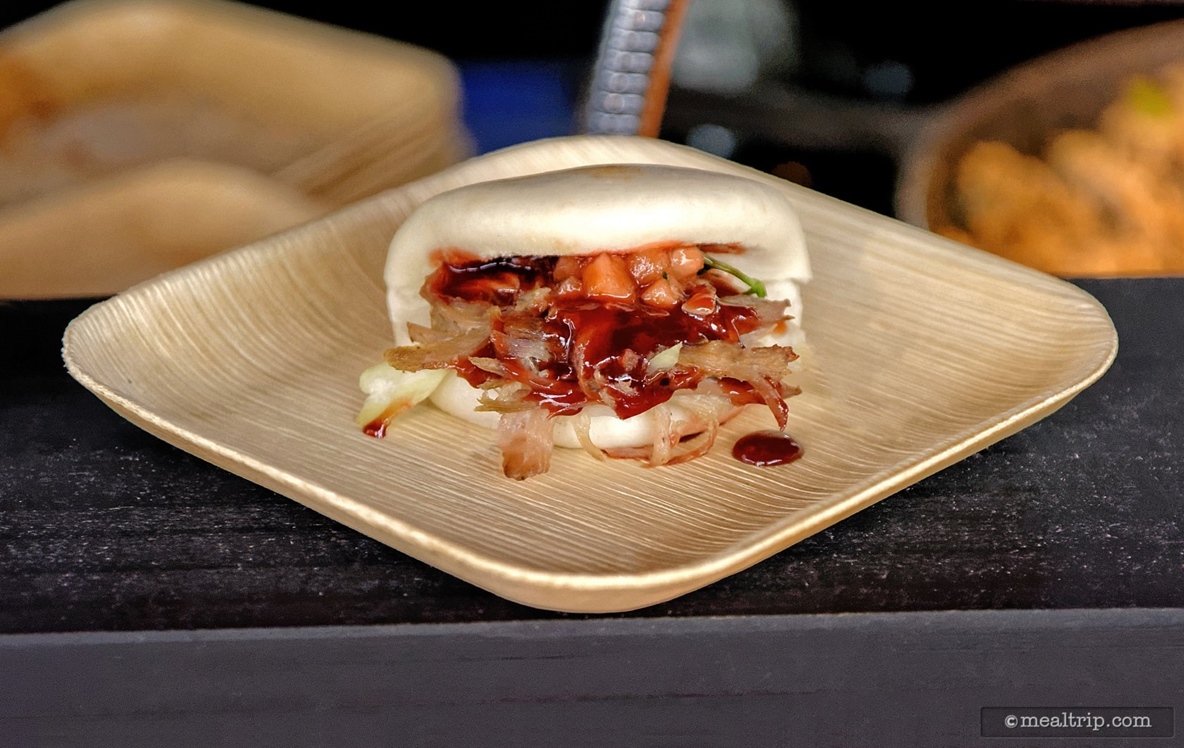 2018 Asian Market : $6.49 : Char Siu Bao
Brazilian Market
FOOD
$6.99 : Brazilian Churrasco

$4.99 : Bacon Wrapped Sweet Plantain - NEW
$5.49 : Salpicao Brazilian Chicken Salad
$3.99 : Brazilian Cheese Bread

$3.49 : Passion Fruit Mousse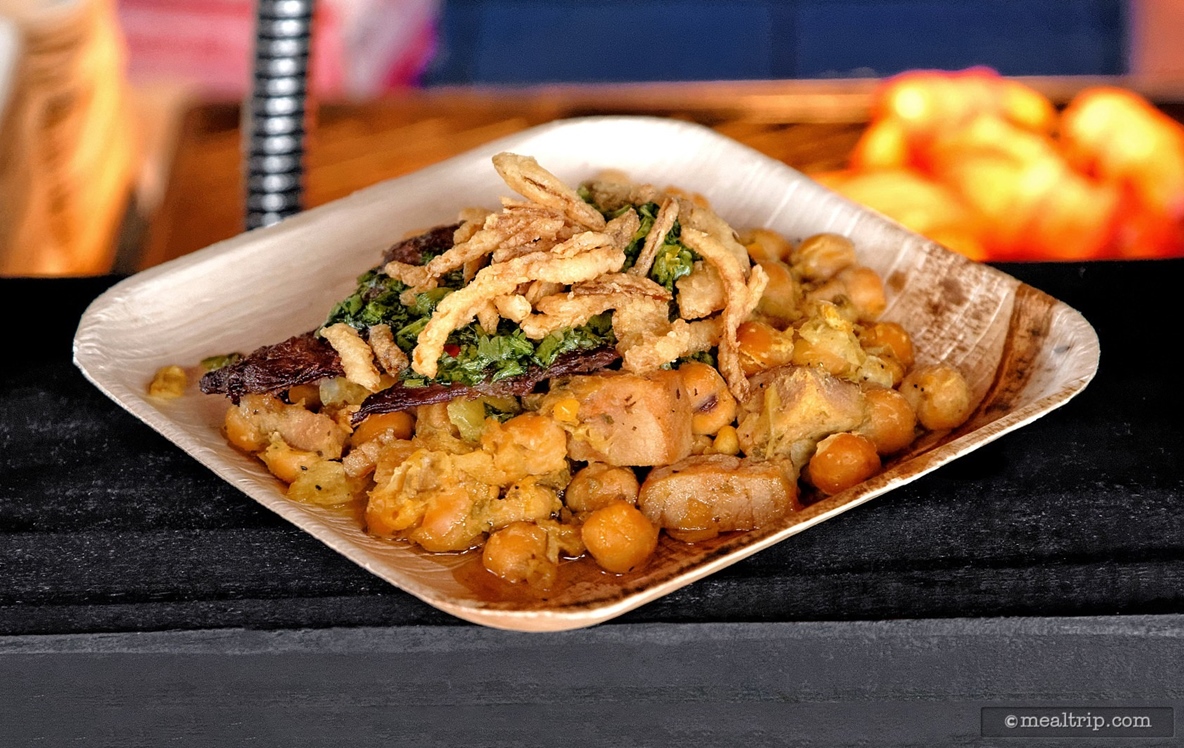 2018 Brazilian Market : $6.99 : Brazilian Churrasco
Viva Latina - Limited Time Menu Items
Saturdays, March 31 – April 29, 2018
PLATTERS
(full plates - not available as part of the Sampling Lanyard promotion)
$14.99 : Mofongo con Carne Frita - Garlic Mashed Plantains with Onion Mojo, Served with Fried Pork - NEW
$13.99 : Lechón Asado - Traditional, Roasted Pork Rubbed with Caribbean Seasonings, Pigeon Peas, and yoru choice of Ripe or Sweet Plantains

$9.99 : Pincho de Pollo con Tostones - Skewered, Flame-Grilled Chicken Finished with a Sweet & Spicy BBQ Sauce, Served with Fried Plantains
$9.99 : Pincho de Cerdo con Tostones - Skewered, Flame-Grilled Pork Finished with a Sweet & Spicy BBQ Sauce, Served with Fried Plantains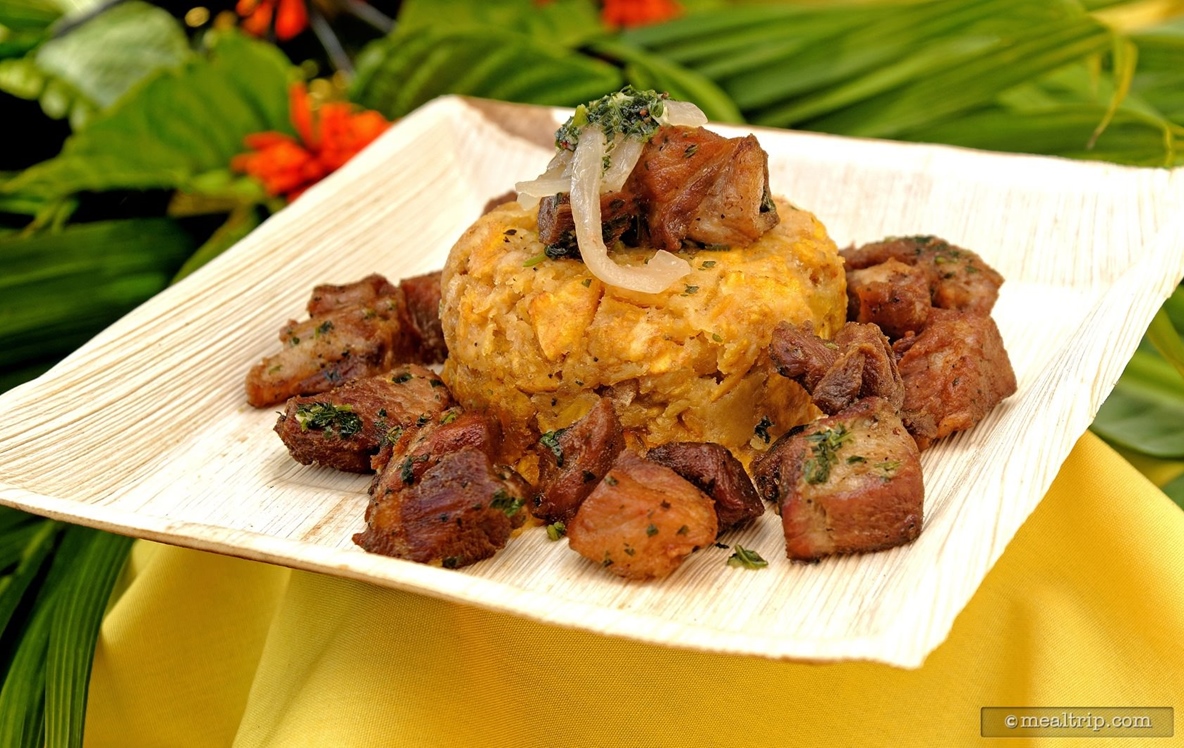 2018 Viva Latina Limited Time Menu Items : $14.99 : Mofongo con Carne Frita
SAMPLING LANYARD PORTIONS
$5.99 : Empanadilla Loca - Pastry Filled with Cheese, Beef, Mayo-Ketchup, Lettuce, and Tomato - NEW
$5.49 : Empanadilla de Pizza - Pastry Filled with Mozzarella Cheese and Zesty Tomato Sauce
$5.49 : Empanadilla de Carne - Pastry Filled with Savory Ground Beef
$5.49 : Empanadilla de Pollo - Pastry Filled with Seasoned Pulled Chicken
$5.49 : Bacalaítos - Thin, Crispy Salted Codfish Pancake