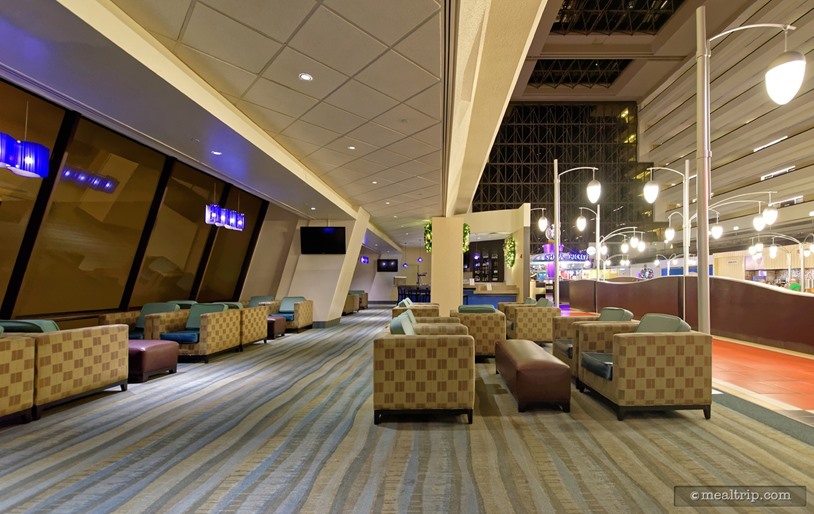 There really is no "entrance" location for the Outer Rim Lounge. The entire west side of the seating area is open to the main concourse. Here, we're looking north, and the actual bar would be at the far end.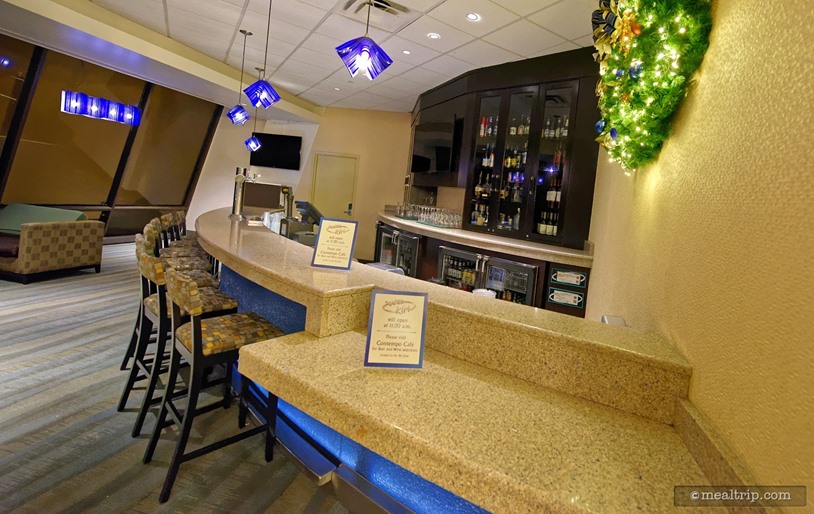 A close up of the Outer Rim bar itself reveals a few chairs... but not too many.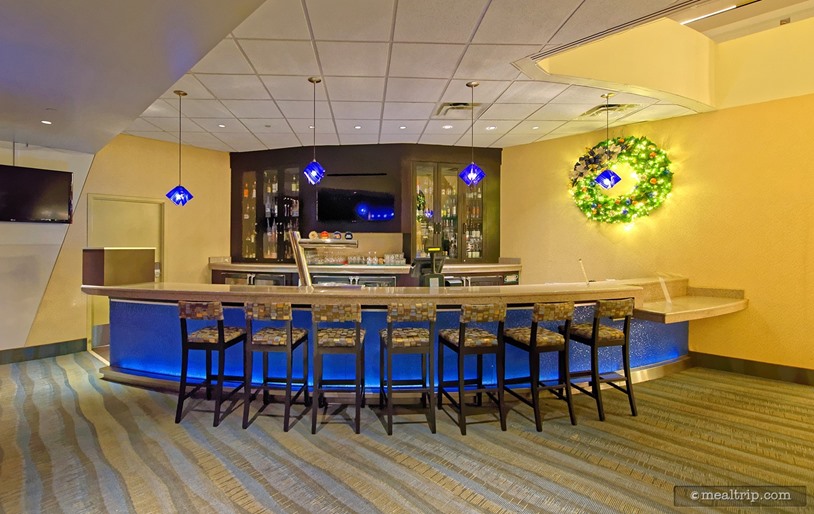 The "bar" at the Outer Rim is tucked in behind two walls and a window. It's located on the far north end of the actual lounge/seating area.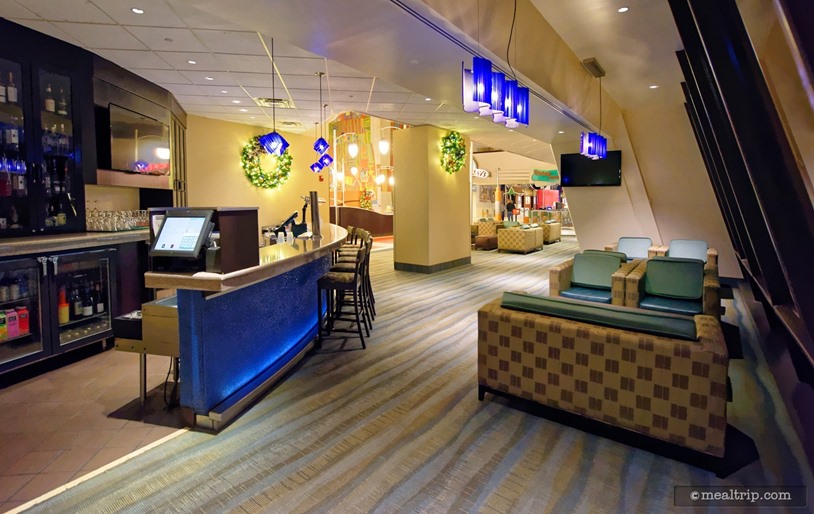 Here, we're almost outside the window, looking at the Outer Rim's bar and some of the lounge style seating next to the window.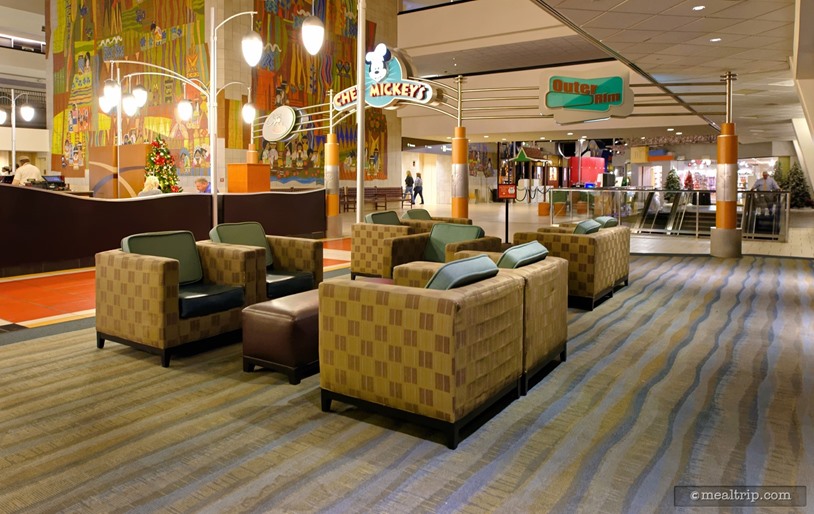 Closer to the concourse, there is more lounge style seating. There can be quite a lot of foot-traffic out here though. There's not much separation between the lounge and the main walkway to Chef Mickey's.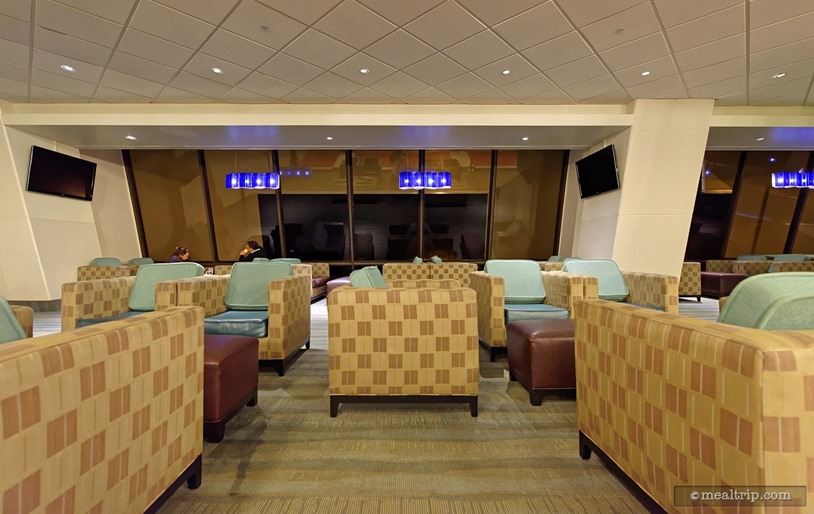 Some of the coolest seating at the Outer Rim Lounge is provided by these very square chairs. They offer good views of the lake and pool area outside the giant windows. (Note, this is the "wrong" side of the Contemporary to see the castle.)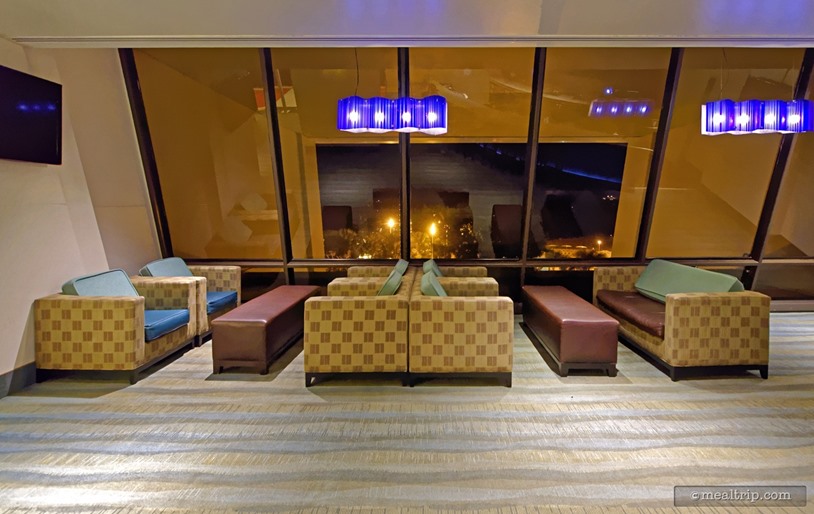 A closer look at some of the lounge chairs located right next to the floor to ceiling windows at the Outer Rim.