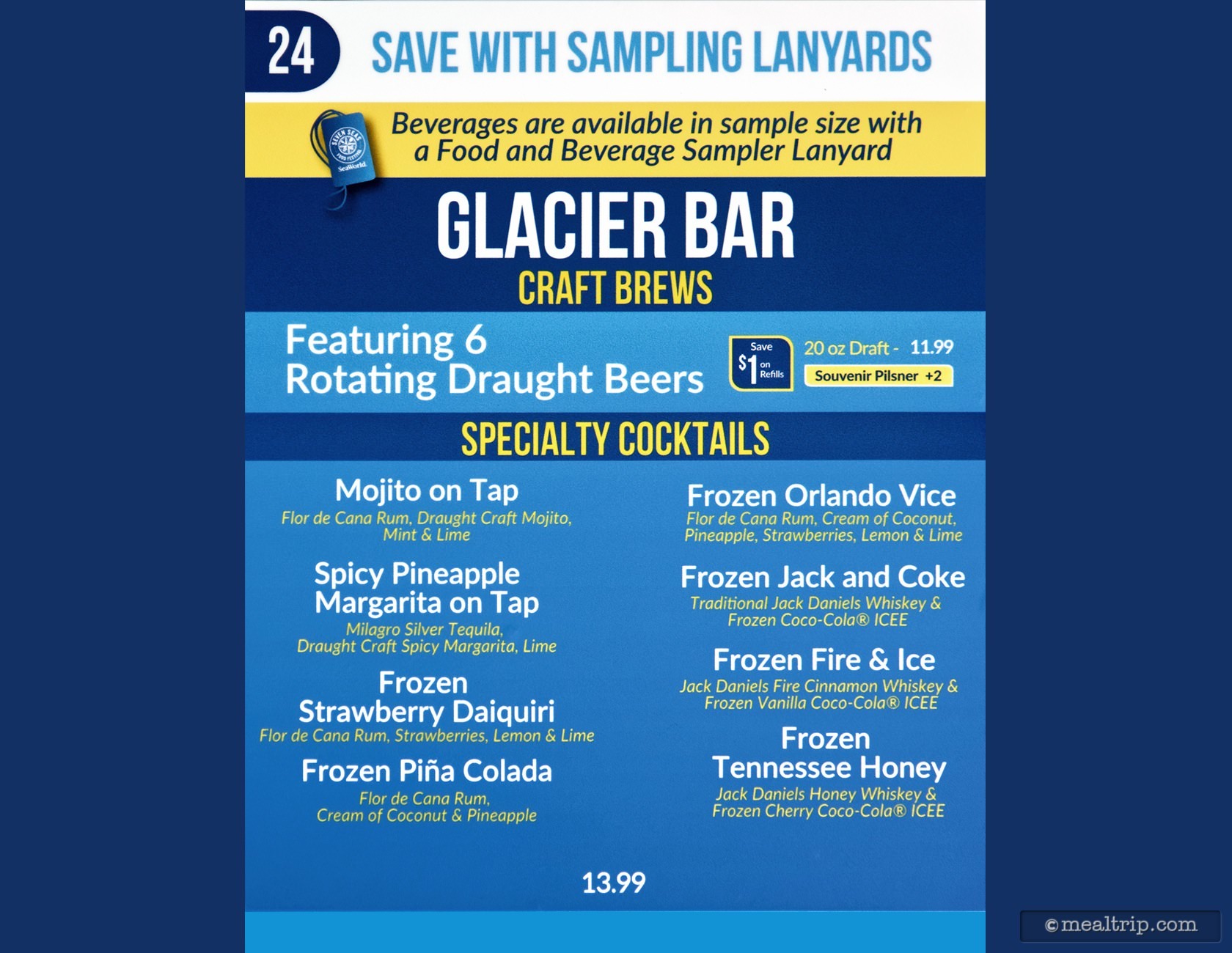 There are quite a few specialty cocktails available over at the Glacier Bar along with six beers on tap.
There are no "special" food items avaiable at Glacier Bar this year, but I "think" the normal food/snack item is still available???? Don't quote me on that.

Honestly, I think the idea here is to get you into Glacier Bar — and off the Food Festival Trail — so as great as the Glacier Bar and the Flamecraft Bar are during normal, non-festival times of the year — I don't really think of them as "booth locations". But maybe that's just me.