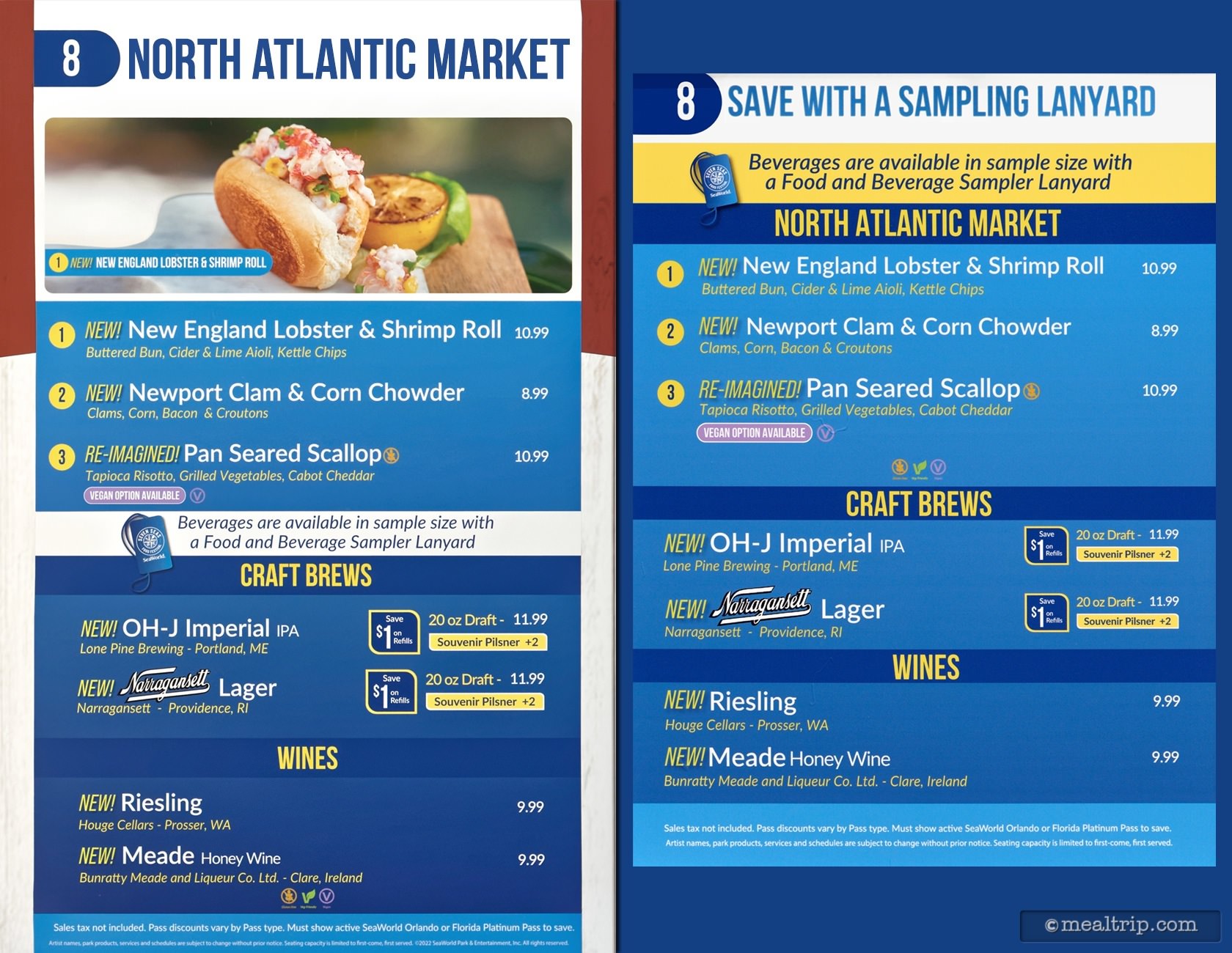 This booth location is one of the larger ones at the festival, but even so, the lines here may get long at peak times.
One of the three items they're featuring this year is the New England Lobster and Shrimp Roll - which is usually a guest favorite.

An interesting beverage selection also calls this booth home... the Bunratty Meade. If you've never tried mead before, a small sample glass is a great way to try this ancient beverage. Historians have found pottery vessels that contained mead dating back to 7,000 BC.