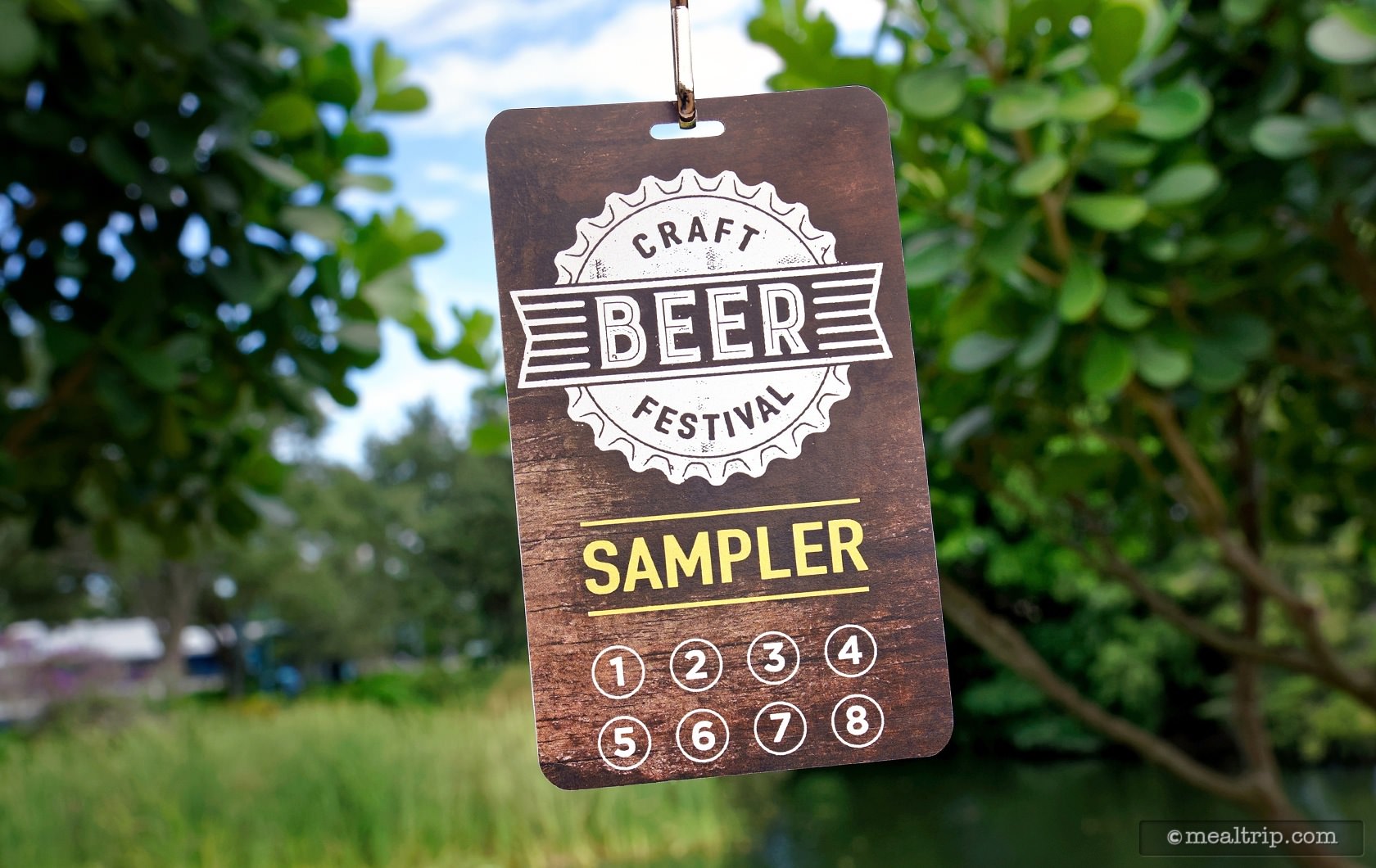 A Sampler Lanyard is a great way to experience the Craft Beer Festival at SeaWorld. For a fixed price, you get this lanyard and a certain number of food and beverage samples — at a substantial discount over purchasing them individually.
There's also a special Sampler Lanyard for annual passholders that includes 15 samples for the price of 12 — which is a really good deal. I've added price breakdowns under most of the food photos that I've posted from this year's festival.

Check out one of my Walkabout articles to see how much you could save on each item at the Craft Beer Festival.