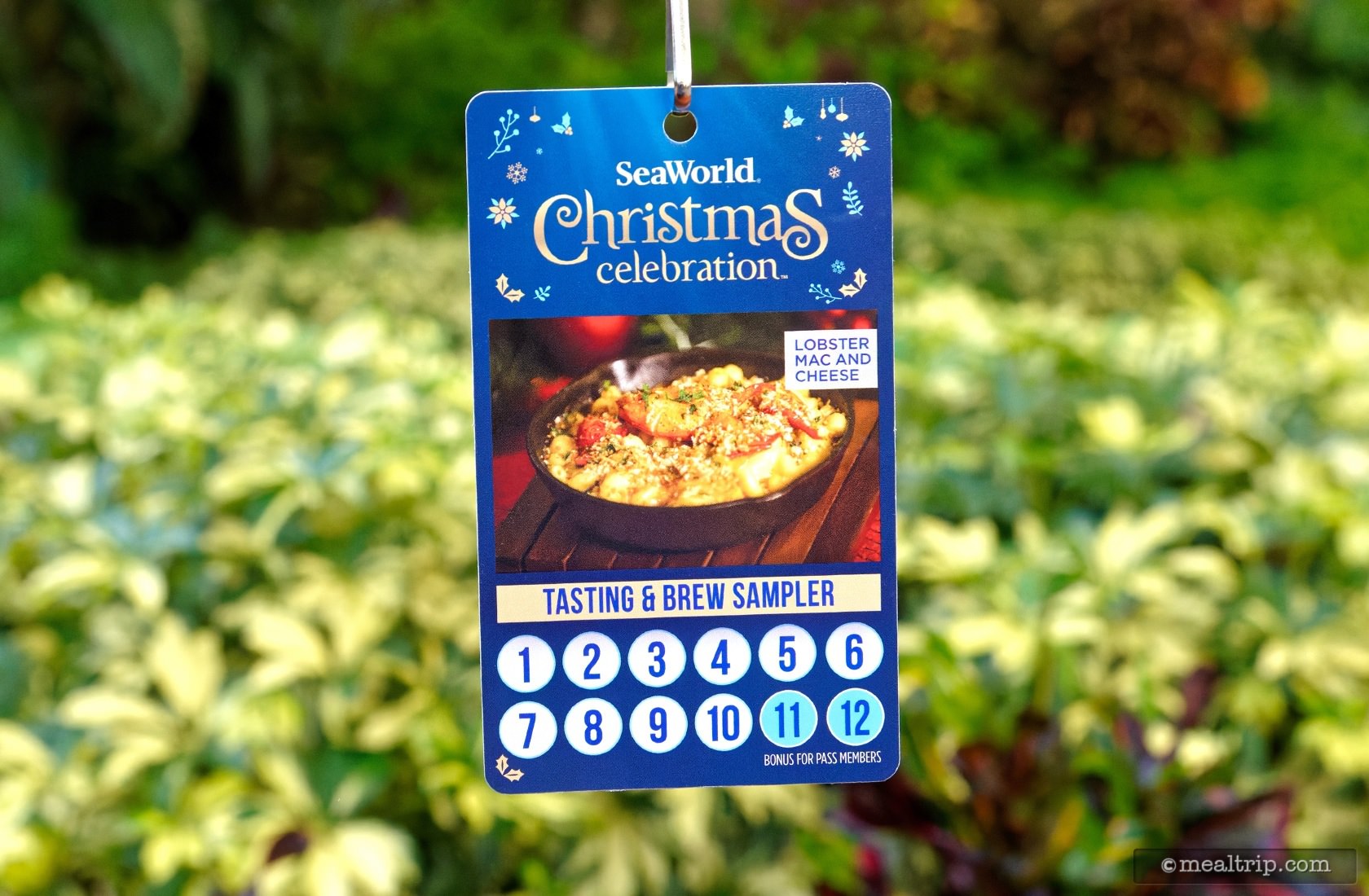 The SeaWorld Christmas Celebration Sampler Lanyard is a great way to save money when purchasing food at the festival.
Most of the main plate, savroy food items this year are hovering in the $11 range. A Five Sample Lanyard breaks down to $7.46 per item, while a Ten Sample Lanyard breaks down to $5.33 per item.

Annual Passholders have access to the best deal, a Twelve Sample Lanyard... with each sample breaking down to just $4.45 per item. At that price, you feel like you're getting a good deal on everything!