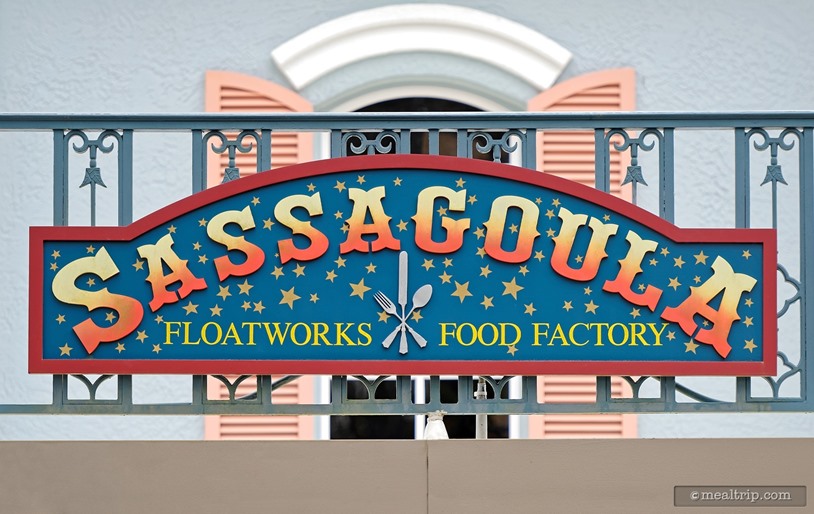 Exterior signs mark the Sassagoula Floatworks restaurant at Disney's Port Orleans French Quarter resort.
The Shrimp and Grits at Sassagoula is really, really good.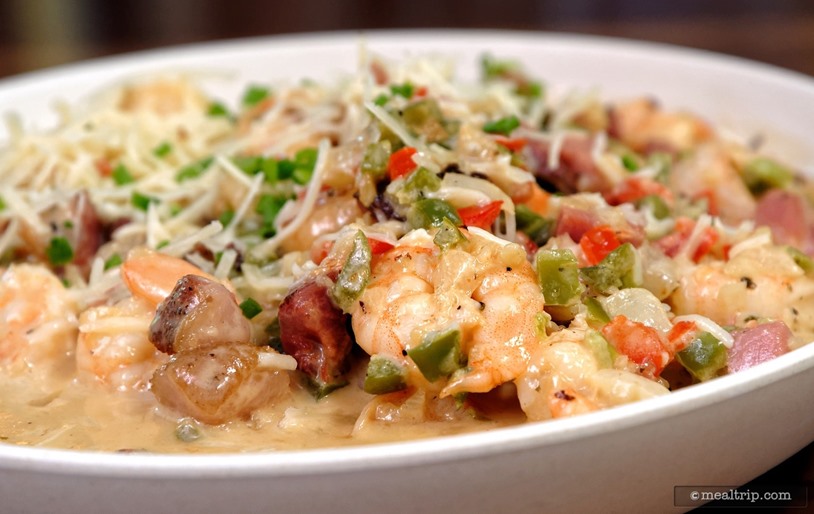 If you remember the almost cult-like following that the Shrimp and Grits at Olivia's had... well... that chef (Tony Marotta) created most of the new menu at Sassagoula (2017).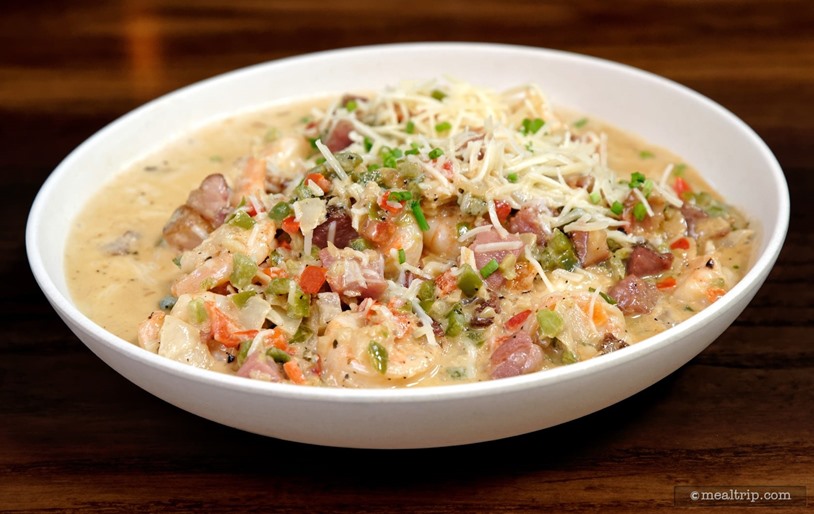 There were around 20 "single bite" shrimp in the Shrimp and Grits entrée, and a couple different types of sausage.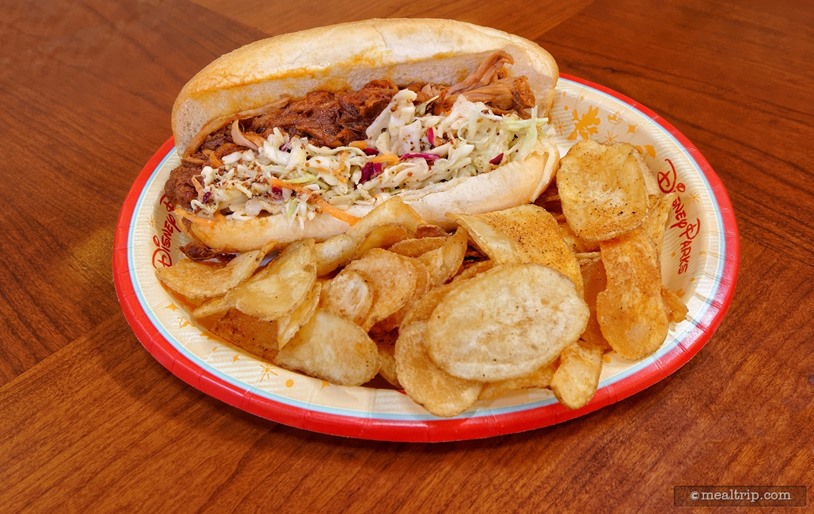 The Pork Po' Boy with House Made Chips from Sassagoula Floatworks at Disney's Port Orleans, French Quarter is just one of the New Orleans inspired sandwiches you will find on the lunch menu.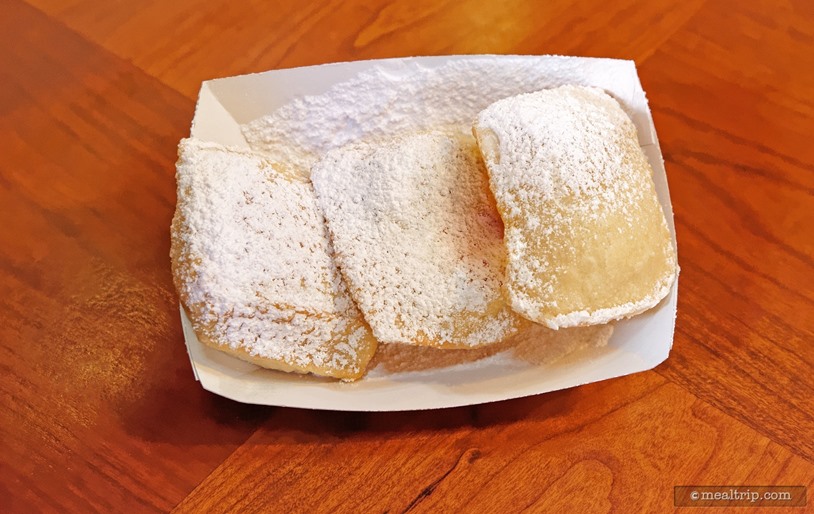 Fresh, hot beignets are available all day long from the Sassagoula Floatworks, at Disney's Port Orleans, French Quarter. You can get a three count (shown here) or a half-dozen at a time.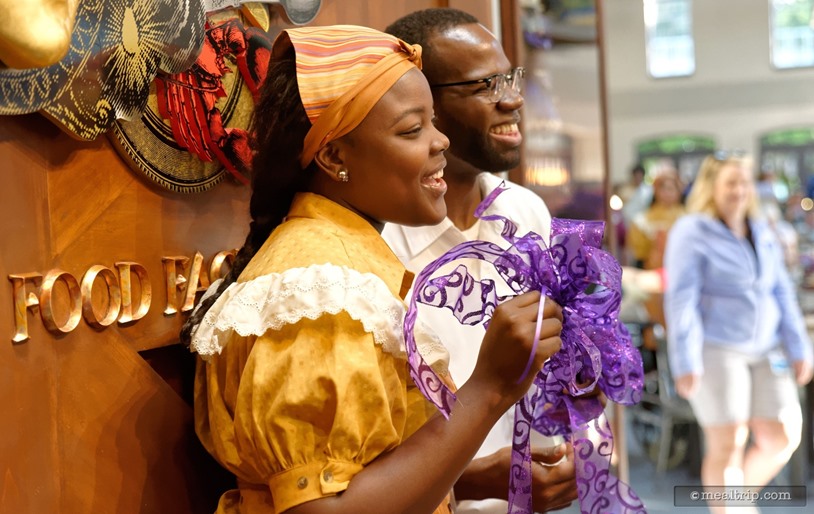 Sassagoula Floatworks was refurbished and had a mini re-opening ceremony in November, 2016.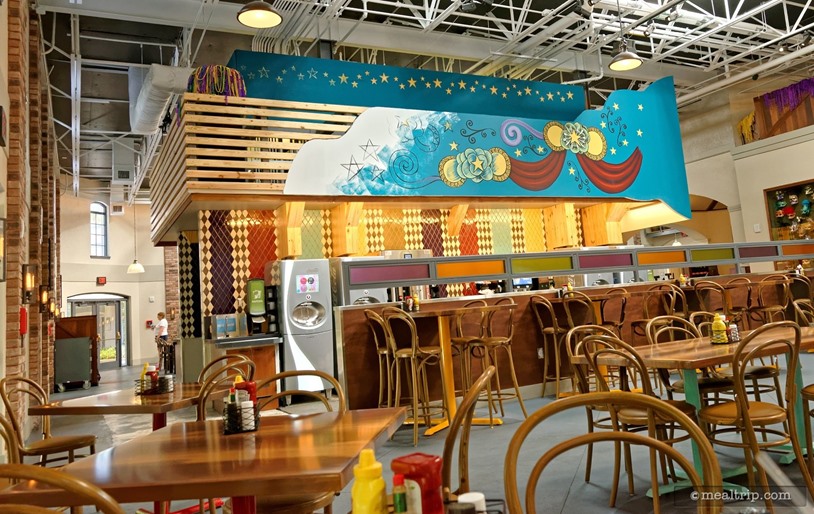 The "centerpiece" at Sassagoula is this utensil and drink station.
If you happen to visit Sassagoula over the holidays, be sure to check out the holiday trees that are in the lobby area leading to the restaurant. They all feature colorful and detailed New Orleans-inspired mask ornaments.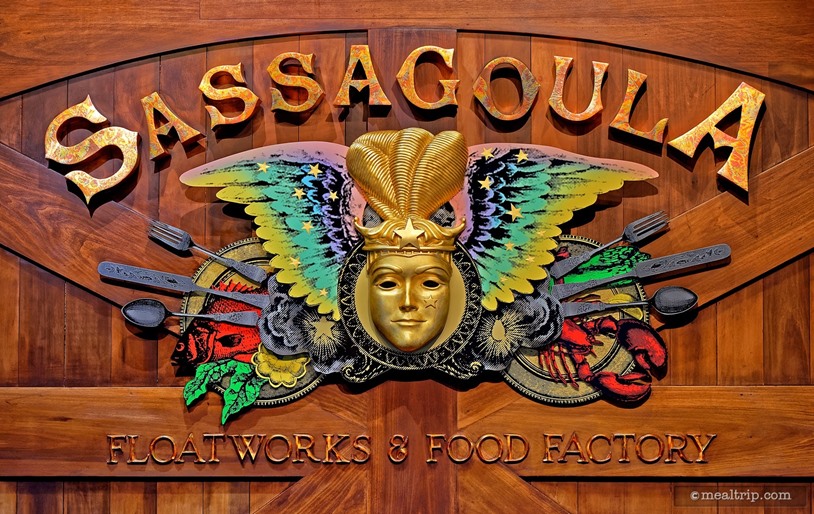 This great looking Sassagoula Floatworks nameplate is hanging on a giant door leading to the restaurant.