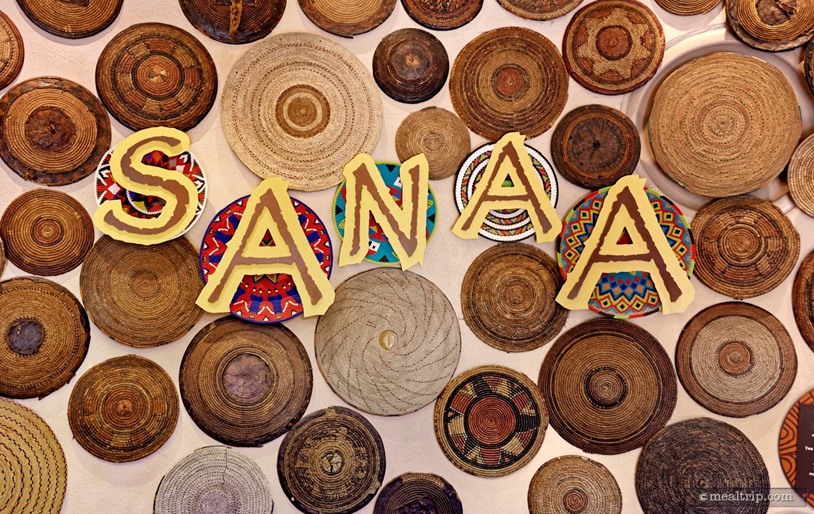 The main entrance sign at Sanaa's Breakfast period.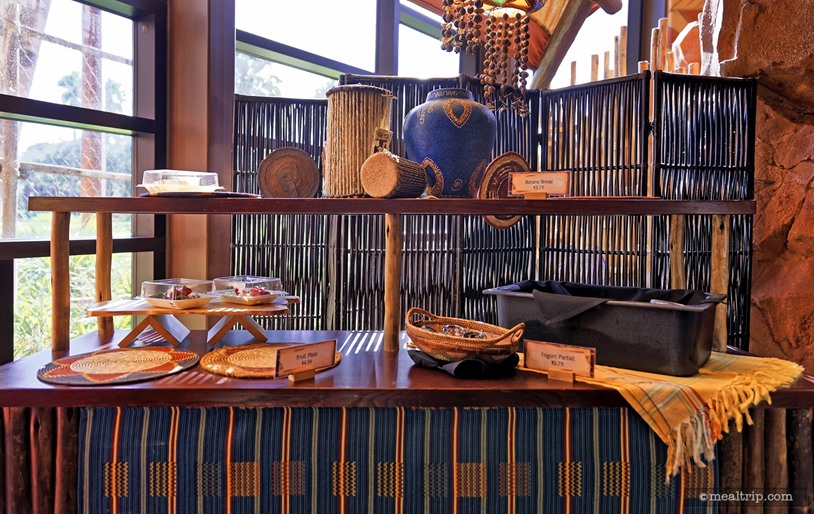 One of the grab-and-go counters at Sanaa's Breakfast period. Only a few items are put out at a time and all are in little plastic containers of one type or another.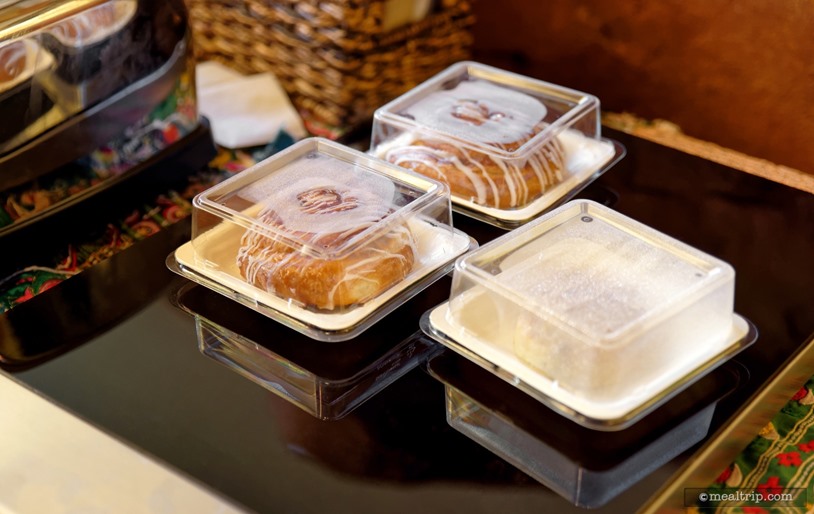 Some of the items on Sanaa's Breakfast grab-and-go menu are kept warm on these glossy looking keep-warm trays. I think what we're seeing here is a trio of danishes.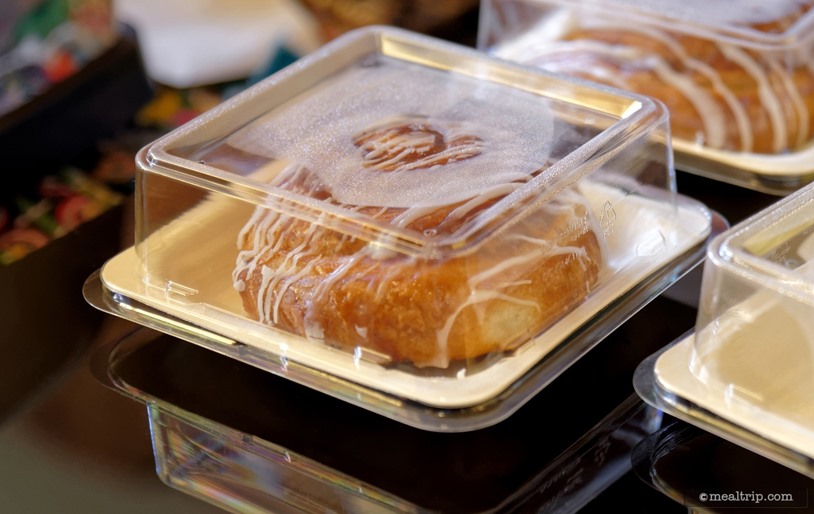 A close-up of one of the danishes available from Sanaa's grab-and-go breakfast menu.
The "Sunrise Sandwich" from Sanaa's Breakfast menu is made with one farm-fresh egg, ham, cheddar cheese, and is served on a croissant.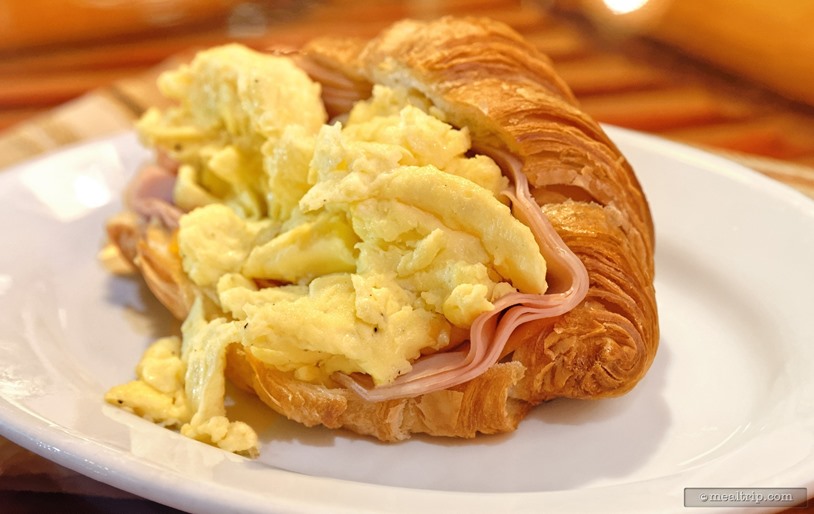 Look at those gorgeous flaky layers on the Croissant from Sanaa's breakfast menu!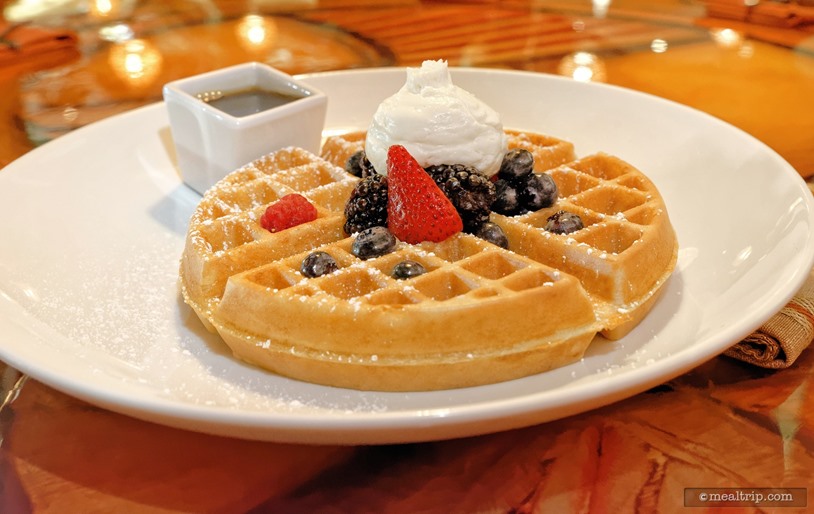 The "Safari Waffle" from Sanaa's Breakfast menu is topped with seasonal berries, a dusting of powdered sugar and chai whipped cream.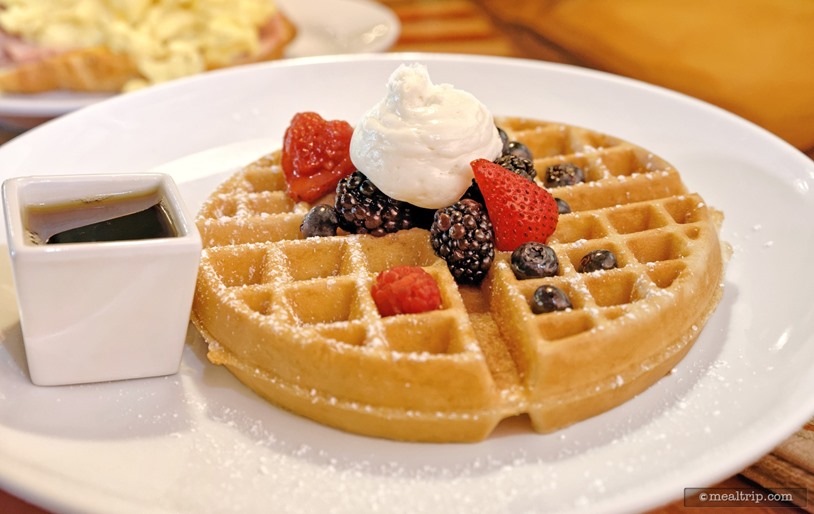 There is a side dish of maple syrup that is delivered with the Safari Waffle, how much of it you'll need though... is a matter of taste. We really enjoyed how light the Belgium style waffle was on it's own, together with the unique chai cream.
Once you order and pay for your "counter service" food at the register, you're given a wild animal with a table number, and are free to sit in the dining area. When your food is ready, waitstaff will bring out your order by searching for the matching table number.
Roar!!! Unfortunately, this is about as close as you'll get to seeing a wild animal at Sanaa's Breakfast period. In the morning, the savana outside the windows is mostly populated with birds.
The main Sanaa dining room takes on a different look for breakfast. While the lights do stay on in the back of the room, there's a ton of morning light pouring in from the large windows.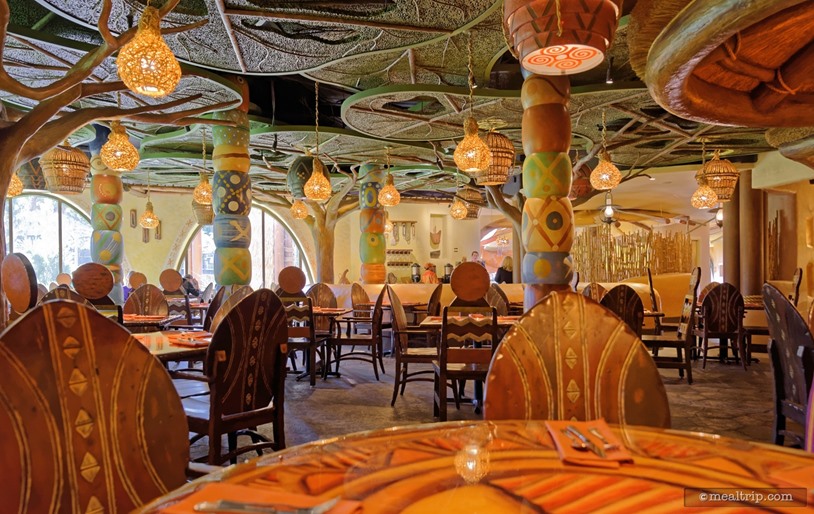 The "one-side" window design seems to work better in late afternoon and evening, than it does in the morning. The low-canopy, cave-like effect is sort of lost when you can see everything.
An important thing to note... the only animals on the "savana" at breakfast (from 7am to 10am) are birds and possibly a cow or two. The exciting stuff like zebras and giraffes seem to stay in the off-stage areas until 11am-ish.