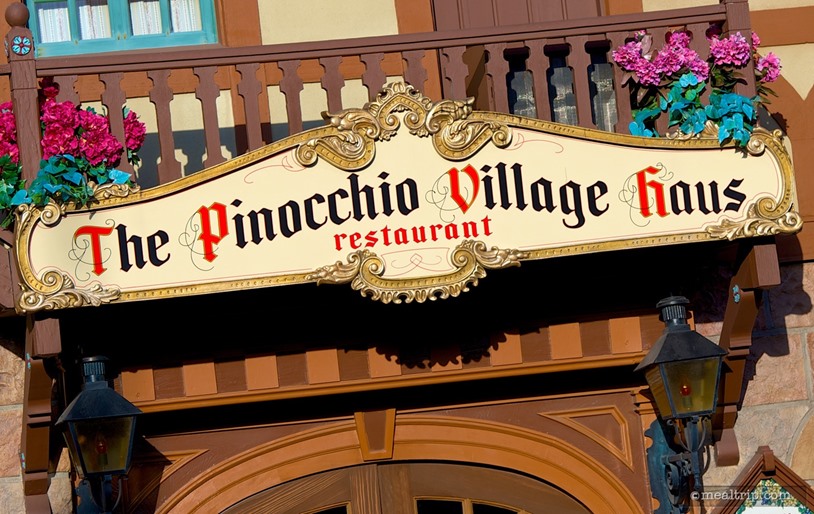 The side entrance of The Pinocchio Village Haus in the late afternoon sun.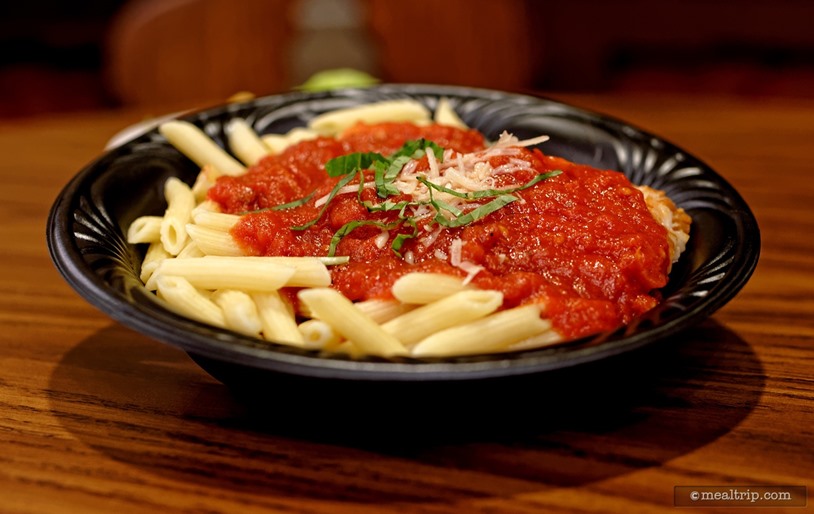 The Chicken Parmesan Pasta entrée is served on penne pasta.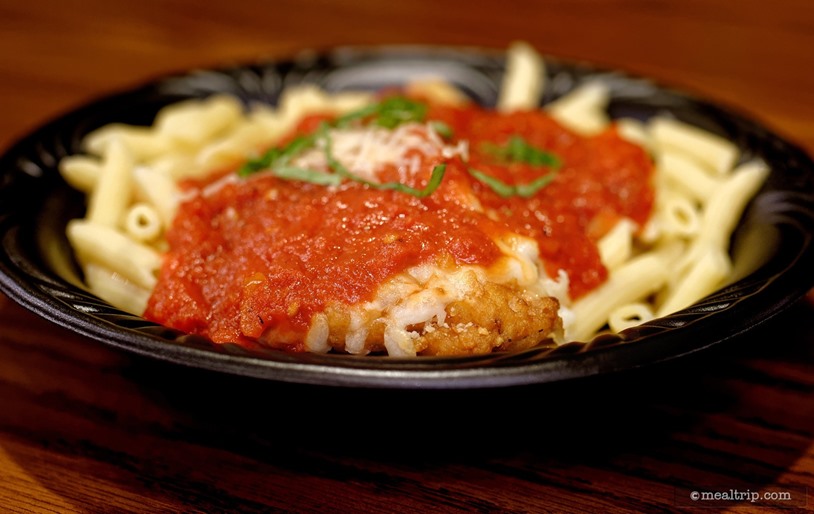 The chicken cutlet that's used in the Chicken Parmesan was a decent size and contained all white meat. The breading was good as well, not soggy at all.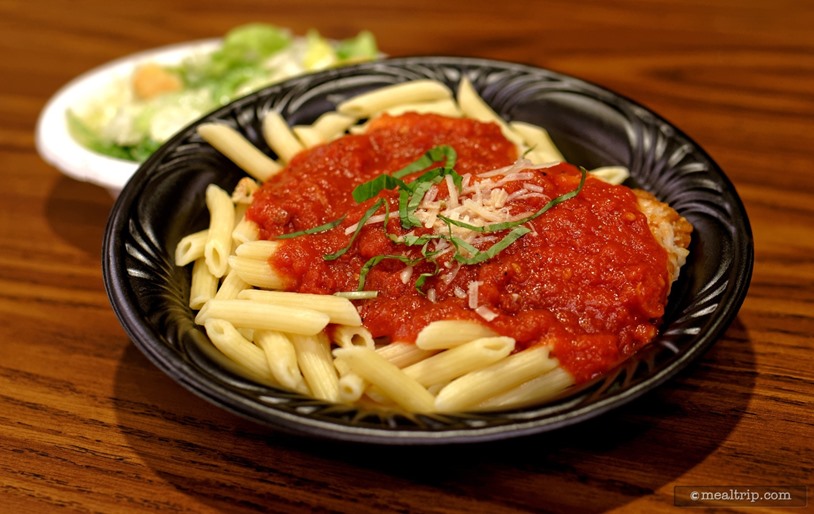 The Chicken Parmesan Pasta at Pinocchio's is served on Penne Pasta and comes with a side Caesar Salad
Caprese Flatbread at Pinocchio's Village Haus.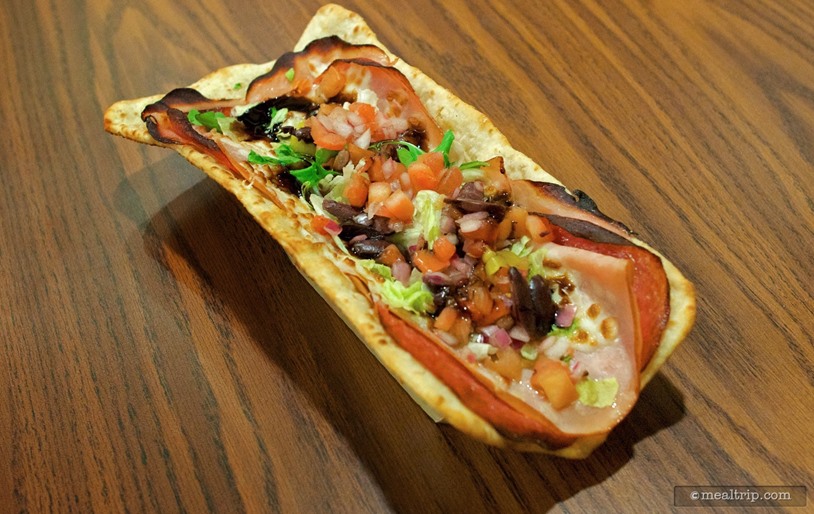 Italian Flatbread Sub with Italian meats, cheese, dressing and balsamic glaze.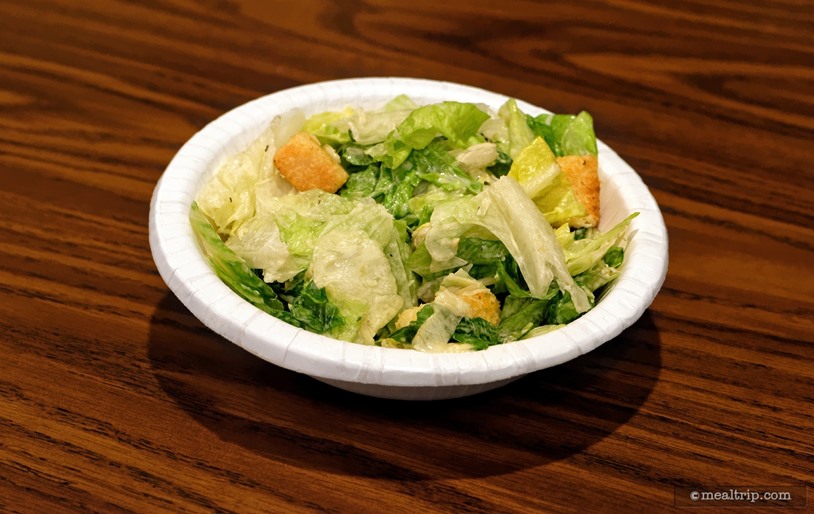 This is one of the side Caesar Salads from Pinocchio Village Haus.
Early in the morning at Pinocchio Village Haus.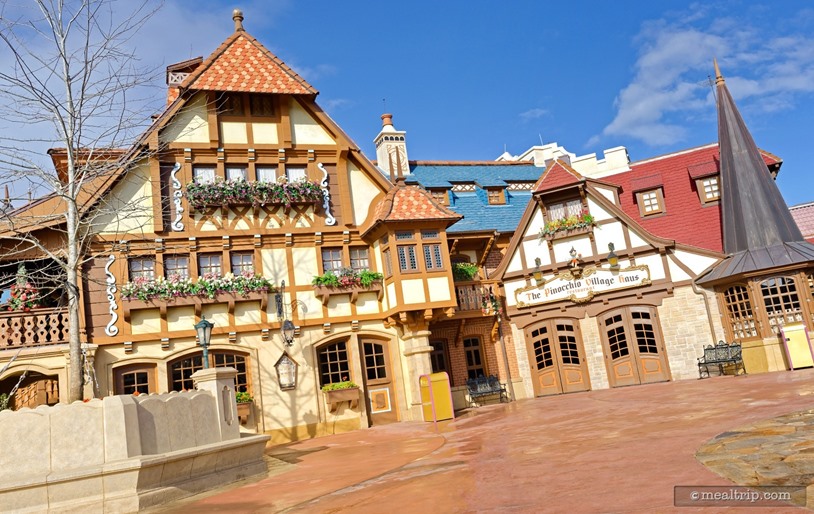 There are many entrances into the Pinocchio Village Haus. This entrance on the south-east side of the building is closest to the "place your order line".