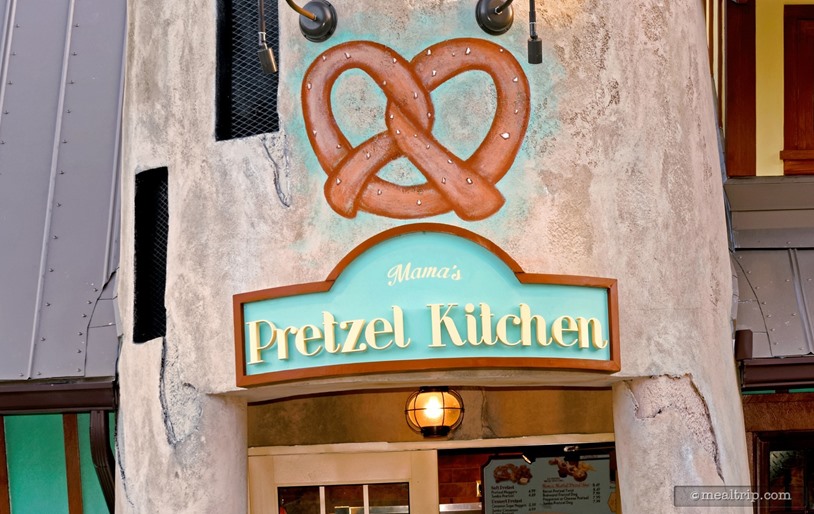 The Mama's Pretzel Kitchen sign above the main entrance door.
Mama's Pretzel Kitchen Menu and Prices (Photo taken - Fall, 2017)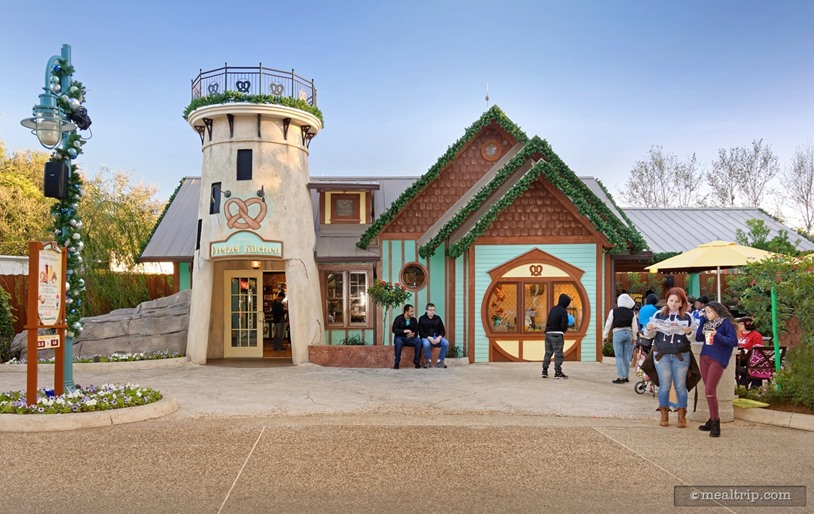 The very cute Mama's Pretzel Kitchen building at SeaWorld Orlando.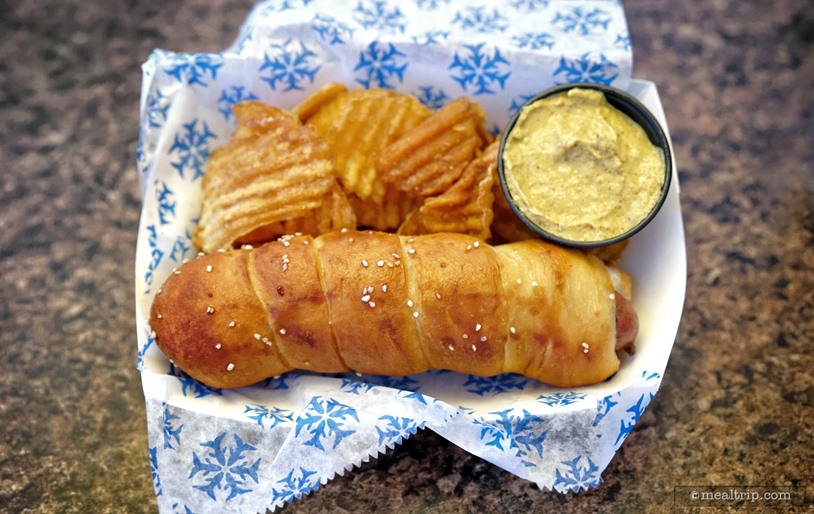 This Bratwurst Pretzel Dog is served with house-made chips, but not the mustard dipping sauce, that's an add-on.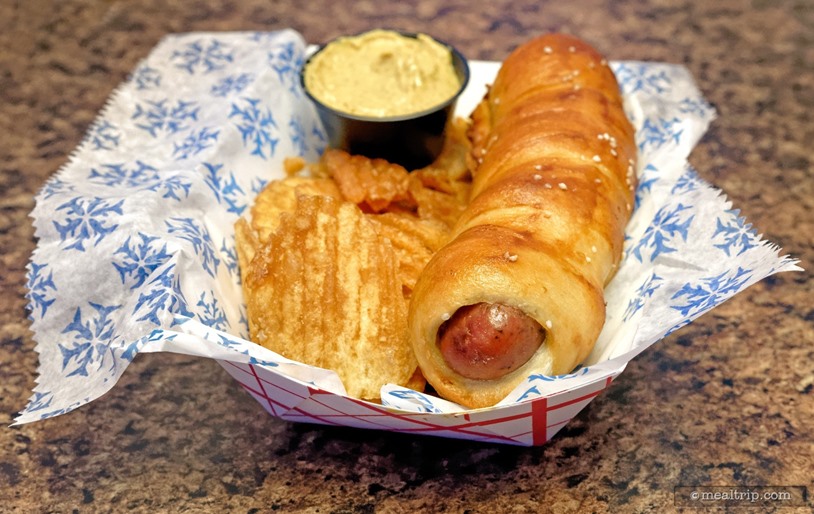 Ah, there's the Bratwurst! We think the Bratwurst Pretzel Dog is one of Mama's best Pretzel combinations (and very beer-worthy).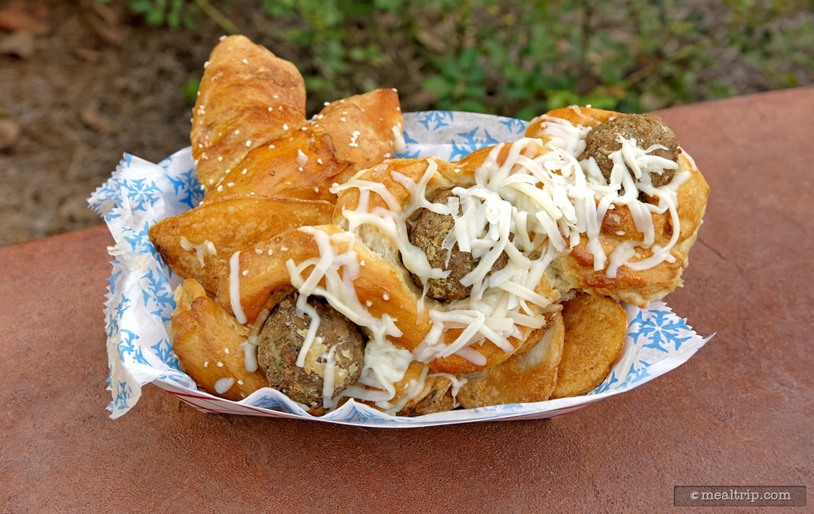 This is the "Mama's Meatball Pretzel Twist". It is sitting atop some house-made chips, which are included with all of the main pretzel items.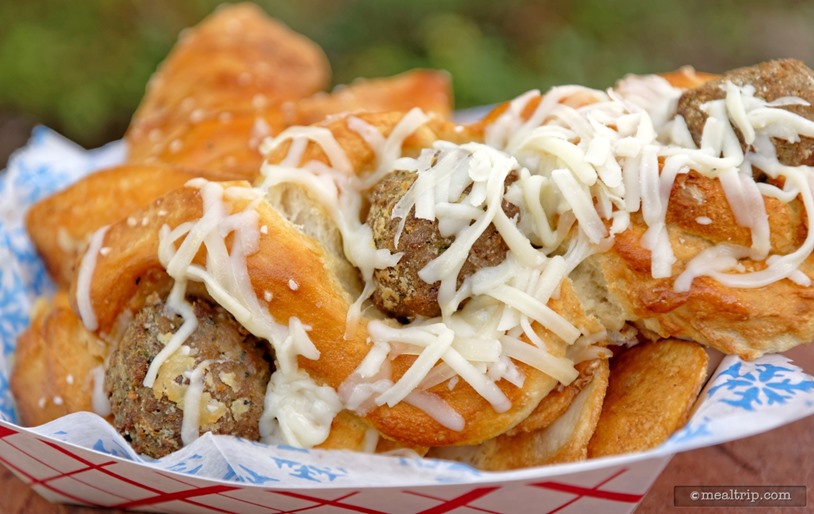 There were three mini meatballs in the Mama's Meatball Pretzel Twist. The item is served with the melted cheese in place. A small cup of Marinara dipping sauce was a welcome add-on item for this pretzel.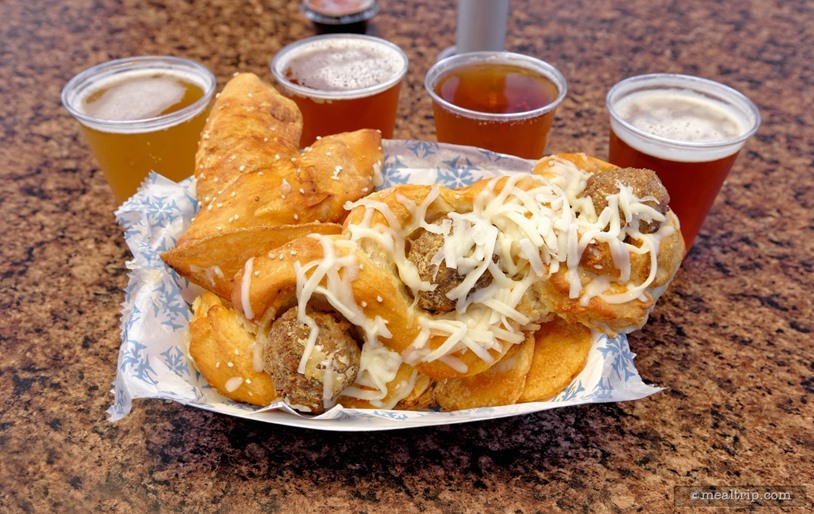 One of the best add-on items at Mama's Pretzel Kitchen is a beer flight! The beers that are available change with the seasons, but there were a couple of good selections. The four cup beer flight was $9.99 (2016).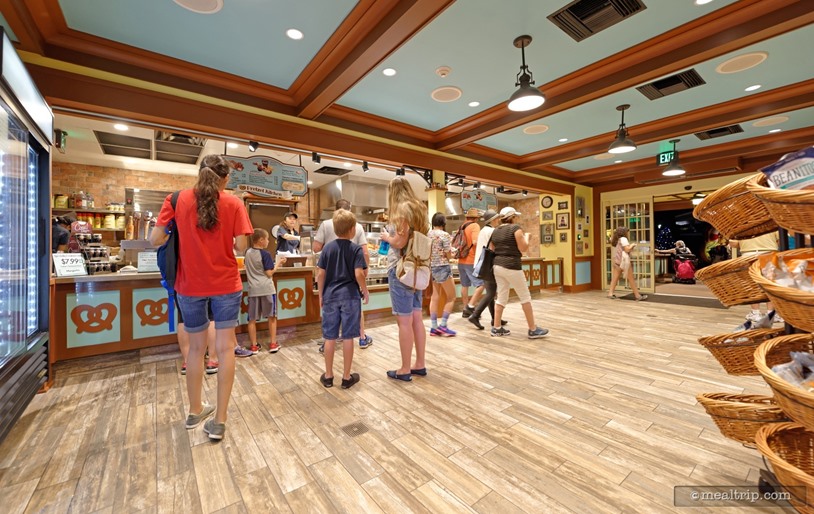 Walking into the front of Mama's Pretzel Kitchen, you will find some grab and go items (and beverages) in coolers on the left-side wall. The area itself is spacious, but can get crowded if a nearby show has just ended.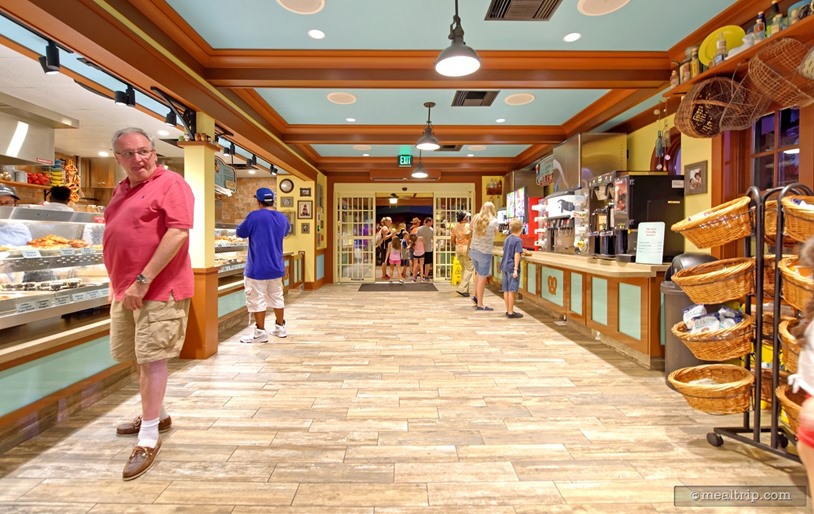 Looking long across the interior of Mama's Pretzel Kitchen. In this photo, the pretzel ordering counter is on the left and the soda and coffee area is on the right. After you have made your selections, exit through the door at the end, to find the payment registers.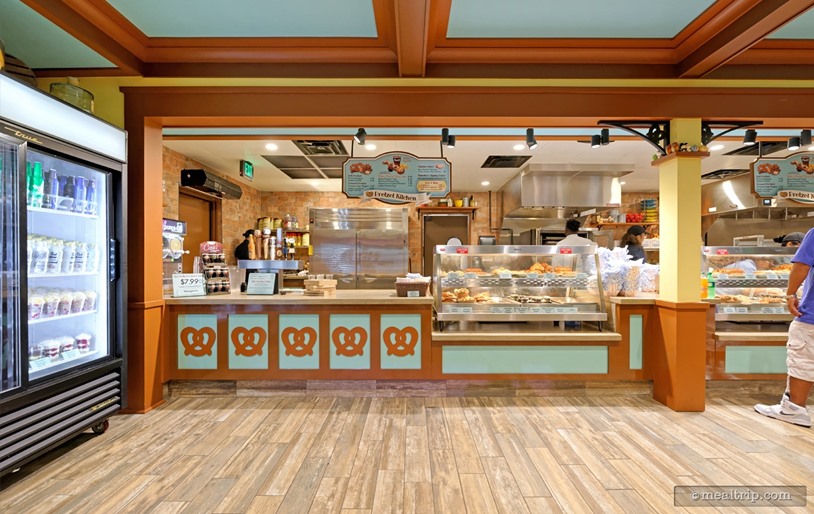 There are two identical pretzel ordering counters at Mama's Pretzel Kitchen. This "left" counter, may be the only one open, if the crowd levels are low.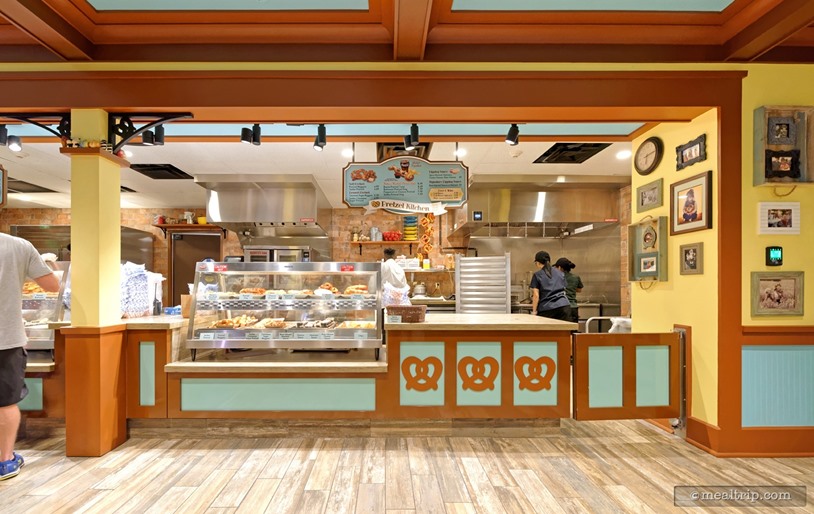 Here's a view of the "right" counter at Mama's Pretzel Kitchen. Both counters are identical, but they're both not usually open at the same time (unless there are quite a few people in the park).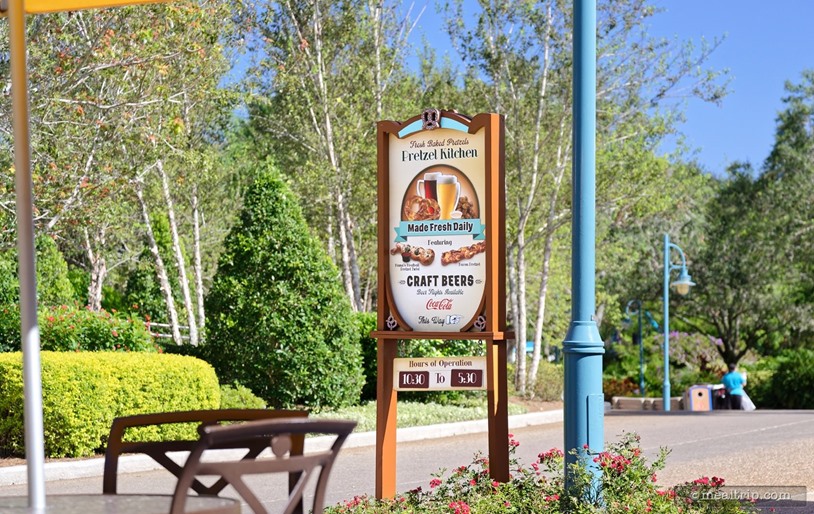 Here's a street-side sign for Mama's Pretzel Kitchen, as seen from sitting at one of the covered tables in front of the location.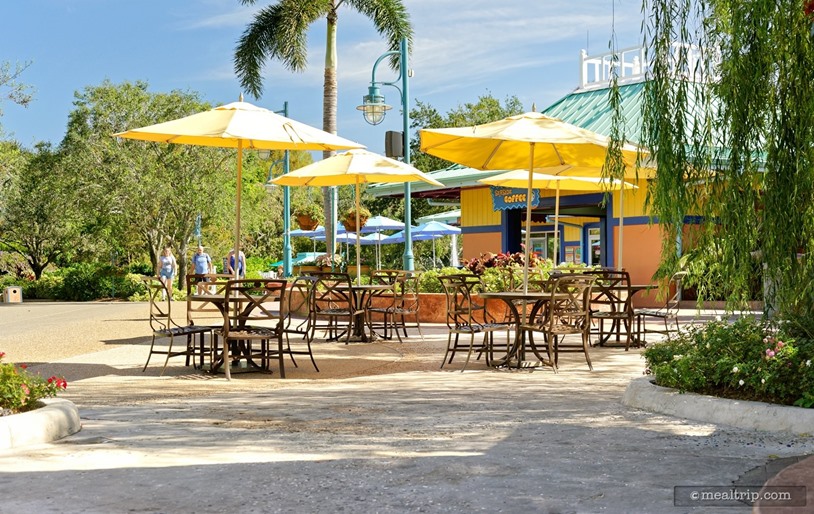 There is some covered exterior seating in front of and on either side of Mama's Pretzel Kitchen.